Happy Memorial Day! As promised, I've gotten my act together and returned to (mostly) healthy living.
On Saturday I headed to D.C. to celebrate my BFF's bachelorette party. Before I left New York, I ran 10 relaxed miles in about 1 hour, 26 minutes (8:38 pace). I usually run longer than 10 miles for my weekend long run, but since the Brooklyn half was only a week ago, I decided to keep it on the short side. Whenever I travel I try to fit in a quality workout before I leave – I've realized that running is so much harder to fit in when you're out of town!
Jen was an excellent hostess and served up all sorts of delicious (and healthy!) foods. Some of the highlights of our "girl's night" included: summer fruit salad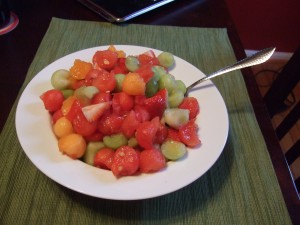 Homemade guacamole and tortilla chips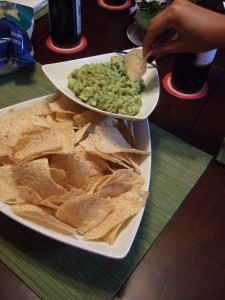 Fresh veggies and Ranch dip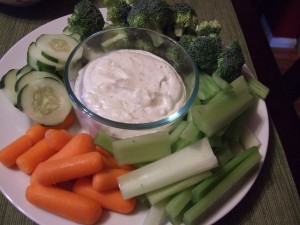 Spinach dip and cubed bread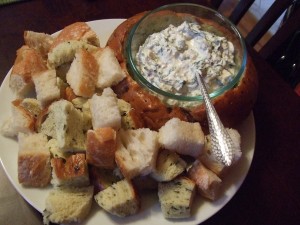 Saltine Cookies (Jen's Family Recipe)

Ingredients
1 1/2 sleeves saltines
1 stick butter
1/2 cup sugar
peanut butter and chocolate chips (1 cup each)
Directions
On a foil-lined tray, line up the saltine crackers – fit them in tightly so there are no gaps (you might need to break some in half in order to make them fit)
In a saucepan over low heat slowly melt the butter and sugar
Pour the butter-sugar mixture over the saltines and bake for 8-10 minutes (375 degrees)
Remove from oven and while saltines are still hot, top with peanut butter chips and chocolate chips, spread with a spoon until smooth
Allow to cool in the fridge for at least 2 hours and then break up into pieces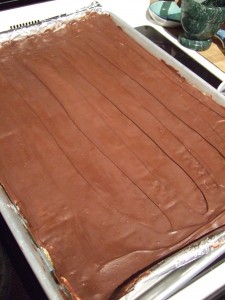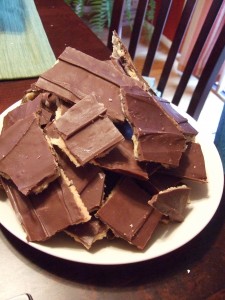 And of course, some adult beverages were enjoyed 🙂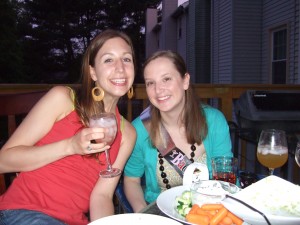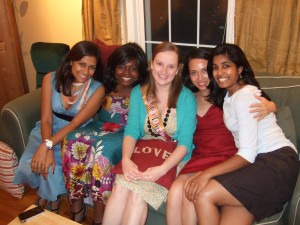 On Sunday morning, I set out for a morning run and helloooooo summer! It was hot. I ran about 4 easy miles in 35 minutes (8:45 pace) and then re-hydrated with ICED COFFEE. Isn't this drip coffee contraption the coolest thing ever?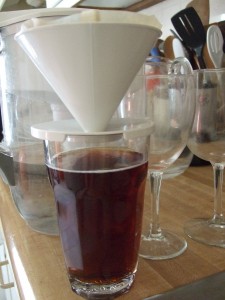 I spent the rest of my day sunbathing on Jen's deck (yay, suburbs and real houses!), eating delicious leftovers, and then bus-ing it back to NYC.
During the ride back to the city I could not stop thinking about that spinach dip (yeah, I'm weird), so I made a stop at the grocery store for supplies and then whipped up my own "healthified" version. If you're not a fan of creamy dips, this might not be for you, but I love it. Makes eating raw veggies FUN!
Healthified Spinach Dip (serves 8, each 1/2 cup serving contains approx. 100 calories, 7 grams protein, and 2 grams of fiber)

Ingredients

packet of Knor's vegetable soup mix (or other dry vegetable mix)
10 oz frozen spinach, thawed and squeezed dry
8 oz water chestnuts, chopped
8 oz light sour cream
8 oz 2% Greek yogurt
8 0z 0% Greek yogurt
Directions
Mix everything in a bowl until combined and then refrigerate 2 hours before serving
Enjoy with fresh veggies, crackers, bread, or pita chips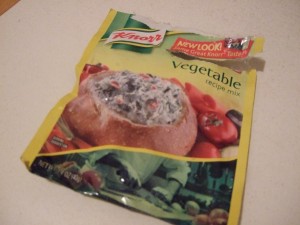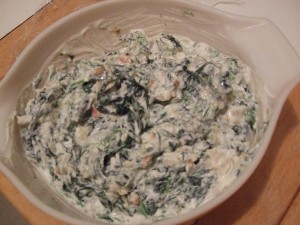 Just finished a lovely 7-miler in Central Park with Jacqui (woo! sports bra run weather) and am plotting a frozen yogurt excursion….Enjoy the day!
The latest from True/Slant:
I'm a runner. What should I eat?
Running barefoot might increase risk of plantar fasciatis
Question: What's your favorite type of dip?