5 days! 5 days! 5 days till the marathon! Eeek. After my 10-miler on Sunday, I took yesterday off. I returned to the roads bright and early this morning (well, actually it was still dark…) with a jog to the voting polls and an easy 8-mile run in CP. The legs felt yucky for the first 30 minutes or so, but then loosened up nicely (this is why I never run less than 3 miles! It takes that long to get out the junk…)
I am really trying hard to stay hydrated, get good sleep, and eat lots of nutritious things. I received a batch of root veggies in my most recent CSA pick-up and found myself wondering what to do with turnips and celeriac. Farmer Ted, the awesome dude who grows the veggies, inspired me with a recipe for Turnip & Apple Casserole. I don't think I would go out of my way to make this dish again, but if you have some turnips lying around – go for it!
Turnip, Apple, & Celeriac Casserole
Ingredients:
2 turnips, peeled and chopped
2 celeriac roots, peeled and chopped
1 large apple, chopped
1/4 cup dried raisins or cranberries
2 Tbs breadcrumbs (I used crushed Fiber One, b/c that's all I had!)
1/2 tsp ground cinnamon, dash of nutmeg and ginger
1.5 Tbs butter
Directions:
Preheat oven to 35o degrees and butter a 1.5 qt casserole dish.
Combine turnips, celeriac, apple, and raisins in the casserole dish. Dot with 1/2 Tbs butter and bake (covered) for about 40 minutes.
Uncover. Mix breadcrumbs, spices, and 1 Tbs butter and sprinkle over top of casserole.
Bake, uncovered, for an additional 10-15 minutes.
This makes a nice accompanianment to acorn squash and cous cous or chicken!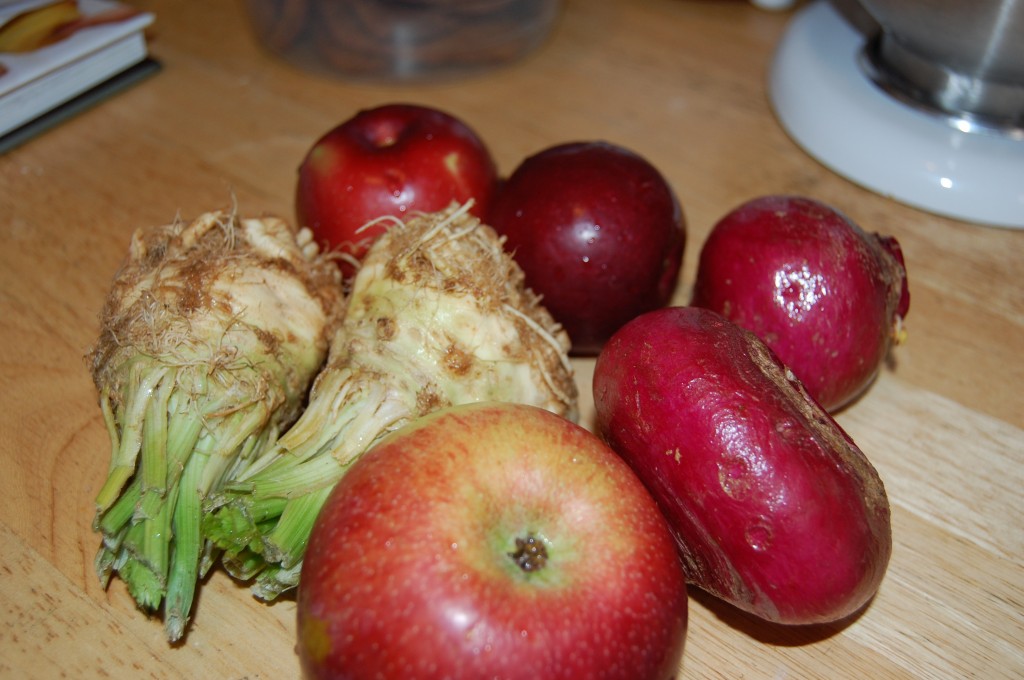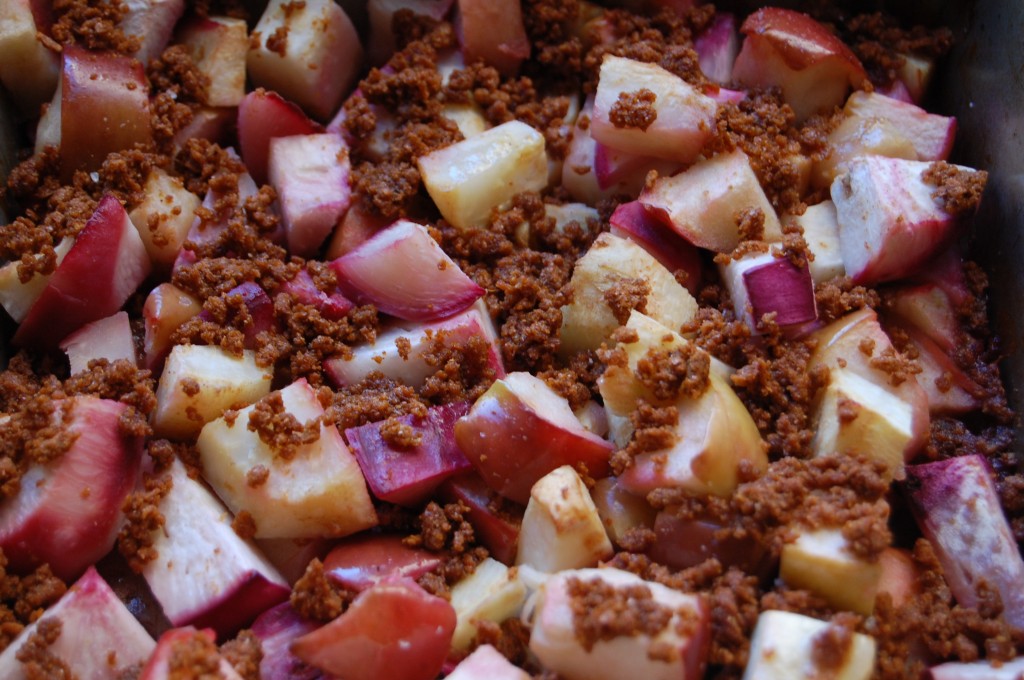 In addition to my CSA bounty, I picked up some essentials at Whole Foods. Since I love sneaking a peek at other people's shopping carts, I thought I'd show you what I bought!
Adora calcium supplements (my favorite brand!)
Amy's All-American veggie burgers (perfect for a quick dinner or snack)
Olympus Greek yogurt – this is on sale for $1 at Whole Foods this week and amazingly delicious! It reminds me of Fage.
Beet Juice (for increasing my Vo2max!!)
Clif Shots (for miles 9 and 17 of the marathon)
Cookie Dough Lara bar (healthy dessert!)
Dried cherries (natural anti-inflammatory)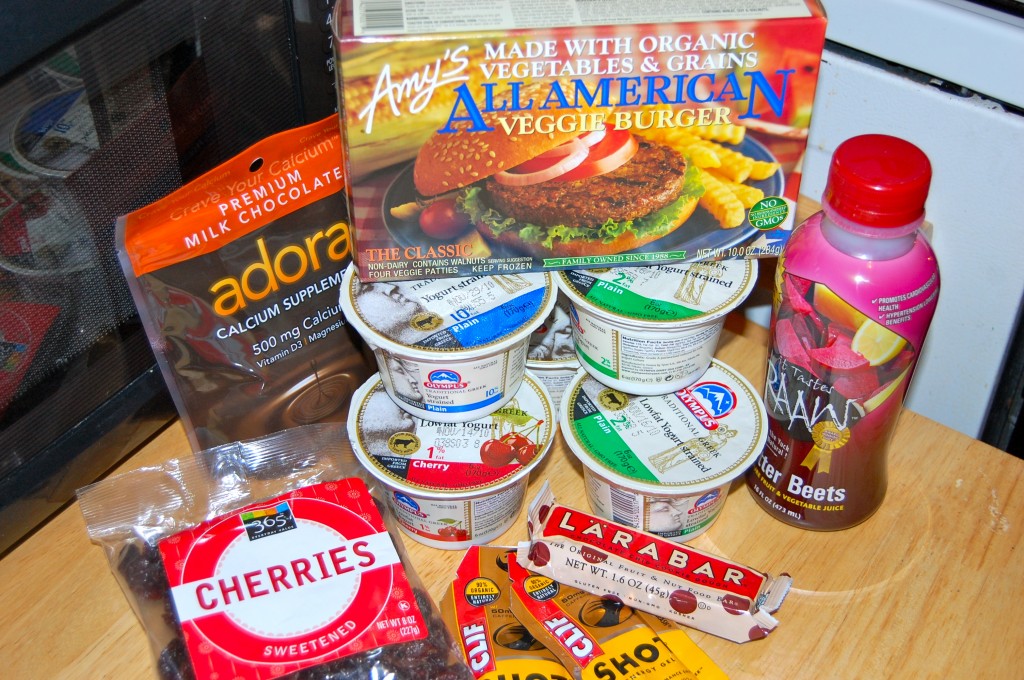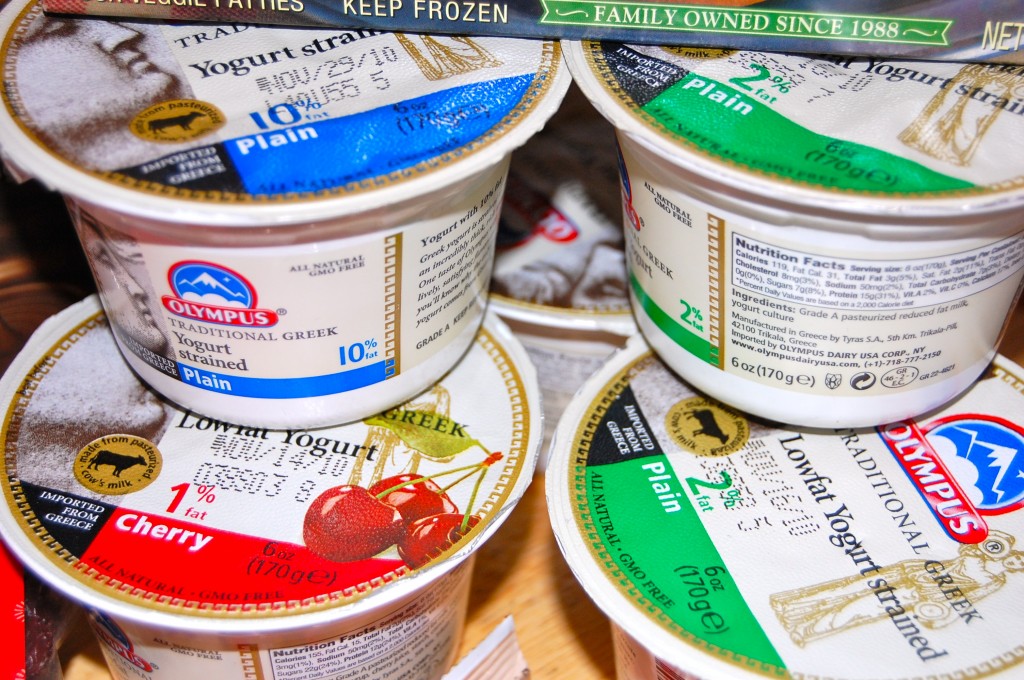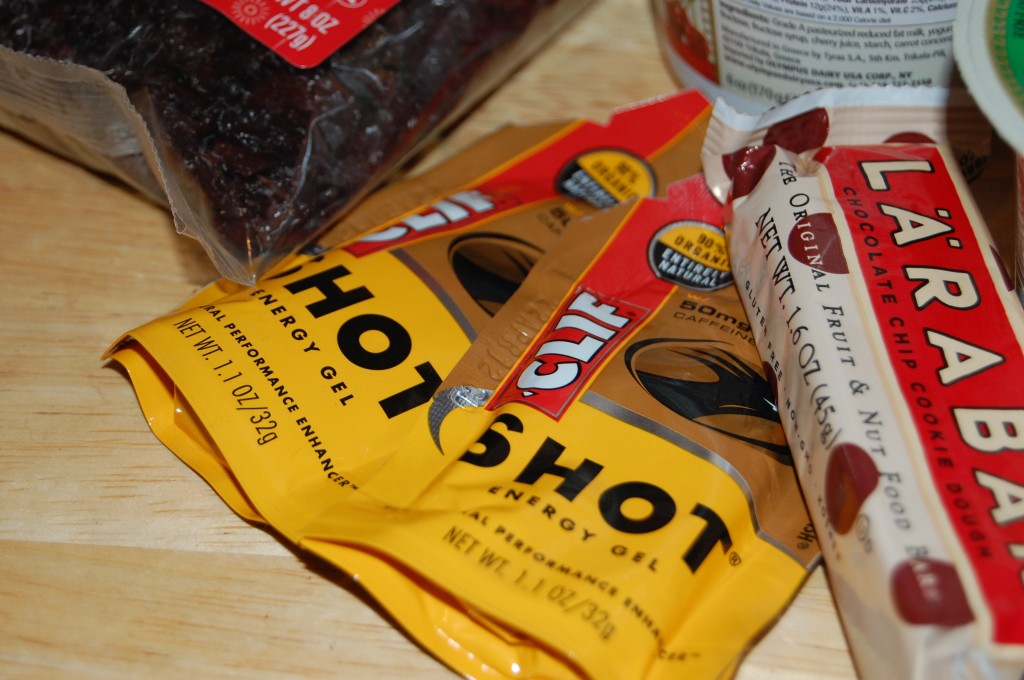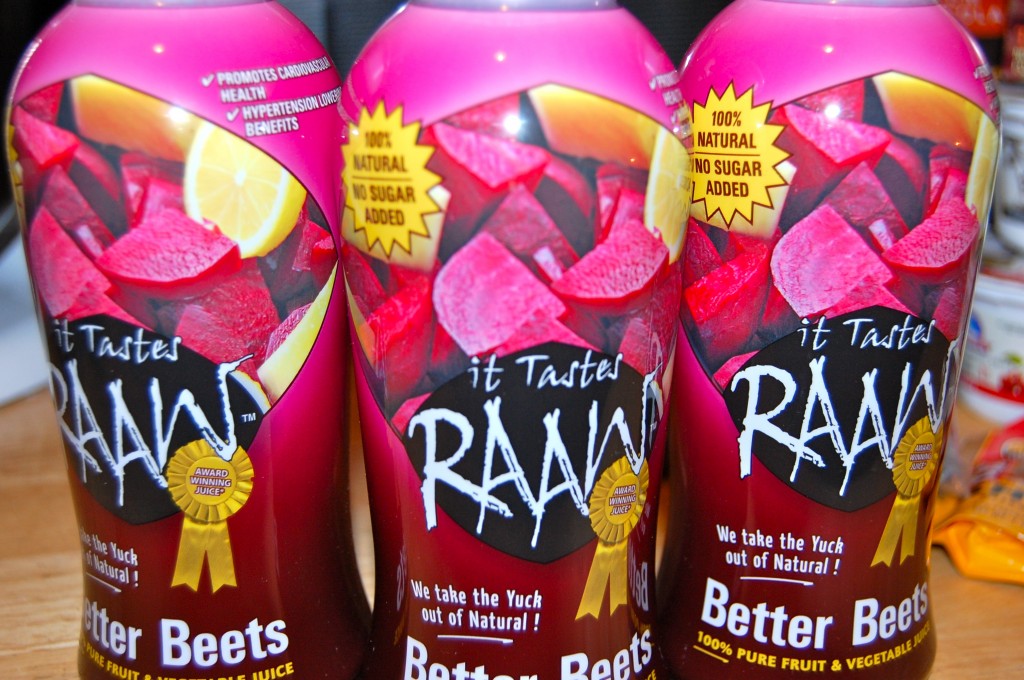 It sort of feels like taking medicine, but I'm still powering through a 1/2 pint of raw beet juice a day. I cannot wait until November 8th when I will be replacing this with BEER.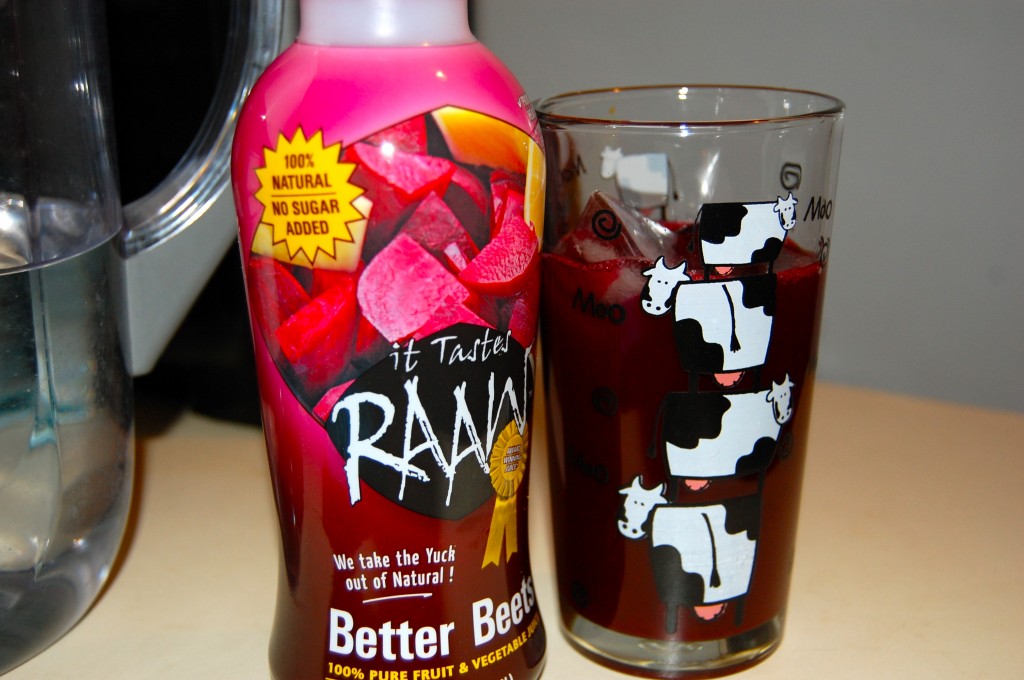 But a girl cannot live on beets and turnips alone, so I have been indulging in pumpkin ice cream with homemade gingersnaps for dessert this week. Yum! The pumpkin ice cream is from Whole Foods and while it's good, I'm not sure I could eat it all year round. The pumpkin flavor is pretty intense!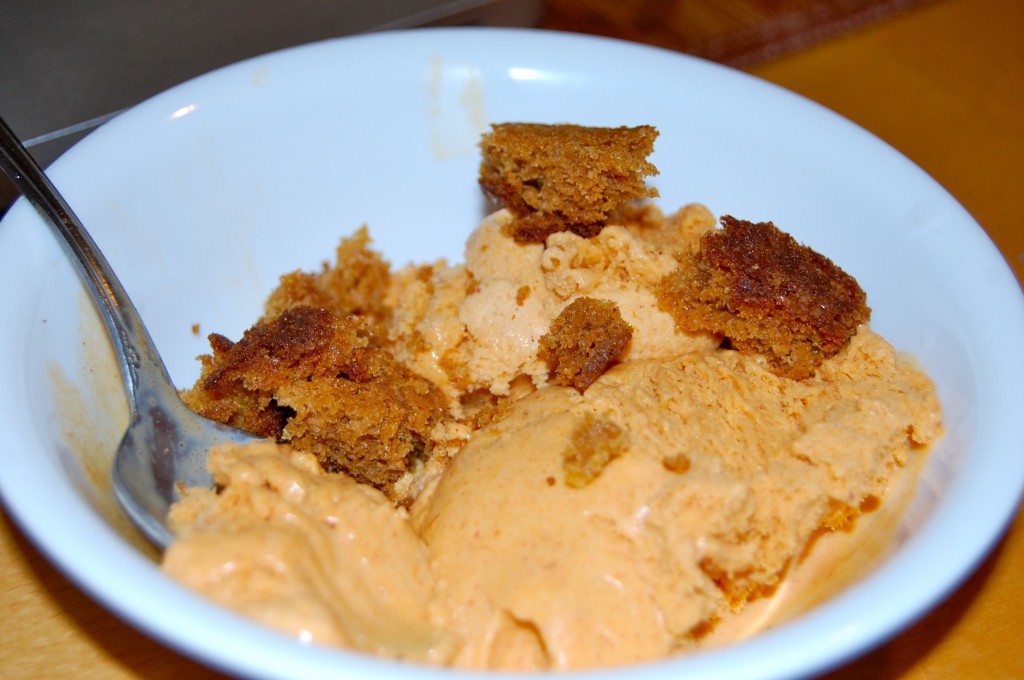 The remainder of my final week of training will look like this:
Monday, Nov 1: OFF
Tuesday, November 2nd: 8 miles
Wednesday, November 3rd: 6 miles
Thursday, November 4th: 4 miles
Friday, November 5th: OFF
Saturday, November 6th: 3 miles
Sunday, November 7th: NYC Marathon!!
Total: ~47 miles
I've been doing some reflecting on my marathon training and while it's had its ups (Philly 1/2 marathon PR!) and downs (calf pain, boo), I feel incredibly fortunate. I've said it before – running is cyclical. Sometimes you're setting PR's every week, feelin' great, making big plans…but other times you feel unmotivated, frustrated, injured. No matter what happens on Sunday, I've had FUN these last 4 months. I've challenged my physical and mental limits, logged countless hours with my running buddies, and have enjoyed pushing my body to its potential. I'm not going to say a fast time or a PR isn't important, but sometimes the journey is more important that the destination.
Coming up this week…My NYC Marathon tips for runners AND spectators and a preview of what I'll be eating and wearing on race day. Whee!
Questions: If you've trained for a marathon, what have you learned about yourself in the process?
Is anyone else out there on the beet juice train?!