Hellooooo, I'm here for my semi-annual blogging update! Heh, but all kidding aside, I know it's been awhile. I really struggle with knowing how much of my life to share on the blog. As I've gotten a little older and more settled, I'm finding that I'm more protective of my personal life. Gossip and criticism on sites like GOMI can be really hurtful and I just don't want that negativity in my life, you know? That being said, I DO love writing, especially about running, so I find it hard to stay away from blogging completely. Also, I took a coaching certification course over the summer and the blog seems like the best outlet to reach out to runners. Scroll to the bottom for coaching info!
Running Update
I don't know what the next few months will bring in terms of regular blogging, but I am planning on running the Boston Marathon, so maybe I'll try to post a weekly update (okay, let's be honest, monthly update). This week is my first official week of training and to be frank, I'm really nervous about getting in the miles this winter. We moved upstate last March, so I'm no stranger to to the cold, but last winter I had the benefit of my NYC running buddies for the bulk of my marathon training. This year….I'm going it alone. I (finally!) met a few running buddies in the neighborhood, but none of them are training for Spring marathons, so that makes company for 20 milers a little scarce. I guess my plan is to just take it one day at a time, perhaps focusing on quality rather than quantity when it comes to miles. I'm usually pretty good at doing workouts (tempos, intervals) solo, it's just the daily mileage that is a challenge. 4-5 miles I can usually handle by myself, it's just when I have to start running 8-10 miles per day that I miss the company. Especially when it feels like -25 with the windchill (not exaggerating). Anyway, enough whining, it's cold and it's going to stay that way until early April, so I'm just going to do the best I can do. Stay tuned for Boston updates! I have 15 weeks to go.
Life Update
Since I last blogged, I became a married lady. It was a beautiful day and we feel so lucky to have all of our loved ones with us as we became husband and wife. But damn, wedding planning is stressful. Brian and I planned the event ourselves and it was awesome to be able to do everything exactly how we wanted, but the two weeks leading up to the event were honestly the most stressful of my life. #firstworldproblem, right? You're trying to make family and friends happy, trying to get all the details straight with vendors, trying not to freak out over how much everything is costing, watching the weather forecast, etc. etc. I feel like if you can plan a wedding together and not kill each other, it bodes well for the marriage, right? Thankfully, all went well, and it was honestly one of the best days of my life (everyone says that, but that's because it's true!).
We did it!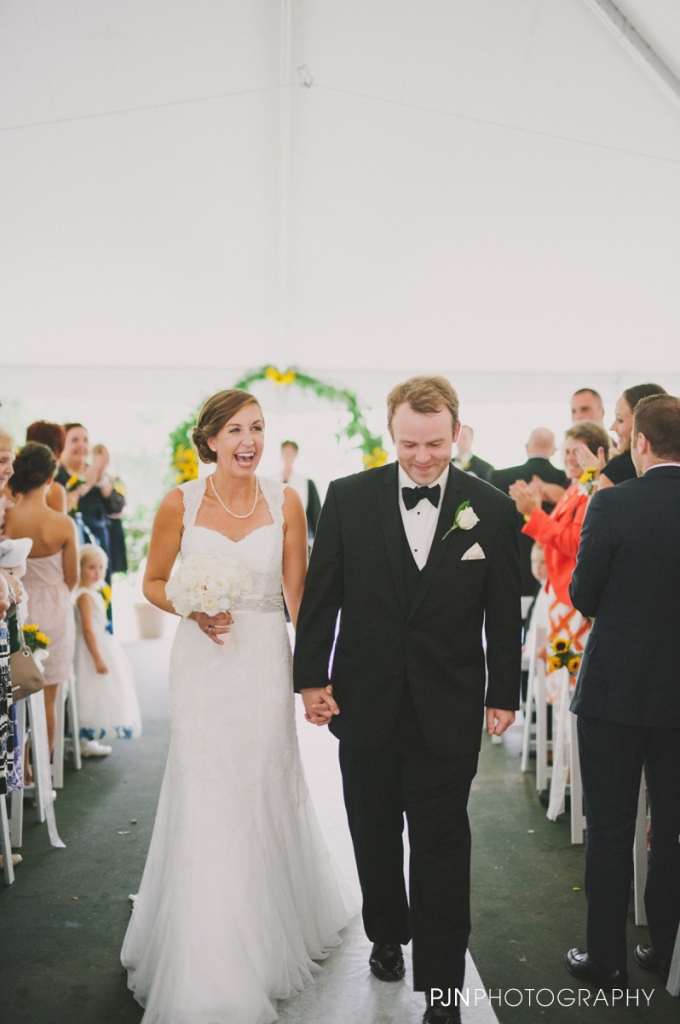 Bridesmaids <3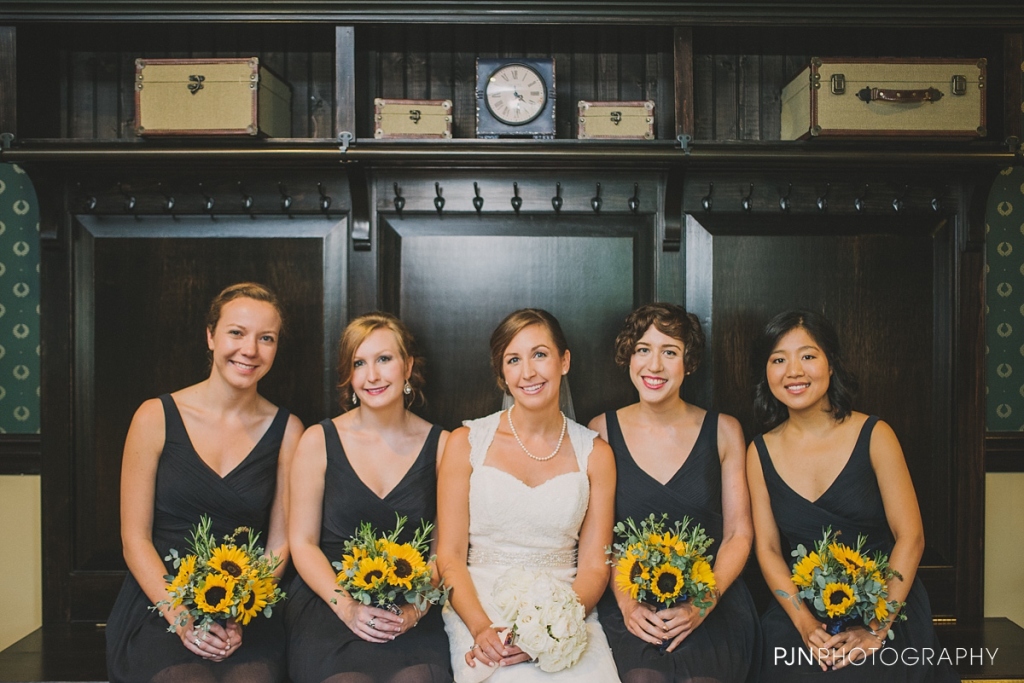 Bridal Party!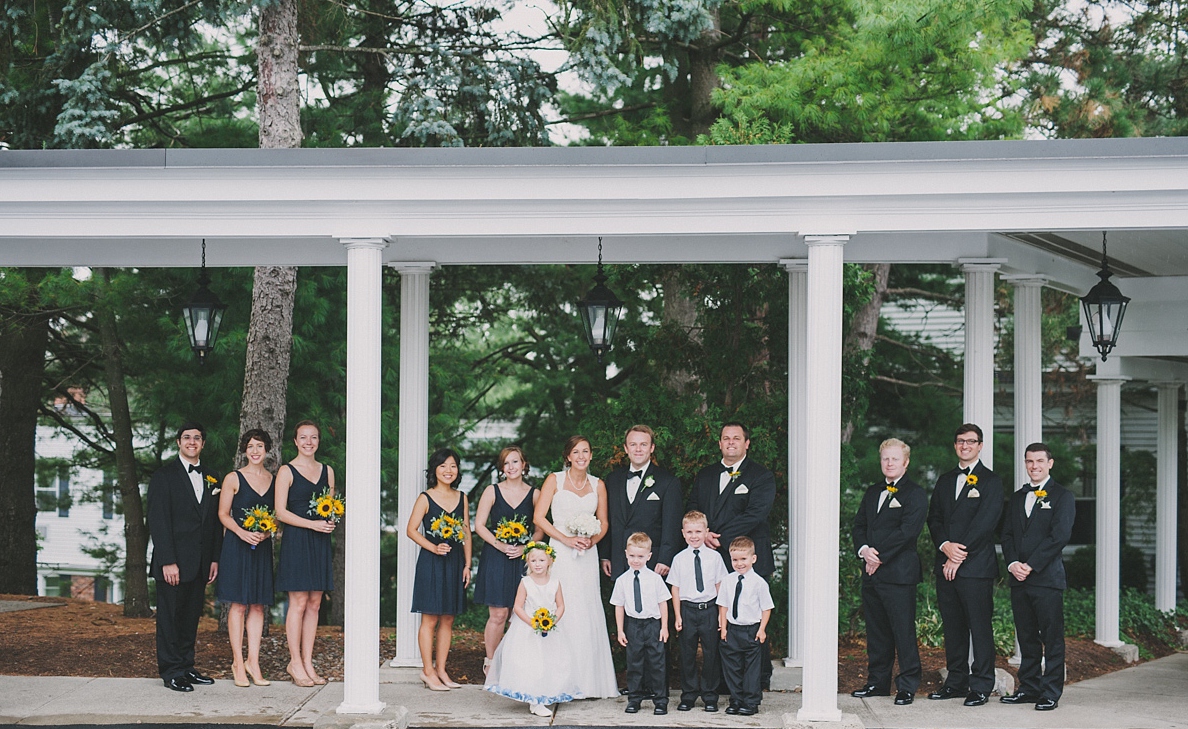 Fireplace photos in August were a questionable (sweaty) decision.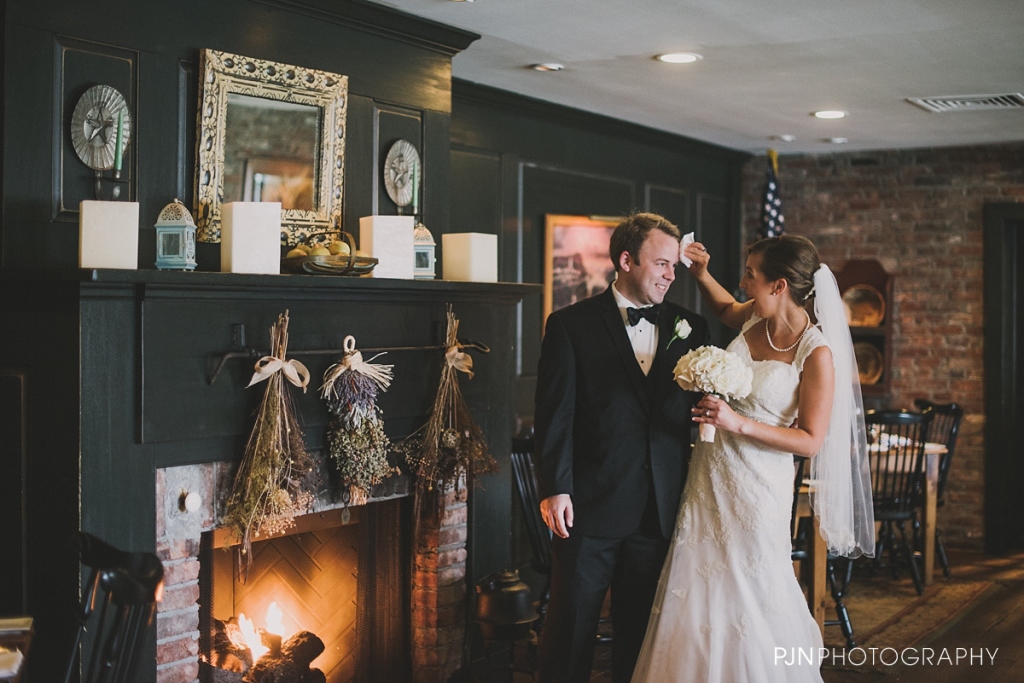 I found a good one. Dear Brian, Thank you for loving me. Sorry your photo is now all over the blog.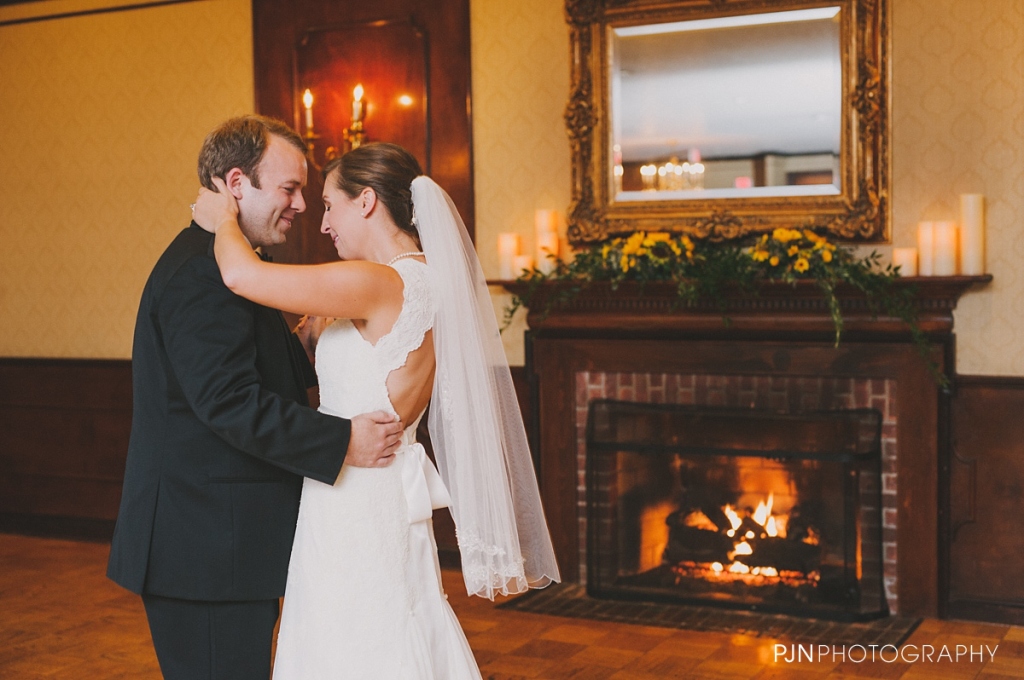 Also, we got married the day before my 30th birthday, so I was able to have a birthday cake and roll two celebrations in to one. I couldn't have asked for a better way to start a new decade.
CAKE!!!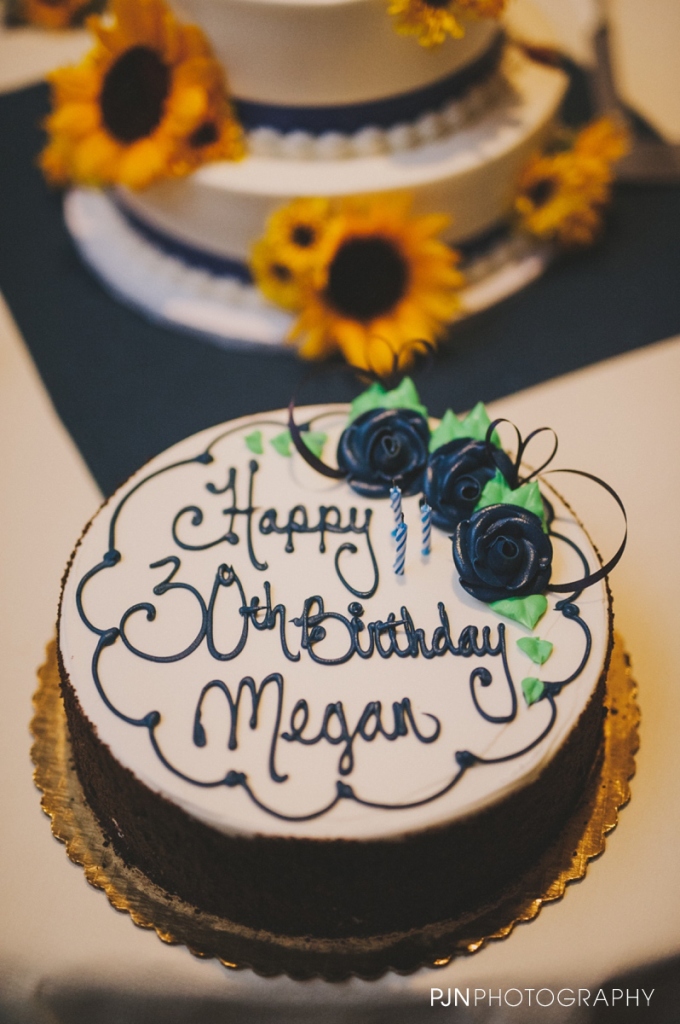 Two days after the wedding, we headed to Italy for our honeymoon. Brian had never been and I hadn't been back since 2007, so we were very excited. We spent 5 days in Cinque Terre (5 towns along the Italian Riviera) and then finished up with 3 days in Florence. Ending in Florence was really special because that's where I studied abroad in college and it was so much fun being able to show Brian some of my favorite museums and restaurants. Also, it's a lot more fun traveling to Europe as a 30-year-old newlywed than as a 21-year-old (broke) college student. Well, maybe "more fun" isn't quite the right word….but I was very glad to be staying in nice hotels (vs. hostels) this time around.
They chilled our wine in a plastic bag full of ice. Classy, eh?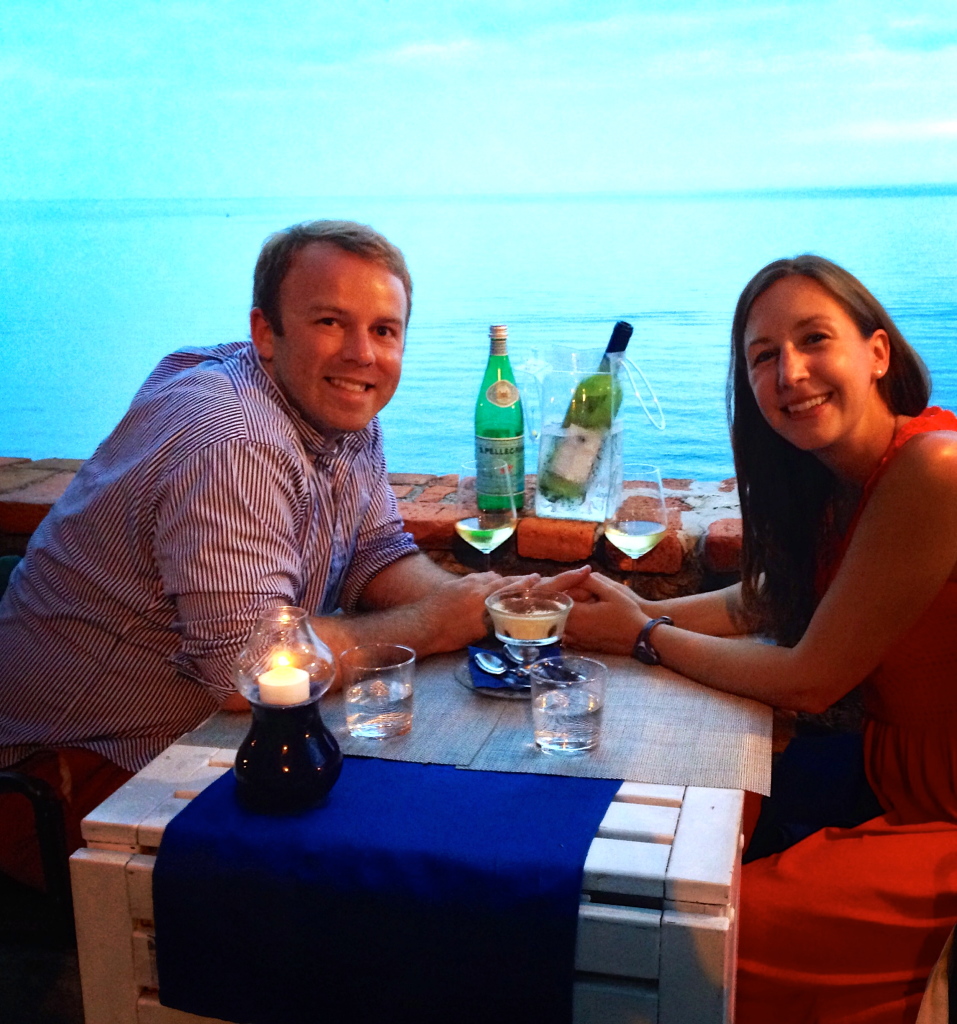 Monterosso al Mare. I guess the view was alright.
All of the wine, all of the time.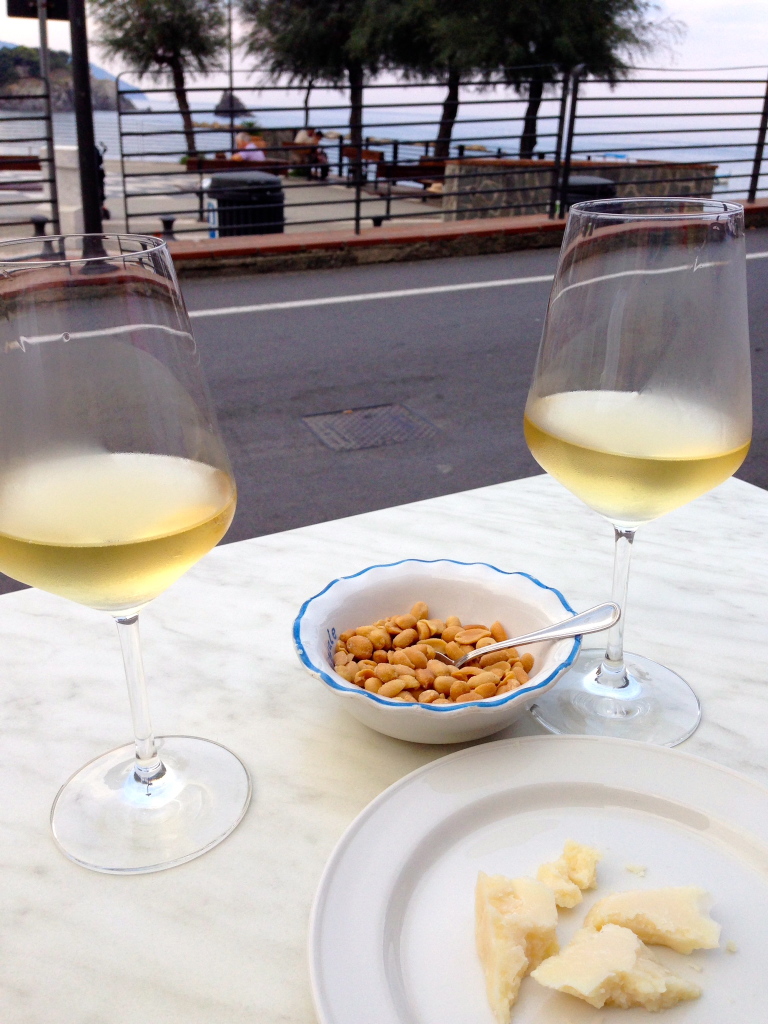 The last couple of months have been a welcome return of routine. After not running much at all during the wedding and honeymoon, I've been trying to run 5-6 days a week to get ready for Boston training. I've also been writing regularly for two local newspapers, which has been a big help in getting to know our new community. I'm still not sure what my long term goal is career-wise, but for now, I'm busy enough. And just as soon as we settled in to our new life, it looks like more changes are ahead. We made an offer on a house and are hoping to close in early February, so it's almost time to get those moving boxes ready again. The new house is about 40 minutes away from where we currently are. We'll be in the village of Cambridge, New York, about 10 miles from the Vermont border. We're really excited to move to a place with good walkability (and running routes!). Our current apartment location makes walking and running a little difficult. It's going to be the most rural place I've ever lived, but we'll have good access to Saratoga Springs (40 mins away) and Bennington, VT (20 mins away), so hopefully it won't feel too remote. Maybe if I am really motivated I'll do a post on the house sometime soon. We have a few projects we want to do when we move in.
Coaching
I've been meaning to get this rolling for a few months now, but I wanted to wait until most people were beginning a training cycle. Back in July, I traveled to Burlington, VT for a Road Runner's Club of America (RRCA) coaching training. I passed the exam and got my first aid and CPR certifications and now the RRCA deems me a certified coach. Did I learn anything life-changing during the training? No, not really. I still think I would be qualified to make training plans even if I hadn't completed the training, but I figure more knowledge is better than less, right? Anyway, this is a long-winded way of saying, let me coach you!
I'm not an Olympian, but I do know my way around a training plan. I've been running for half my life (my 15 year run-anniversary was last week!) and I'm confident I can motivate runners to reach their running goals. My approach to training focuses on key workouts – intervals, tempos, long runs and is very personalized. Some people do better on high mileage, some can only run 3-4 days per week. I realize that every body has it's limits and while it's important to push those limits, you'll never PR if you're perpetually burnt out and injured. I really love running and I love talking about running. For years now I've been acting as an unofficial coach for friends and family, so I'm excited to try to make it a more professional endeavor. So, if you're thinking about (or already signed up for) a spring race, get in touch. More info about coaching services can be found here.
Happy 2015!