Remember when I said was going to start blogging more regularly? Hmm, I suppose life got in the way. Somehow 365 days have gone by, so I figured posting on the one year anniversary of my last blog post would be sort of symbolic. Maybe some day I'll do a recap of everything that has happened over the past 12 months, but for now, I'll just tell the short version.
Back in July, Brian and I got engaged. The wedding date is set for August 31, 2014 and we're pretty excited. But fear not, I don't plan on turning this into a wedding blog. If there's something particularly interesting or fun, I might share it, but I'm trying to keep non-running stuff pretty private. I don't know if Brian has ever been on the blog, so in case you're curious about the future Mr. Runner's Kitchen, below is a pic of us from last July, just a few hours after I said yes.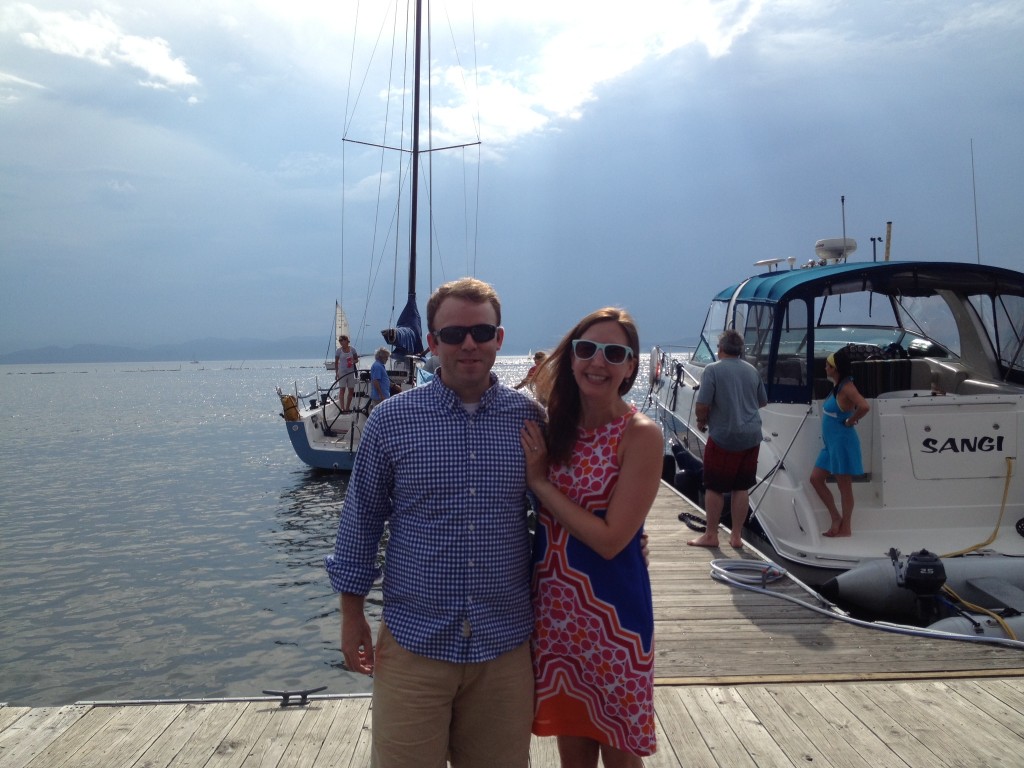 I started wedding planning in the fall and through the holiday season, things were pretty calm. Going to work, running, seeing friends, etc. Then in late January, Brian was offered a great career opportunity upstate and we decided to make the move out of New York City. The actual moving process took a few months and we just (finally!) cleared out the Brooklyn apartment and gave back the keys last weekend. I moved to New York City right after college, so of course it was sad to say goodbye to the city where I feel like I became an adult, where I met my future husband, and where I have such a strong network of friends. But at the same time, we were ready to go. We bought a car about 6 months ago and have been spending more and more weekends visiting family out of town. We had never intended on the Brooklyn apartment being a permanent solution: it was barely 400 square feet, kind of run down, and a 4th floor walk up. But then we got engaged and since we're paying for the wedding ourselves, staying in the mini apartment and saving some $$$ seemed like the most responsible decision. After 14 months there together, we were more than ready to move on to something a little bigger.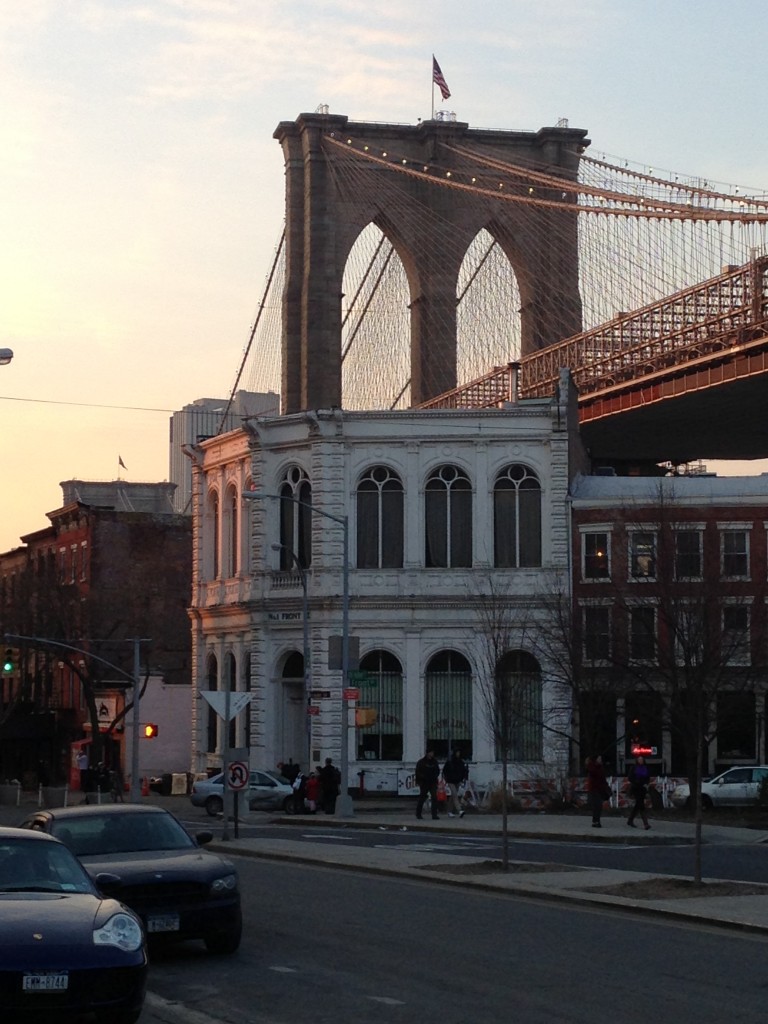 On one of our last nights in Brooklyn, we splurged on dinner at The River Cafe. Fun story: Brian had promised me dinner there as a present way back in 2012, but after Hurricane Sandy, it took almost 18 months for the restaurant to re-open.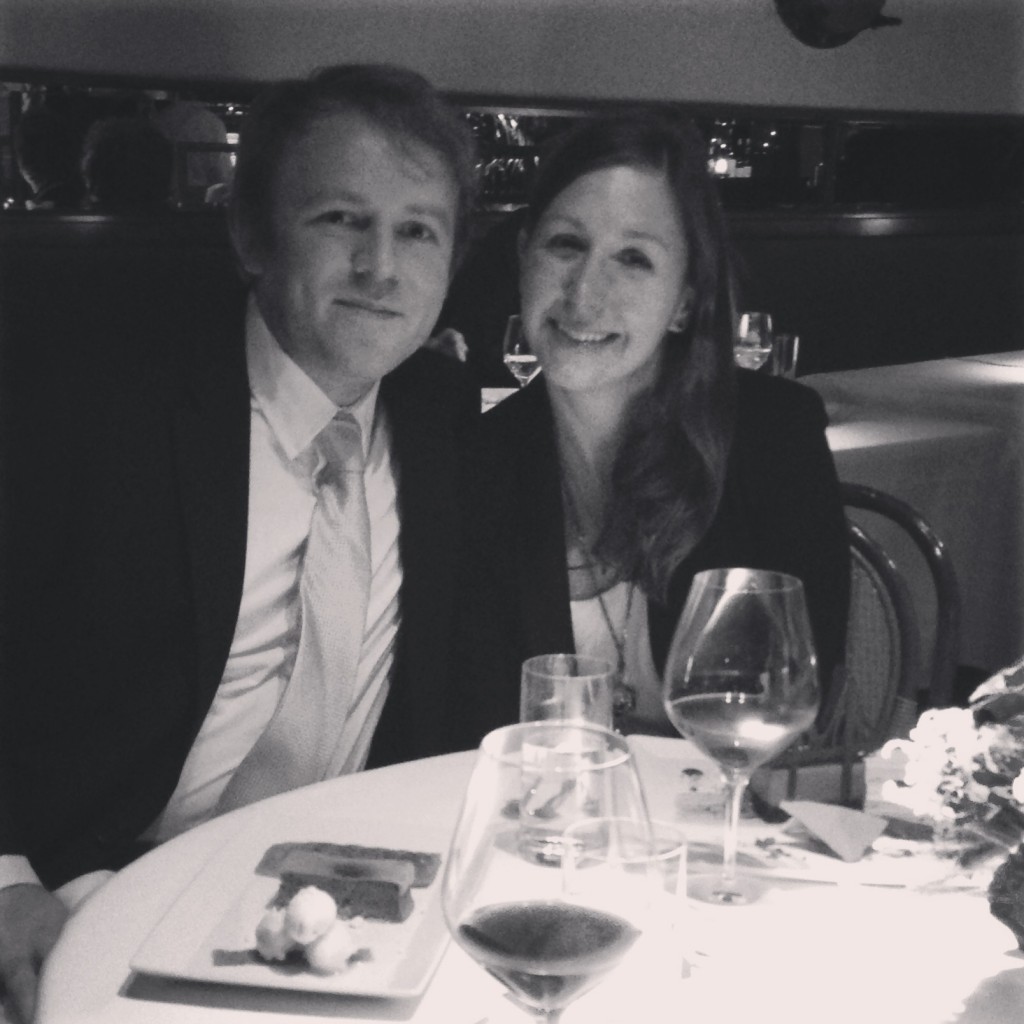 We've been in the new place in Saratoga Springs for about a month and while it's definitely been a transition, we really like it. There are some things we miss about Brooklyn (namely, being able to have a few cocktails with dinner and not worry about driving home!), but our new city has a ton of great restaurants and vibrant arts scene, which were things we prioritized when we made the decision to move. Brian's family is nearby and my family is an easy drive away, so we're pretty pumped to see them more often.
The running scene up here seems to be pretty good and I'm excited to explore the local running clubs and races during the Summer, but first, I've got the Boston Marathon to contend with. As any runner can probably tell you, this winter was pretty rough. Cold, ice, record snowfall…not exactly the best conditions for long runs and speed workouts. But you can't change the weather, only how you respond to it. So this training cycle was all about flexibility. I had to run some tempos on the treadmill, be flexible about which days I did my long runs, and occasionally take an unplanned rest day. I only peaked at 65 miles/week, which is less than I've run in the past, but I think there's something to be said for working smarter, not harder. You can't train for a marathon without putting in the hard work, but there's a fine line between being dedicated and working yourself to the bone. Would I have liked to peak at 70 or 80 miles a week? Yes. But at the same time, I knew my limits. Planning a wedding, packing for a move, wrapping up things at my old job, and figuring out the next steps in my career upstate all took a great deal of mental (and sometimes physical) energy. There were some days when I had to prioritize an extra hour of sleep or an extra hour in the office over some miles and I think in the end, I made the right decisions. I feel cautiously optimistic about the Boston marathon. I'm not sure I'm in PR (3:18:17) shape, but I'm proud of the miles and the workouts that I've run and I think I've got a solid shot at a time near 3:20. Here's a link to my training plan, in case you want to creep. My tentative plan for the race is to start off conservatively (~7:45-7:50 pace) and try to pick it up (~7:35-7:40 pace) after the second half. That might not be possible on the Newton Hills, but my one takeaway from the last couple of marathons I've watched is that starting off too fast is rarely a good idea. I can't recall a single time when I've tracked someone online and have seen a good outcome from a too speedy start. Usually, the splits result in a steady slow down that indicates the runner is hurting. I want to finish this race strong and enjoy (as much as I can) those final miles.
I'm also paying a little more attention to fueling this year. In the past, I've always been like "eh, I'm not really going to do anything too crazy regarding carbo-loading." I've been doing a lot of research though and I think carbo-loading can have a pretty significant impact. I don't think you have to stuff yourself until you're uncomfortably full, but I do think it's essential to get enough carbohydrates the morning of the race. I read a runner's world article that I found really helpful. Basically, you want to eat .5 gram of carbohydrate per lb of body weight and then multiply that by the number of hours you have between waking up and the race.
For me, that would look something like this:
128 lbs x .5 = 64 grams
64 grams x 3 hours = 192 grams of carbohydrates
I did some research and I've come up with this tentative fueling plan:
7am (at the hotel)
coffee, black
Dunkin' Donuts blueberry bagel (320cal/68g carbs <—During my research I discovered that the blueberry bagels have the most carbohydrate grams)
7:30-8:30am (on the bus)
banana (105cal/27g carbs)
8:30-9:30am (in the start village)
clif bar (250cal/43g carbs)
16 oz Gatorade (100cal/28g carbs)
Total before race: 775 calories/166g carbs
The 166 grams falls a bit short of the recommended 192 grams, so if my stomach feels okay, I may take a GU (100cal/25g carbs) on the starting line. That would get me to a total of 191 grams of carbohydrate.
I also plan on taking an additional 3-4 GU (300-400cal/75g-100g carbs) throughout the race and sips of water/Gatorade every few miles.
I've never been this scientific about marathon nutrition before, but with a distance this long, I think it can play a huge role in performance. I never count calories, let alone carbohydrate grams, but in the days before the marathon, I'm trying a more calculated approach in the hopes that it will prevent me from hitting the wall. Stay tuned!
If you'd like to track me on Monday on www.baa.org, my bib # is 12581!