A few weeks ago, Foodbuzz and Skinny Cow Ice Cream selected me to sponsor a party to celebrate their new line of limited edition ice cream and the 25th anniversary of Dirty Dancing. Even though my group of friends is a pretty busy bunch, we were able to nail down a date for a get-together. I haven't had a large gathering at my apartment since New Year's Eve and the 90+ degree temperatures made me a little nervous about playing host. Would people want to venture outside in the heat? Would my air conditioning be cool enough? Today was a scorcher, but the promise of ice cream and mimosas resulted in a good turn-out. Eight lady friends and my BK buddy Mike joined me for a fun afternoon of brunch, chatting, and Dirty Dancing (the movie, unfortunately not actual dancing).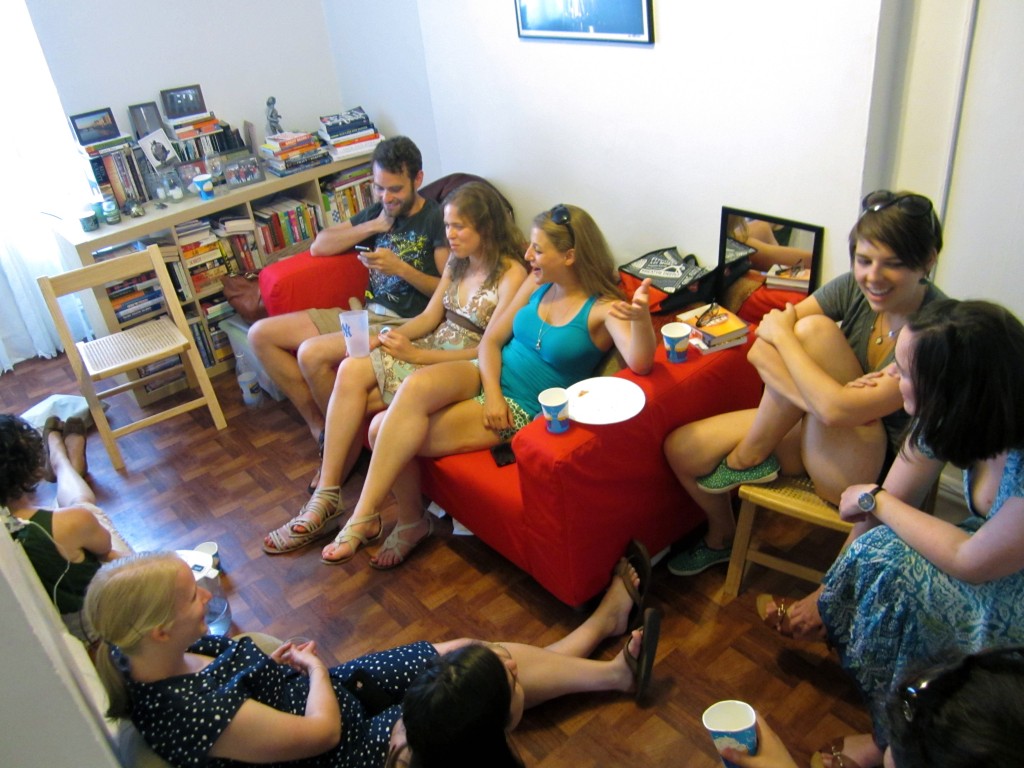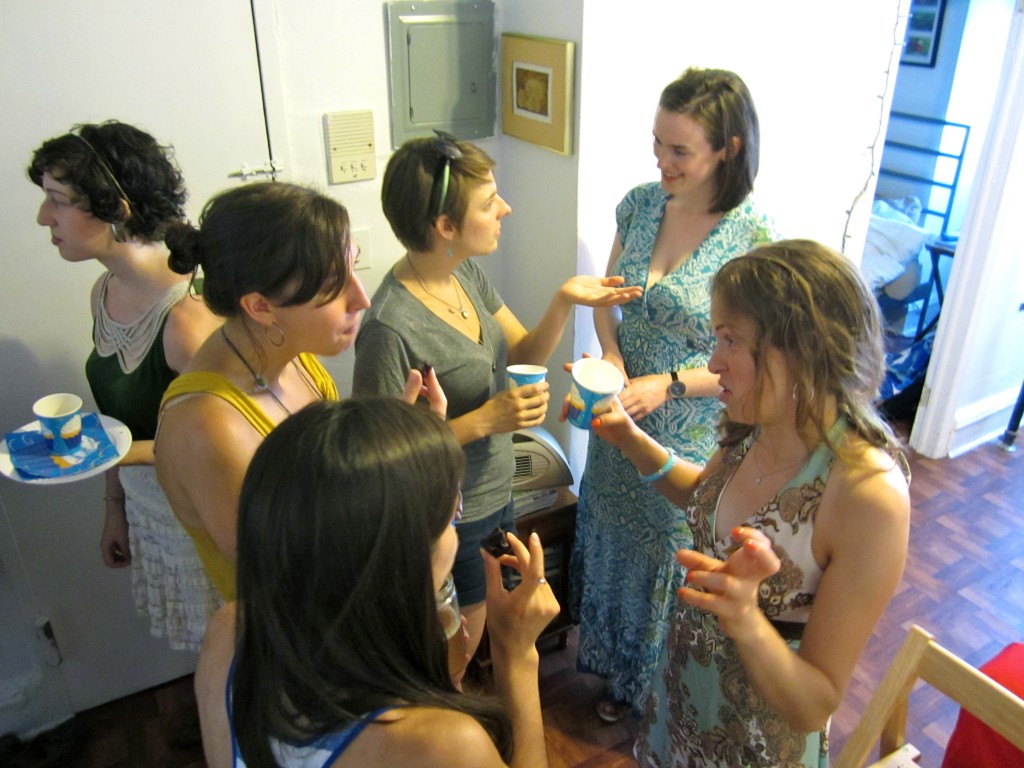 I picked up some bagels from my favorite place – the Old Brooklyn Bagel Shop and procured some other essentials (cream cheese, lox, OJ, etc.) from Trader Joe's. And to stay hydrated, the 10 of us finished off 4 bottles of champagne and a bottle of wine. Hot weather means you need to drink more than usual, right?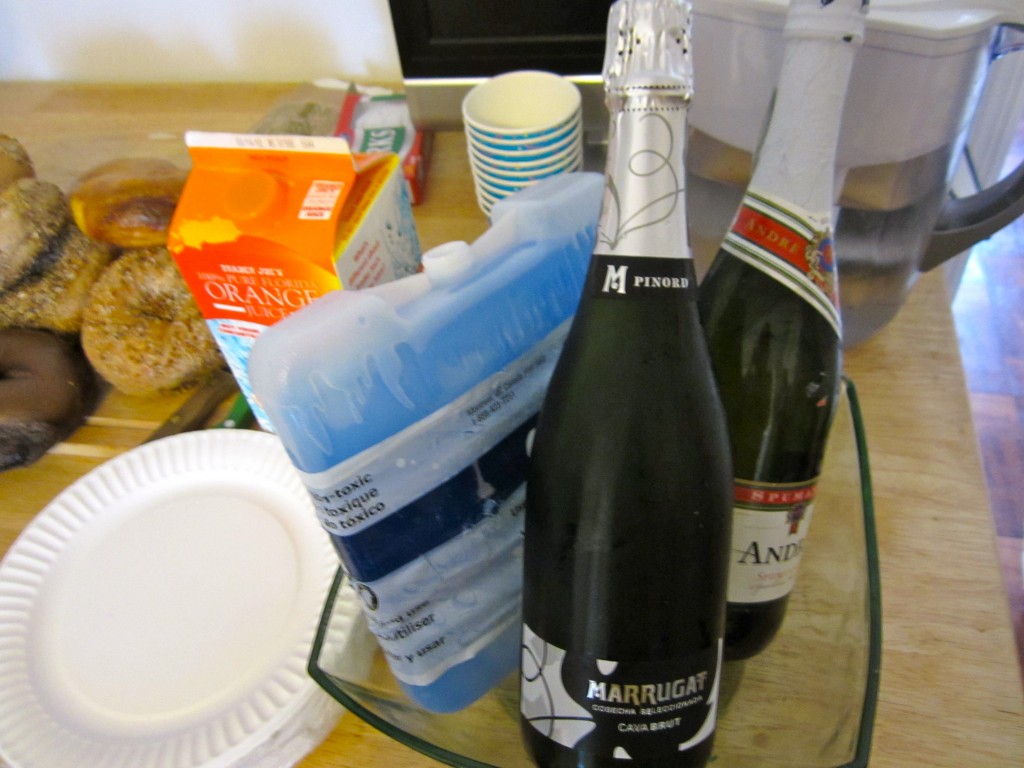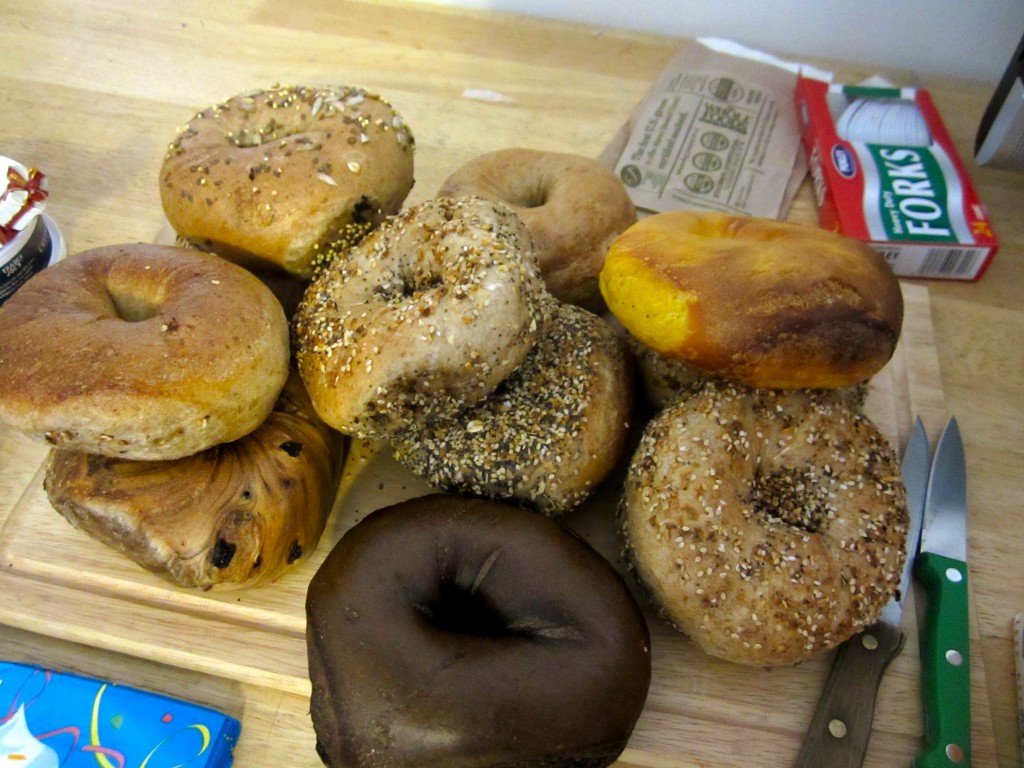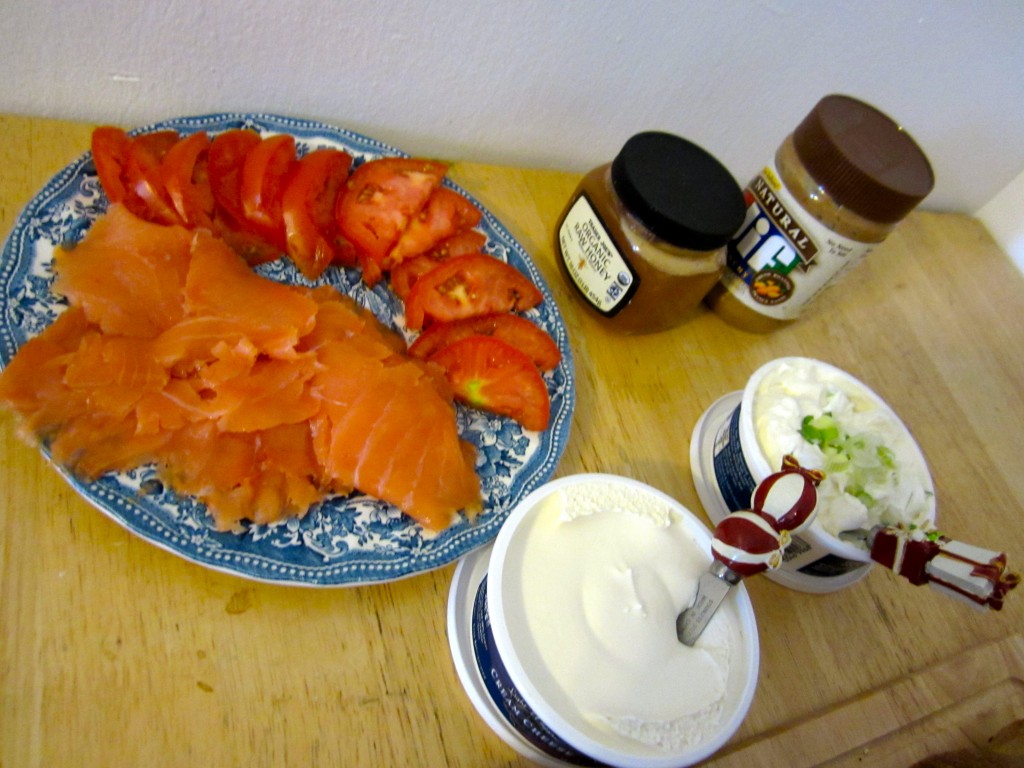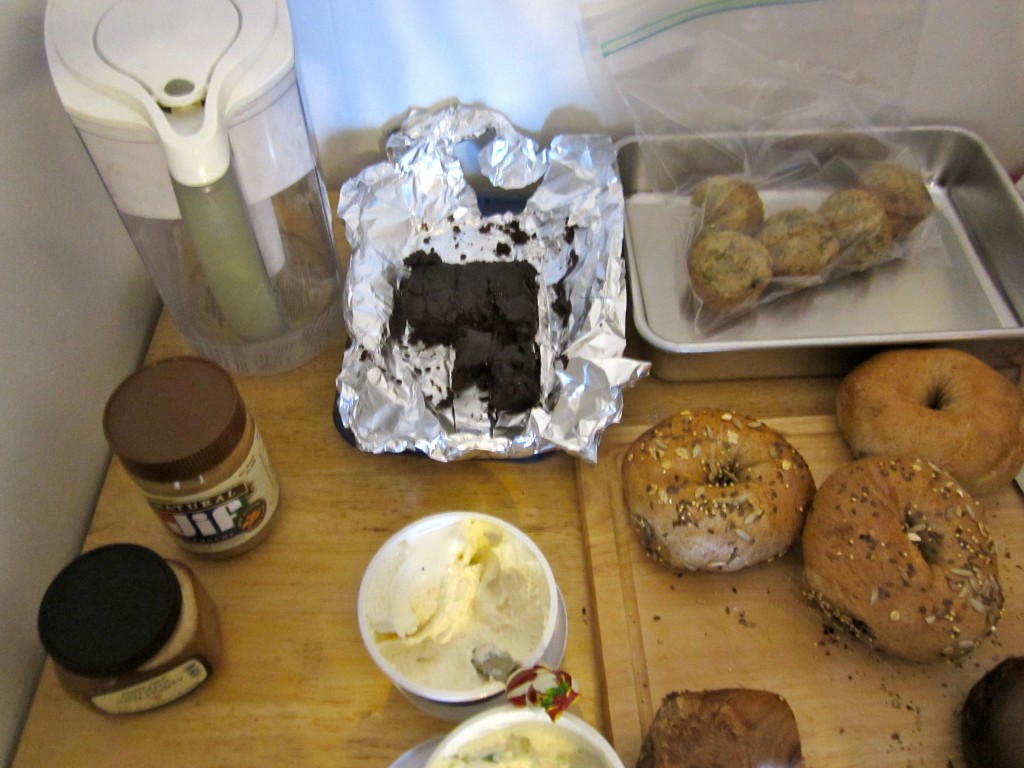 I'm always a little skeptical of products with the words "skinny" or "lite" in the name, but I can honestly say that I really do like Skinny Cow products and buy them with my own money. My go-to is the chocolate sundae cone, but today I branched out and picked up the swirled ice cream sandwiches.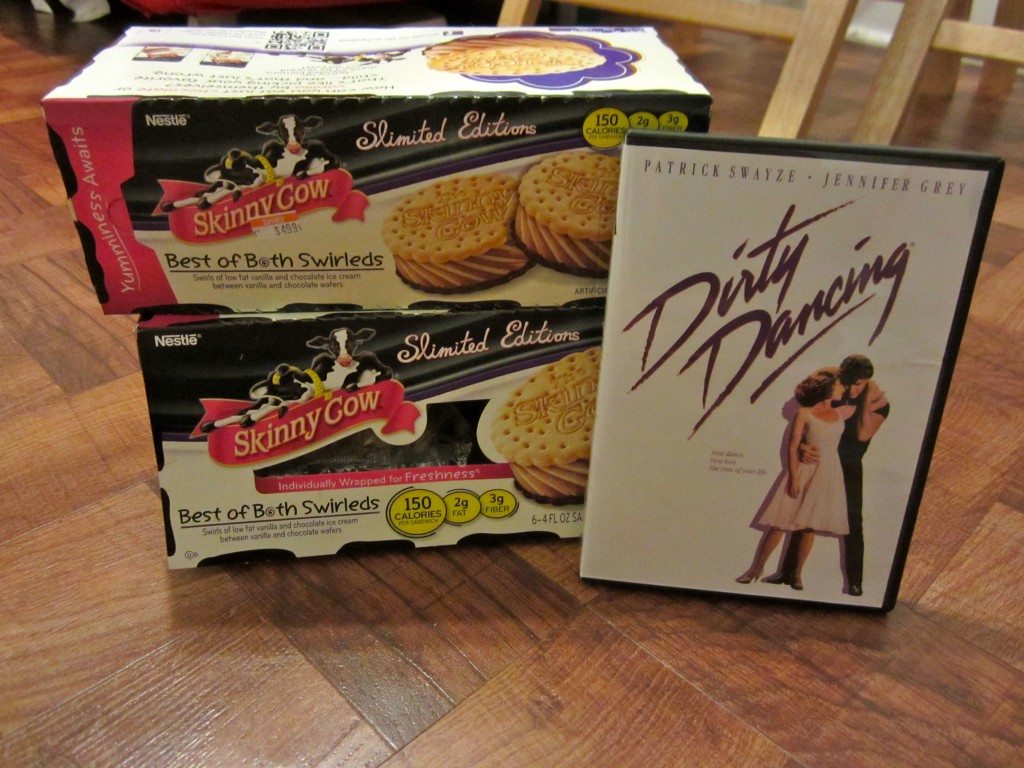 My A/C only sort of kept the 10 of us cool…ice cream to the rescue!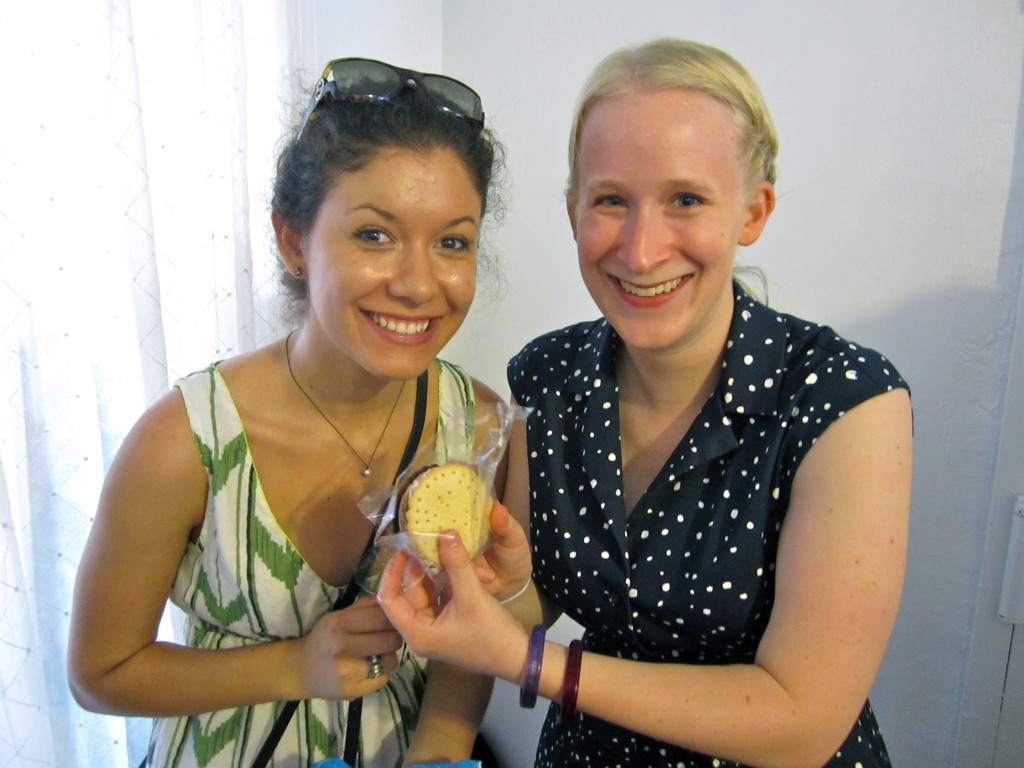 The hours flew by and it was close to 5pm before I knew it. Big thanks to Anna for the tasty banana-maple muffins, Sofia for the red wine brownies, and everyone else who brought beverages and/or braved the sweltering sun en route to my apartment.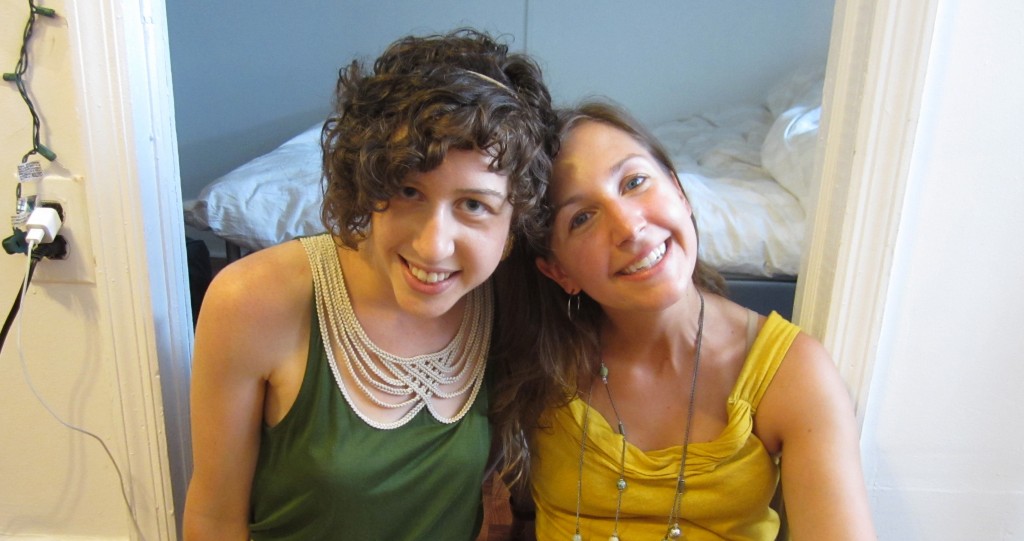 This is a busy time of year (woo, vacation season), so I feel really lucky to have spent 4 hours hanging out with my friends. As the summer goes on and marathon training ramps up, a lazy weekend afternoon might be harder to come by, so I'll take it while I can. Speaking of running…nothing too groundbreaking has been happening, BUT I did hit 36 miles this week without too much trouble, so things are more or less on track.
Big thanks to Skinny Cow for the fun afternoon. Stay tuned for more running-centric blog posts soon!

As part of the Foodbuzz Tastemaker Program, I received a stipend, DVD, and coupons for free Skinny Cow® product.