No blog posts for two weeks – I think that's a record for me. My posting frequency has gone way down and there are a few reasons for that. The first is that, since the marathon a month ago, I haven't been running very much and consequently don't have a lot to write about. I took one week completely off from exercise and since then I've only been running about 15-20 miles per week in addition to some spinning classes and yoga. And you know what? I am completely fine with the change. Since I recovered from my hamstring/IT band injury in early 2010, I've been more or less training non-stop, running somewhere between 40-80 miles per week. This is the first time in 2+ years that I've put running on the back burner. I love running, but I need this mental break. I need the time to focus on work and friends and enjoy some extra free time. It's really nice to leave work for the day and meet friends for happy hour or sleep in on the weekends. I'm a huge proponent of the occasional training break. I'm not talking about one or two days of no running – I'm talking about WEEKS of downtown. Lindsay wrote a great post recently that sums up exactly how I feel. And she says it well. Go read it!
Although the running has been minimal, I have been trying out some new activities. I generally feel better (and am in a much better mood!) when I'm active. I joined a new gym last week and I've been having fun trying new classes and working on strength training, which is usually neglected. I have some things planned for the remainder of 2012, but for the next few months, I'm going to keep training low-key. I'm visiting my Dad in a few weeks and am going to run a trail race and then I've got the NYRR Mini 10k a week later. These are definitely going to be workout efforts (versus a peak race performance)…and I'm probably going to be SLOW. I usually don't like to race unless I'm in good shape and have a shot at a PR, but I'm already signed up for these events, so I figure I could use them as a transition back into speed work.
Another reason why the blogging has come to a (near) halt – my new job. I really like what I'm doing, but honestly after a day of Twitter and Facebook and Pinterest and Instagram for clients, the LAST thing I want to do is jump back on my laptop to write and format a blog post. I started the blog back in 2008 because I needed an outlet for creativity. My old job bored me to death and I needed to focus on something outside of the office. Now however, I'm working a lot more hours and am in a much more creative role. I still love talking about my running and taking photos of baking experiments, but I don't crave that creative outlet as much. I'm not ready to quit blogging all together, but I want to give an explanation for my absence. My posts are less frequent, but I hope that when I DO post, the content will be worthwhile.
I don't have much to report on the running front, but I have had some success in the kitchen lately. I visited my Mom last weekend for Mother's Day and baked her a cake as part of her gift. I made Smitten Kitchen's chocolate peanut butter cakeand followed it to a T. I included every last bit of butter, sugar, sour cream, and peanut butter and it was DELICIOUS. This is not a "healthy" recipe by any means, but it's pretty rich, so you can get away with a small-ish slice. I'd rather have one small piece of really delicious butter-laden cake than something dry and unsatisfying. The only thing I left out was the chocolate glaze, mostly because it seemed kind of messy. Make this for someone special, it will make them happy, I promise! (Right, Mom?)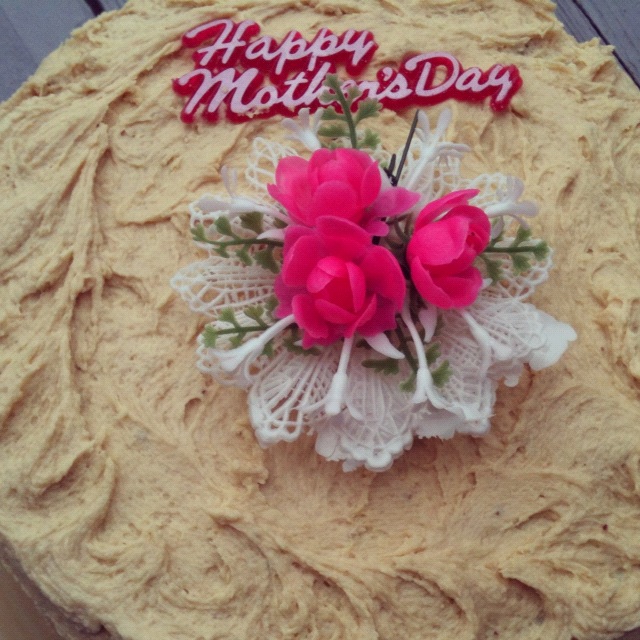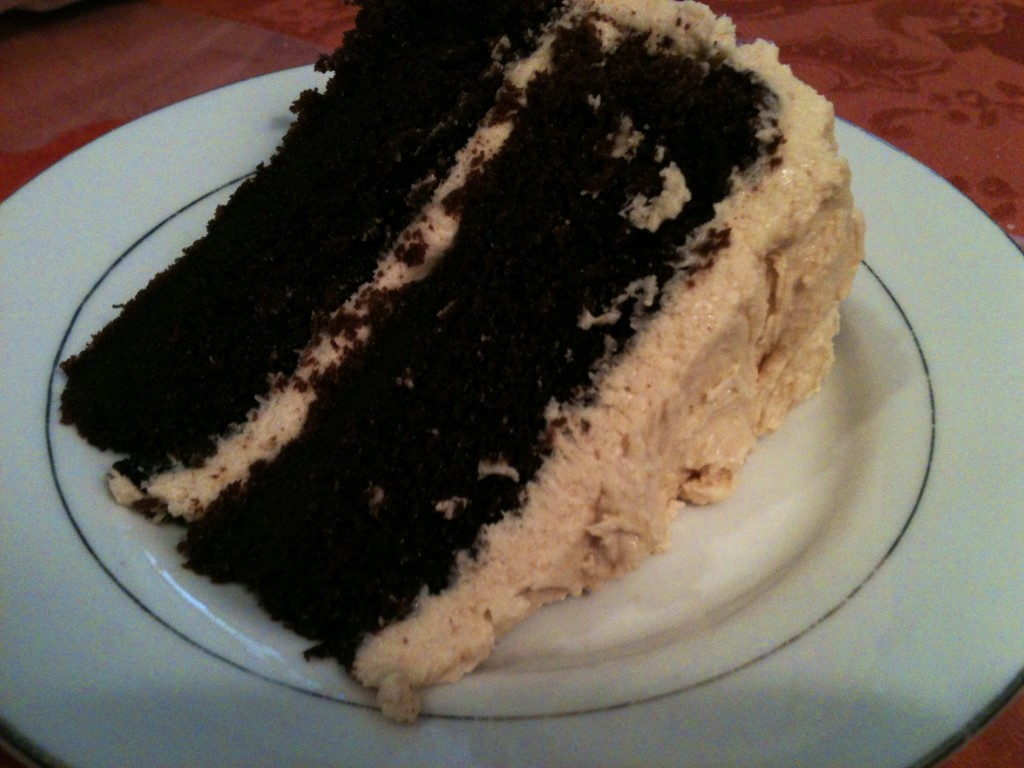 Lately, I've been REALLY in to sandwiches. I'm pretty sure it's the perfect food. Portable, fun to eat, endless combinations. What's not to like? I met some friends at Earl's Beer and Cheese last week and fell in love with the sandwich that I had there. I was skeptical at first, but the combo of mozzarella cheese, miso mayo, pickles, and potato chips on an english muffin was A++. And  bonus – it pairs wonderfully with beer. I liked the sandwich combo so much that I decided to re-create it at home the very next day. There really isn't a "recipe" for this – I just made a basic grilled cheese (although! note: I slather my bread with mayo instead of butter because it makes the bread extra crispy, tastes delicious) and then added in potato chips and pickles. Also, I might have dipped it in a ridiculous amount of ketchup. This combo isn't ground breaking, but it wasn't something I had thought about making until my night at Earl's. Confession: I ate this same sandwich 3 nights in a row. Remember when I used to talk about nutrition and healthy eating?
Anyway.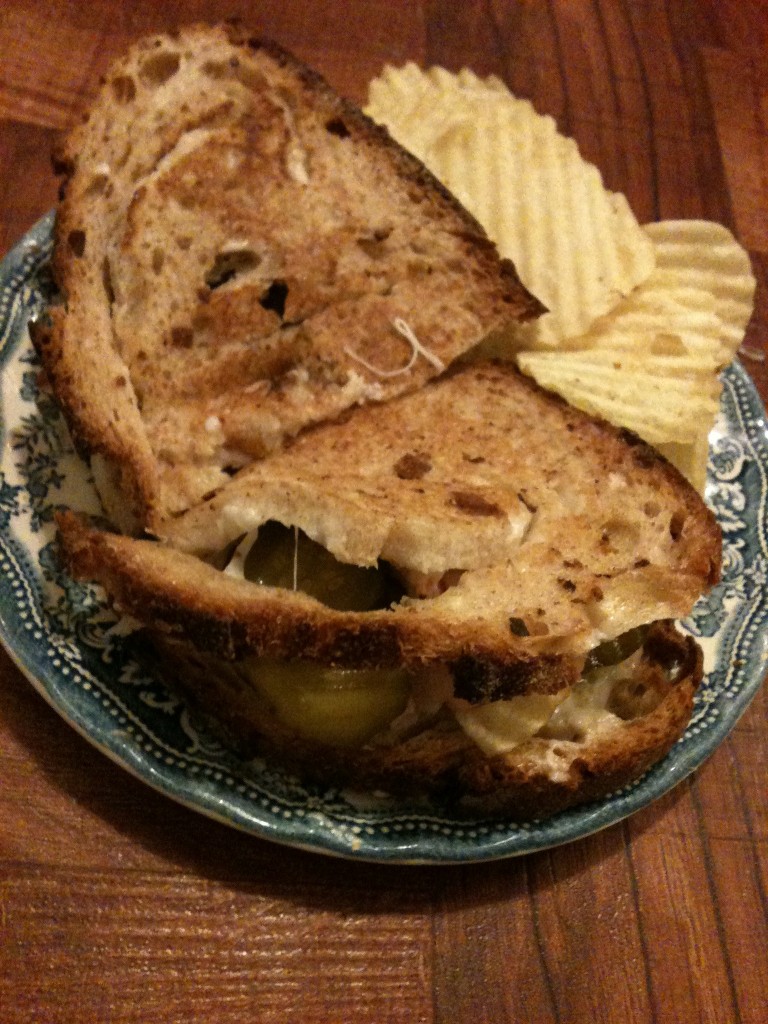 Once I'd had enough of my grilled cheese combo, I moved on to something a little more exotic. On Saturday afternoon I met some friends at the Hester Street fair and chose the Bombay Sandwich Co. as my lunch of choice. The three guys who started the business were really sweet and their sandwiches are pretty tasty as well. It was certainly one of the most unique combinations I've ever had. My grilled sandwich was filled with mashed sweet potato, dried cranberries, cilantro, and ginger. It was topped with kiwi and tamarind chutneys and graham flour crunchies (?). It was good. Go get one!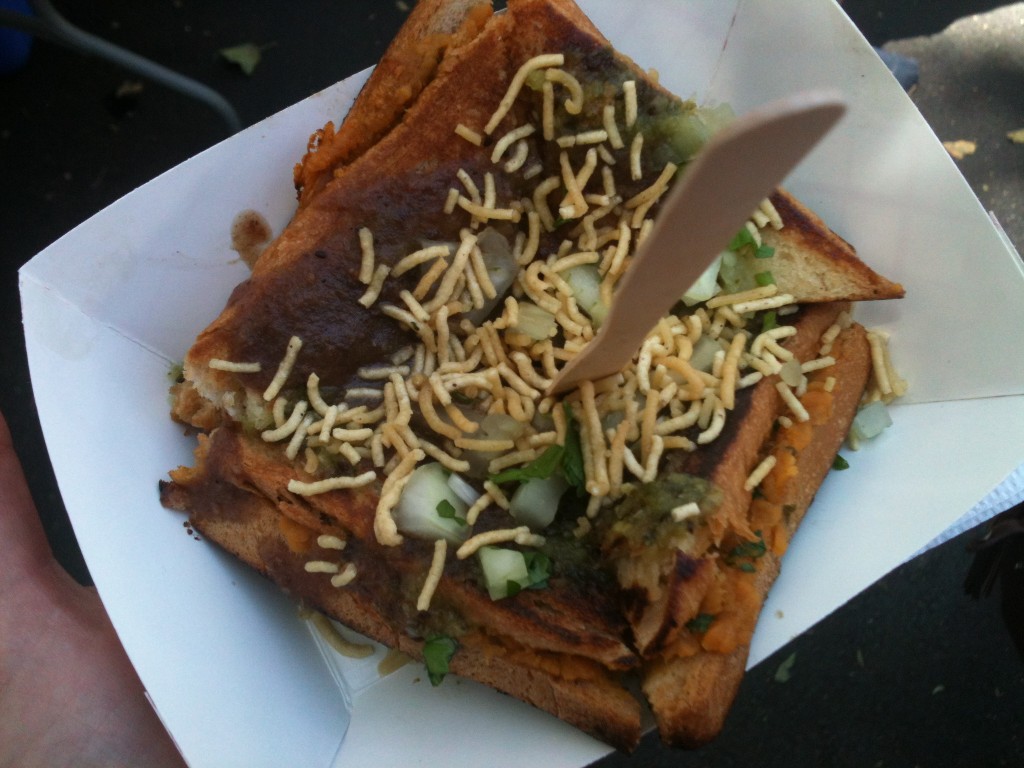 Okay, time for me to peace out. I'm sunburnt and tired after two entire days frolicking outdoors. I'll be back to the blog, although I'm not sure how soon. xoxo