I don't think this is anything new, but I think I love NOT running almost as much as I love running. Obviously, I enjoy training and racing. I derive a lot of satisfaction from the process, it makes me feel good, and running is a big part of my social life. That being said – taking some down time post-marathon has been awesome. I've been training pretty much non-stop since last Summer when I began ramping up for the Rock 'n Roll Philly Half in September and the Philadelphia Half-Marathon in November. I participated in the Runner's World Holiday running streak in December and then in January began Boston Marathon training. Physically, I feel fine. No injuries, no aches, and my post-marathon soreness was mostly gone as of last week, but just because physically I feel okay, doesn't necessarily mean it's time to start training again. Everyone is different – some people can handle higher mileage, some people need more rest days, but one thing I feel very strongly about is the idea of periodization in training. I'm not a coach or an exercise physiologist, but I've been doing this for a pretty long time and I think most people (if not everyone) need a break in their training. Maybe you need to nurse a nagging injury, maybe life gets busy and running needs to be relegated to the back burner, or maybe you just need a mental break. Taking some down time helps me to reflect on my training – what worked and what didn't, but more importantly – it makes me miss running. Starting training when you're excited, refreshed, and hungry to race again is a lot more fun than feeling burnt out and ambivalent. Believe me!
After last Monday's marathon, I took the remainder of the week completely off from exercise. I walked a little bit to loosen up my muscles, but the focus was on getting a lot of sleep, eating well, and devoting some extra time to work and friends.
I slept in until (at least) 7am every morning.
I took the long way home and bought yellow shorts from the GAP.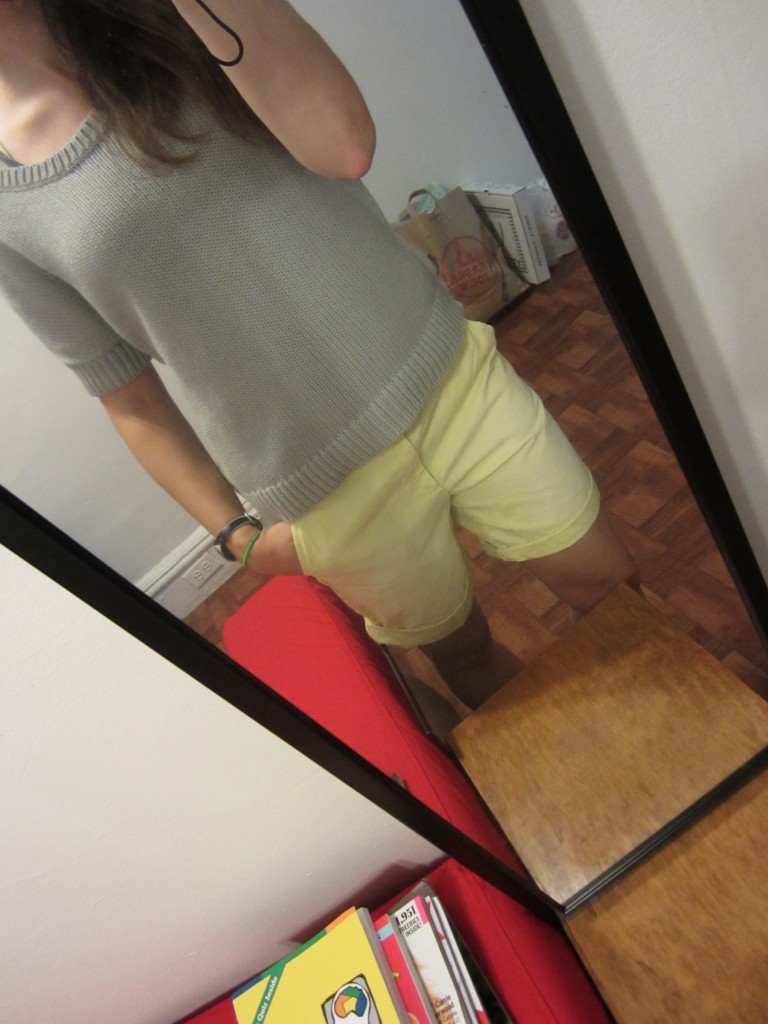 And ridiculously cheap champagne mangoes from a street vendor in Chinatown.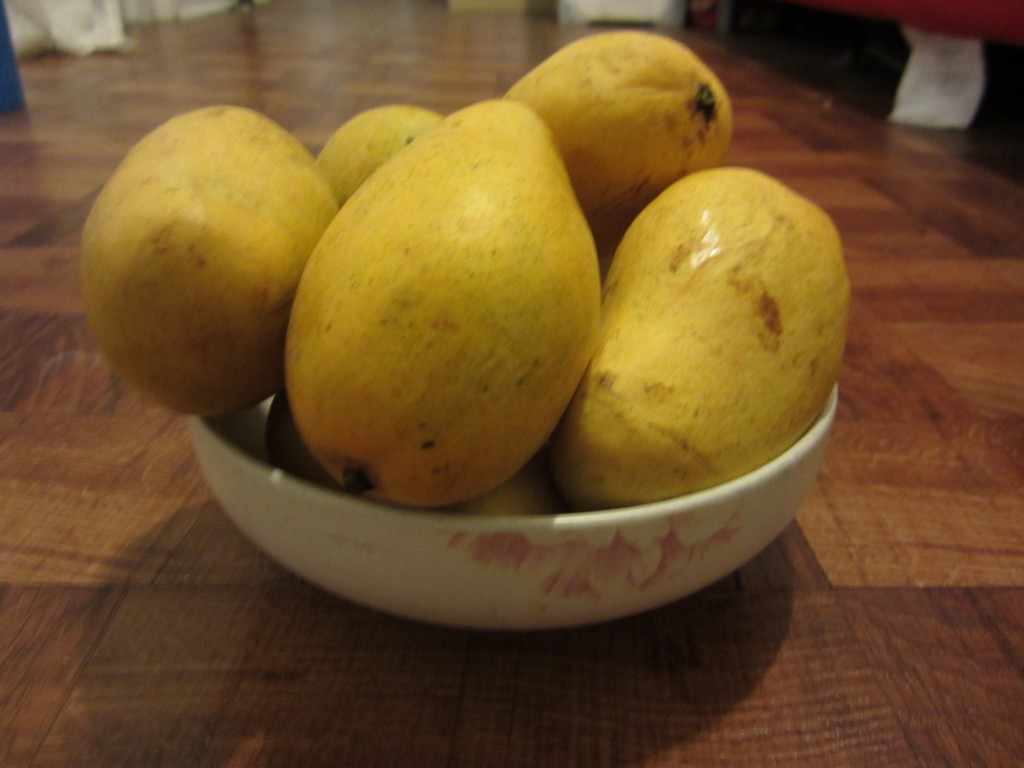 I ate a burger at The Smith, pizza and wine at Forcella, margaritas and guac at Dos Caminos.
I caught up on Gossip Girl episodes.
I called both of my parents.
I baked cookies with leftover Easter Candy.
It's been a good week.
There's nothing ground breaking about these cookies, but if you like Cadbury mini eggs, you'll probably dig these!
Cadbury Mini Egg Cookies (Makes about 30, depending on how much dough you eat…)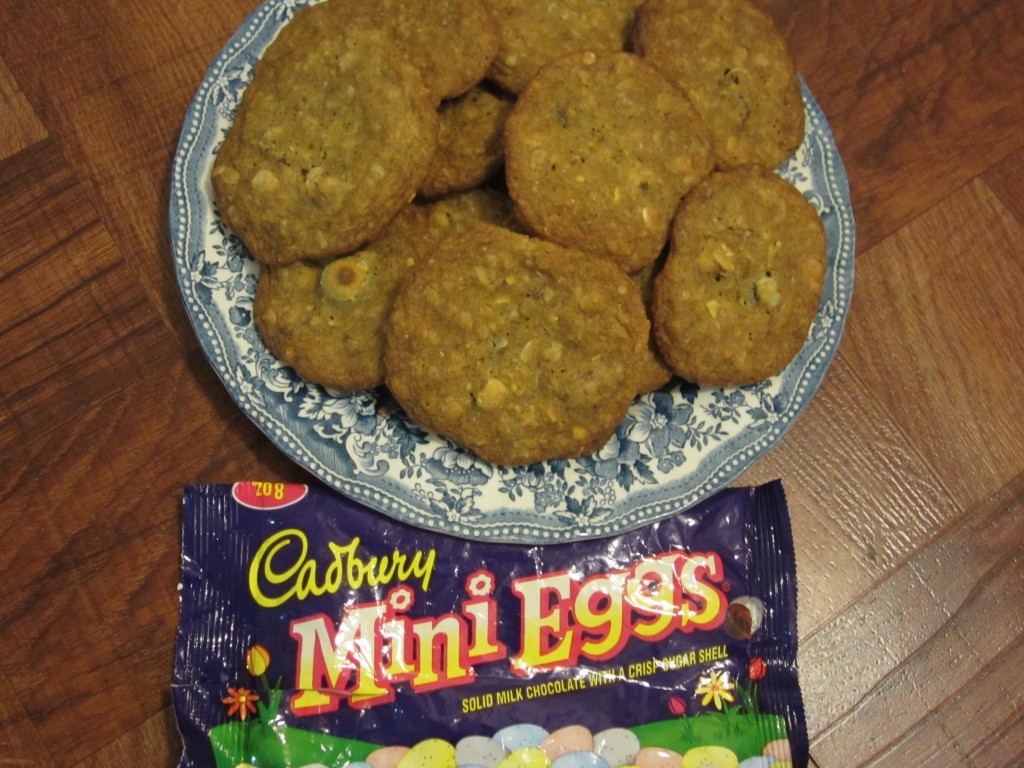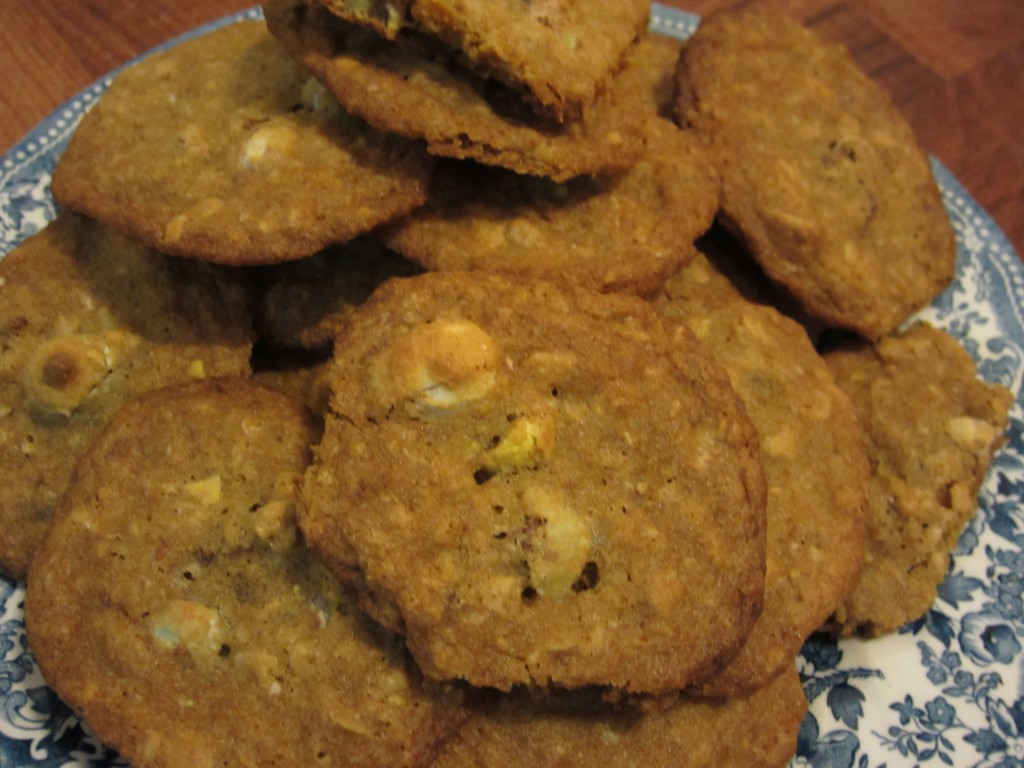 Ingredients:
1 stick butter, softened
1/2 cup brown sugar
3/4 cup granulated sugar
1 tsp vanilla extract
2 eggs
1 1/4 cups whole wheat flour
1 cup oats
1 tsp salt
1 tsp baking soda
1 cup Cadbury mini eggs
Directions:
Preheat oven to 375 F and line a baking sheet with parchment paper.
With a mixer, cream together butter and sugar, add vanilla and eggs, one at a time. Mix until everything is combined.
In a separate bowl, combine flour, oats, baking soda, and salt. Slowly add the dry mix into the butter-sugar mixture. Add cadbury mini eggs and mix until they break up into pieces. If you worried about breaking your stand mixer (I admit…it made some weird noises), you could also chop up the mini eggs with a knife.
Drop heaping tablespoons of dough onto cookie sheet and bake for about 10 minutes, until golden brown. Cool on wire rack. Enjoy!
I also returned veryyy gently to exercise.
Monday – 20 minutes on the elliptical, 2 mile run.
Tuesday – Rest!
Wednesday – Rest!
Thursday – 4 mile run, strength training.
Friday – Rest!
Planned:
Saturday – Seneca 7 Relay!! 10-12 miles as fast as I can run (which will probably not be very fast at this point)…maybe some warm up and cool down?
Sunday – Maybe an easy 3-4 miles, depending on how I feel.
Today I'm headed upstate for Vodka Heist 2.0 What's that you ask? Over the summer, I participated in a relay across the state of New Jersey with 6 of my BFF's. It was hot, the one-shouldered sports bra made it's debut, we ate pizza on the beach. It was one of the best weekends of the summer. It was so much fun, that we decided to get back together for a relay in upstate New York called Seneca 7. The timing is a little rough as AR and are still recovering from the Death Valley 26.2 Boston Marathon, but the main goal is to enjoy ourselves, spend time together, and hit up some townie bars in Geneva on Saturday night. I'll have a full re-cap next week, but if you want to follow us on twitter during the race (we're entertaining, I promise!), we have a twitter handle – @teamvodkaheist
Give-Away!
I've mentioned my use of tart cherries during marathon training and some of you have asked where to find cherry juice/dried cherries. I've found tart cherry juice at Whole Foods, but I'm sure most healthy food stores stock it. But guess what?! The Choose Cherries folks have offered to send one blog reader a supply of tart cherry products (dried and juice), a cherries tote bag and cherries "sweaty band headband". There may even be some additional surprises!
To win – leave a comment telling me your upcoming Summer race plans and how you'd use tart cherries. I'll choose a winner on Thursday, May 3.