Remember when I used to post more than once a week? Them's were the days!
Anyway, exactly 31 days ago, my life underwent a major change. In the past month, I've lost a job, started a new job, ran 250 miles (heyyooo marathon training), and took a trip to California. It's been a bit of a wild ride and I'm still trying to settle in to my new routine. For the past 4+ years, my job was just a way to pay the bills. It wasn't something I loved, so I didn't feel the desire to advance myself or climb up the corporate ladder. I put in my 8 hours a day and devoted the rest of my time to the things that fulfilled me: running, blogging, writing, time with friends. If you had asked me a few months ago what my priorities were, running would probably have been number 2 (after family/friends). And my job? Well, that was somewhere after happy hours, travel, and laundry…Just kidding. Well, actually, not really. Anyway, the point is – I'm finally doing what I want to do. Any new job can be overwhelming, but when you know that every move you make is going to play a part in your career trajectory, everything you do seems doubly important. The next few months are going to require a lot of hard work, flexibility, and my schedule will probably be less uncertain than I'm used to. And for the first time in a long time, I'm okay with the fact that running isn't going to be priority numero uno (or dos). Of course, I will still run and race – it's part of who I am, it makes me happy, I enjoy it (well…maybe not at 5:30am, but most of the time). But as I've mentioned before – there's a shift going on.
You've probably already noticed the frequency of posting has gone wayyyy down and as much as I'd love to blog every day or even 3 times a week – I can't. I love writing, rambling on about my training, and experimenting with recipes, but I also like to SLEEP and spend time with friends. And maybe do laundry occasionally. Anyway, I hope you'll stick with me. I can't promise super healthy recipes (dinner the other night? banana + pb + 2 beers) or 80 mile weeks, but I will do my best to try and figure out how to make running fit into my new life. If I manage to do it, you'll be the first to know! So here's to the next phase…
So, how's that flexibility portion going? Okay, I guess. I try really hard to maintain a good life balance. I mean, eating well, sleeping enough, and running hard are important to me, but I'm a single, 20-something living in New York City. When I look back on these years, I don't want to remember it by a series of early bedtimes and oatmeal, you know? Sometimes I try to pack a little too much into my day and I'll admit – I don't always fit in as many miles or as much sleep as I'd like, but on the whole, the things I do (happy hour! travelling!) make me happy. Case in point – this past week I headed out to San Francisco for a few days of fun with my girl Jacqui. I ran 5-6 miles every morning, but didn't stress out too much about mileage or speed. I had big plans to hit up the Central Park Track Club workout on Thursday evening, but alas…a late afternoon meeting (and some gym logistics I still need to figure out…) got in the way. Picture this:
7:05pm…I'm on the subway. My limbs feel like they weigh about 400 lbs each, I'm tired (wooo, west coast jet lag), and generally just very cranky. I had made up my mind – "I'm going home and taking a nap before happy hour (priorities, eh?) I.just.can't.run. LIFE IS HARD. I AM TIRED.
And then I climbed up the subway stairs and saw a text message from a neighborhood buddy that said:
"Quick run before happy hour?"
And with that one text, my evening run was saved. Even though just minutes before, I could have sworn a run was impossible, I somehow re-gained my momentum. We set out at a pretty good pace and I think we averaged close marathon goal pace/7:40's for four or so miles, maybe even faster? When we parted ways, I tacked on a few more easy miles. I didn't wear my Garmin so when I mapped the route at home and compared it to my watch it indicated that we averaged 6:53 ish pace for those 4 miles. That seemed awfully fast, so I must have screwed up somehow with my watch. In the end, exact pace doesn't matter all that much, the run got me movin' a little faster than usual and most importantly – the run happened. And not a nap.
Speaking of sleep…that hasn't been goin' to0 well. I'm one of those people that needs at least 7 hours of sleep to function. I can do a few nights of less than that, but not for any extended amount of time. Actually, if I could sleep for 8-9 hours per night, that would be ideal. Anyway, I did my last long run today and the plan was to run 15/16 miles with the last 5 at marathon goal pace (7:35-7:45 ish). I felt good for the first 10 or so miles and we even dropped one or two miles at sub-8:00 pace (which is fast for me on an "easy" day). But then…when I tried to bring the pace down, I struggled to run faster than 7:50 for miles 11 and 12. At that point, I decided to ease off and just finish the miles. This was pretty disconcerting – if 7:50 pace feels hard for TWO miles, how the heck am I going to run that pace (or faster) for 26.2?
I complained about it over G-Chat for awhile and big ups to Sarah for suggesting that maybe, just maybe I ran out of gas not because of Mono or Chronic Fatigue Syndrome or Leukemia (hypochondriac much?), but because of poor sleep. Over the past week, I averaged 4-5 hours of sleep for 3 of those nights. That is no bueno for a girl who needs 7 minimum. If I'm going to give this marathon my best shot, I need to make sleep a priority over the next two weeks. I still don't think I'm in PR shape (>3:18:17), but I don't want to embarrass myself on race day.
Wow, if you made it through that rambling, congratulations! You should get a prize or something. I'm going to shut up about my training woes and instead delight you with some of my favorite things from the past month:
4 days in San Fran (wine tastings! dinner at Chez Panisse! blogger meet-up!). I <3 you Jacqui.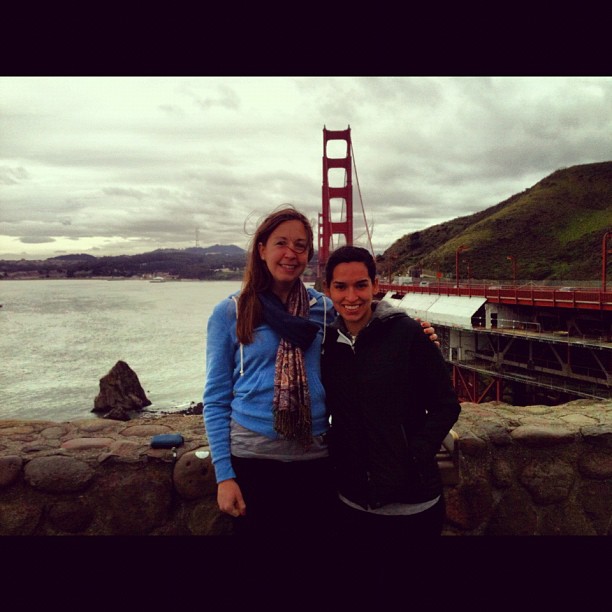 Vegetarian pho from Sunflower Cafe!! We're obsessed.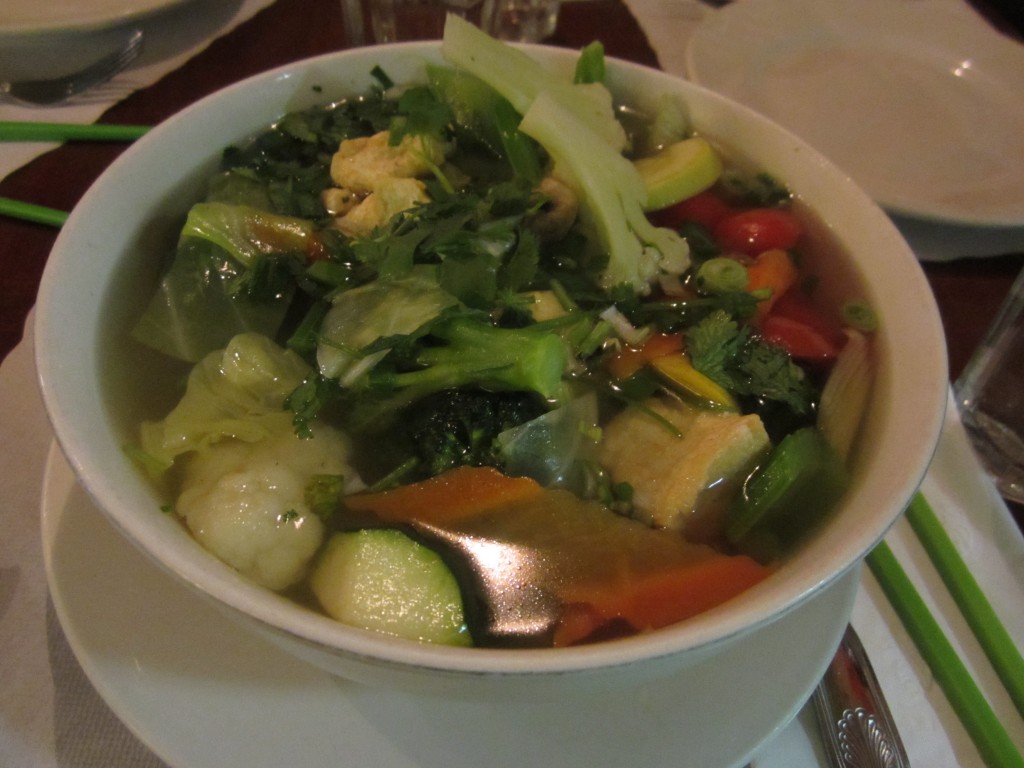 For one of our lunches, we headed to a cute little cafe called Sweet Pea Seduction (hi Anna!). I picked up some delicious vegan split pea soup and a really unique sandwich – grilled polenta with grilled escarole, red onion jam, and aioli on a homemade bun.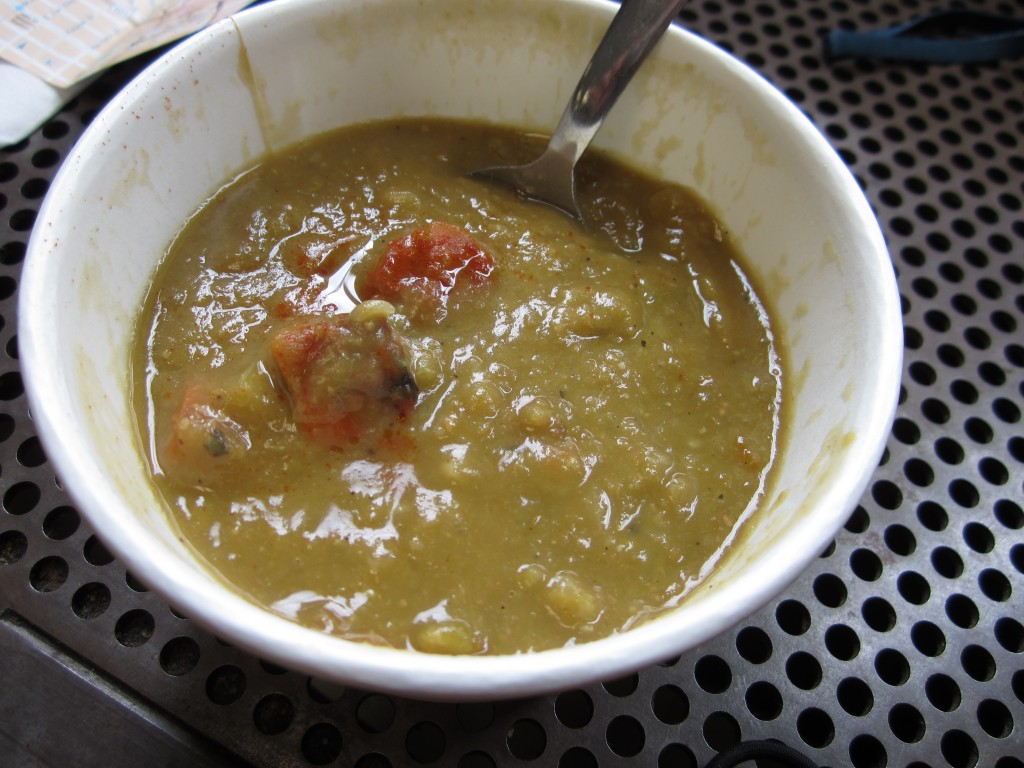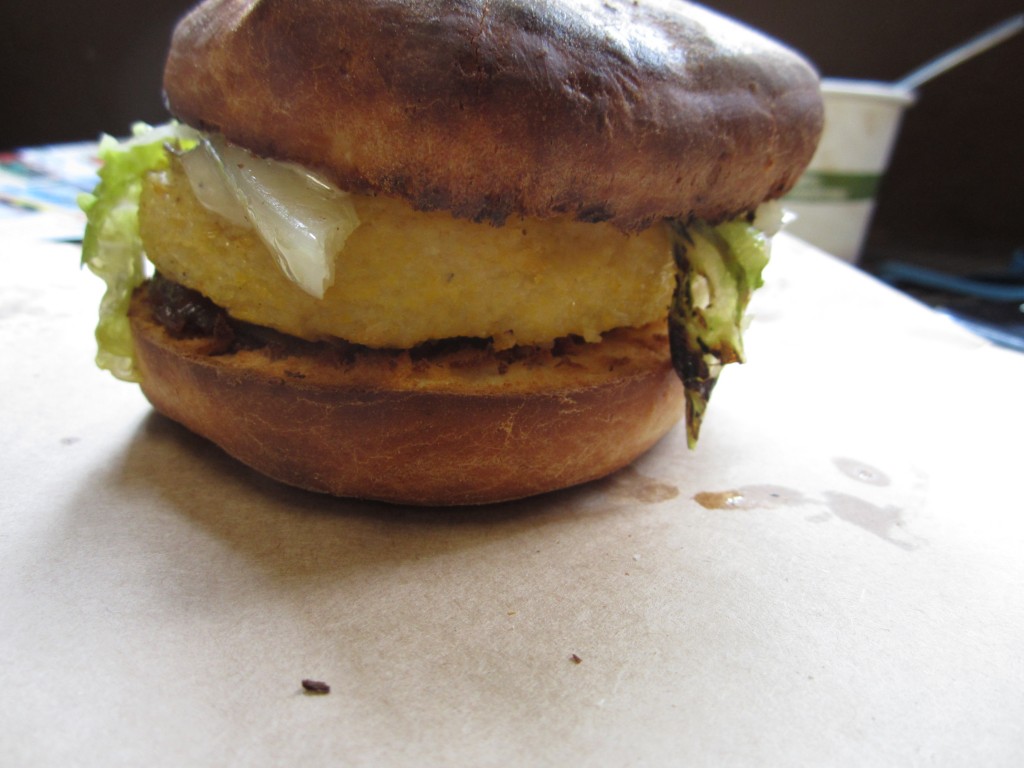 I'm not usually a big white wine drinker, but damn this chardonnay from Deerfield Farm Winery in Sonoma was good. I mean, maybe the fact that Jacqui and I drank in the middle of a Tuesday afternoon swayed my opinion, but I still think it was A+.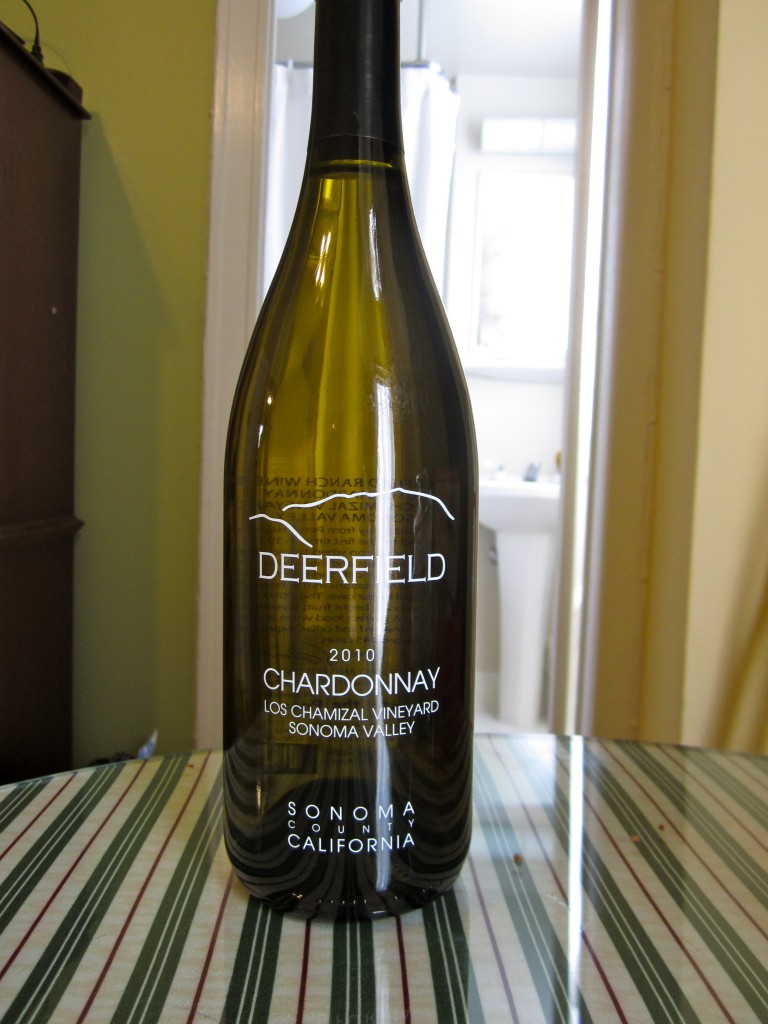 Foodbuzz sent me a coupon to try Alexia potatoes awhile ago and I FINALLY got around to picking up a bag of sweet potato waffle fries. I like to eat them covered in ketchup – two vegetables in one! Oh so healthy, right? No, but seriously french fries are my favorite food and I give these two thumbs up.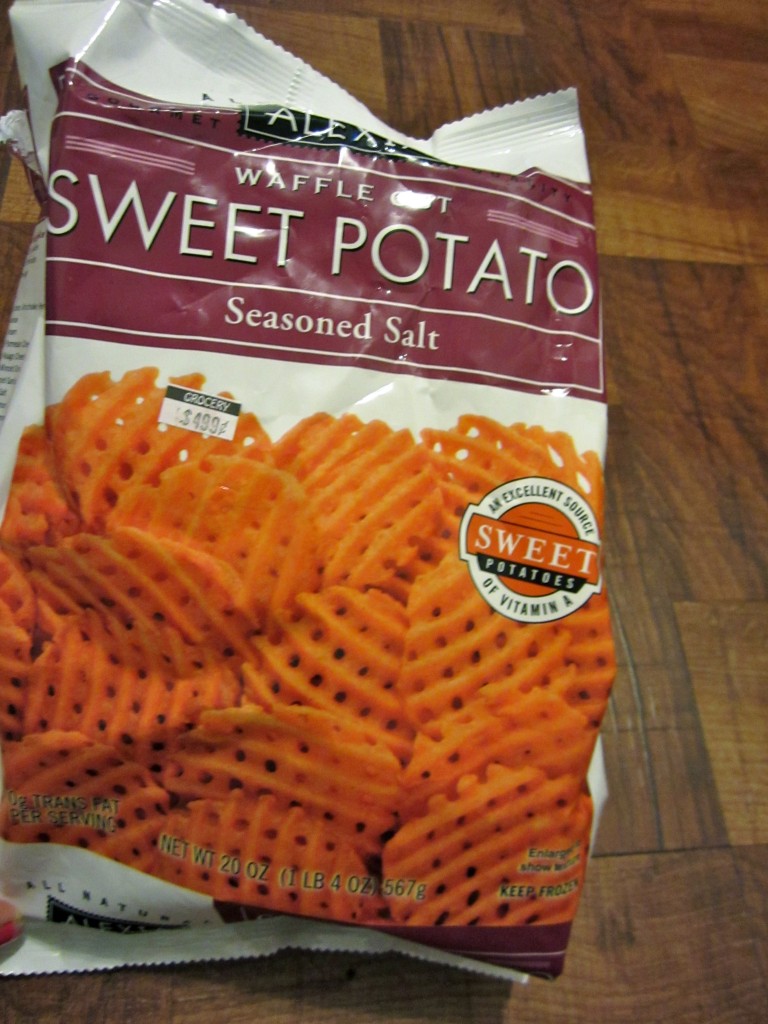 Yeah, yeah, I have no moneyz, but I still bought these boat shoes! (Actually I had a gift card). I love them. I needed them. Right? YAY shoes.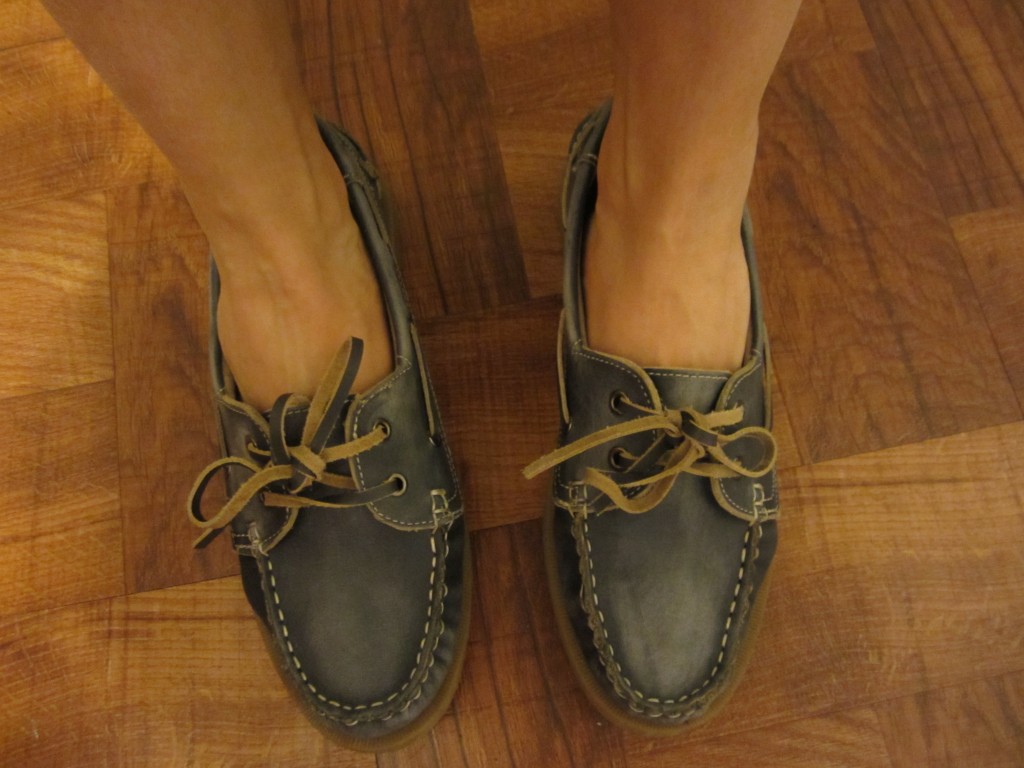 Does anyone else feel guilty every time they buy something for themselves? It's the worst. I have a really hard time deciding if it's okay for me to buy that latte or a new dress. Blah.
Also, if you need to get more sleep, what's the first thing you give up?