I'm backkkk. And my goodness, after a long weekend away, returning to work yesterday was not easy. Before heading to my bus to Philadelphia on Saturday morning, I knocked out a quick-ish 10-miler in Prospect Park. I averaged 7:59 pace for the run which isn't "easy pace" for me, but I also didn't have too push too hard, so that was a nice confidence booster. After a speedy shower, I walked to the subway and waited. And waited. And waited. After 25 minutes, a C train FINALLY came, but I knew I wasn't going to make the 10:45am bus. While I was waiting on the platform, I was really stressing out. I was frustrated with the MTA for slow weekend service, I berated myself for not leaving my apartment sooner, but then…once I got on the subway, I decided to just let it go. Even if I missed my bus, it wasn't the end of the world. The reason Leslie and I were going to Philadelphia was to have fun and I didn't want start off the weekend with negativity. We ended up taking the next bus at 11:15am and it all worked out.
Running has been meh, work has been stressing me out lately (I just hit the 4 year mark at my job and sometimes think "what am I doing with my life?!"), winter weather gets me down, and last week I had a serious case of PMS. Needless to say, I've been sort of negative.  This ladies weekend get-a-way couldn't have come at a better time.
We ate good food. We drank fancy cocktails, wine, and beer. We walked a lot. We spent time with Philly friends. We explored new neighborhoods. Sarah took a break from stirring up trouble (re: race medals) and joined us for drinks, dinner, and a slumber party on Sunday night. Oh, and it was cold. Really cold. That pretty much sums up Leslie and Megan's Philadelphia excursion.
On to the food! If you are more into my ramblings on running and marathon training, all these photos of sandwiches and fancy cocktails might bore you. If that's the case, feel free to come back later this week. I'll (hopefully) have a successful tempo run to report on.
But if you live in Philly (or ever want to visit), read on. We were girls on a mission and our culinary agenda was packed.
Saturday lunch at the wedge and fig: the Tamanend sandwich with creamy brie, house-roasted turkey breast, walnut mustard aioli, mango + arugula on brioche.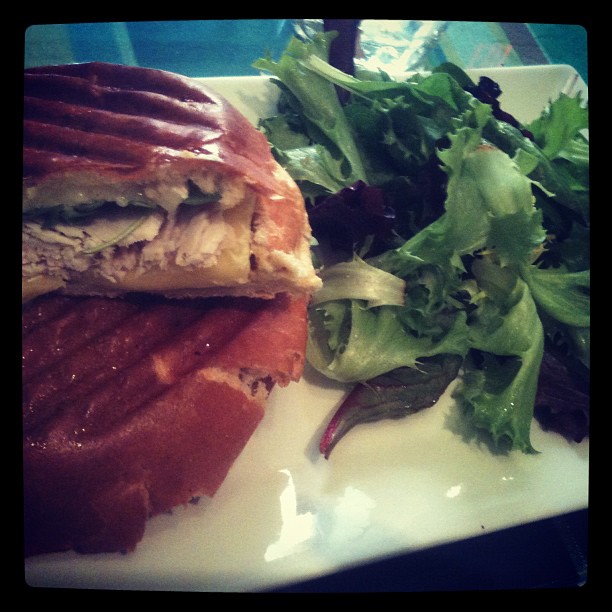 Cocktails at Franklin Mortgage & Investment Company: I don't remember what was in this cocktail, but it was Strong. Leslie and I spent so much time chillin' at the the bar of this speakeasy-type establishment that we had to run (yes, really) the 5 blocks to our dinner reservation.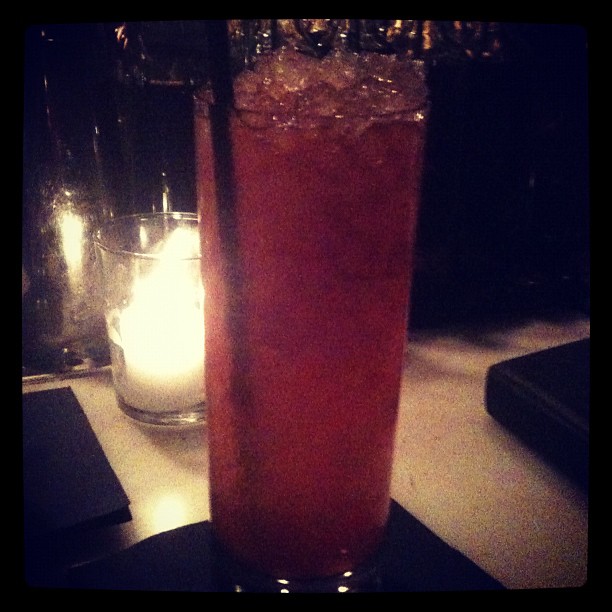 We had long-awaited dinner reservations at Barbuzzo, a Mediterranean restaurant that I've been wanting to go to for months!
Even though we were sufficiently drunk tipsy from our pre-dinner cocktails, we obviously had to order more wine. To try as many dishes as possible we split everything. How romantical!
We had the Market Vegetable board and Sardine Appetizer to begin. Fact: I had never tried sardines before and I enjoyed them!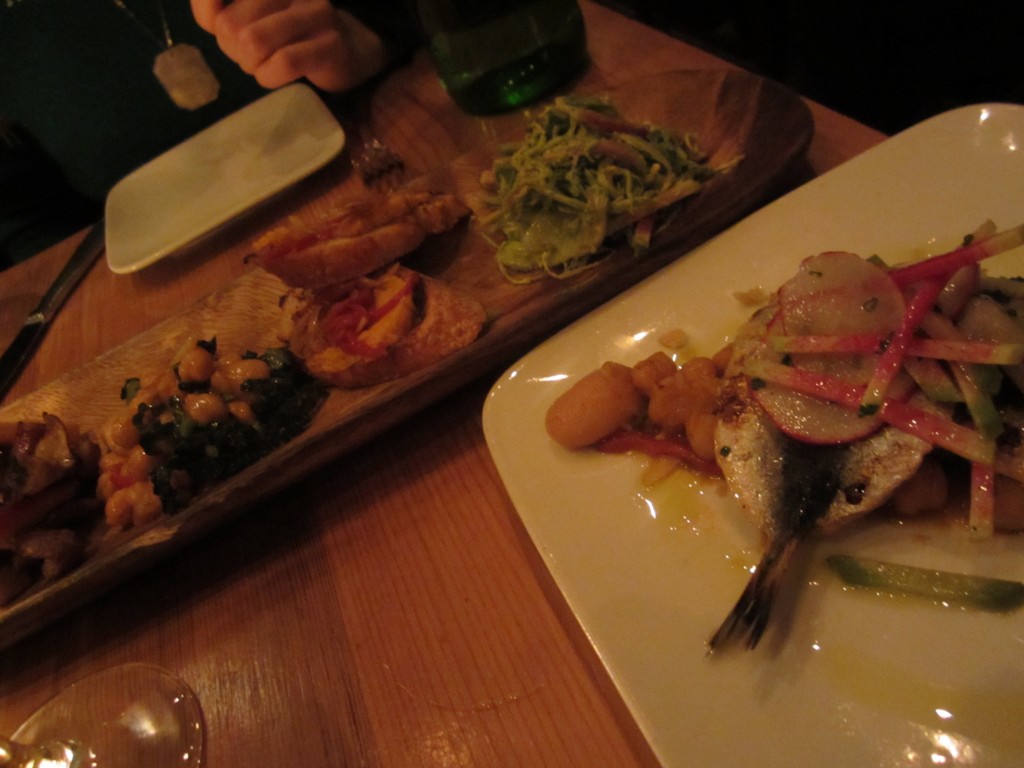 The Cinghiale (wild boar!) pizza was light on the boar, but tasty.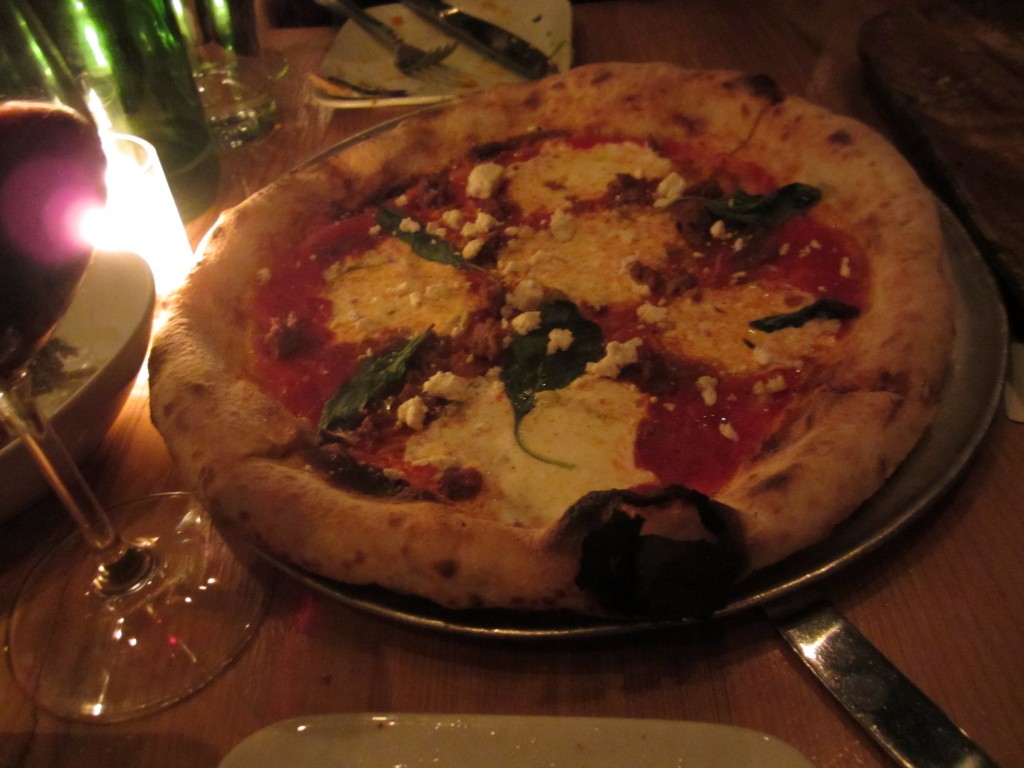 And the salted caramel budino for dessert. Whoa. Definitely one of the top 5 desserts I have eaten in my life. Do not leave this restaurant with out ordering one, trust me.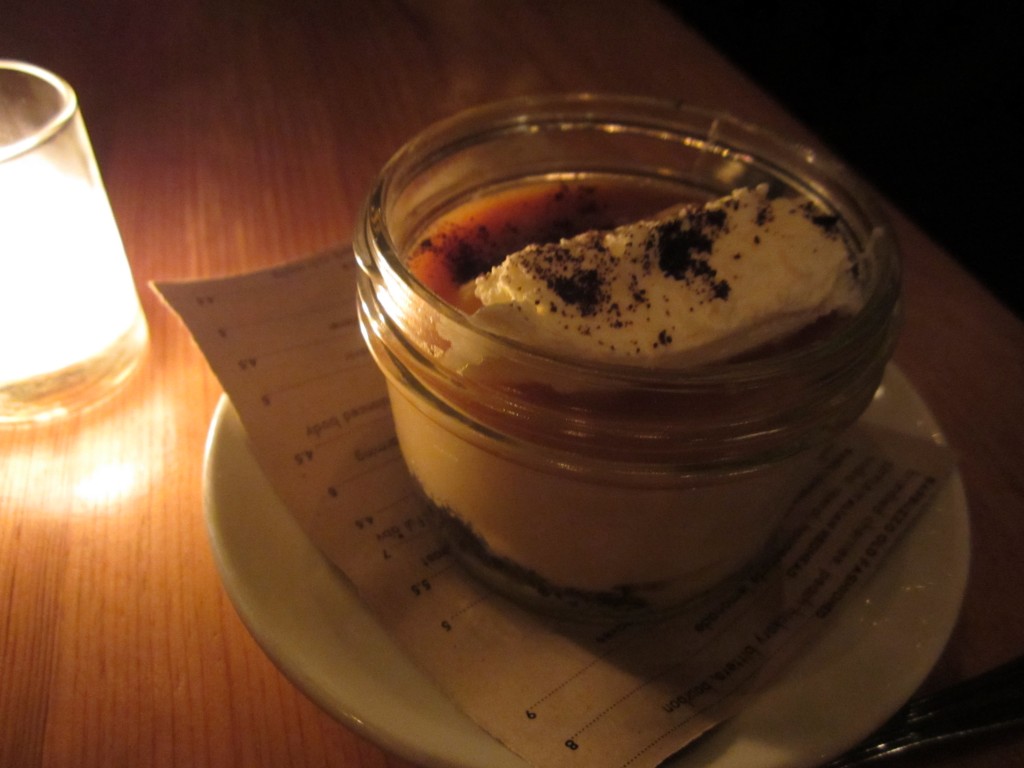 There was more wine and a long, cold walk home at 2 in the morning…. And an even colder 3-mile run on Sunday morning. I think it was 18 degrees, but Leslie was a trooper and we survived.
Reward: Boozy brunch with my friend Mark (you made the blog!) at Valanni.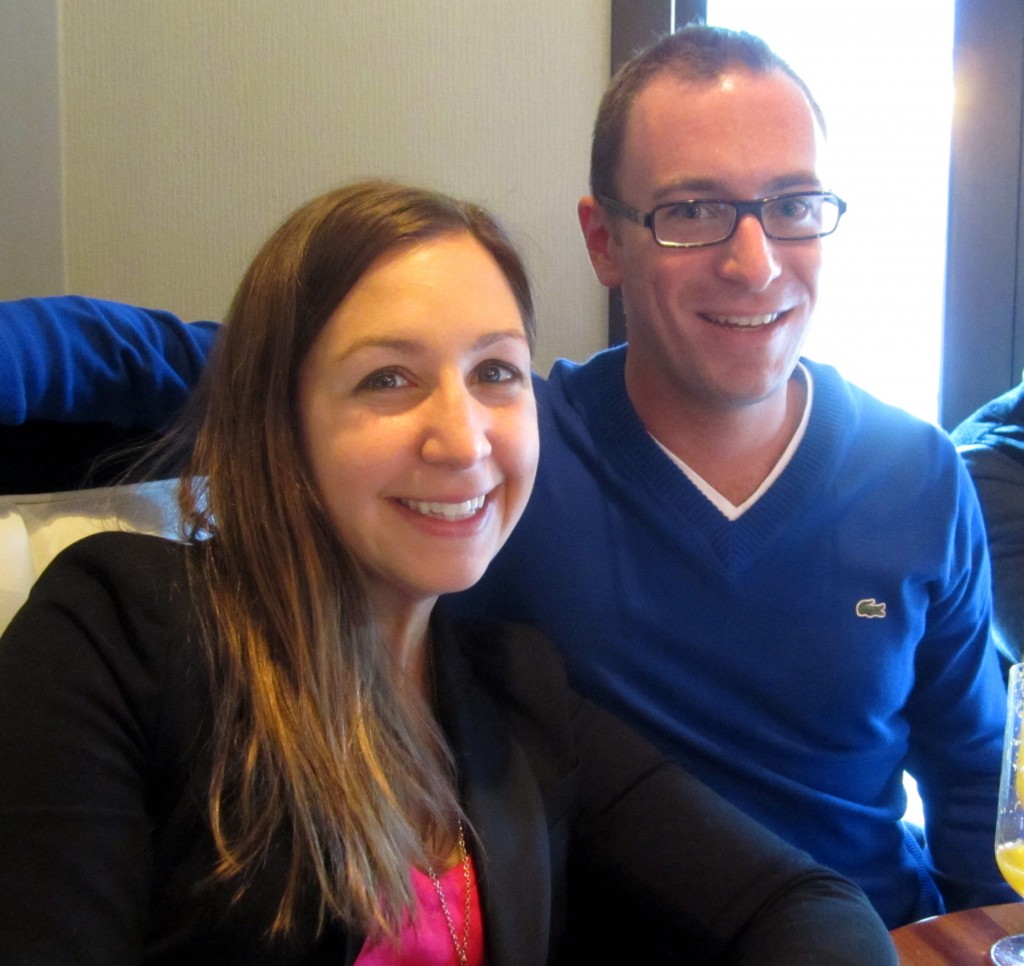 A fancy bloody mary served as hair of the dog: Old bay spiced rim, absolut pepper, house bloody mary mix, shrimp & vegetable skewer.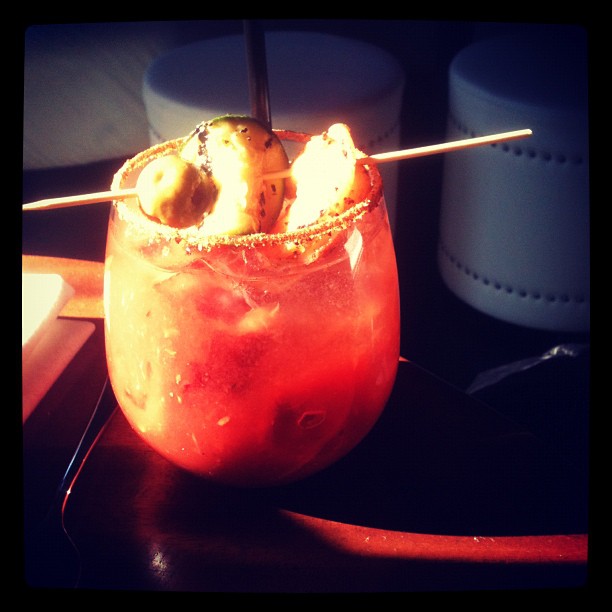 Poached eggs with lump crab, sauteed spinach, tomato, horseradish cream, roasted potatoes, and a toasted english muffin.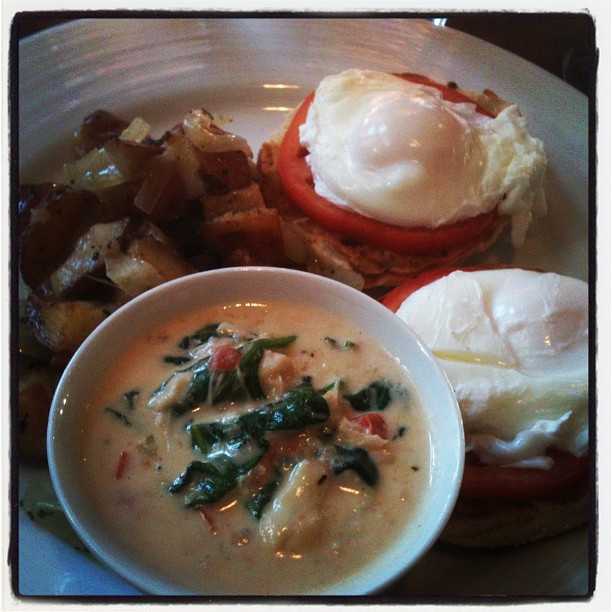 I needed a little pick me up around 4:30pm and a spicy mexican mocha from One Shot Coffee helped me to stay awake until our 8:30am dinner reservations.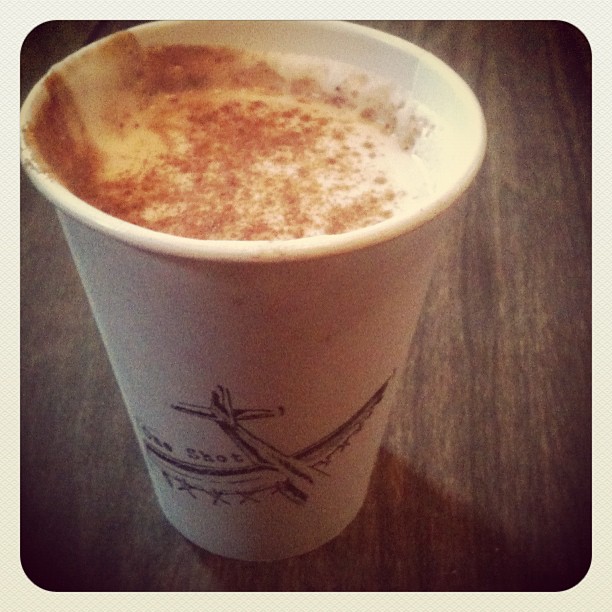 The remainder of Sunday night included a stop at a Philly Foodspotting Party organized by my friend Brian and a dinner at Zahav that while delicious, left us a bit hungry. I had been to Zahav for restaurant week back in 2010 and the food is good, but since the portions are small, you need to order A LOT of it.
Thank goodness we had a take-out container full of Philadelphia-themed cupcakes (pretzels, cheese steaks, and Twinkies Tasty Cakes) baked by Jackie!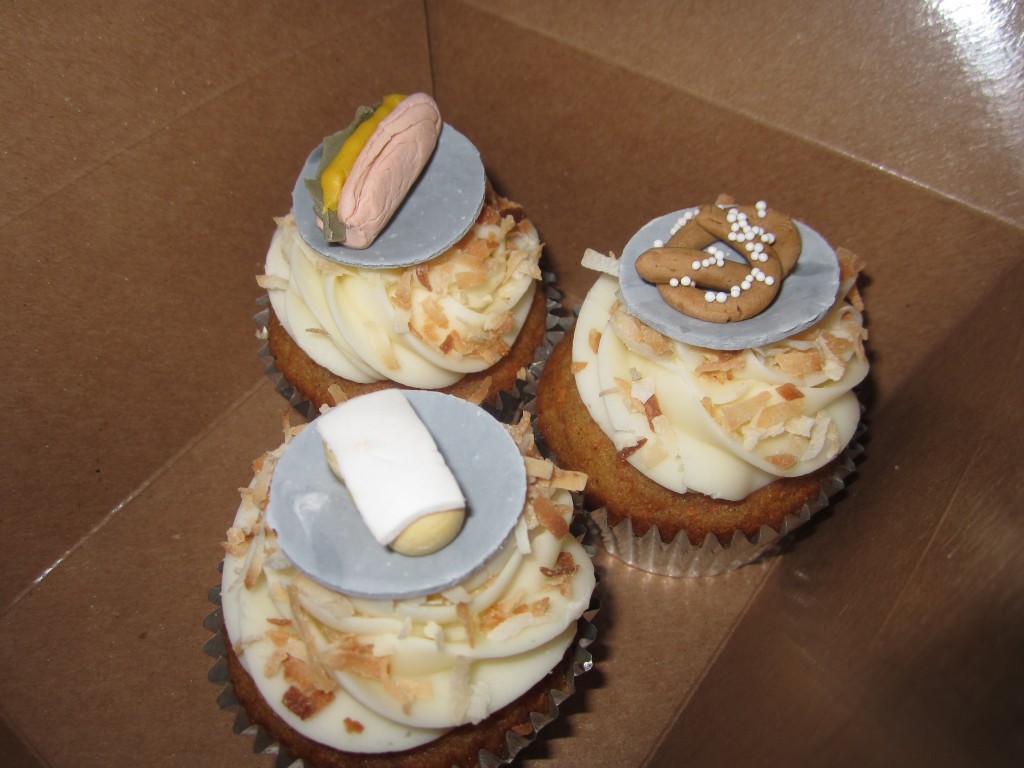 The night quickly evolved into wearing pajamas (or in Sarah's case a rainbow striped polo shirt) and eating cupcakes in bed while watching the Golden Globes. No complaints here.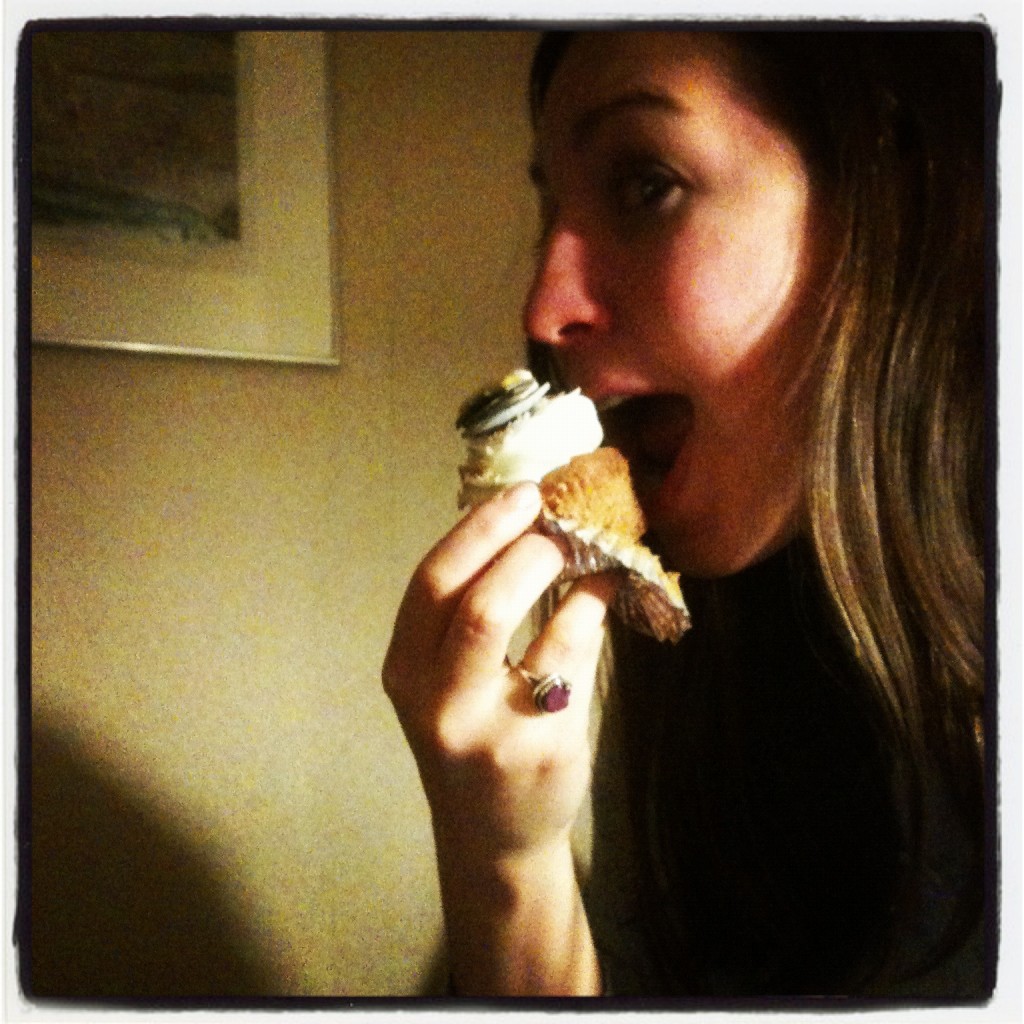 The next morning, Sarah headed back to the dirty Jerz and Leslie and I ventured up to Northern Liberties to have some brunch. Someone described NoLibs as the "Brooklyn of Philadelphia", I suppose because of it's industrial feel and hipster population. In any case, I <3 Brooklyn, so I felt right at home at the vegetarian friendly Green Eggs Cafe.
I love eggs and have no problem eating meat on occasion, but for some reason the tofu-veggie scramble and vegan sausage sounded good to me that morning. It was served with rosemary potatoes and hearty 12 grain bread. And many refills of coffee.
Monday morning brunch >>> Monday morning in the office
Thank you MLK Jr.!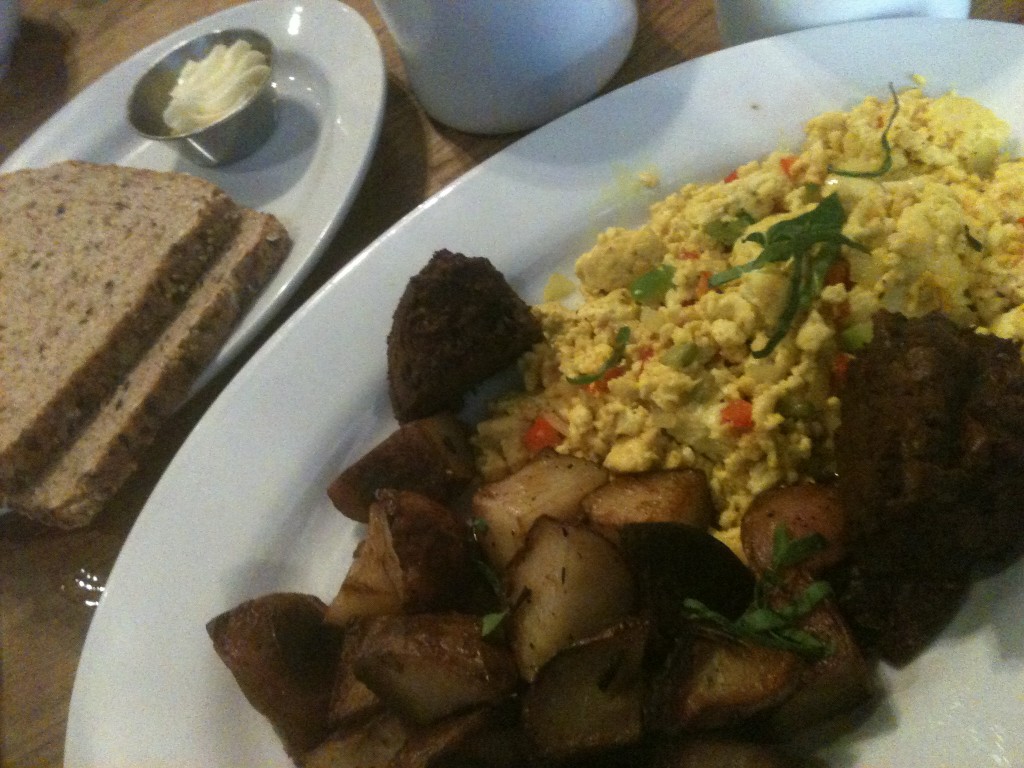 In the attempts to warm up, Leslie and I made one more stop before heading back to NYC. Hot chocolate from La Colombe Torrefaction – curiously unsweetened and beautifully presented.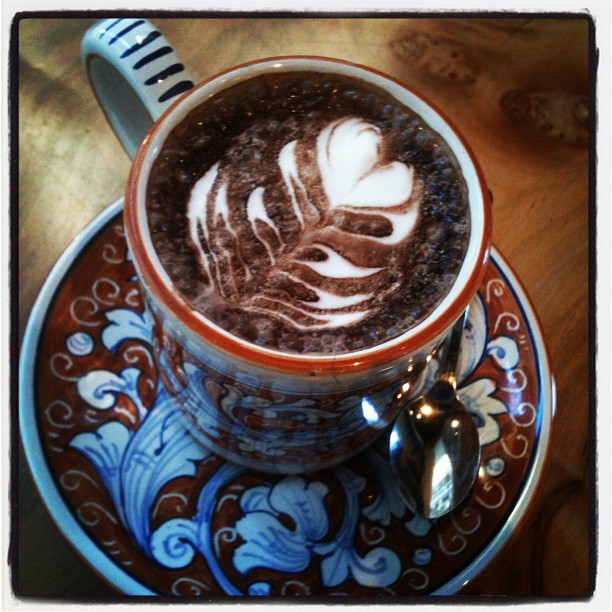 I know it's already Wednesday, but this week's mileage and workouts are still sort of tenuous. I worked late last night and ended up taking an unplanned rest day. Today will be a little higher in mileage than usual (12-13 mi range) because I'm doubling, and I have plans for a 6 mile tempo workout (+warmup/cooldown) with CPTC on Thursday. I need to make it a priority to get out of the office on time tomorrow evening – running hard with teammates is needed both physically and mentally. I also have a long run of 14 miles scheduled for this weekend which will be the longest continuous run I've done since November. Gulp.
Are you familiar with Philadelphia? What's your favorite thing to do there? Personally, I enjoy participating in races and then by-passing the  finish line. That's always fun.
Kidding. Eating cupcakes is so much better.