After my half-marathon disappointment, I decided that I needed a bit of redemption, so I signed up for a Jingle Bell Jog in Prospect Park. It was originally slotted to be a 4-miler, but some last minute course changes resulted in a 6k distance. I was (am?) in pretty good shape from Fall half-marathon training, so I decided to capitalize on that fitness and vie for a new PR, even in a weirdo distance like the 6k. Now, let me lay the groundwork for this race: 1) I don't like short races i.e. anything less than 15k. I think I'm just better suited for races that require aerobic strength and mental calculation vs. pure speed. With shorter races, there's not much time for thinking or strategy…you just GO. 2) I have not run a single workout in the 3 weeks since the Philly half, just easy miles. This is probably not the best way to run a fast 3.7 mile race. 3) Remember when I bragged about never getting sick? UGH. I've been congested and phlegmy (nice visual, eh? you're welcome) for the past 2 weeks.
So there you have it, I had plenty of half-assed excuses for why this wasn't going to be a good race.
But you know what? It actually wasn't so bad. This was by no means the race of my life, but it could have been worse. And I found the finish line, so that in itself is a victory. On Saturday morning, I dragged my congested self out of bed, drank some coffee, nibbled on some dried cherries, and headed to the starting line. I warmed up for about 3 miles because my philosophy is: the shorter the race, the longer the warm-up. I might not warm-up at all for a marathon, but I wanted my muscles to be ready for this shorter effort. The race itself was rather uneventful and was over before I knew it. I finished the 6k (3.7 mile) course in 24:57 which is about 6:42 pace. My miles were fairly consistent, although the second mile might have been a little slower (hill!) and the third mile was probably a little faster. The only other 6ks I've run have been on cross-country courses and my fastest time was a 25:19 (2005, Junior year of college), so I suppose you could consider this a 23 second PR, buttt it was on the roads and not grass/dirt, so I don't know if it counts. Anyway, I'm glad I didn't run slower than my cross-country PR because that would have sucked.
What did I learn from this race? Oh yes, that my "race pace" does not vary much, regardless of whether I'm running a 6k or a half-marathon. I also realized that I don't know what 5k, 6k, or 10k pace should feel like. I was sure that my first mile was going to be like 6:20, but in reality it was a 6:40. I suppose some dedicated track work would make me a faster 5k and 10k runner, but I like longer races better, so screw that.
The temperature was pleasantly mild for this time of year (sunny and 40 F), so I wore my singlet and shorts. Racing while practically naked always makes me run a little faster. Honestly though, I really wasn't cold at all. I generally think that people overdress for races. If you're working hard enough, you don't need 17 layers.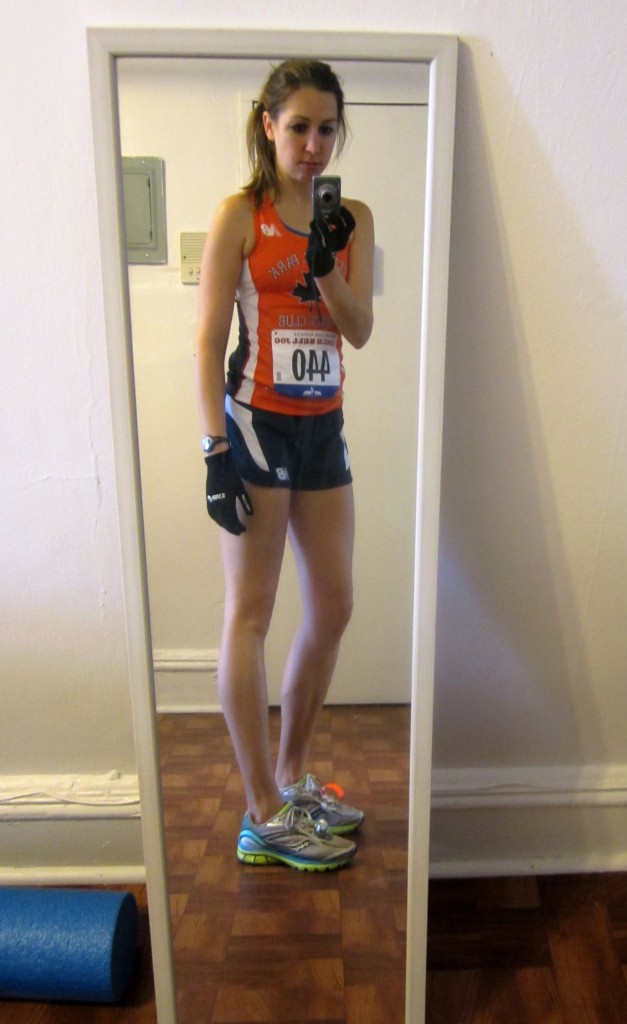 After the race, I covered up a bit and ran some cool-down miles with my friend Sari. My rave review of the Gregory dipsea backpack convinced her to buy it as well. Twins! I wore the backpack during my 3-mile warm-up and 4-mile cool-down and didn't feel it at all. It's amazing for run commuting. And no, Gregory isn't paying me to say this, but they should.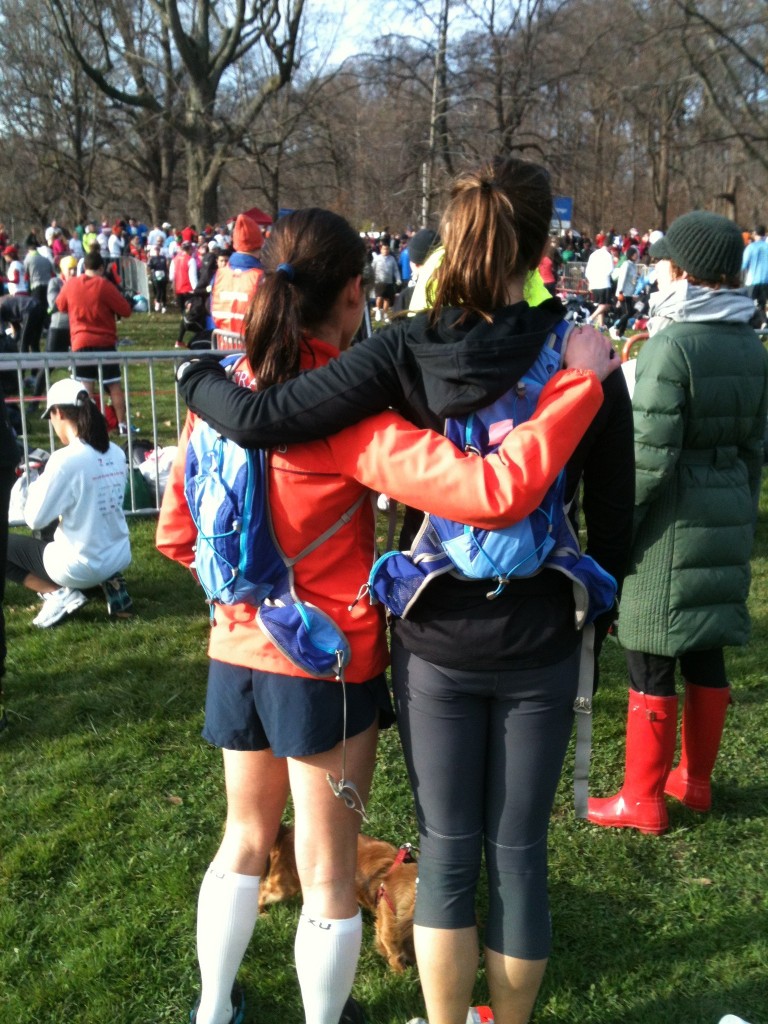 Judging from the festive costumes out on the course, I don't think that many people went balls to the wall in this race. I was the 201st finisher out of 5,774 runners and the 20th female out of 3,479.
I also finished in the top 10 in my age group which is very, very rare for me in NYRR races. The NYC running scene is competitive, yo.

Immediately after the race, I grabbed a small cup of hot chocolate and an apple and then embarked upon my 4-mile cool-down. Then I stopped at Dunkin' Donuts for even more hot chocolate. No, this is not the most natural, gourmet stuff in New York City, but I love it. I think last winter I drank it nearly every day…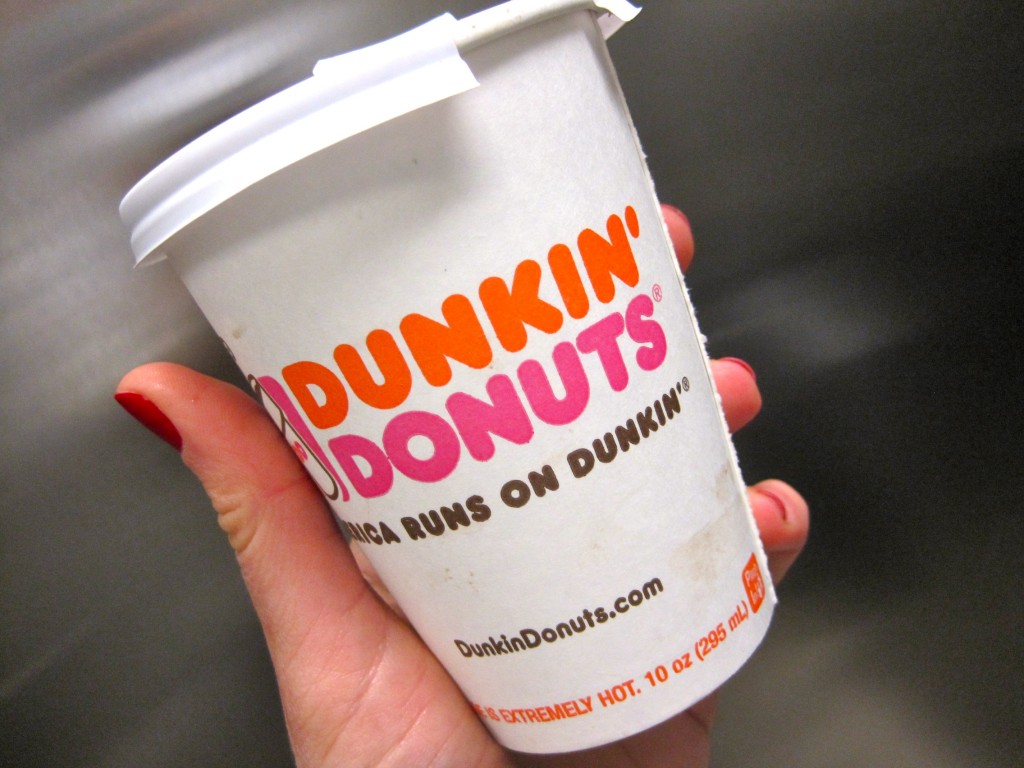 And then I went to Target and spent all of my money. How does that happen?!? When I heard the total, I immediately thought the cashier must be wrong, but no…I just bought a lot of things I probably don't need. But the tights! Oh the tights. Target has the best ones…and they're only $10, so when I inevitably get a hole in them, I don't feel so bad. I also managed to pick up a dress and a sweater…all in shades of grey and black. New York City, year 5. This is what happens to your wardrobe. Also, Fage yogurt was (is?) only $1. I couldn't pass that up.
The fact that I am posting my entire Target purchase on the internet is probably indicative that I could use some more social interaction.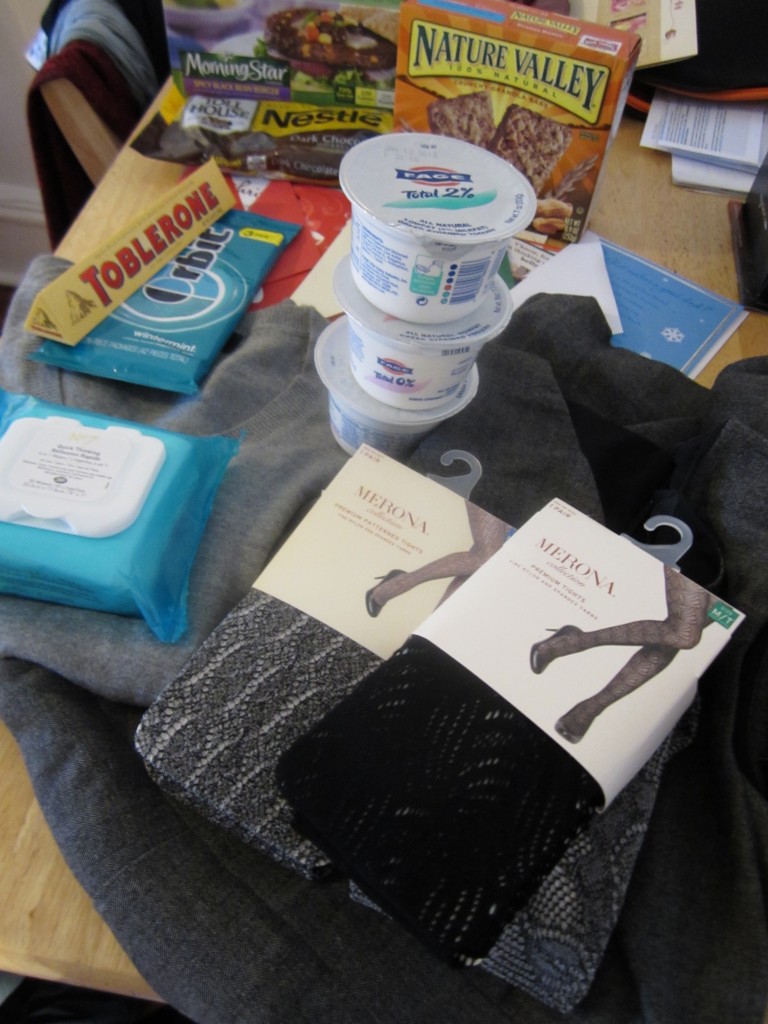 The whole race and shopping extravaganza took over 4 hours and I was ready for some lunch when I got home. As part of the Foodbuzz tastemakers program, I received a coupon for Green Giant steamers (aka frozen vegetables) and since I've been eating so much Christmas junk lately, the vegetables were a nice change. Yeah, local and organic vegetables from the Farmer's Market are best, but that doesn't always happen. You know what sucks? Spending half your paycheck on organic arugula and beets only to have a busy week and have them decompose in your crisper bin. Frozen fruits and veggies can sometimes have more nutrients in them since they're frozen at their peak and don't have time to lose freshness. Listen up lazy (and busy) girls – frozen produce is your friend!! I would like to say that about ice cream as well, but it's probably not true.
Anyway, my veggie medley in light basil butter sauce was pretty good and I'd buy it again. I ate the whole bag (lolz 3 servings, more like 1) and topped it with some smoked mozzarella.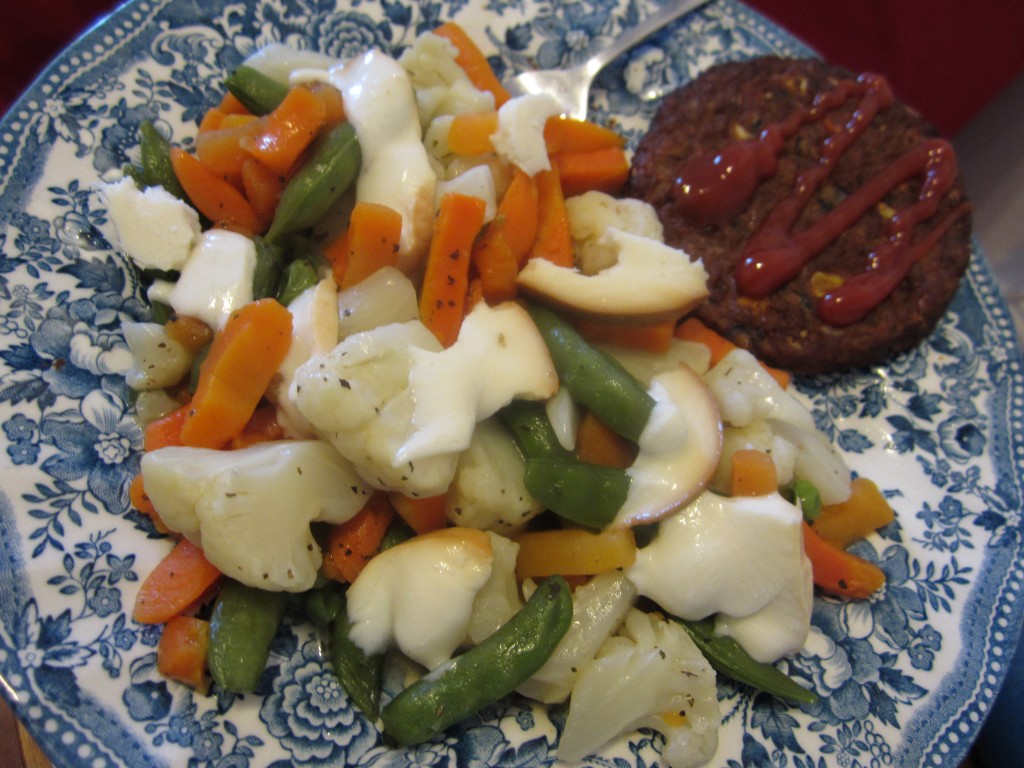 The rest of my day involved eating, napping, more eating, and baking approximately 4 dozen cookies. I spent my Saturday night in sweatpants and went to bed before 11pm. It was awesome (no, I'm not being sarcastic – it really was awesome). There's always a bit of pressure to "be social! go out! do something awesome on a weekend night!" and I felt a little guilty for being such a homebody, but in the end, I did exactly what I needed (and wanted) to do this weekend. And my cold seems to be on its way out, so huzzah for (occasionally) making good decisions.
If you have an entire weekend day to yourself (no social or work obligations), how do you spend it?