First up, the winner of the Chobani give-away is Margaret from Have a Good Run:

Congrats Margaret! Email me you shipping info at Runnerskitchen [at] gmail [dot] com
I hope you all had lovely holidays (Christmas, Hannukah, Festivus, Kwanzaa…whatever you celebrate)! I have been spending my time in Northeastern Pennsylvania catching up on sleep (sayonara eye twitch!) and eating my weight in delicious holiday treats. Before I left NYC on Christmas Eve, I baked a batch of Sea Salt and Nutella cookies based on Kelly's recipe. Girl, you've created a monster. I can't get enough of these!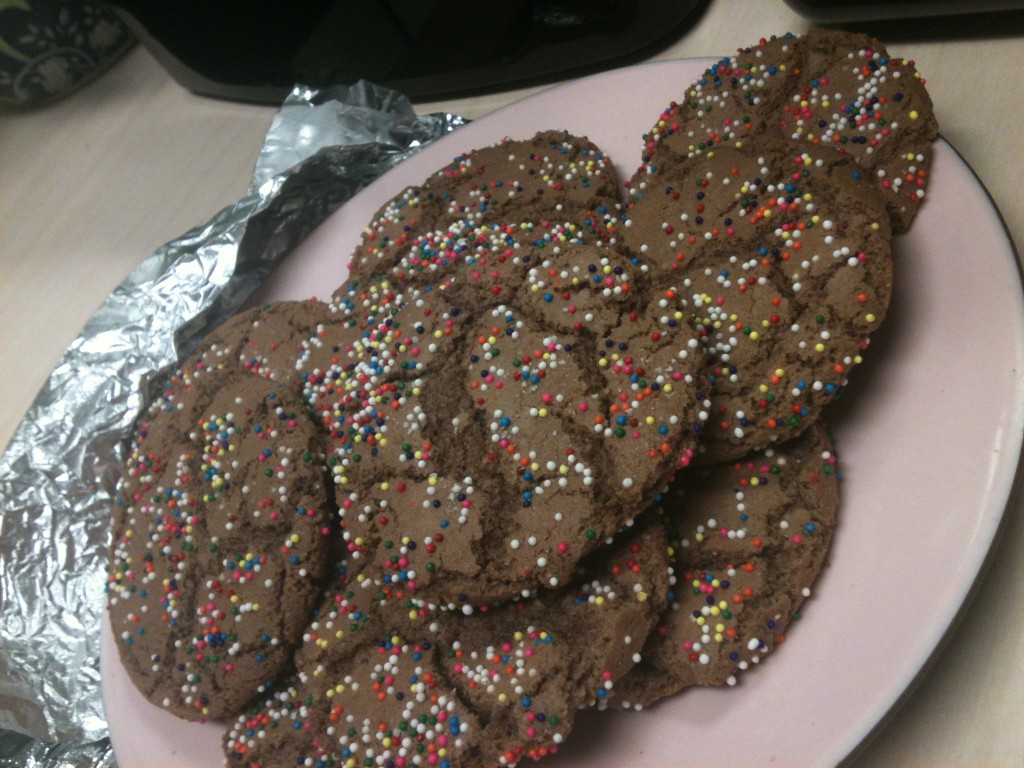 We usually have an Italian-themed Christmas Eve dinner and this year's main dish was baked ziti with mini meatballs (based on a Giada deLaurentis recipe).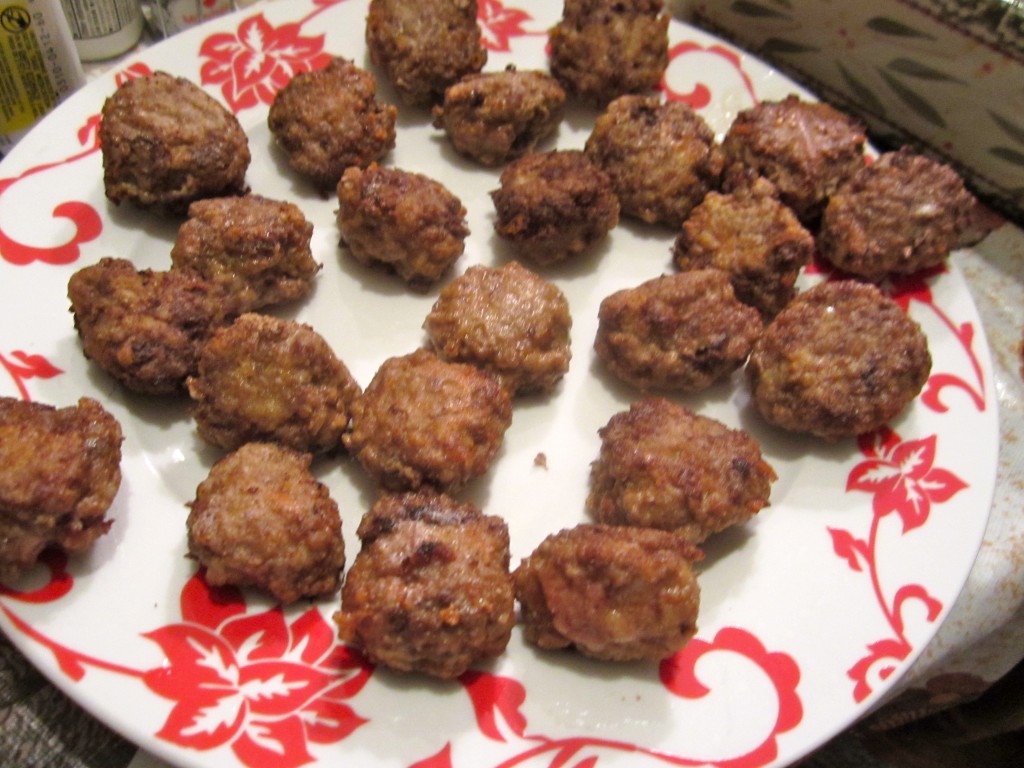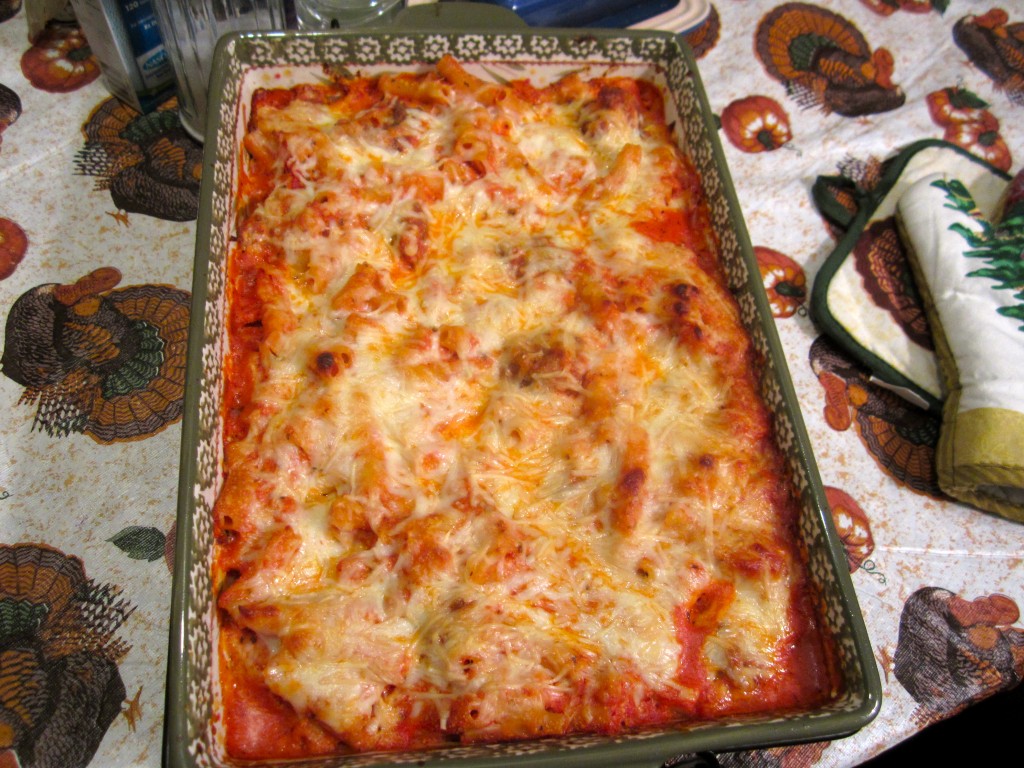 (Yes, that's still the Thanksgiving table cloth…we didn't switch it until Christmas morning).
Ingredients:
1/4 cup plain dried bread crumbs
2 large eggs, lightly beaten
2 tablespoons milk
3/4 cup grated Parmigiano-Reggiano cheese
Salt and freshly ground black pepper
1 pound ground beef (90% lean)
All-purpose flour, for dredging
1 pound ziti
1/4 cup canola oil
5 cups marinara sauce
3 cups part-skim ricotta
2 cups shredded part-skim mozzarella
1/2 cup grated Parmigiano-Reggiano cheese
Directions:
Preheat oven to 350 degrees F. In a large bowl, combine bread crumbs, eggs, milk, 1/2 cup of the Parmigiano cheese and mix well. Season with salt and pepper. Add beef and gently combine, being careful not to overwork the meat. Shape into small meatballs. Roll each meatball in flour to coat, shaking off excess.
Meanwhile, in a large pot, bring 6 quarts of salted water to a boil. Add pasta and cook until al dente, about 8 minutes. Drain pasta in a colander and set aside.
In a large skillet heat the oil over medium-high heat. When almost smoking, add meatballs in batches and without moving or turning the meat, allow it to brown for about 3 minutes. Turn meatballs and brown other side. Continue to cook until all sides are golden brown. Remove meatballs to a plate.
In a large bowl, combine the tomato sauce and ricotta and mix well. Add the cooked ziti and meatballs and toss gently. In a large greased baking dish, pour in pasta mixture. Sprinkle the mozzarella and remaining Parmigiano all over the top. Bake until top is golden brown and bubbly, about 30 to 40 minutes.
Usually I'm all about whole milk cheese, but on Christmas Eve, 2 hours before closing, the grocery store only had part-skim varieties left on the shelf. Luckily, this dish is so rich and full of cheese, that the we didn't even notice the difference.
Amongst the candies, pies, and brownies on the table, we also had some special Italian cookies from the Minooka Pastry Shop. Yumm. If you're ever near Scranton, you should check this place out. Grandma is a big fan of the mini cheesecakes and eclairs.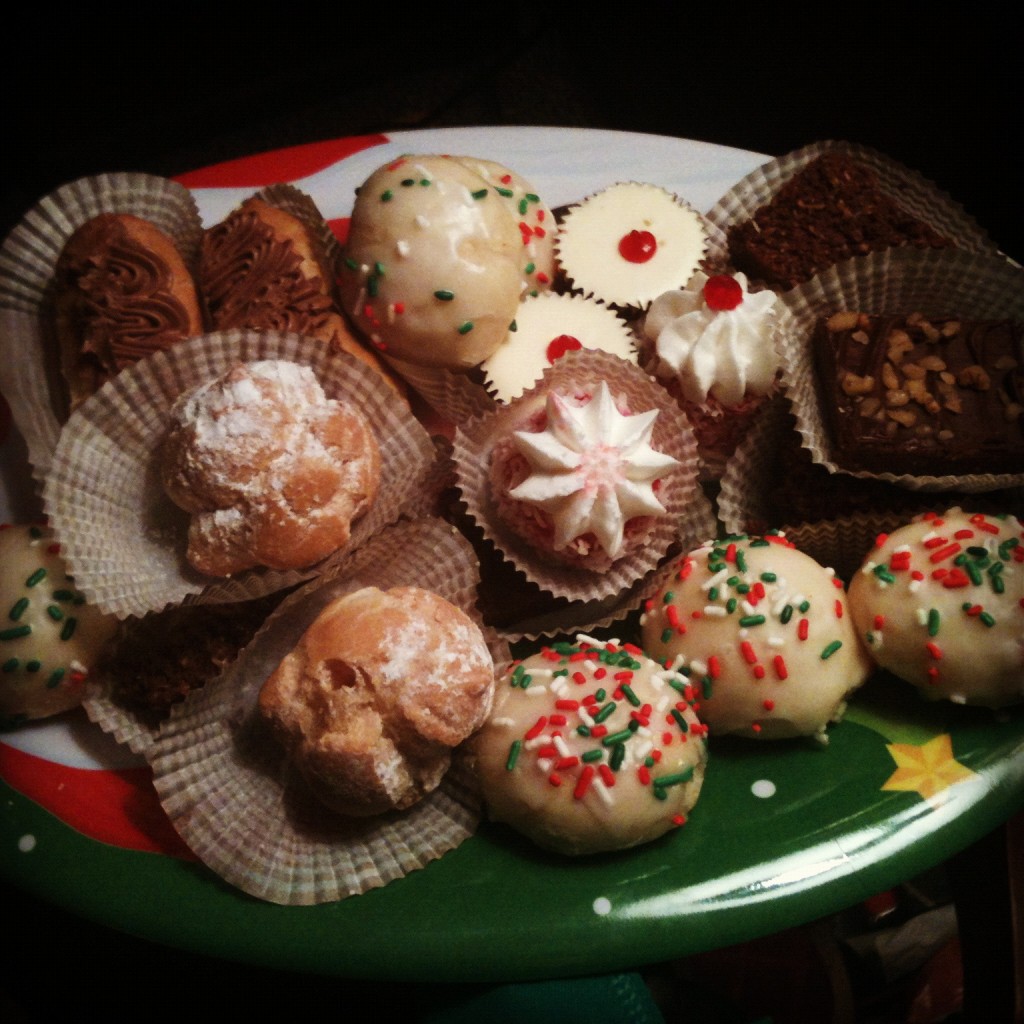 Christmas day included all of the usual suspects: gift opening, cinnamon rolls for breakfast, and a Ham for dinner.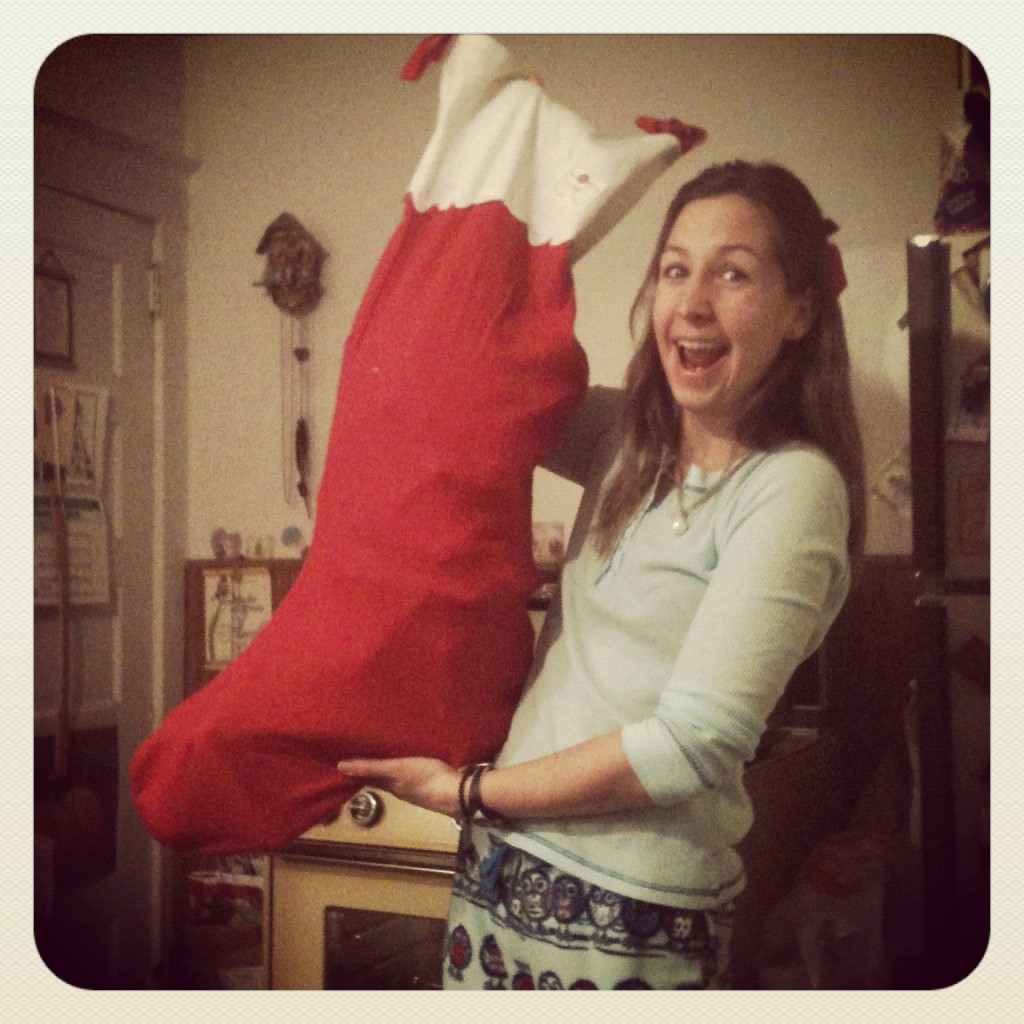 I'm just a few years away from 30 and I still wear Christmas Eve pajamas and receive giant stockings from Mom. Totally normal.
How goes the running you ask? (Ok, no one is actually asking, but I'm going to tell you anyway).
Well, last week was not exactly the most stellar in terms of mileage, but I'm trying to get my crazy self to remember that this is my time to chill. However, I suppose I should really start thinking about my training plan…the Boston Marathon is only 110 days away!
Here's how last week shook out:
Monday, December 19- 3 miles
Tuesday, December 20- 5 miles
Wednesday, December 21- 4 miles
Thursday, December 22- 7.5 miles
Friday, December 23- 4 miles
Saturday, December 24- 4 miles a.m., 2.5 miles p.m.
Sunday, December 25- 8 miles a.m.
Total: 38 miles
I had planned on running my virtual Home for the Holidays 10k on Christmas Day – not as a race, but as an "uptempo" run. However, my legs had other plans. Within the first mile, I knew that it would be a better plan to keep things relaxed. I've been running long enough to know when should suck it up and push through and when to chill out and just enjoy the run. I ended up running 8 sunny miles in about 1 hour and 7 minutes. No pressure, just a chill holiday run.
On Monday, my legs felt a little springier (is that a word?), so I headed out for an uptempo run, take 2. I finished the 10k in 46:58. I started off easy and then tried to speed up a little on each mile. It was cold outside, but by the end of the run, the crisp air felt refreshing.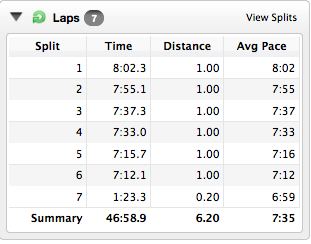 How is your holiday running going? I love that nearly every town has a Thanksgiving Turkey Trot, but wish Christmas races were a tradition as well!