The countdown begins – 6 days until the Philly half! I was calculating what kind of splits I want to run on Sunday and nearly had a panic attack when I realized how fast they need to be. The plan is to run the first 3 miles at a "relaxed" 7 minute pace and then after the 5k, start bringing the pace down to 6:55/6:50. To run sub-1:30, I need to average about 6:52 per mile, so by starting off at 7:00 pace, I'm counting on the fact that I'll be able to negative split…by a lot. Fortunately, that's usually my jam when it comes to longer races. Let's hope the plan works out on Sunday! Will I be able to accomplish my goal? I honestly don't know, but as my friend Kate (and Yoda) reminds me – "Do or do not. There is no try." For once, I'm not going to hem and haw about my goals – I want to run 1:29:xx and if I don't do it, I will be disappointed. Will it be the end of the world? No, of course not. Life will go on, I'll live to run another day. But I'm going to give it everything I've got on race morning. Balls to the wall, sub-1:30 or bust. And damn, I'm nervous.
I scaled back on training last week and here's how things shook out:
Monday, November 7 – 9 miles a.m.
Tuesday, November 8 – REST DAY, it was awesome.
Wednesday, November 9 –  10 miles a.m.
Thursday, November 10 – 7.25 miles a.m., 7.25 miles p.m. including a 4 mile tempo workout
Friday, November 11 – 4.5 miles a.m.
Saturday, November 12 – 10 miles a.m. (still felt pretty beat up from the workout!)
Sunday, November 13 – 4 miles a.m.
Total: 52 miles
The plan for this week is to run about 30 miles between now and Saturday, with at least one rest day. I don't have any workouts planned, but I might run 2 miles at half-marathon pace at some point to keep my legs fresh. I'm also focusing on quality sleep this week and cutting down on junk food/alcohol consumption. However…my pre-race prep did not stop me from going on a wine tasting tour of Long Island yesterday. I bought bus tour tickets to celebrate my younger sister's birthday and we lucked out with the weather – sunny and 65 degrees in November is awesome! The tour company picked us up in Manhattan around 9:30am and we headed out to our first winery – Pindar vineyards. I don't know a ton about wine, but it was fun to spend the day with my sister, drinking wine, and eating cheese.
We tried 5 different types of wine at Pindar. I liked the "winter white" blend and Rachel was a fan of Pindar's 2010 Reisling. Out of all the wines we tasted, these were the only ones we really loved.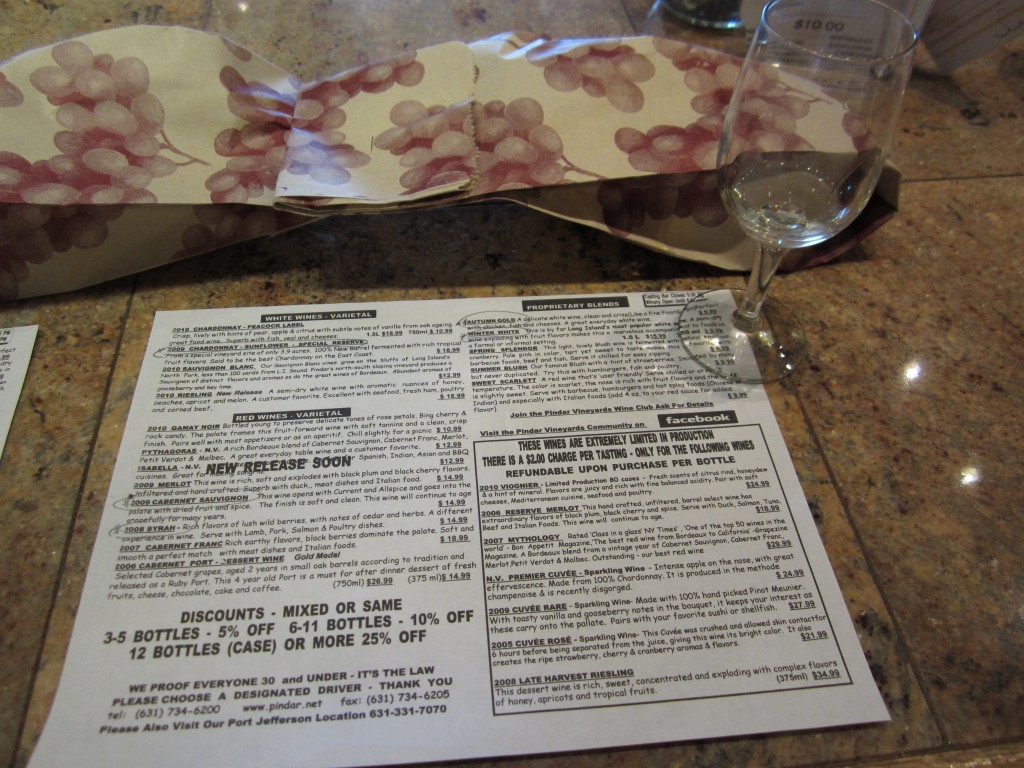 Happy Birthday Rachel! Wine has antioxidants, so it's a totally acceptable thing to drink at 11:30am on a Sunday…right?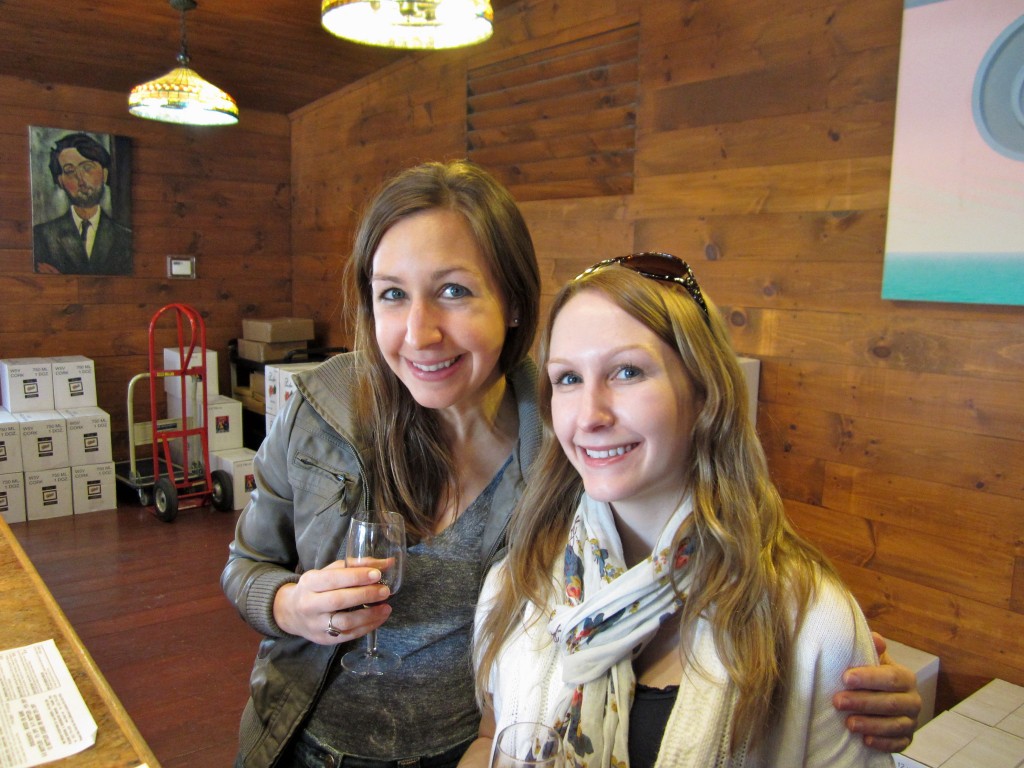 Our next stop was Baiting Hollow Farm and Vineyards – small, family-run, and in additon to producing wine, they rescue horses. That's pretty cool. Rachel and I split the Merlot meatballs and BBQ chicken sliders for lunch. I definitely want to try making mini Merlot meatballs at home. I bet I could make them in a slow cooker to serve as a party appetizer.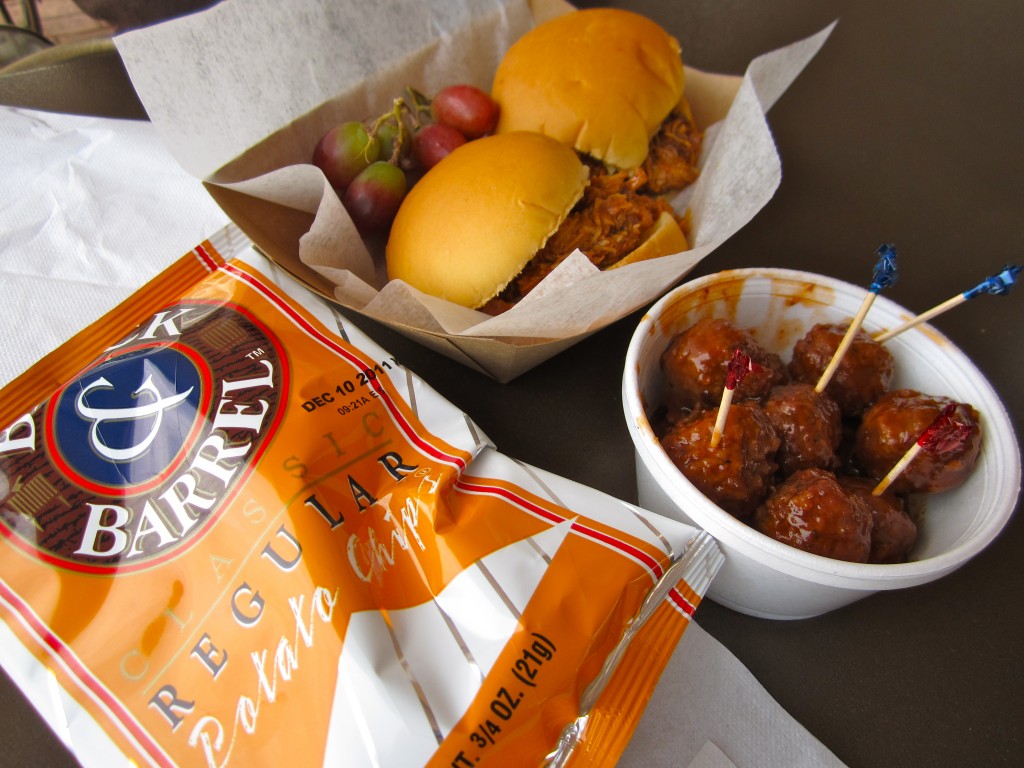 Horses that were saved from slaughter thanks to Baiting Hollow's rescue program –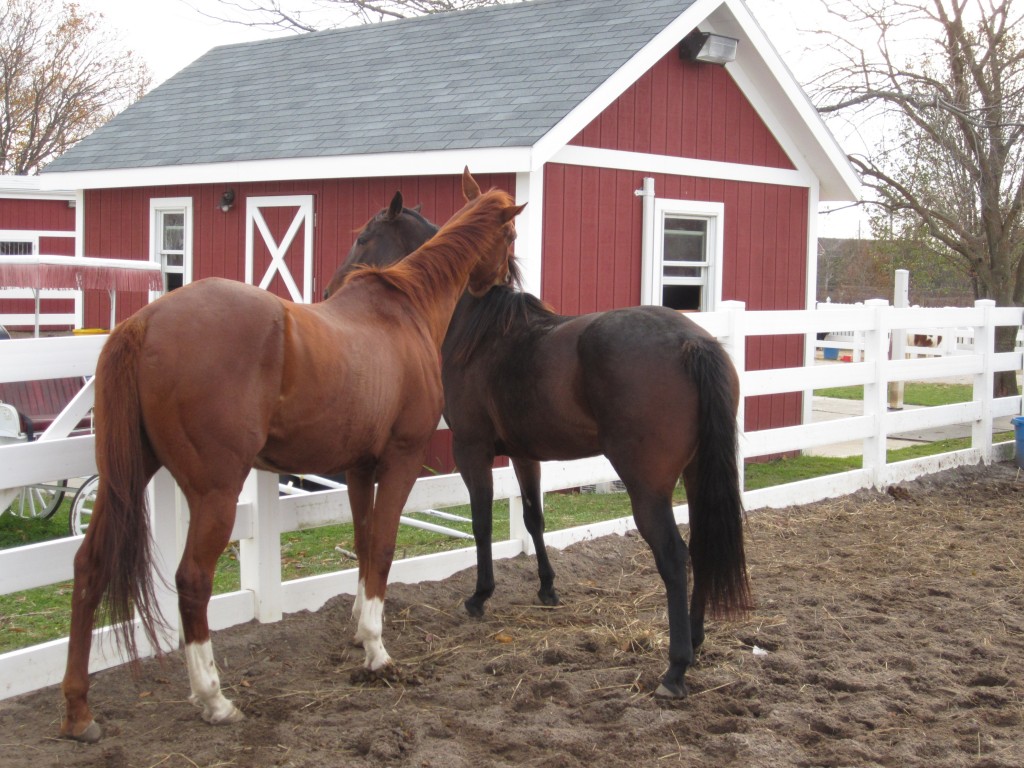 After some wine tastings at Baiting Hollow and a trip Long Island's only vodka distillery down the road, we spent the remainder of the afternoon sipping (more!) wine and sharing a cheese, hummus, grapes, pepperoni, and cracker basket. Overall, the Long Island wines didn't blow me away, but the sun was shining, I was feeling a little tipsy, and there was cheese to snack on. That's a pretty good afternoon if you ask me!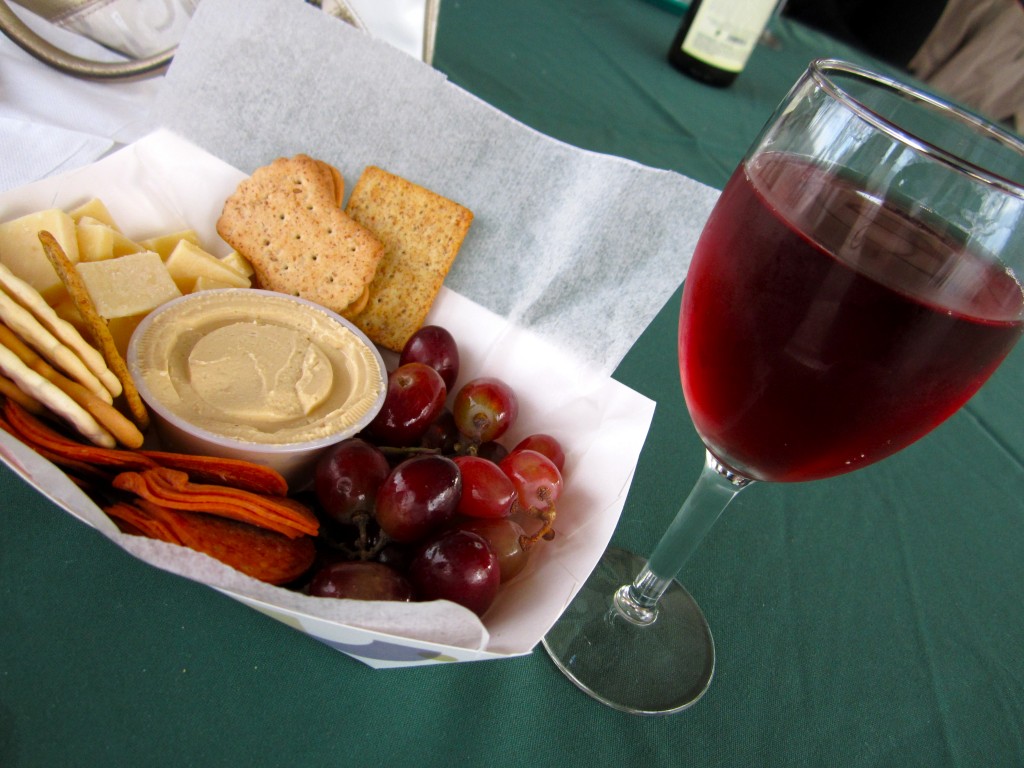 Have you ever been on a wine tasting tour? Favorite type of wine? The holidays are coming up and I anticipate a lot of vino consumption!
Anyone else running Philly this weekend? I'll be at the expo in the early afternoon on Saturday, so give me a shout if you'll be there!