Happy almost Thanksgiving! I really appreciated all of your comments and support about last weekend's race. I was feeling pretty crappy on Sunday night, but as always, writing it all down for the blog was cathartic. After one day of work (Monday), I headed down to the South to spend Thanksgiving week with my Dad. I'm not going to tell you exactly where because hey, some of you might be stalkers, but I will tell you that there are many roadside crosses and confederate flags. There is also a lot of delicious food. If my step mom is going to feed me homemade cornbread and chicken salad and chocolate cake, well I just can't refuse!
Speaking of holiday food, I made some pumpkin chocolate chip scones the other day. They would make a perfect Thanksgiving Day breakfast…
I've had so-so results with baking scones in the past, but these are A+. Make them and then eat 'em warm with butter. Yum.
Pumpkin chocolate chip scones (based on a King Arthur Flour recipe)
Ingredients:
2 3/4 cups whole wheat pastry flour
1/3 cup sugar
1 tablespoon baking powder
3/4 teaspoon salt
3/4 teaspoon ground cinnamon
dash ground ginger
dash ground nutmeg
1/2 cup cold butter
1/2 cup chocolate chips
2/3 cup canned pumpkin
2 large eggs
coarse white sparkling sugar, for topping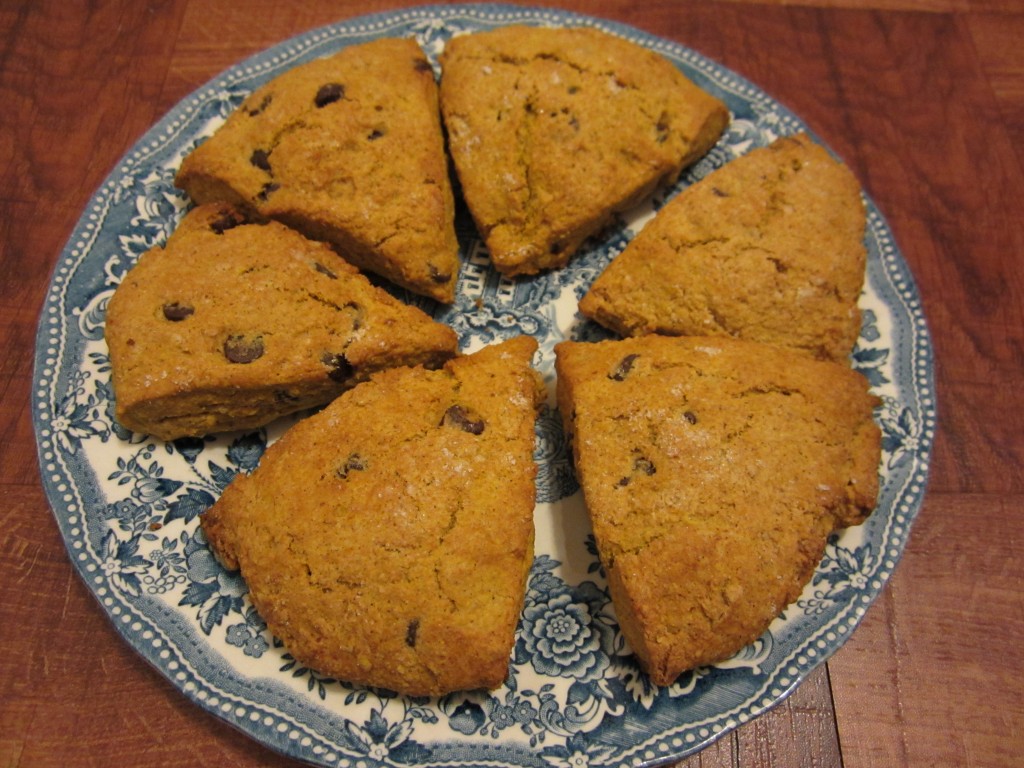 Check out the original recipe on the KAF website for dough prep and baking directions – they describe it better than I can!
I'm sure there will be 800 other blog posts with the same theme this week, but I think it's important for me to take a breather every once in awhile and take stock of all that I have to be thankful for. Since the race debacle on Sunday, I've really tried to take a step back and focus on what I do have rather than what I don't. So here we go…
1) I am thankful for my family. For cheering me on in all sorts of ways, supporting my decisions, and simply giving their love. No one's family is perfect (no one's!), but I am very very grateful for never feeling pressure to be anyone other than my self.
"So, you want to be an art history major? Study Italian? Move to Harlem? Break up with your boyfriend? Spend all your money on running shoes? Have a second piece of cake?" "Go for it!", they said. Even if the decisions I made haven't always been the best ones, they've always been my own. And I'm so glad that my family has never second guessed my (adult) decisions or pushed me to do things I didn't want to do.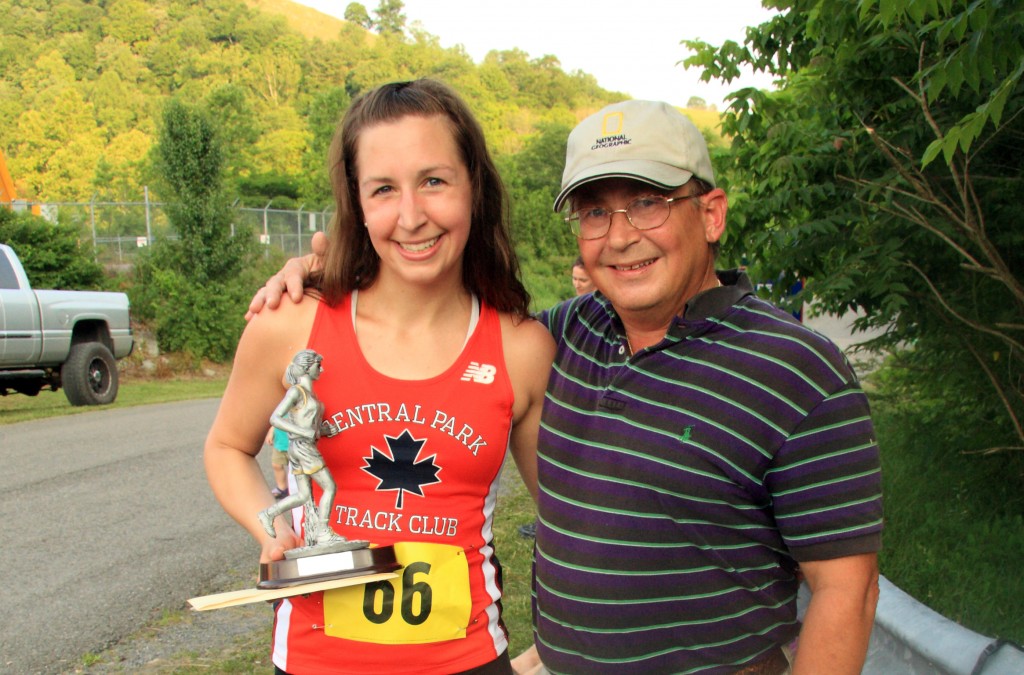 2) I am thankful for a healthy body. I don't always take the best care of it (I'm looking at you late nights at the bar and cupcakes for dinner…), but it allows me to run pretty fast when I ask it to, schlep up and down subway steps, and carry groceries to my 4th floor walk-up. Also, I haven't even had so much as a cold since last winter. (Although now I've surely jinxed myself!)
3) I am thankful for my new neighborhood and apartment. I'm happier here than I've been in any of my previous 4 years in New York City. Brooklyn FTW. Now, if only all of my friends could move within a 1/2 mile radius…
4) I am thankful for my running buddies. I would only run half as many miles without them. They prevent me from hitting the snooze button, help me to shake off work day stress, push me to become faster, and listen to me talk for hours about tempo runs, goal marathon pace, and next year's races.
*Photo borrowed from Ali's blog!
5) I am thankful for my internet friends. Seriously. For a good year+ after I moved to New York, I had about 3 friends. And all of them were from college.  I felt isolated and lonely and wasn't even sure I wanted to be living in New York. But then…I started the blog. And joined twitter. And from there, I've made dozens of local (and not so local) friends that I'm so grateful for. Sure, we "met on the internet", but as Leslie so wisely said – if people can meet their husbands and wives online, well, we can meet our friends there.
Yup, met most of these girls through the internetz.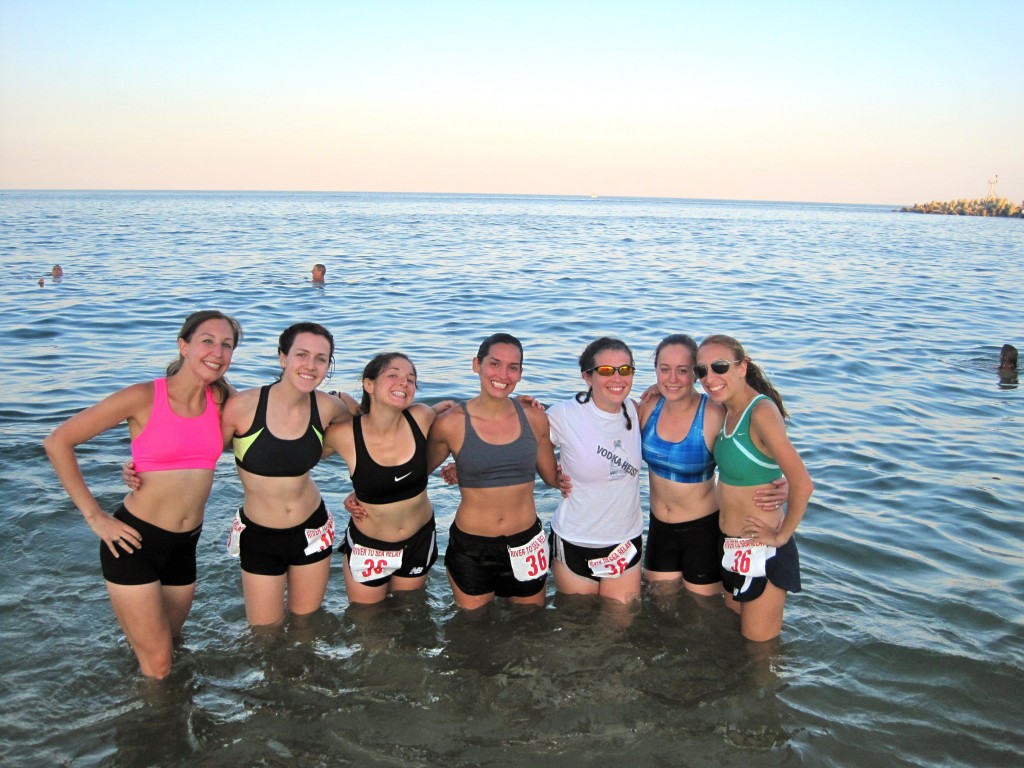 And these ones too…
6) I am thankful for this ground-breaking lady runner. As a woman, I can run 3ks on the track, 5ks on the road, or ultras on trails without anyone blinking an eye, but it wasn't always that way.
I cannot even imagine what this must have been like…
"I ran an indoor track meet in Boston in 1962. At the meet, one of the top women's AAU officials came up to me. She said to me, 'You shouldn't run distance races. See Sally down there? She used to be so pretty." – Julia Chase Brand
7) On a less serious note, I am also thankful for whole milk cappuccinos and french press coffee, good beer (or just some cold PBR), crisp and salty french fries, watching the sunrise while I run, giant salads from Chopt and Just Salad, ice cream from Ample Hills Creamery, g-chat conversations that help pass the work day, books (especially if they're free from the library!), black eyeliner, pedicures (even if my runner's feet are gross), and my new Frye boots. Totally worth every penny that I spent on them.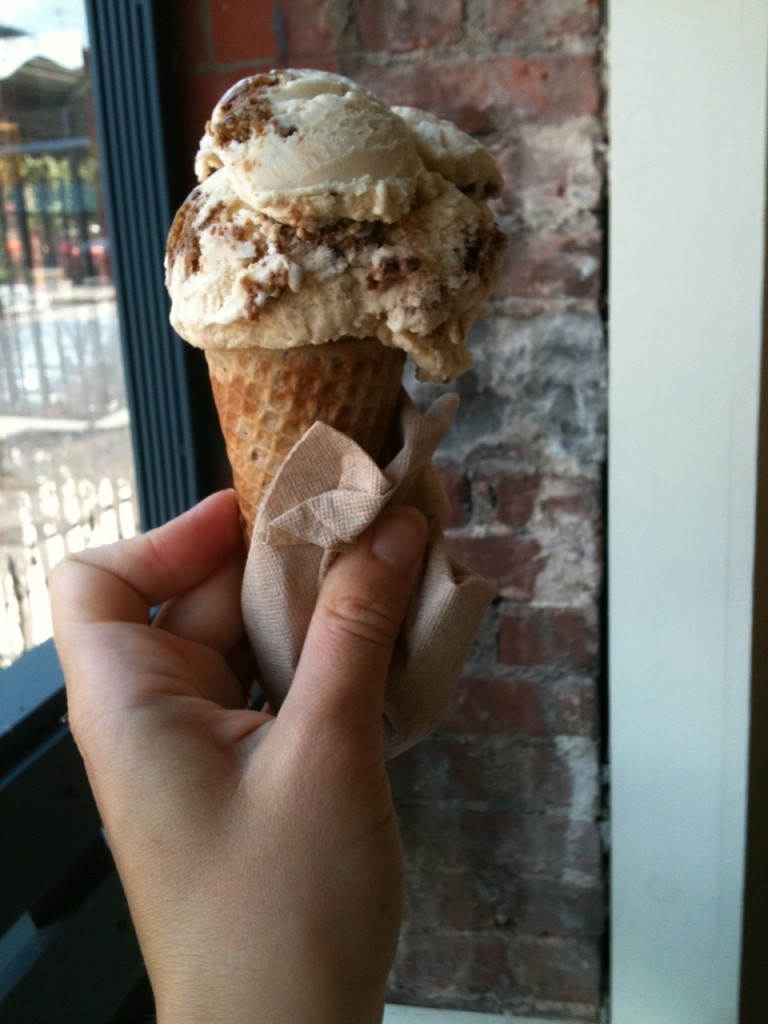 So tell me, what are you thankful for this year?