Yesterday ended up being an unplanned rest day, but sometimes that's exactly what I need. I woke up early enough for some miles, but the desire to drink coffee and answer emails in bed won out over running. I half-considered running during lunch or after work, but never felt excited enough about it to follow through. I wasn't tired, my legs felt fine, but plain and simple – I needed a mental break from running. And that is one of the main reasons why I don't like to plan rest days. I let them happen when it feels right and that usually averages out to a day off every 10 days – 2 weeks or so. Some people need more rest days than that, but for me, this system works.
When I'm training for a race, I don't cross-train. If you love a certain activity (like spinning or swimming) or are injured, then by all means you should do what works.  However, my philosophy is that if I want to be a better, faster, more efficient runner, I need to run. I don't want to waste my time (or energy!) on activities that won't directly benefit me on race day. Sure, I could probably work a little harder on core strength and the like, but if I only have 60-90 minutes each day to train, I need to be efficient about what I do. That means using my time primarily for tempos, long runs, and recovery miles. Anyway, that's just a long winded way of me explaining why I don't cross-train and why my rest days are 100% rest. No yoga, spinning, or elliptical if I'm taking the day off from running. If I'm going to rest my muscles, bones, and brain, I'm going to rest them completely.
The best part about days off? I feel refreshed and motivated to get back out there the next day. I might have sweared a few times when my alarm went off at 5:30am this morning, but I still felt pretty good about hitting the road for some a.m. miles.
In other news, I found myself with a block of cream cheese and the desire to bake something late last weekend. I don't think I've ever purchased a weight watchers product in my life (full fat dairy usually >>> low fat dairy), but I agreed to sample some weight watchers brand cream cheese. I'll try anything once! Especially if it is given to me for free. And you know what? It was good! It had similar nutritional stats and taste as the other American neufchatel (aka reduced fat) cheese's I've tried. Anyway, I wasn't a huge fan of the label (for someone not trying to lose weight, having "weight watchers" product in the fridge is a little embarrassing), but did it work well in my recipe? Yes, yes it did. Would I use it again? Yup. I based my recipe on Taste of Home's pumpkin cheesecake bars, but made a few alterations along the way. I'm terrible about following baking directions, but thanks to my friends butter and brown sugar, things usually turn out okay.
Pumpkin Cheesecake Bars (serves 12)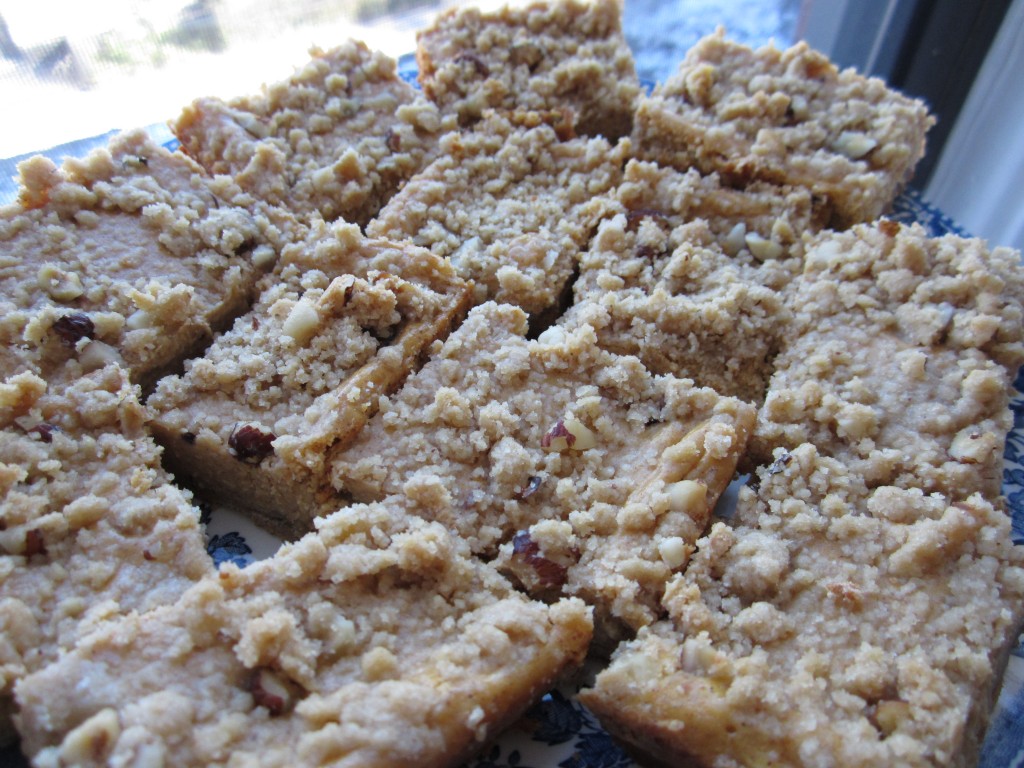 Ingredients:
1 cup whole wheat flour
1/3 cup packed brown sugar
5 tablespoons cold butter
1/3 cup chopped hazelnuts
8 ounces reduced fat cream cheese, softened
1/2 cup sugar
1 cup canned pumpkin
2 eggs
1 tsp vanilla extract

1 Tbs ground cinnamon
dash of salt and nutmeg
Directions:
In a large bowl, combine flour and brown sugar. Cut in butter with fingers (or two forks) until crumbly. Stir in hazelnuts; set aside 3/4 cup for topping.
Press remaining crumb mixture into a greased 8-in. square baking pan. Bake at 350° for 10-15 minutes or until edges are lightly browned. Cool on a wire rack.
In a large bowl, beat cream cheese and sugar until smooth. Beat in the pumpkin, eggs, vanilla, cinnamon, nutmeg,and salt. Pour over crust. Sprinkle with reserved crumb mixture.
Bake for 30-35 minutes or until golden brown. Cool completely and then cut into bars. Store in the refrigerator.
These were super easy to make and since they contain whole wheat flour and pumpkin, they are practically as healthy as salad. Or at least that is what I told myself after I finished the entire batch in 4 days…
I've also eaten the same delicious dinner two nights in a row and eventhough it's not fancy, I'm going to tell you about it. I toasted some whole bread and stacked it with turkey breast, melted pepperjack cheese, roasted red pepper, arugula, and red onion. Yum, you should make this. I also baked some steak fries in the oven and served them on the side with lots of ketchup. French fries were my favorite food when I was four and I'm pretty sure they still are.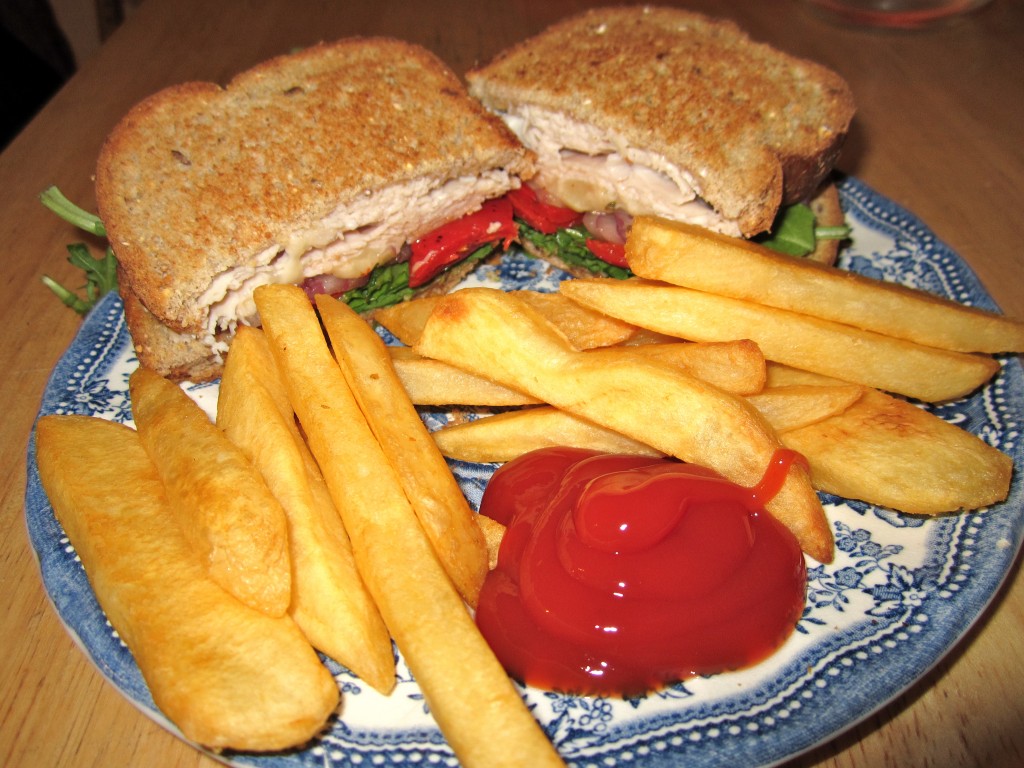 But beer is coming in as a close second…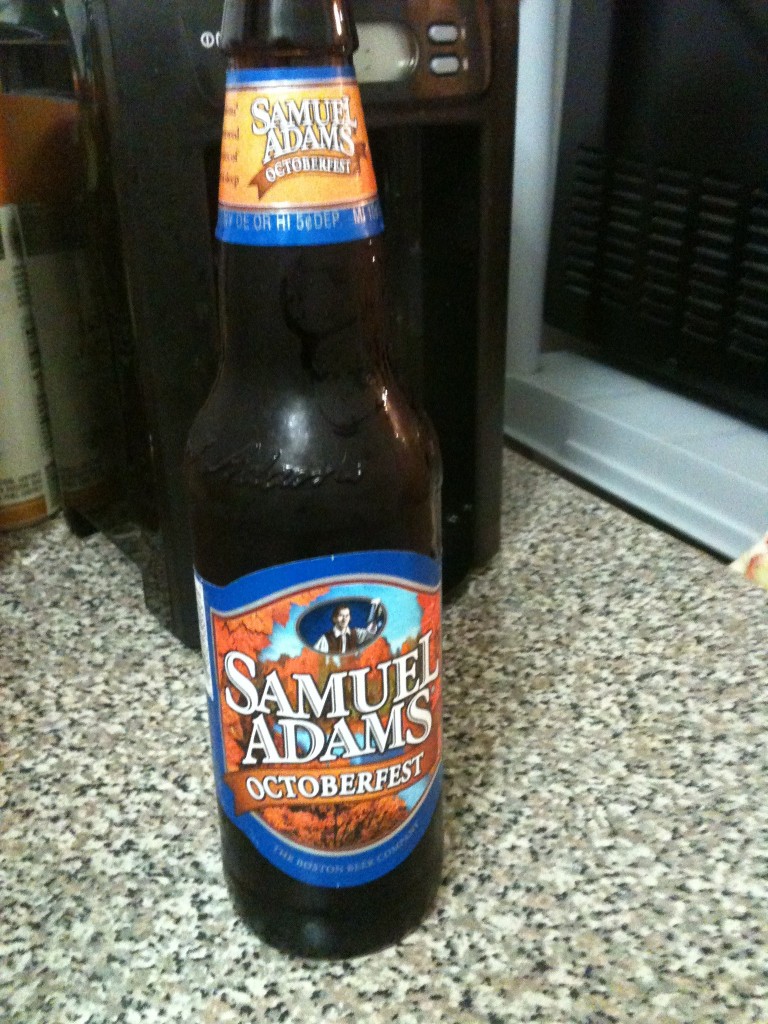 In sad news, yesterday was my last CSA vegetable pick-up for the season. In the bag: tatsoi, green lettuce, kale, carrots, potatoes, onions, celeriac, Butternut squash, hot peppers, and garlic. I loved being part of the West Harlem CSA – even if it meant experimenting with weird produce (I'm talking to you, Kohlrabi) and going way back up to my old 'hood after I moved to BK  for pick up. Veggies, you were (mostly) worth the 1+ hour subway ride. The same farmer also delivers to some Brooklyn locations, so watch out Prospect Heights CSA – I've got my eye on you for next Summer.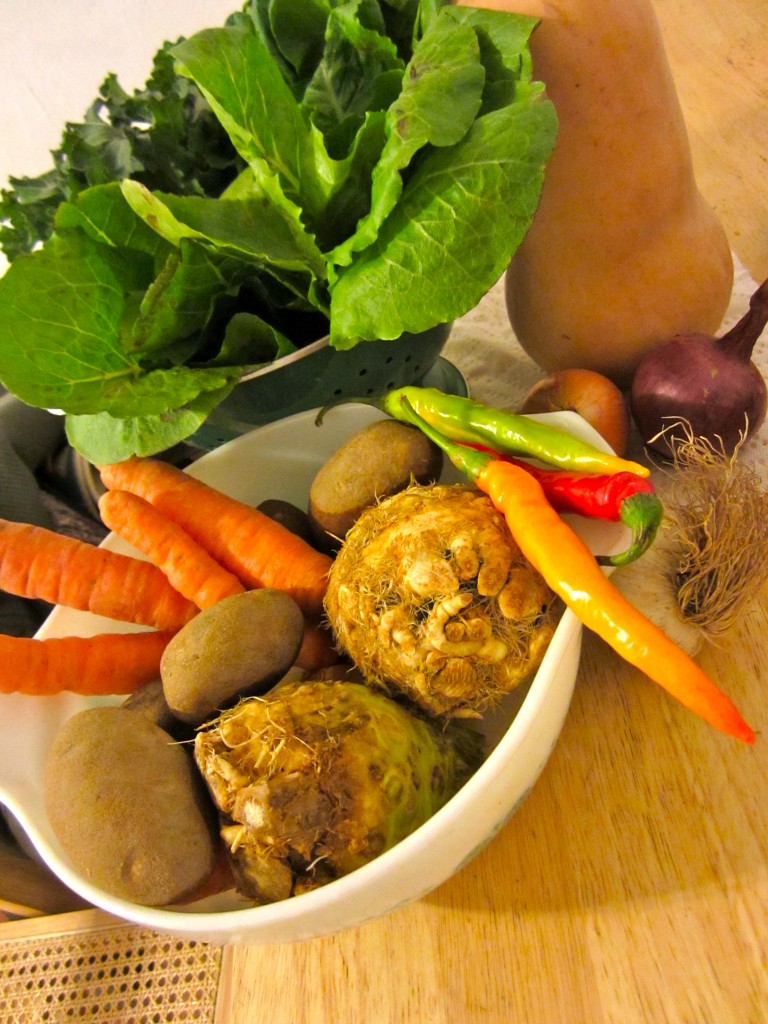 Thoughts on rest days? How often do you take them? Love 'em or hate 'em?