When I blogged about my, um, detour last weekend, I'm sure many of you were like, "Oh my god, what an idiot! How could Megan just miss the turn off for the half marathon?!?" Well, people, I have proof that it was a bizarre last mile.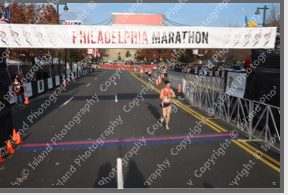 Oh, look – I am running completely alone. I mean, WTF, weren't 25,000+ people signed up for this race? Where is everyone? I don't even remember many spectators or volunteers at the finish line. I guess a lot more people ran the full 26.2 miles and not too many of them were finishing in 90 some minutes. Anyway, I still made a stupid mistake, but I feel a little less bad when I look at how empty the course was.
I wish there was a thought bubble above my head in this photo. I was pissed.
Anyway! Moving on! On Wednesday, I ran for the first time post-race and felt alright. A little creaky and sore, but I kept it relaxed for about 4 miles. And then Thursday morning, I hit the road for a very hilly 7-mile run near my Dad's place. I finished in 58:36, with the last mile in 7:37. I wore the Garmin for the first time in a long time and was pleasantly surprised to see that I was not as slow as molasses. On regular run days, I just always assume I'm clocking 9:00 pace or so.
This was a delightful run.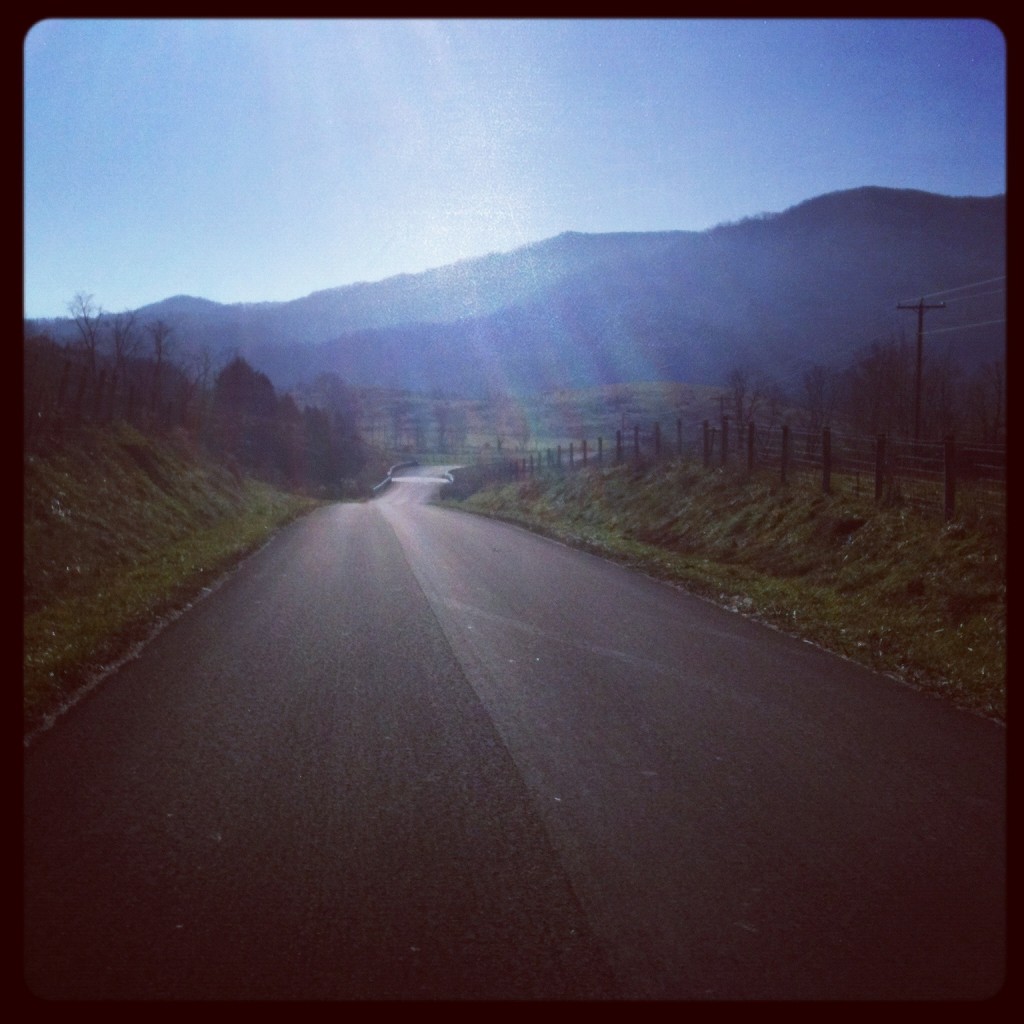 I was a little bit bummed that I wasn't running a turkey trot this year, so I challenged my cow-friends to a race. However, they just looked at me like I was crazy and continued eating grass. Pshh, whatever, they were just intimidated. I would have crushed them. I mean, have you seen my calf muscles?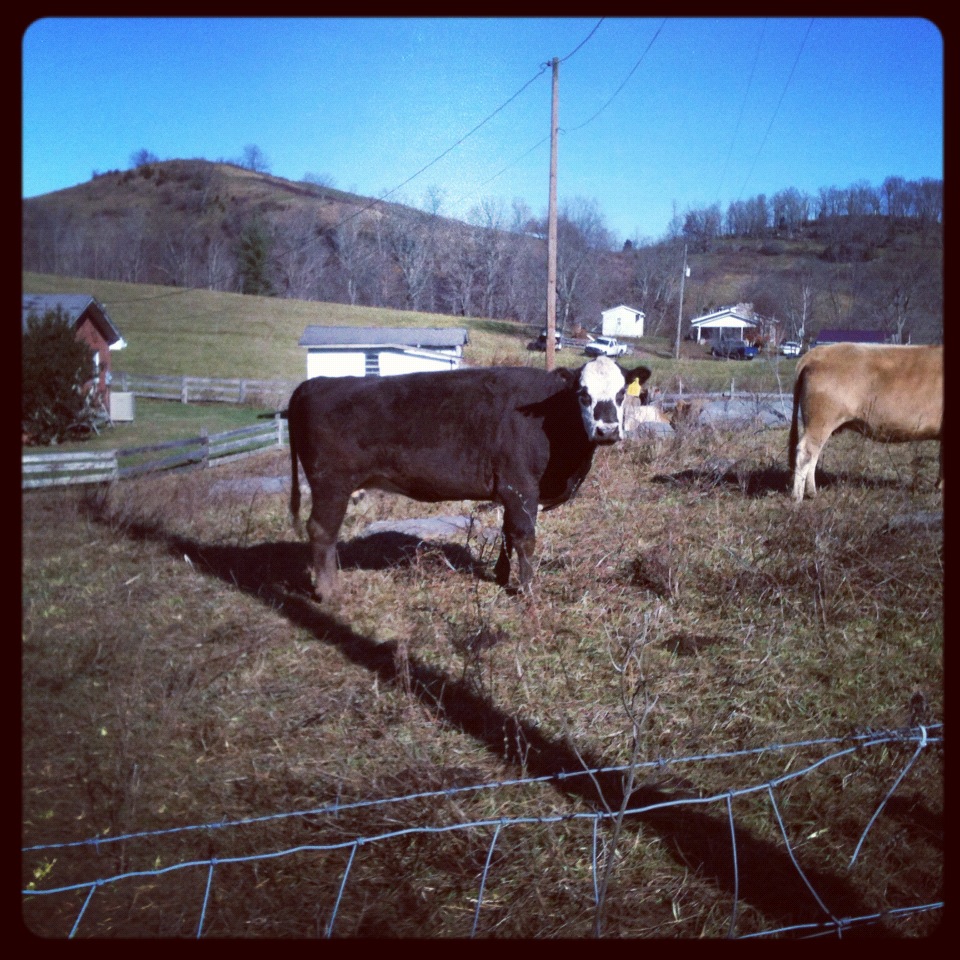 There was more outdoor fun later in the afternoon when Dad and drove up and over a Mountain to check out some waterfalls. I had to climb down very slippery rocks to get to the falls and the city girl in me was crying inside (where were the handrails and/or escalators?!).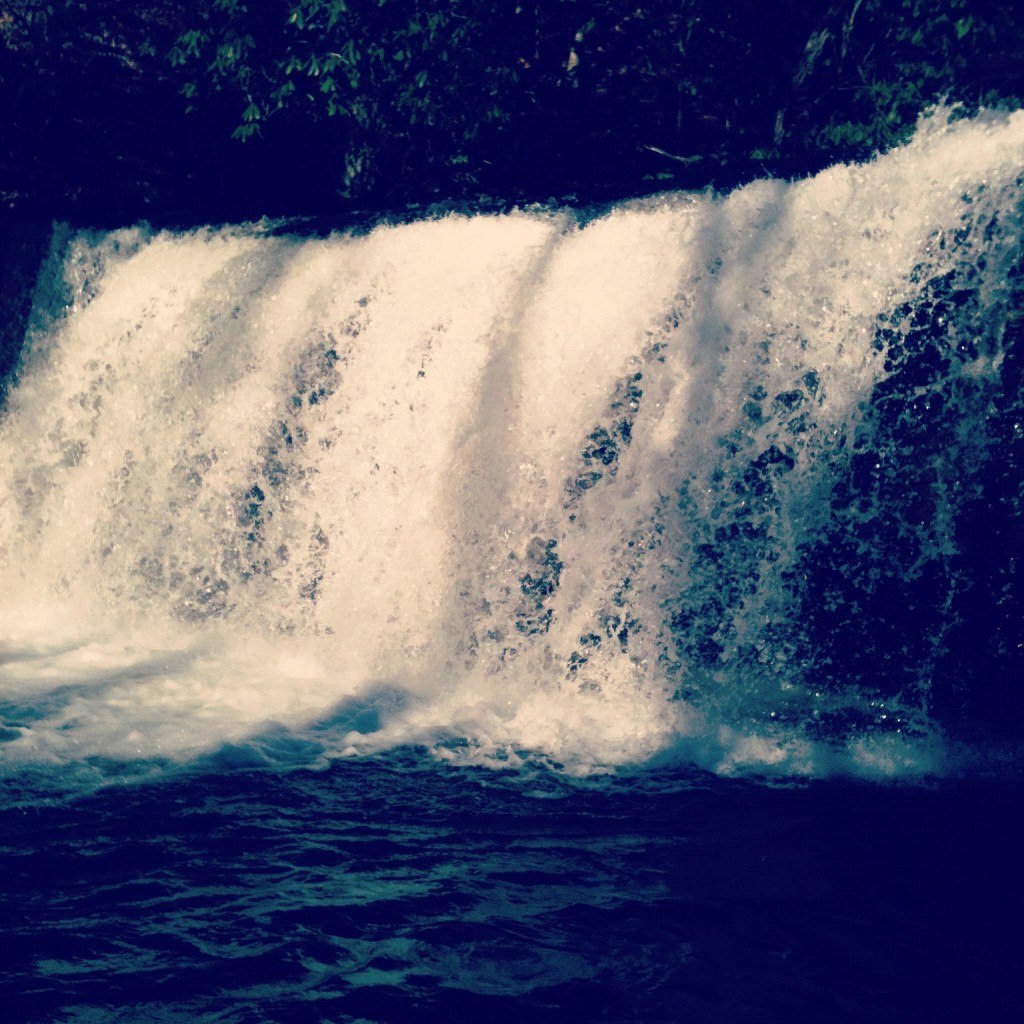 Luckily, I didn't fall (or drop my iphone in the water). Although I do "know a guy" in case that happens again…I call him the iphone whisperer.
There's also a lake nearby that I'd like to do a long run around sometime. It has about 4-5 miles of dirt trails circling the lake and it's almost at 4,000 ft. If I could put in some hilly miles at this elevation before Boston, I'd be a beast once I arrive at the starting line in Hopkinton. Think my boss would be cool with giving me oh, the entire month of March off to train?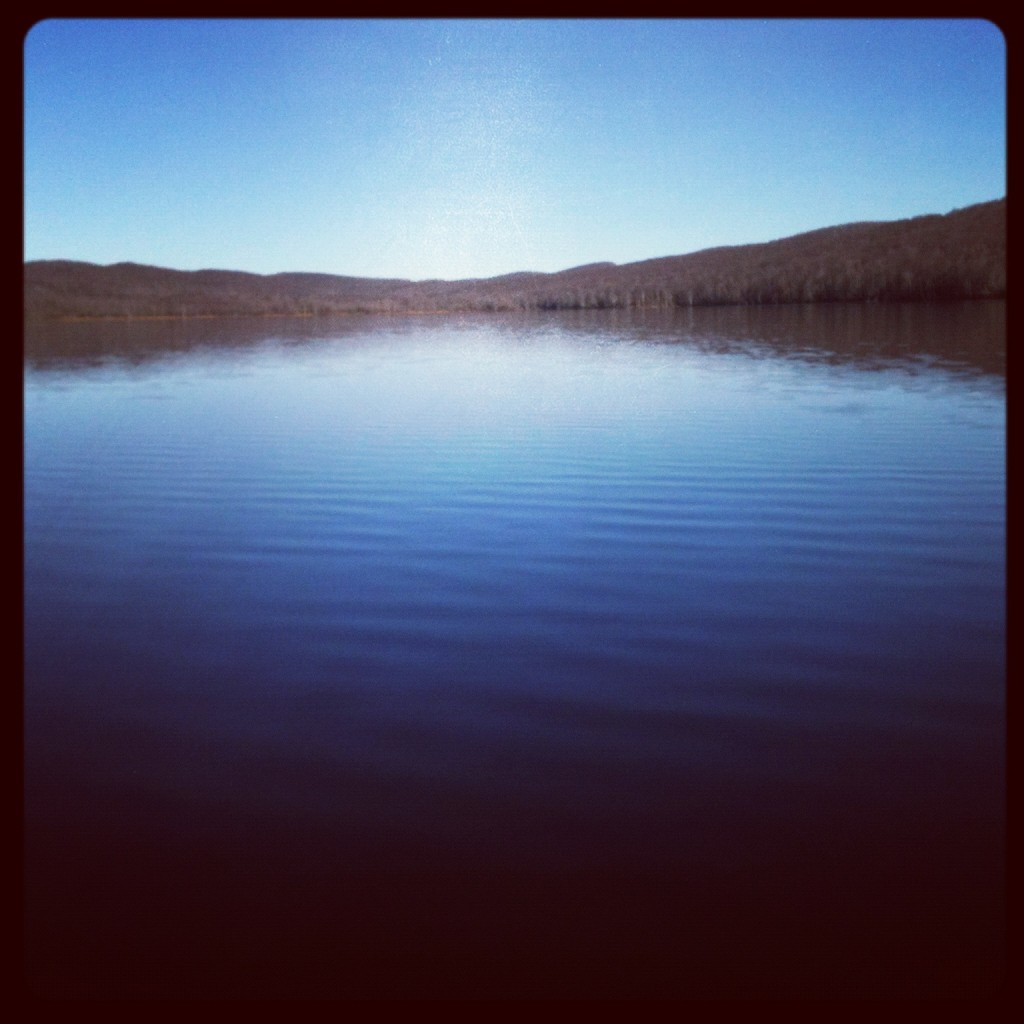 We've also been partaking in indoor activities, such eating, napping, more eating, and a visit to the Barter Theater in Abingdon, Virginia to see A Christmas Carol. This theater has a really cool history – it was founded in during the depression when people in the area had a surplus of produce, but not so much money. A group of hungry, out-of-work New York actors came down to Appalachia and began performing. The cost of admission? 35 cents OR the equivalent amount in produce or food, hence the name "barter theater".
We ate pre-Thanksgiving dinner at Five Guys Burgers & Fries and it was messy, greasy, and awesome. Well, hey, at least I ordered my burger with all the vegetables…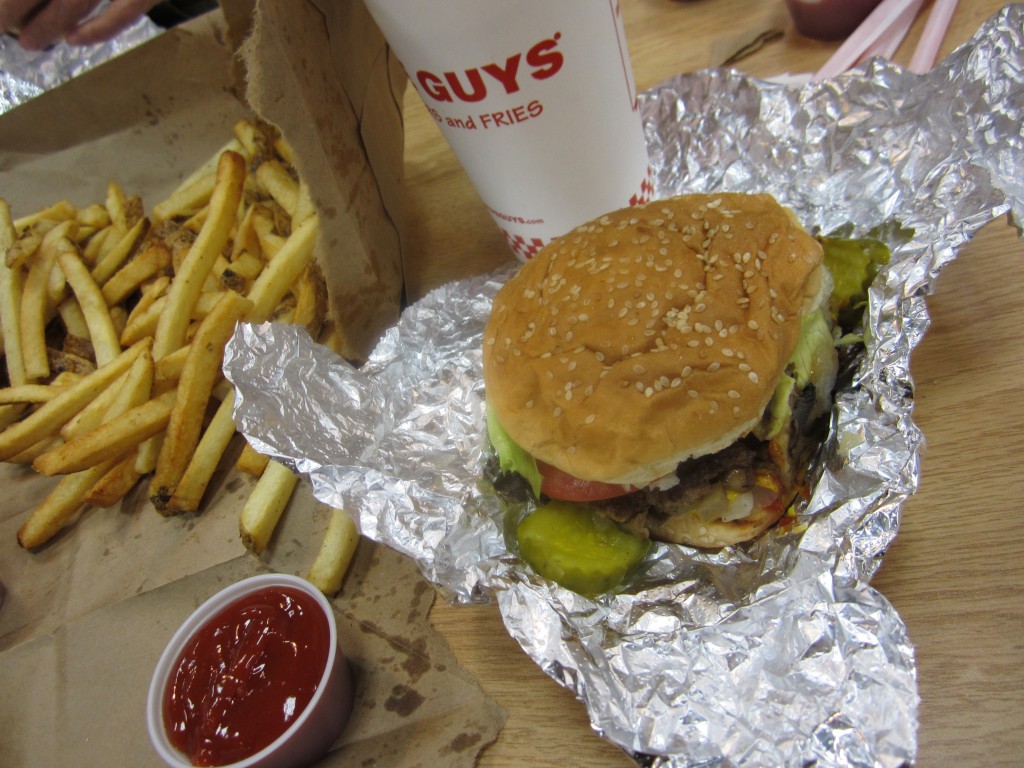 And later that evening? More cake, obviously.
My first thought: Oh my, I will never be able to eat this whole plate of ice cream and cake.
4 1/2 minutes later: Seconds, please.
8 minutes after that: I kind of really want another piece…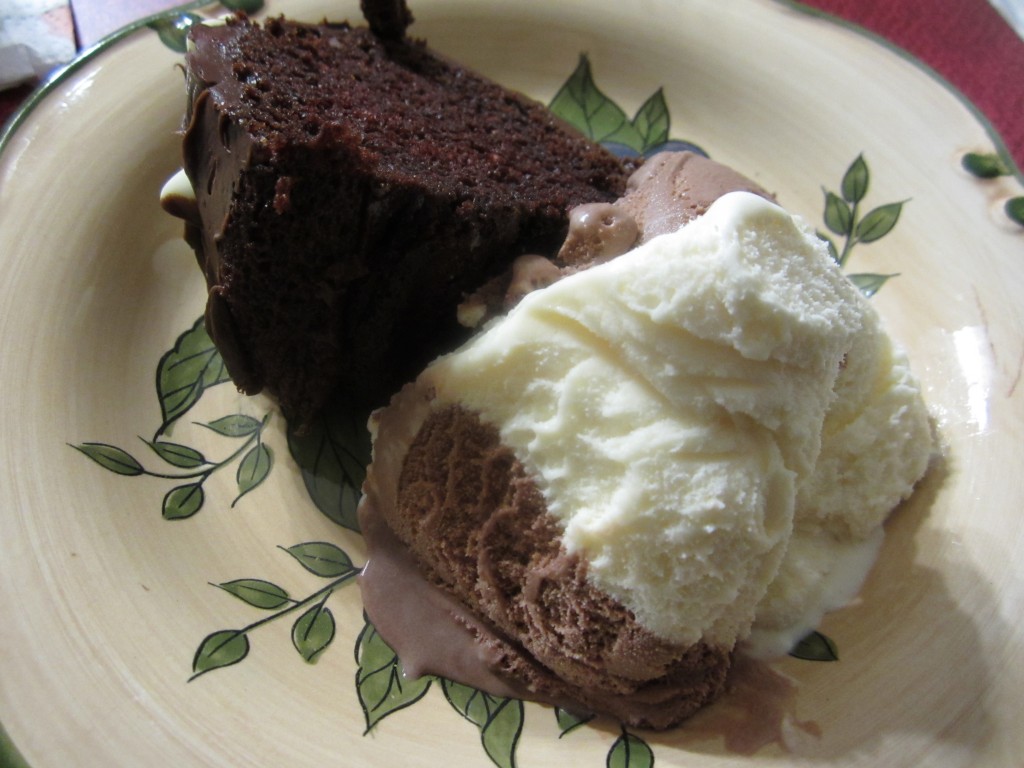 Somehow through a combination of running and a love of vegetables, I do not have diabetes.
Thanksgiving dinner probably looked like everyone else's dinner, but I'm going to post a photo anyway. My Dad also made a Pennsylvania Dutch specialty from his childhood (I think?). It's called Cope's Corn. He has his own method that involves an extra egg and a little less milk than what the original directions call for. Basically, you add dried corn to a mixture of melted butter, eggs, and a little sugar and salt. Then you let it soak for about 20 minutes. Pour into a well-buttered casserole dish, add more milk, and bake for 60 minutes. The result? A sort-of corn pudding/custard thing. It's good, trust me.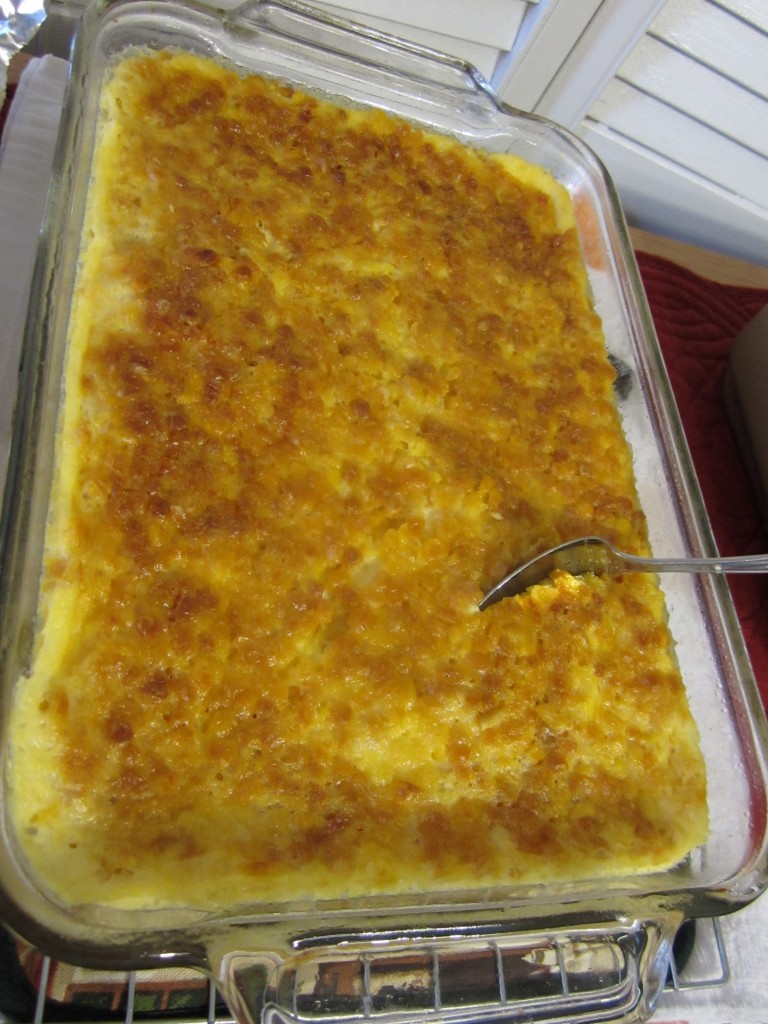 Round 1.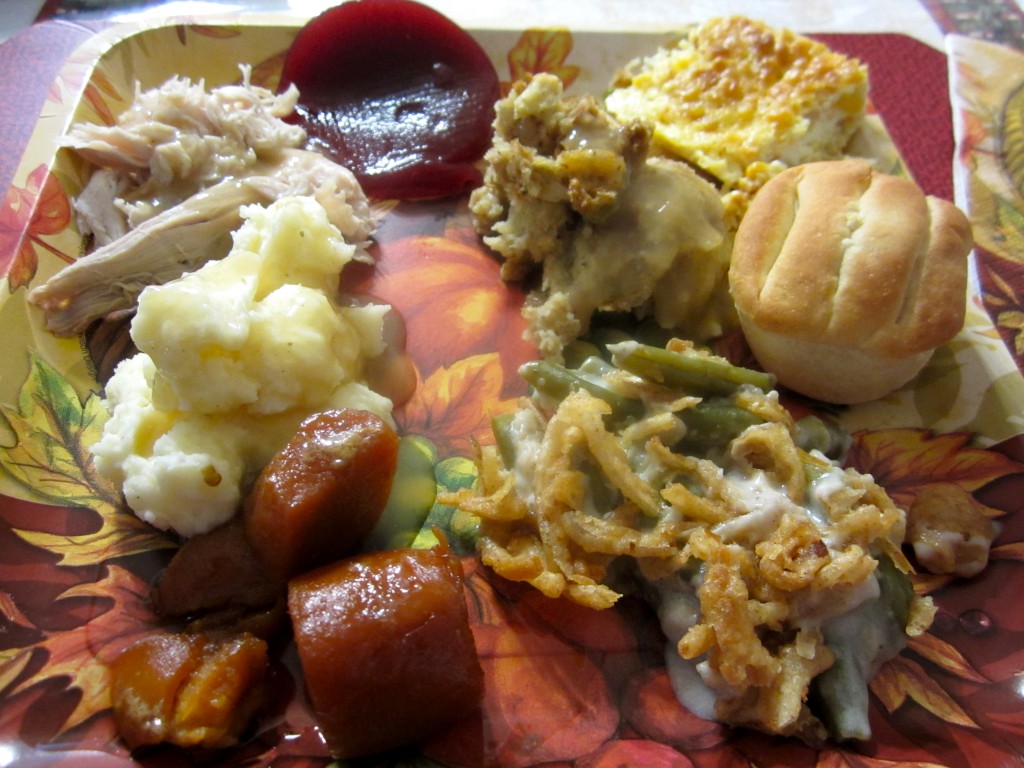 I'm headed back to NYC today and I'm really going to miss the mountains and the fresh air and let's be honest, the cake….BUT, I have a lot of fun things coming up in the next few weeks and even though I'm a winter-hater, I'm actually finding myself sort of in the holiday spirit.
What was the best thing you ate over the Thanksgiving holiday? A family specialty? A pie that you won in a turkey trot? Do tell.