Helllo from I-80! By the time you read this I will be somewhere in the Midwest, en route to Milwaukee. This road trip was kind of a spur of the moment decision, but when my BFF said she was looking for a travel buddy, I jumped at the chance. Last year I flew to Denver (she picked me up at the airport) and we finished up her cross-country drive together, ending in San Diego. Probably one of the best weeks of my life. Pennsylvania, Ohio, Indiana, and Illinois will probably a litttttle less scenic (okay, maybe a lot less), but I am still super pumped to spend some QT with my girl, Hannah.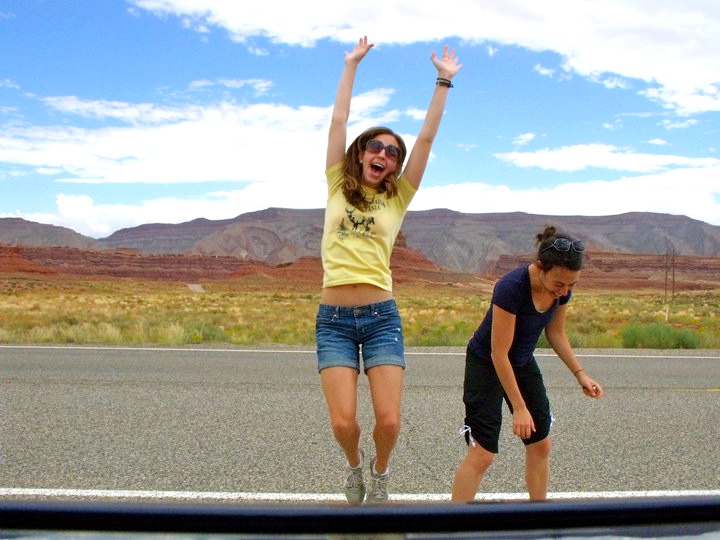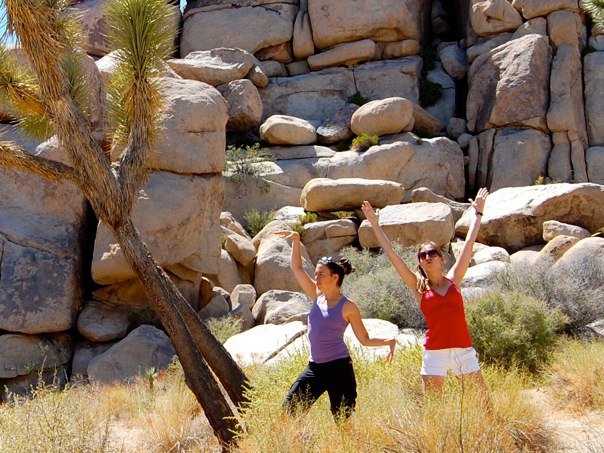 Running has been a lot more relaxed than last week (I'm cycling between high and low mileage), but I'm already plotting out next week's runs and workouts. Hopefully we'll finally get some crisp, October weather. And I'm planning on a run or two along Lake Michigan this weekend – I've never been!
In an attempt to use up a 1/2 can of pumpkin, I baked some bread the other day. And it must be noted that for the first time in my baking history, the middle actually cooked through (without burning the edges!). Read on for my new secret.
Pumpkin-Chocolate Chip Bread
Ingredients:
4 Tbs melted butter (mmm, butter is delicious! the bread will be sad if you try to replace it with applesauce or something fat-free)
1/4 cup whole milk greek yogurt
1/2 cup white sugar, 1/2 cup brown sugar
2 large eggs
1 cup, canned pumpkin
1.5 (generous) cups, whole wheat pastry flour
1/4 teaspoon baking powder
1 teaspoons baking soda
3/4 teaspoon salt
1 teaspoon cinnamon
1/2 cup chopped  pecans
1/2 cups chocolate chips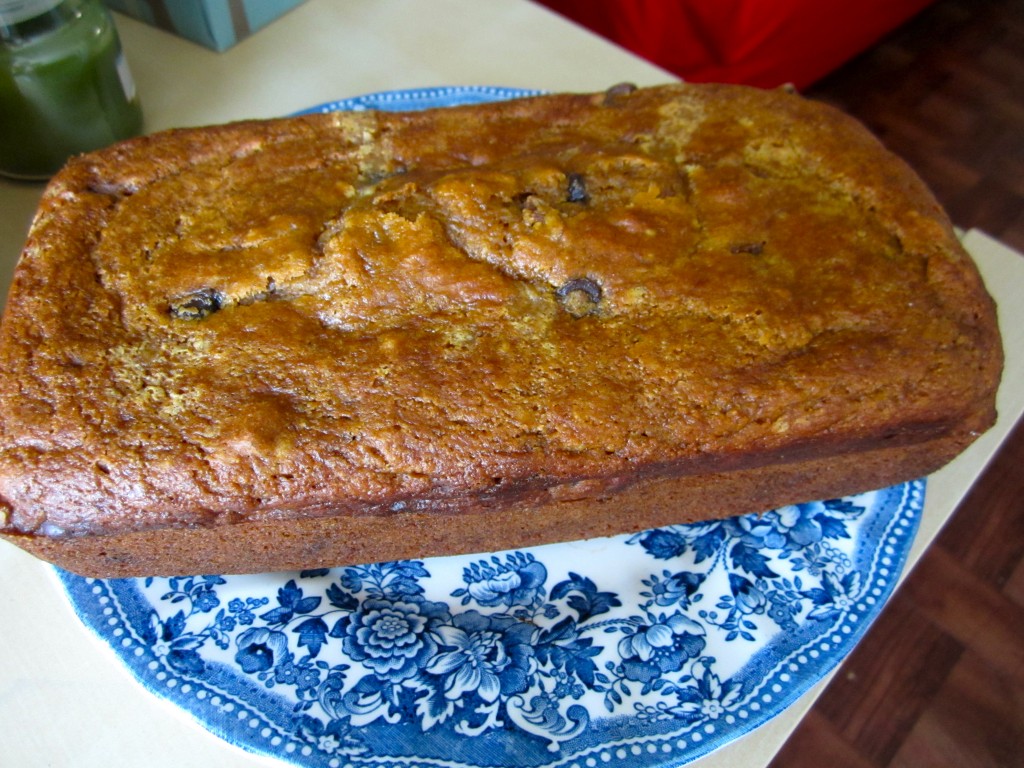 Directions:
1) Preheat the oven to 350°F. Lightly grease a 9″ x 5″ loaf pan (I used canola oil spray).
2) In a large bowl, use a spoon to beat together butter, yogurt, sugars, eggs, and pumpkin.
3) Slowly add the flour, baking powder, baking soda, salt, and cinnamon. Mix just until combined – you don't want to overwork it! Finally, stir in the nuts and chocolate chips.
6) Pour the batter into the pan and bake for 60 to 70 minutes, or until a toothpick inserted into middle of loaf comes out clean.
**Important SECRET step** After about 45 minutes of baking, use a sheet of foil to craft a "tent" over the loaf pan. Then put it back in the oven to continue baking. The foil will deflect some of the heat off the top of the bread (preventing it from becoming over-browned) while still allowing the middle to cook through.
7) Remove the bread from the oven and let it cool completely. (I popped my bread out of the pan after about 10 minutes and let it finish cooling on a rack). And then serve it with a big dollop of softened butter. Mmm.
Ta-da!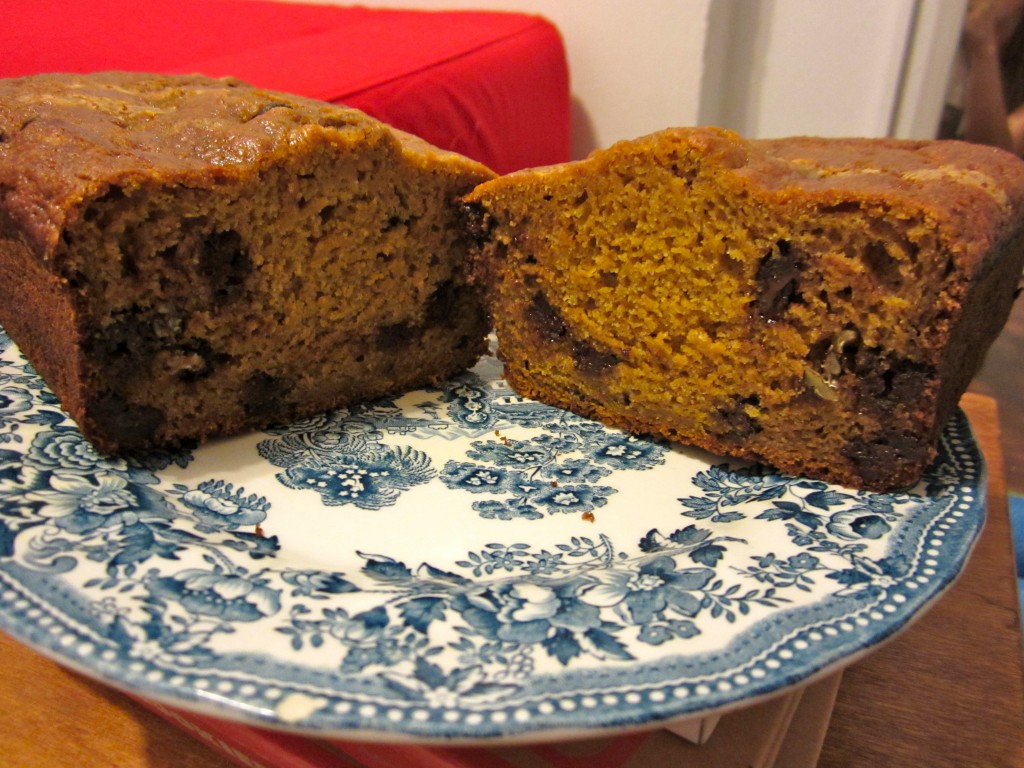 Do you have any road trip tips for us? Anywhere we should stop along route I-80? Must-dos in Milwaukee? Your comments (and playlists of bad pop music) will help us stay sane across 18 hours of driving!