Thanks for all of the suggestions for road tripping and Milwaukee specifically. My friend and I got super excited every time a new comment came in and the tips about restaurants and running kept us occupied for the 1,000 (ish) miles of driving.
I knew that Friday was going to involve a lot of sitting and driving, so I woke up super early to run 10.5 miles with Elyssa. It was humid, my legs were tired, but I got it done. Phew.
And then I rewarded myself once I got to Grand Central (my friend picked me up at a train station outside the city, so we could avoid traffic). Lately I've been drinking a lot of really strong cappuccinos from the place near my apartment (Daily Press) and Joe the Art of Coffee. Extra strong espresso, with whole milk. YUM.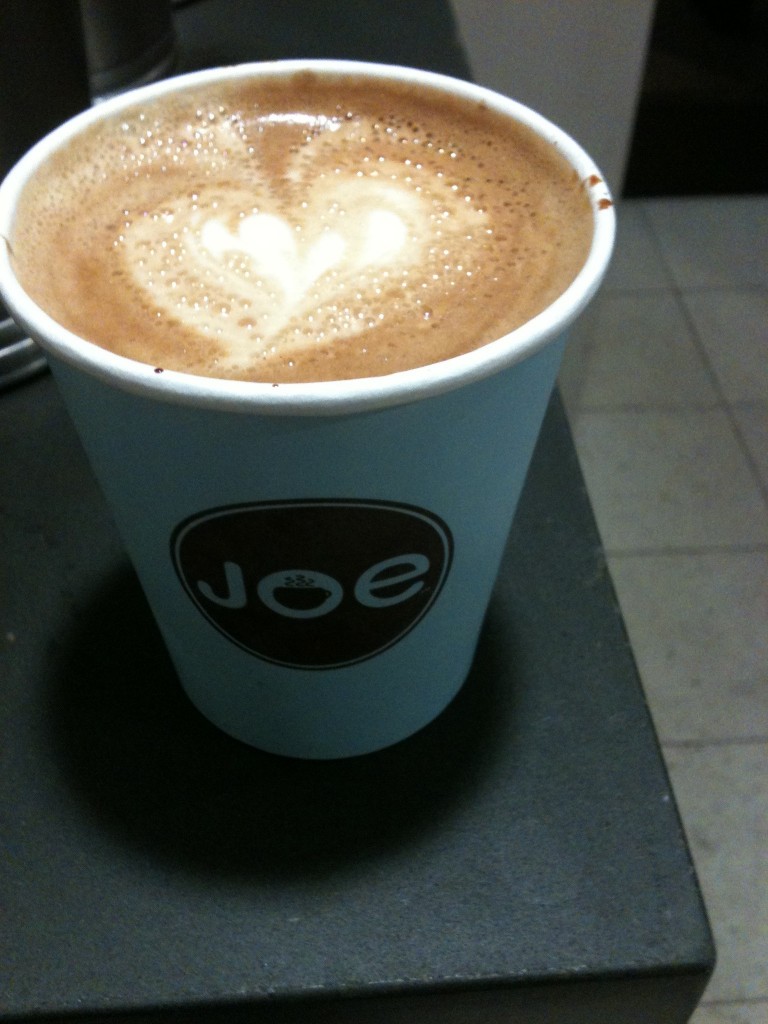 The road trip itself was a lot of fun! I was able to check four new states off my "been there" list – Indiana, Michigan, Illinois, and Wisconsin.
We made sure to pack lots of healthy snacks and eat at least five fruits and vegetables per day.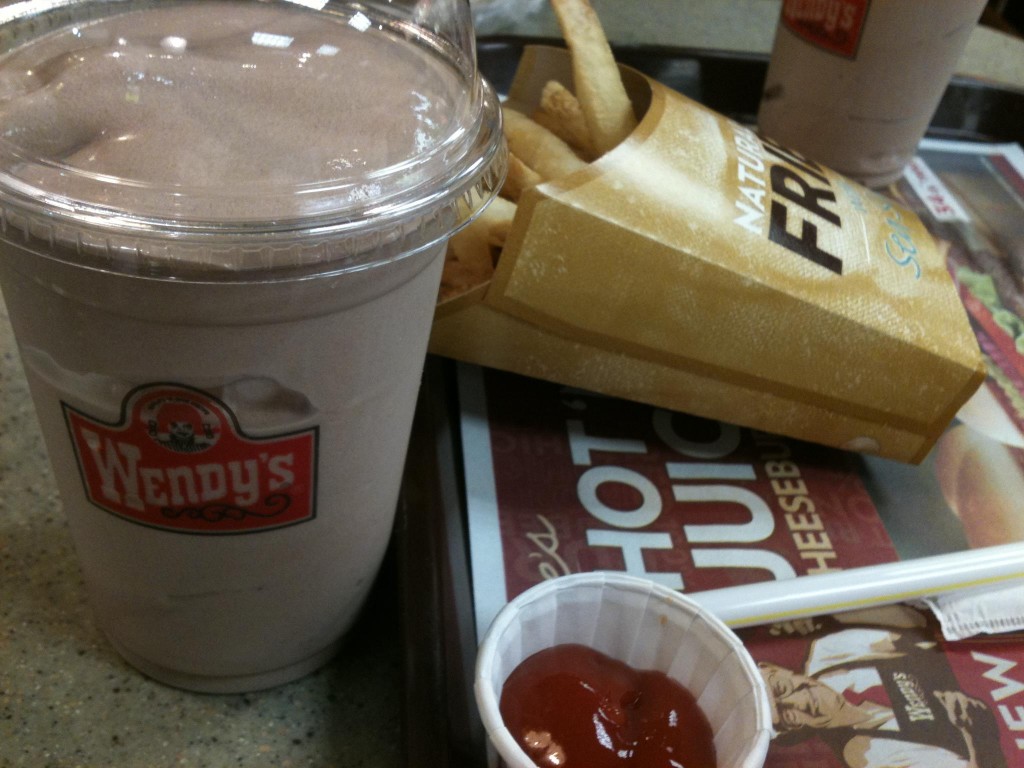 Hah! Kidding. What's a road trip without some fast food? I don't eat this everyday, but every once in awhile french fries and a frosty (or a pumpkin pecan custard from Culver's!) is the perfect dinner.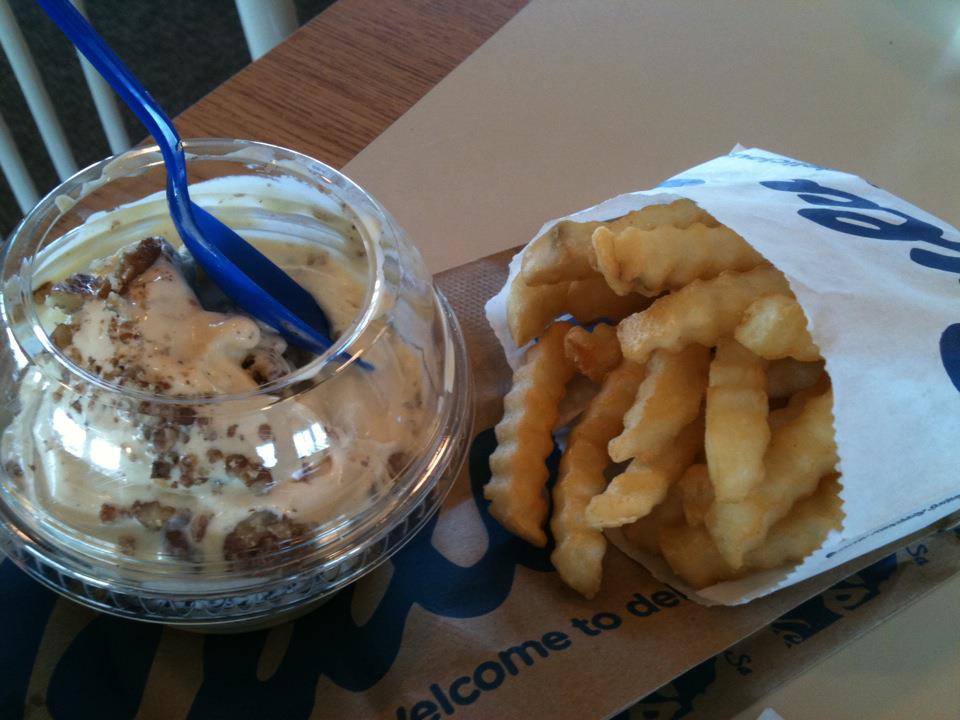 On Saturday, we decided to drive a bit before running (logging miles in the parking lot beside our hotel was not appealing….). After about 3 hours of driving, we made a pit stop in Indiana to run along Lake Michigan. It was reallllly windy and our legs were stiff from all that sitting/driving, but we were able to run a little over 3 miles. I was skeptical of this "stop half way through the drive" plan (nope, we didn't shower after), but it was actually a really nice way to break up the drive. AND a million times better than running in circles around the Quality Inn parking lot.
Once we reached our destination on Saturday evening (yeah Milwaukee!) we were pretty tired and I ended up passing out before 10pm that night and not waking up until after 8am the next morning. It was AWESOME. All that sleep prepped us (or at least me…) for a long-ish run along the lake front. Hannah and explored the paths and were able to log about 9 1/2 miles on Sunday morning. Running while on vacation/out of town always feels like a huge accomplishment.
We made sure to hydrate very well later in the day. My beverages of choice were PBR and Schlitz – consumed during the tour of the historic Pabst Brewery.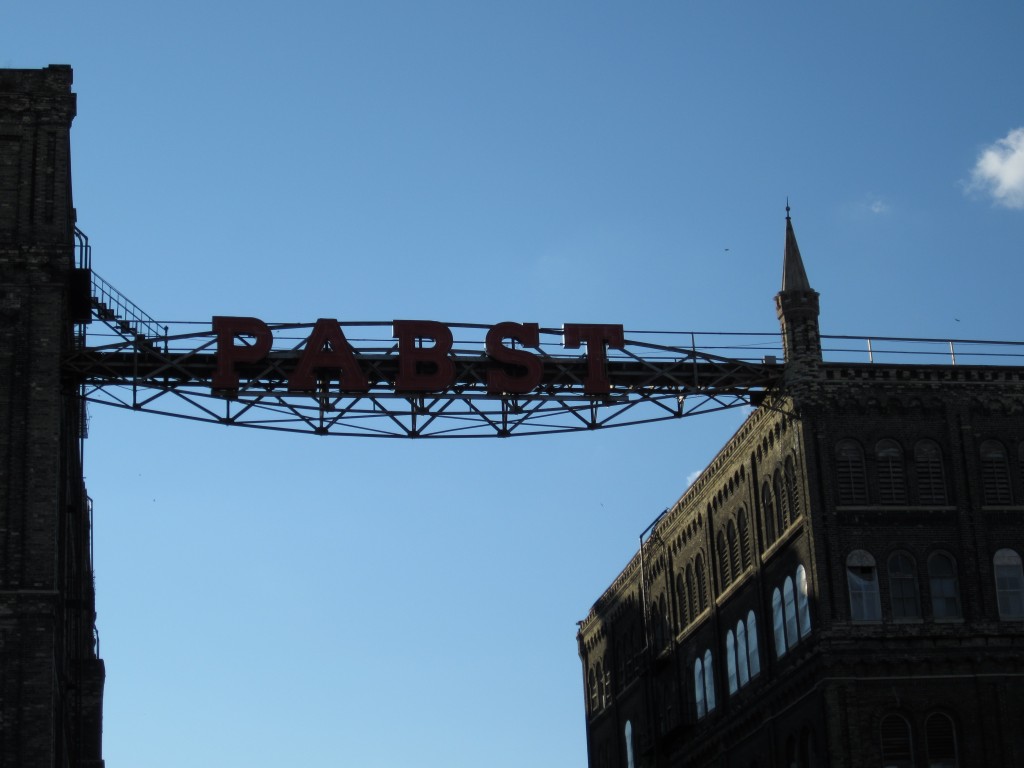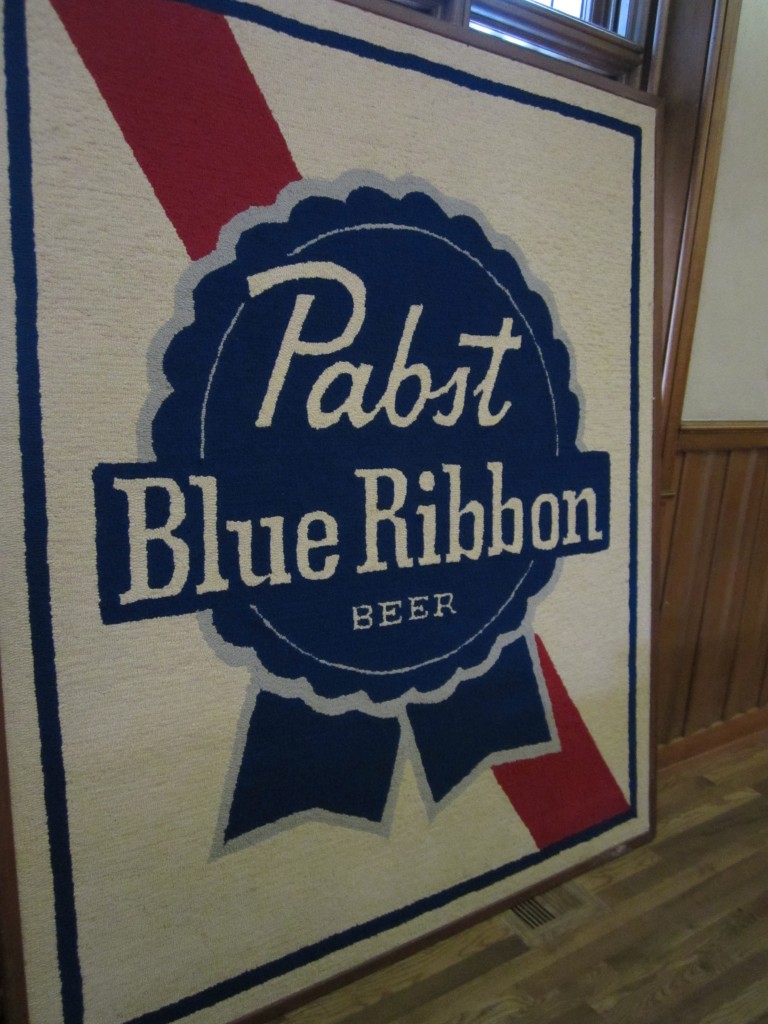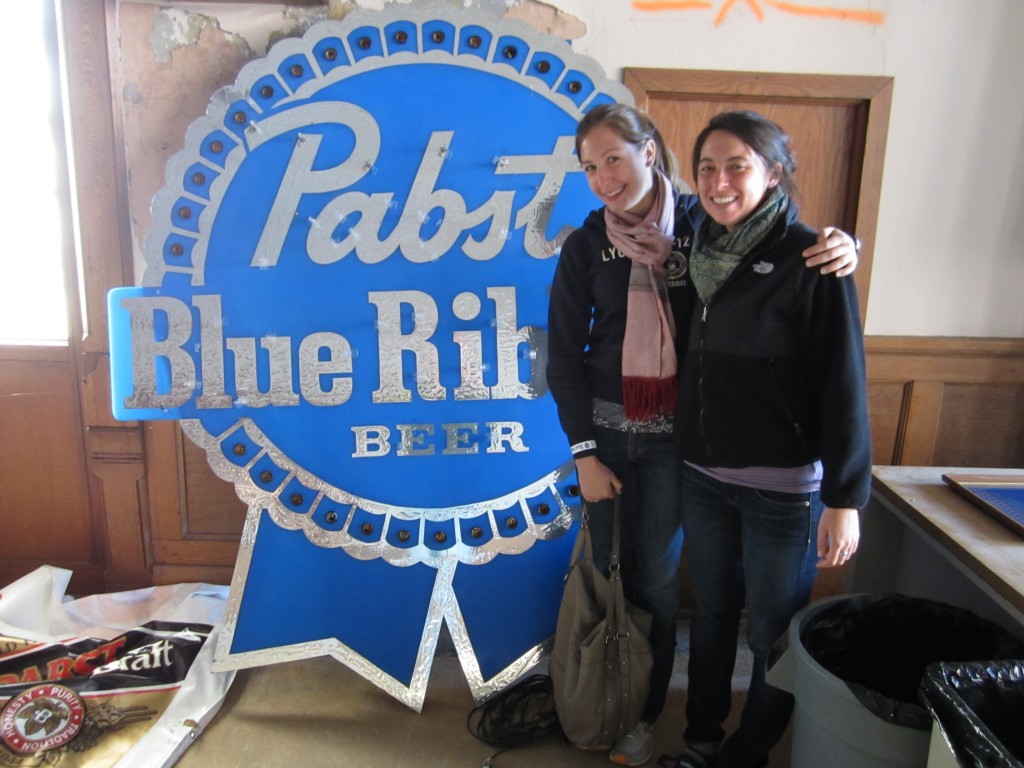 In New York City (and I suppose Brooklyn specifically…) PBR has become the ironic/cheap beverage of choice amongst hipsters, so that's what I associated it with. It was really cool to learn about the history of the brewery and it's long-standing connection to Milwaukee.
We watched some vintage Pabst commercials and I'm pretty sure this flash dance-inspired gem from the 1980's is my favorite…
Wow.
Of course, a girl cannot live on french fries and PBR alone (if only!), so I also tried to make healthy-ish choices when I could. On Sunday afternoon I was able to find some seltzer (elusive in the midwest!) and a turkey-provolone-veggie sandwich. Mmm, vegetables.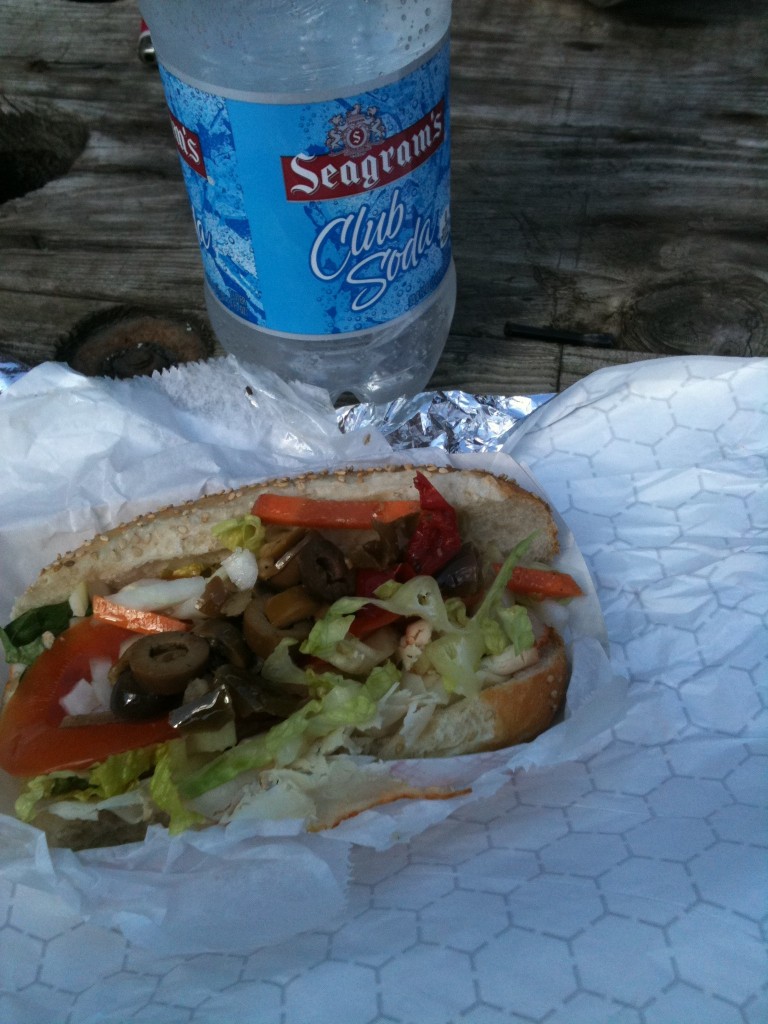 Hannah and I hit the lake front path one more time this morning for a sunrise 4-miler and then I headed for the airport. I'm safely back in the BK, cooking up a giant pot of vegetarian chili for the week.
The long weekend by the numbers:
Miles driven – 1,000+
Miles run – 27
States visited – 7
PBRs consumed – 6
Cheese curds procured – 0 <—-And that can only mean one thing – Wisconsin, I'll be back.
What's the best road trip you've ever been on? Now, I've got the traveling itch!
Also, thoughts on seltzer…is it primarily a New England/New York thing? Why is it so hard to find everywhere else?!