First, a running update – my left foot is misbehaving (ouch). The muscles on the outer edge, to be exact. After spending the afternoon googling my symptoms I am now convinced I have the following afflictions: peroneal tendinitis, a stress fracture, a muscle strain, a bone bruise, plantar fasciitis, and maybe SARS. So thanks for that, WebMD and Runner's World forums.
Just kidding (mostly). What I think actually happened is that I landed on my foot a little funny during my Monday run (there was some uneven grass) and I need a few days to ice and rest the muscles in my foot. Fingers crossed all will be well by the weekend! It's a bummer not to be able to run, but I am trying to be patient and see the big picture. A day or two off now is better than a month off down the road.
Taking some rest days means I have more time for weekday fun. So yay for that! Every Fall, I somehow find myself on the guest list for Ocean Spray cranberry bog celebration (2009 and 2010 recaps). I get free cocktails and the chance to mingle with cranberry growers, so I'm certainly not complaining! This year Sofia was my awesome date – we donned waders and splashed around in the bog (yup, right in the middle of Rockefeller Center). One of the growers, Bill Cutts, explained the cranberry harvesting process and gave us some sweet cranberry recipe tips. Sofia already has something awesome in the works…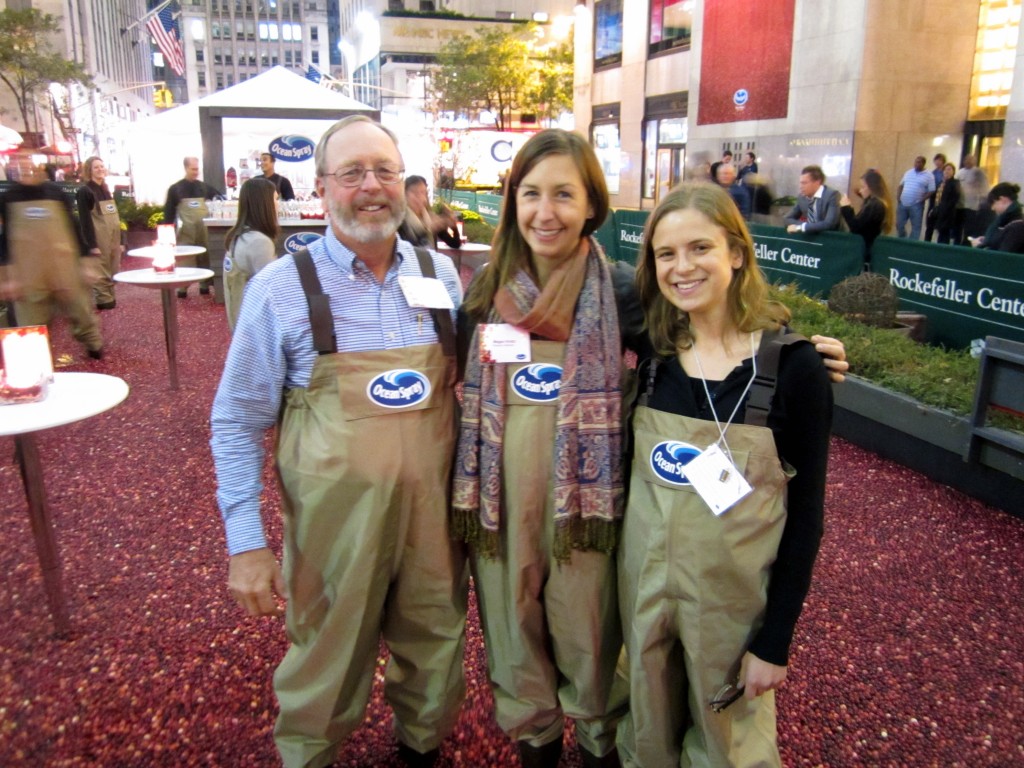 Ming Tsai, founder of the Boston-based Blue Ginger restaurant and star of the TV series Simply Ming welcomed the guests with a flight of six (yes 6!) cocktail and appetizer pairings. Happy Tuesday?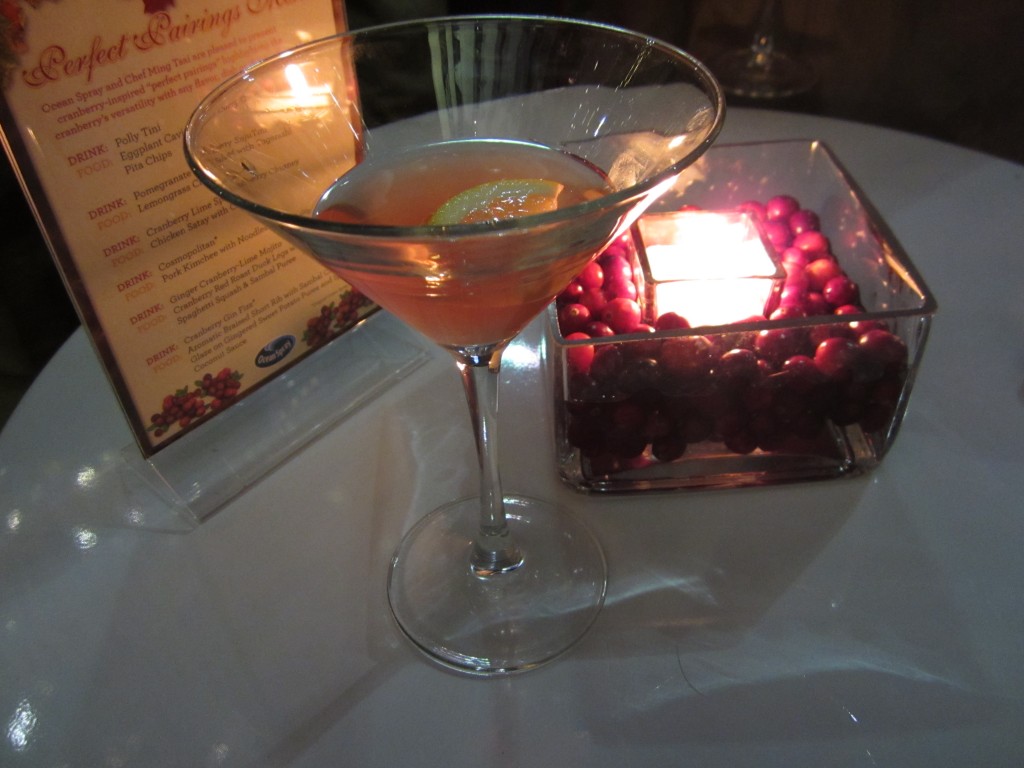 Some of my favs were the kimche pork and noodles –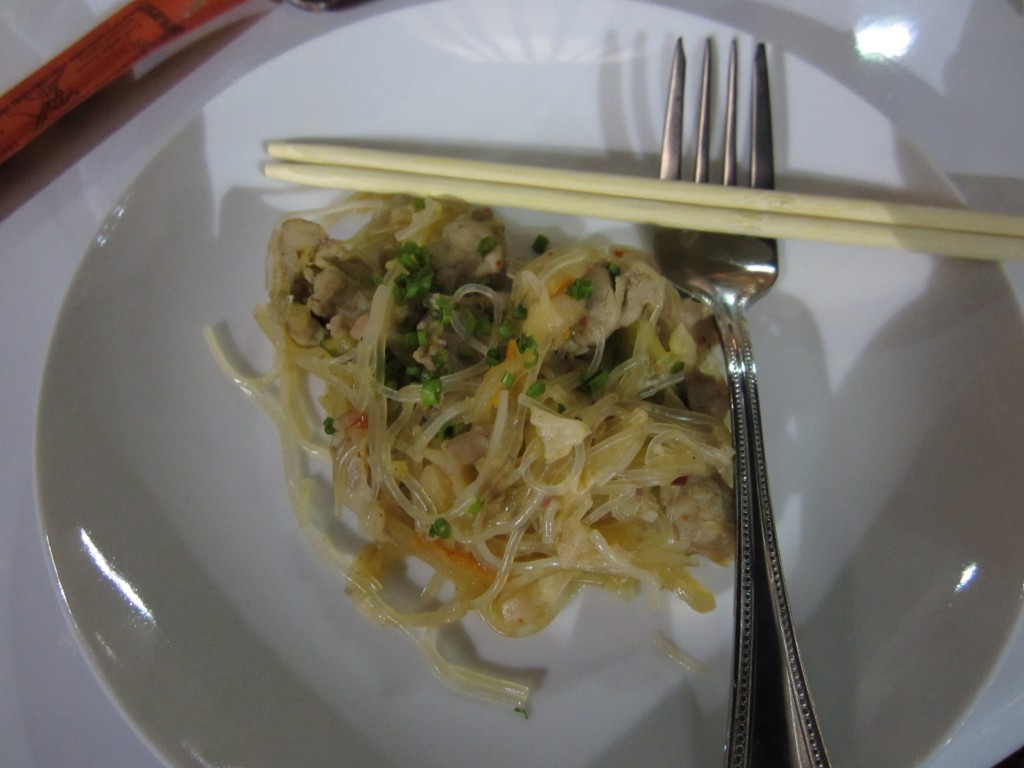 Duck leg with and gingered spaghetti squash –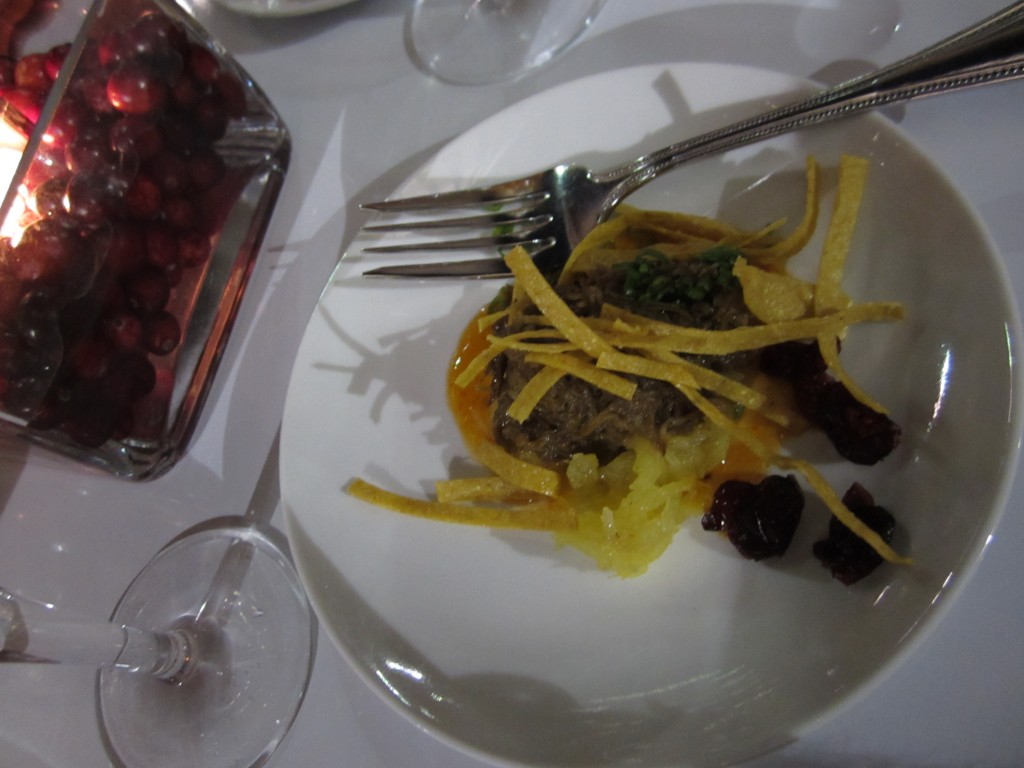 And the braised short rib with cranberry glaze and sweet potato puree (this one was AMAZING!) –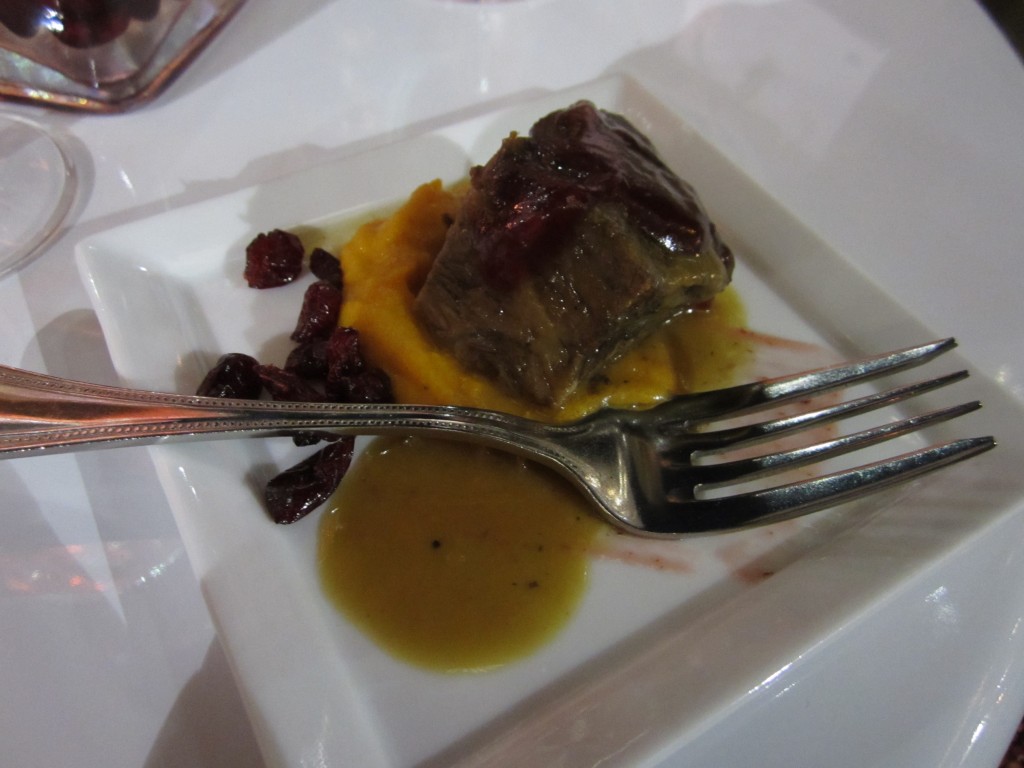 There were a few other apps, but after 6 (mini?) cocktails, I can't really recall what they involved. This was a really fun event and a great way to end my Tuesday. So many people were milling around in Rock Center taking pictures of us frolicking in the bog – I felt very V.I.P. Thanks Ocean Spray!
Earlier this week I was in the baking mood, so I whipped together some oatmeal cookies. My recipe was based loosely on a recipe from Stacy Adimando's Cookiepedia.
Oatmeal Cookies, Two Ways
(makes about 3 dozen, depending on how much raw dough you eat…)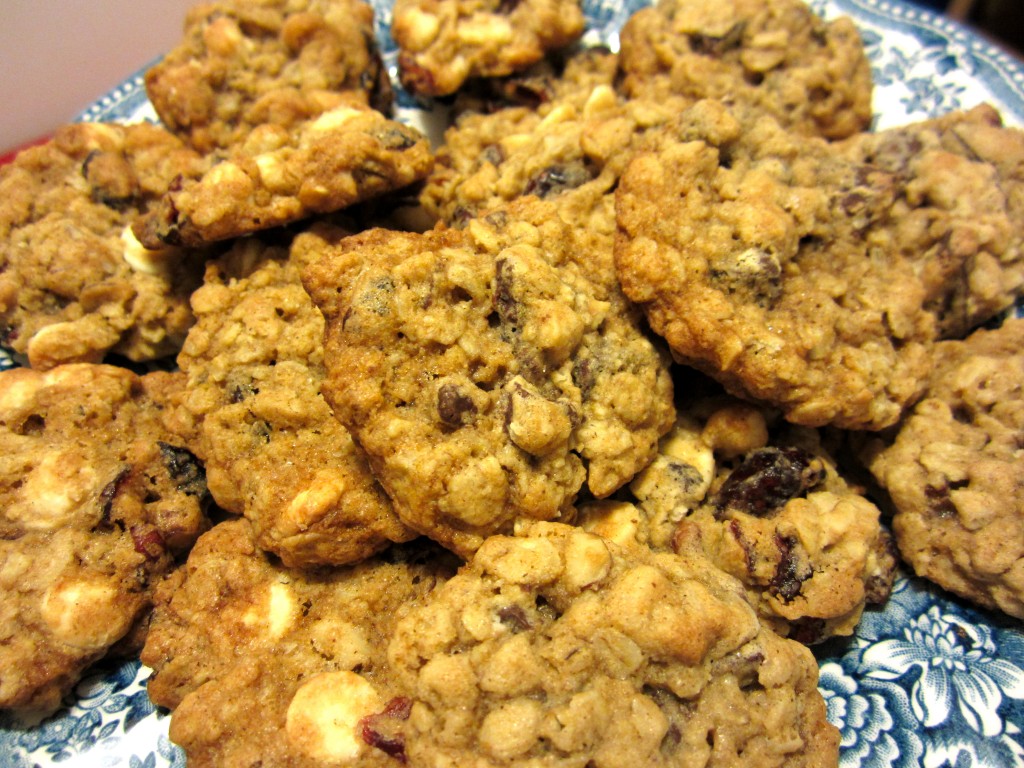 Ingredients:
1 stick (1/2 cup) of unsalted butter, room temperature
2/3 cup light brown sugar, packed
1 egg
tsp vanilla extract
3/4 whole wheat pastry flour
1/2 tsp baking soda
1/2 tsp salt
1/2 tsp cinnamon
1 1/2 cups old-fashioned oats
Mix-ins: 1/2 dark chocolate bar (chopped), 1/2 cup hazelnuts, 1/2 cup dried cranberries, 1/2 cup white chocolate chips
Directions:
Preheat oven to 375 and line cookie sheets with parchment paper (yes, it's important – don't skip the paper).
Use a mixer to cream together butter and sugar. Add in egg and vanilla until combined.
Slowly add in the flour, baking soda, salt, and cinnamon (low speed!). Then use a spoon to stir in the oats and hazelnuts.
Divide the dough into two bowls and in one bowl stir in the dried cranberries and the white chocolate chips. Add the chopped dark chocolate to the other half of the dough.
Scoop out Tablespoon sized portions of dough onto the baking sheets and bake for about 10-12 minutes, until golden brown. Cool for a minute on the pan and then transfer to a wire cooling rack. YUM.
So, I somehow ended up with an extra copy of The Cookiepedia and I want to send it to one of you. This is an awesome book with a good mix of classic and innovative recipes (and I'm not just saying that because it was free). Do you want to win it?? Of course you do!
To enter the give-away, leave a comment telling me your favorite type of cookie – include a link to the recipe if you can! I'll choose a winner on Saturday, October 22. Good luck!
p.s. if anyone's cookie recipe can make my foot stop hurting, you automatically win.