So, the Philly Rock 'n Roll half is done and run and I'm trying to figure out how to approach future training. I mentioned it on the blog a few weeks ago, but my next goal race is going to be the Philadelphia half marathon in November. Why so many Philly races, you ask? The timing worked out (no weddings or out of town trips planned for that weekend!), the weather should be cool, and the course is mostly flat.
My training this summer was decent, but it took me a longggg time (like 6 months!) to finally recover both mentally and physically from last year's NYC Marathon, so it was slower going than I anticipated. Now that I have a few months of mileage under my belt (I've been running 50-60 mpw since late July) and the weather has cooled off, I'm getting ready to step up the training. It's not the right path for a lot of people, but I've noticed that when I increase my mileage, it leads to better performances in the half-marathon and marathon. I don't think I'm going to create an "official" training schedule this time around, but I will make a rough schedule for mileage and workouts each week. The plan is two-fold:
1) Increase mileage to 80 miles per week in October. Last year during NYCM training, I maxed out at 73 (74?) miles and while it was a challenge, I felt pretty good. I'm taking this week really easy (I haven't run since Sunday's race), but next week I'll ease back into full training. I'd like to reach 80 by mid-October and then alternate 50-60 mile weeks with 70-80 miles weeks. I think the volume will go a long way toward increasing my endurance. Of course, if I find myself feeling overly tired, burnt out, or injured, I'll back off.
2) Attend a CPTC team workout at least once per week, non-negotiable. Team workouts push me to run faster and they're an important part of my social life. If for some reason, the weekly workout falls through, I'll make plans to run the tempo or intervals on my own. Not ideal, but better than nothing!
More miles and workouts will probably also mean less social time (womp, womp), more sleep, and more food. So friends – I apologize in advance if I go MIA during October and the first half of November!
I'm feeling really excited about training, I'm injury-free (knock on wood), and the fall weather is going to be excellent for long runs. I haven't felt this positive about my running in awhile – and I'm very thankful that my mojo has returned.
Obviously, the goal for the Philly half in November is sub 1:30. As my blog buddy Kate wisely quoted: "Do or do not. There is no try." – Yoda
It's going to happen.
I plan to take some time completely off from running around Thanksgiving and Christmas and then begin Boston (!!) marathon training in late December/Early January. It's still too early for me to decide what my goals are for that – right now I'm trying not to think about snowy, cold long runs (yuck). Stay tuned for updates!
I also have some sweet race photos that I "borrowed" from the race photography site. Um, thanks. I like the last one with my medal, but the other three are just…funny. Facial expressions while running can be priceless.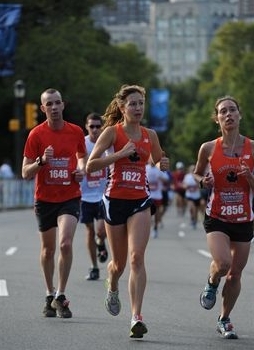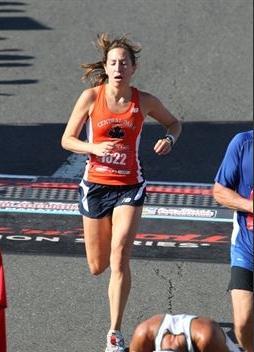 In other (less narcissistic) news, a new company based in Palo Alto contacted me last week. Lollihop provides a monthly "healthy snack" service. Order a subscription (1 month, 6 mos, 12 mos) and every month you'll receive a box of tasty goodies. They sent me a box to sample and they want to give away a box to one of you! People, these snacks are good. I've already made my way through most of the box!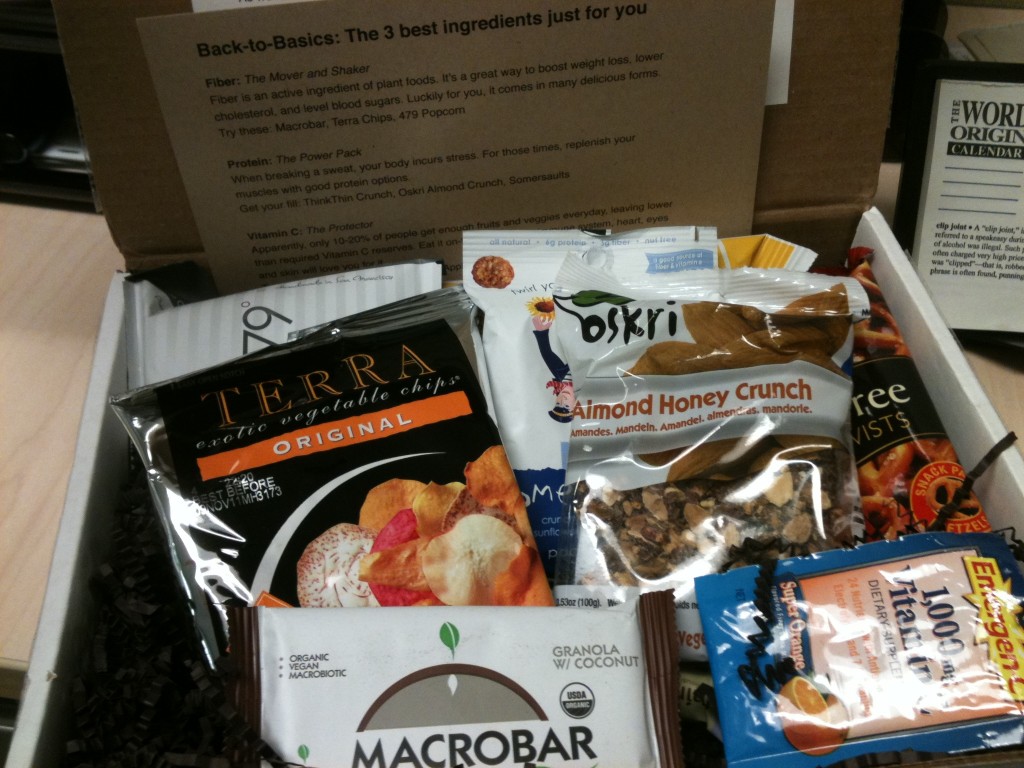 To enter, "like" Lollihop on Facebook or follow them on Twitter (whichever medium you use most) and then leave a comment on this post telling me your favorite healthy snack. I'll choose a winner next Monday, Sept 26th.
Andddd go!