If you follow me on twitter you've probably notice that I not so occasionally cook and bake at oddball times. On an average day, I get back to my apartment sometime between 8-9pm, which means I'm usually ready to eat dinner ASAP and not spend time chopping, sauteeing, etc. So I've taken to prepping meals either before work or right before I go to bed…
I had plans to run and go to a pilates-type class on Monday evening, so that morning I prepped dinner in advance. The parsley looked really good at the supermarket and I already had some canned chickpeas on hand, so I decided to make some homemade falafel balls.
Baked Falafel (serves 2)
Into a blender went –
1 can of chickpeas, drained and rinsed
1/2 bunch of parsley, leaves only
1 onion, roughly chopped
1 garlic clove
juice of 1/2 lemon
2 Tbs flour
1 tsp cumin
1/2 tsp cayenne
salt and pepper to taste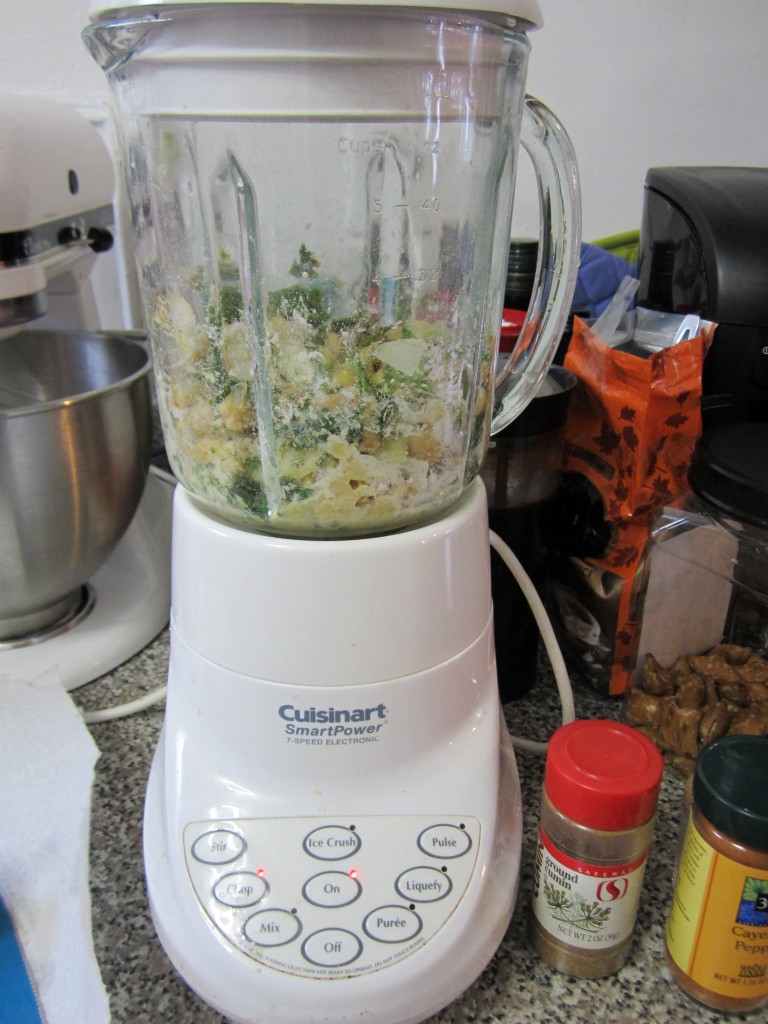 Once everything was more or less chopped and combined, I formed the chickpea mixture into 8 balls and popped 'em in the fridge until I returned home that evening. I baked them at 400 F for about 20 minutes or until lightly browned and crispy (flip the falafel over after 10 mins of baking).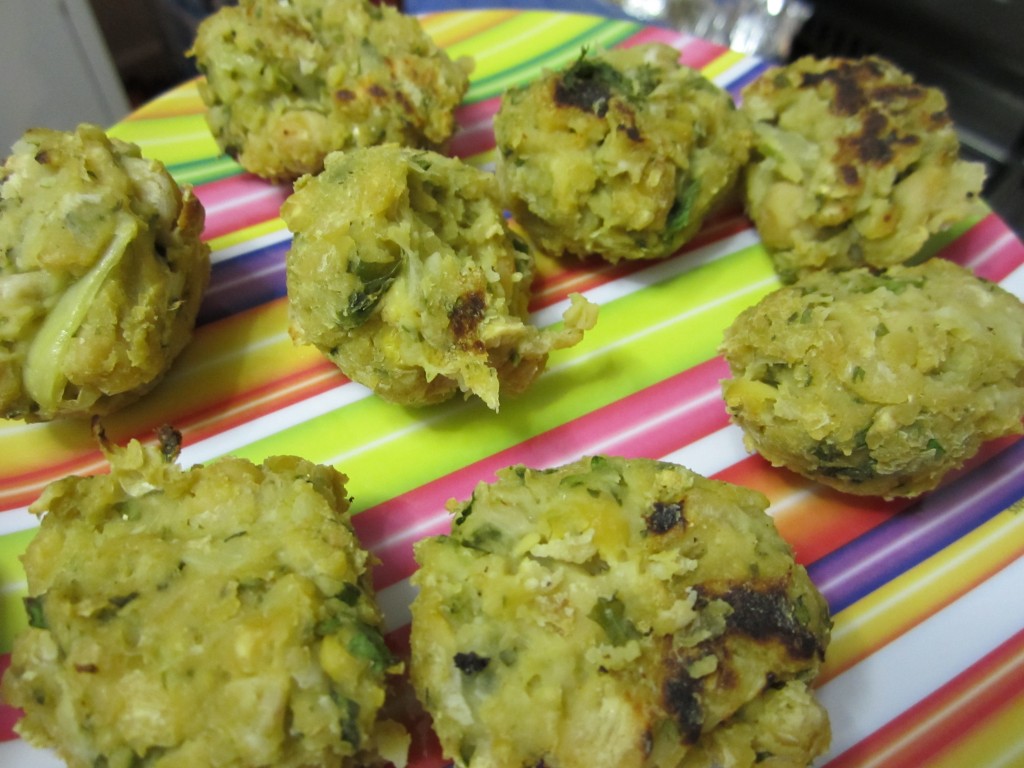 And to serve, I placed 4 of the  falafel patties on top of a big bowl of romaine and dried cranberries topped with Leslie's tahini dressing (best dressing EVER!). Easy, healthy, yum.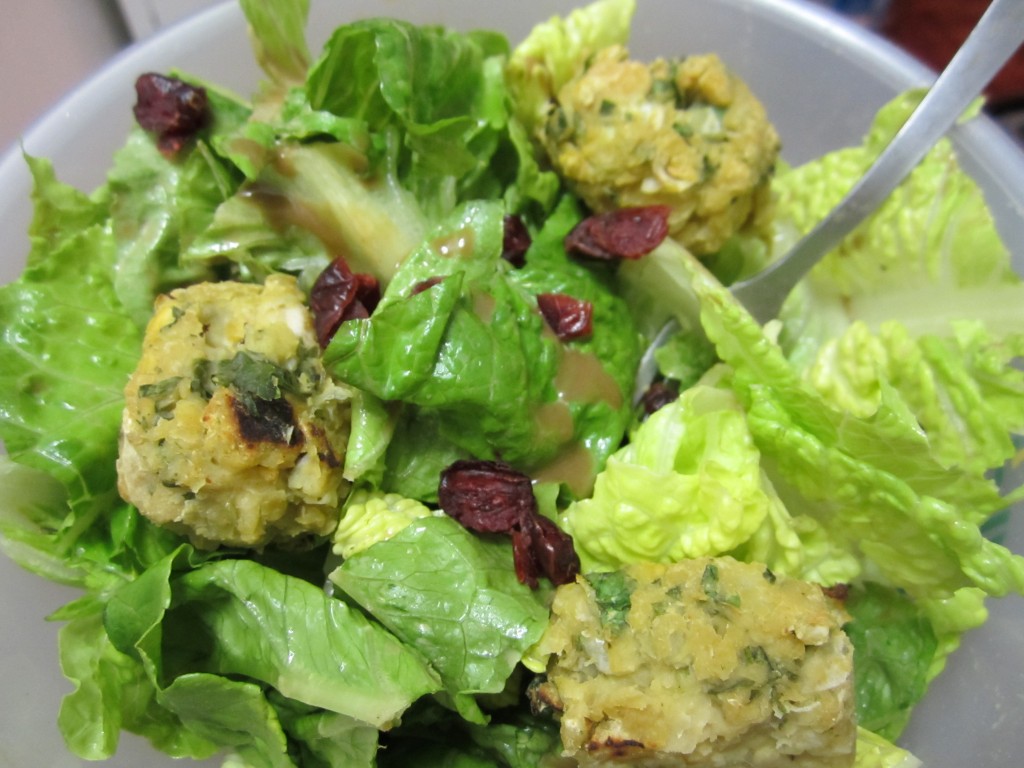 And I like to see the nutrition facts of the food I buy and prepare, so voila! I crunched the numbers – lots of fiber and protein!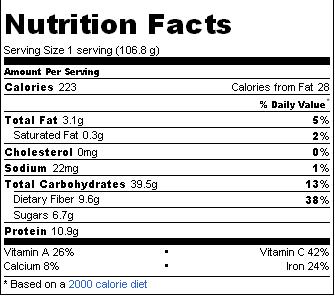 This week's CSA veggie pick-up just happened to include all of the ingredients for The Kitchn's herb garden potatoes with fresh spinach and lemon dressing. And the most difficult part of this recipe is boiling water. Seriously so easy to make! And I made sure to sample the finished product (at midnight) – two thumbs up. The only changes I made were using 1/4 cup of olive oil vs. 1/3 cup and substituting a small onion for the shallots.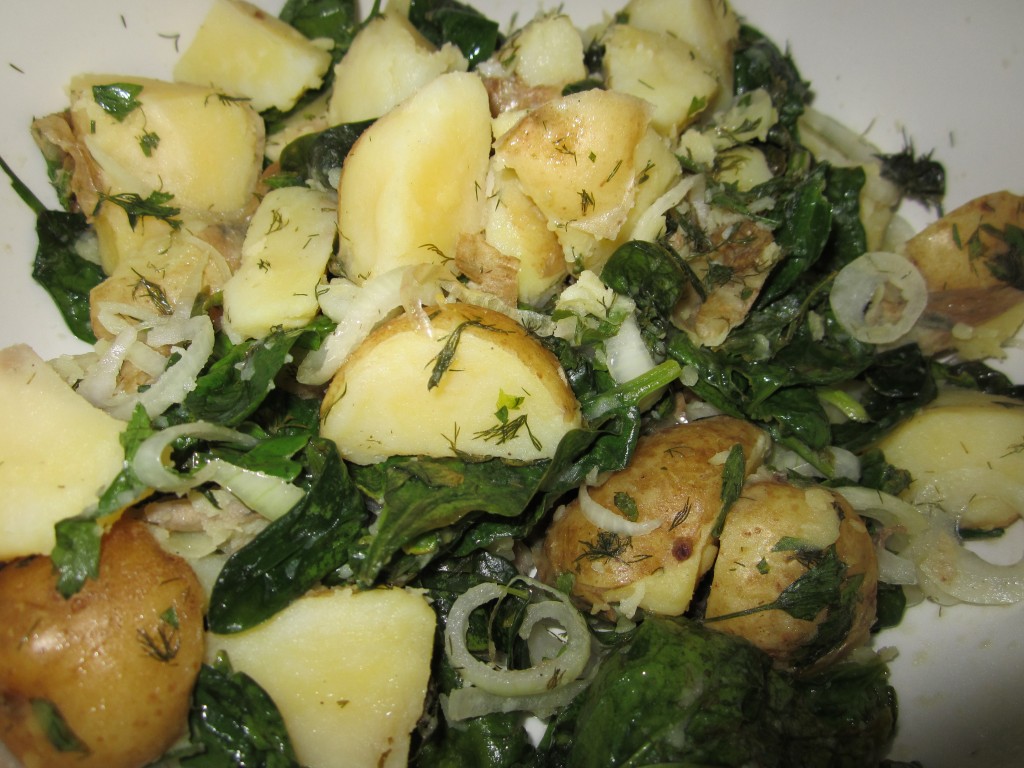 I might add some bacon to it for tonight's dinner….
And I haven't forgotten about the pumpkin-cayenne brownies – I've been eating many a few every night. Soon there won't be any left – so much for sharing!
On the training front, I've returned to running semi-usual mileage this week. Here's what I've done so far (and what I plan to do…):
Monday, Sept 26 – 7 miles in CP with Meggie + a pilates-esque workout at Strengthen Lengthen Tone. I am comically bad at exercise that is not running, but I lasted through the whole class. Victory of the week.
Tuesday, Sept 27 – 5.5 miles in Prospect Park, by myself. Glutes and hamstrings were sore from the previous night's class.
Wednesday, Sept 28 – 10 miles over the Manhattan + Brooklyn Bridges w/ Elyssa and co.  and then uptown to the office
Thursday, Sept 29 – 10 miles total including 6 miles at Half-Marathon pace
Friday, Sept 30 – 4 miles easy
Saturday, Oct 1 – 16 miles total (including 13.1 miles as part of Grete's Gallop in CP) – might do some of these miles around Marathon pace…
Sunday, Oct 2 – REST
Total: 52.5  miles
Hopefully the Fall weather returns soon…otherwise I may revolt. NO MORE HUMIDITY!
 Does anyone else cook at weird times? What should I make next?