If you follow me on twitter or you're my friend on Facebook, you probably already know that yesterday's half-marathon went well. Thank you so much for all of the virtual encouragement – it definitely helped A LOT! I've been feeling a little iffy about my fitness level lately. Sure, I've put in the miles, but my Spring and Summer races were mostly "meh". In fact, I haven't run a PR (or a good race, really…) since last Fall.
I knew I might not be in sub-1:30 shape, but I was still really excited (and nervous!) about the Philly half. In my book, feeling that way is always a good sign. It means you care about the outcome.
Saturday was a day of errands and travelling. I ran a chill 2-miler before meeting up with some teammates for the 2 hour van ride to Philadelphia. After picking up bibs at the expo and checking into the hotel, the man-friend and I headed to an Italian restaurant not too far away. We arrived at Mercato around 6pm and I'm glad we got there early – dinner was a slow affair and we didn't finish until 8pm. For pre-race dinners, I like to eat on the earlier side. It gives me more time to digest so I don't go to bed feeling overly full. When I was scouting out restaurants on Yelp, I was excited to find out that Mercato was BYOB. But sadly…the night before a race is probably not the best time to drink 1/2 bottle of wine.
But the fact that it was restaurant week in Philly made up for the lack of vino! 3 course for $35, yum.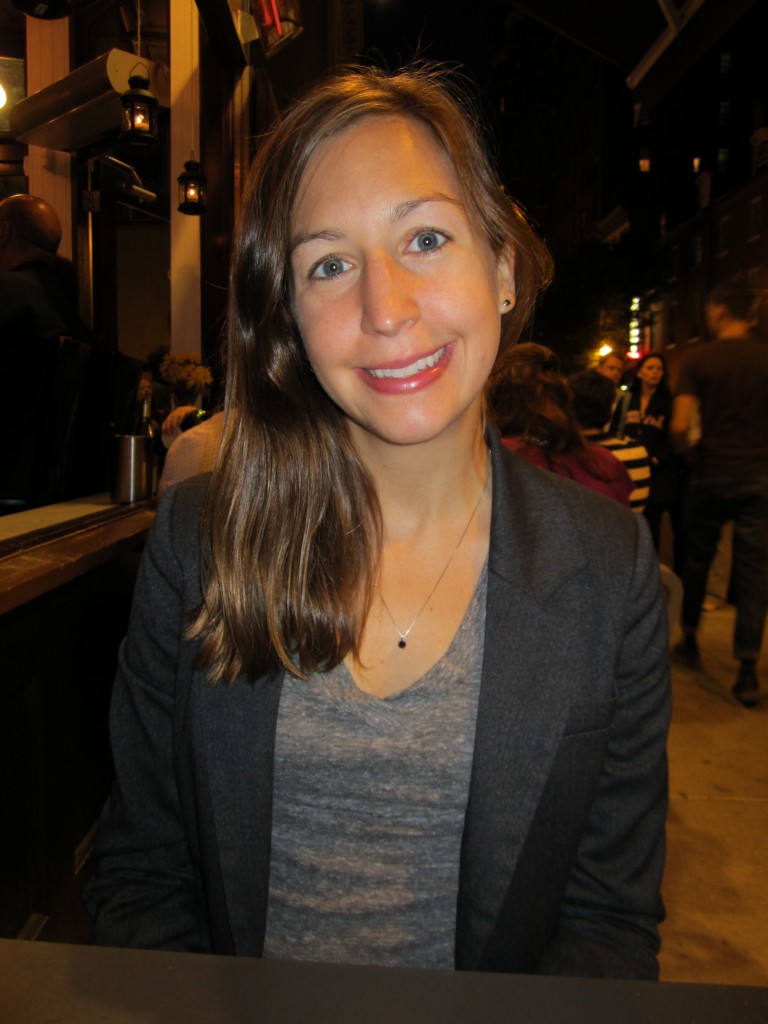 I'm not super picky about pre-race food. As long as it's not too spicy or greasy, I'm good to go. For my appetizer, I ordered the whole grilled artichoke with olive oil, sea salt, and a citrus aioli dip. I love whole artichokes (so fun to eat!), but they're a lot of work, so I never make them at home.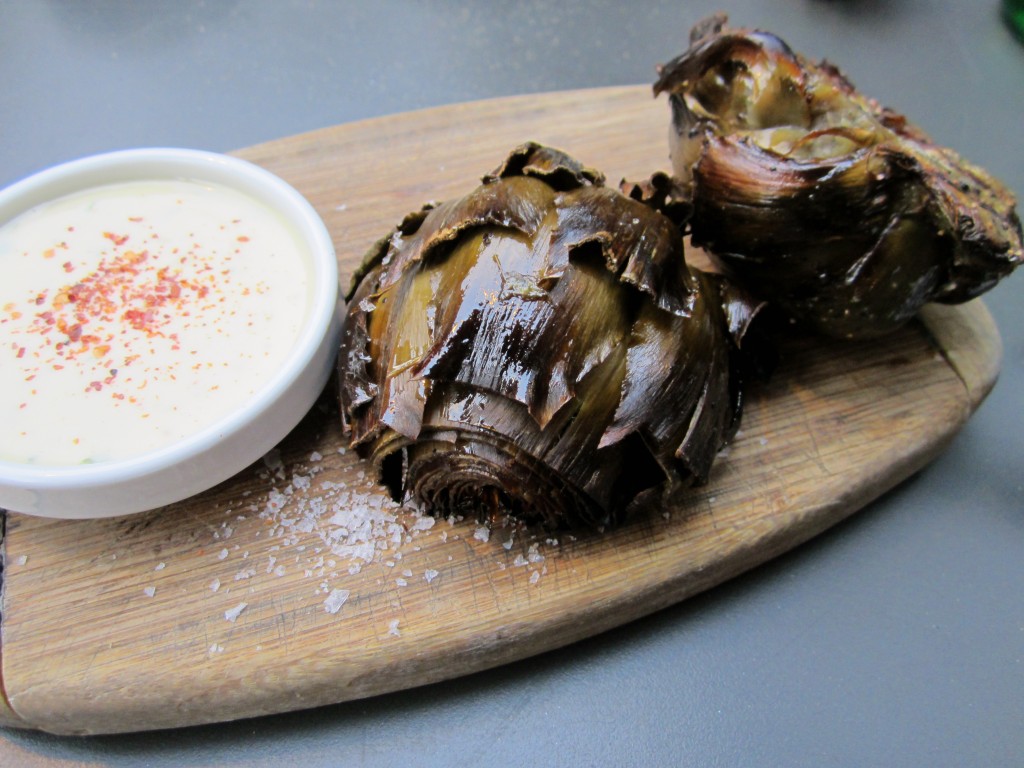 My pre-race entree was the short rib gnocchi with broccoli rabe and shaved locatelli (a type of cheese). Whoa. I'm not the biggest fan of Italian cuisine (despite the fact that I spent a semester Florence…), but this was amazing. Savory short ribs, slightly bitter broccoli rabe, salty cheese, tender gnocchi. The best pasta dish I've had in a long time, promise. I'm going to credit it for helping me run well the next day!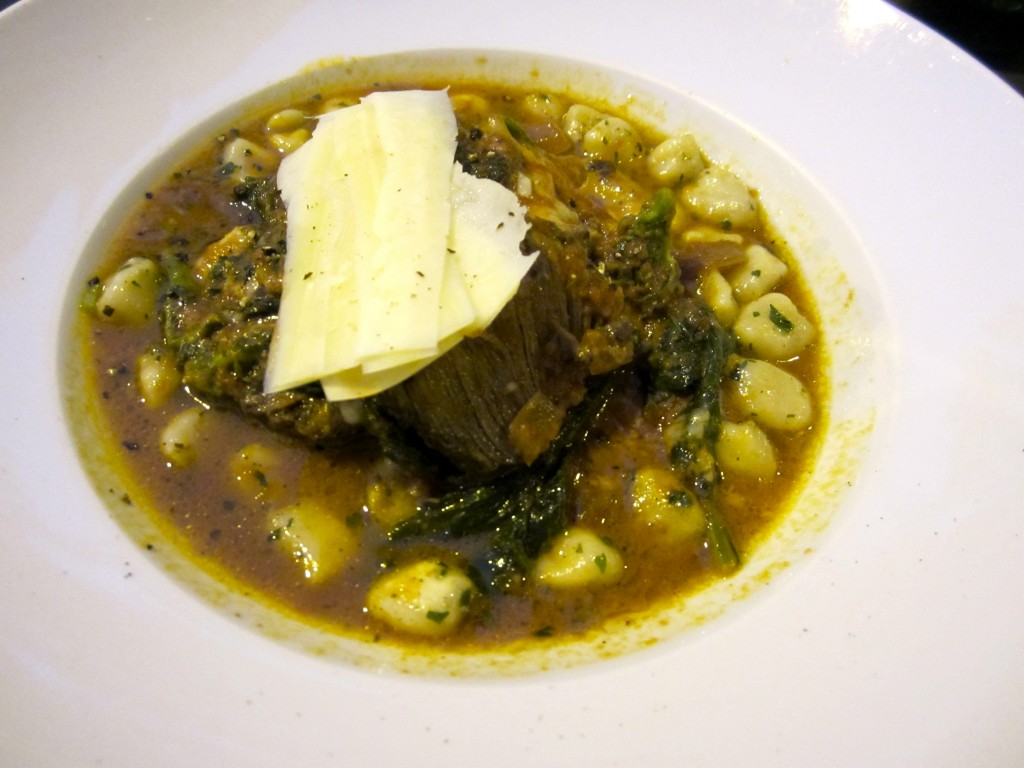 And of course, there was dessert – mascarpone cheesecake with walnuts and maple syrup sauce. I shared some bites with the man-friend, so that I left dinner feeling content, not stuffed.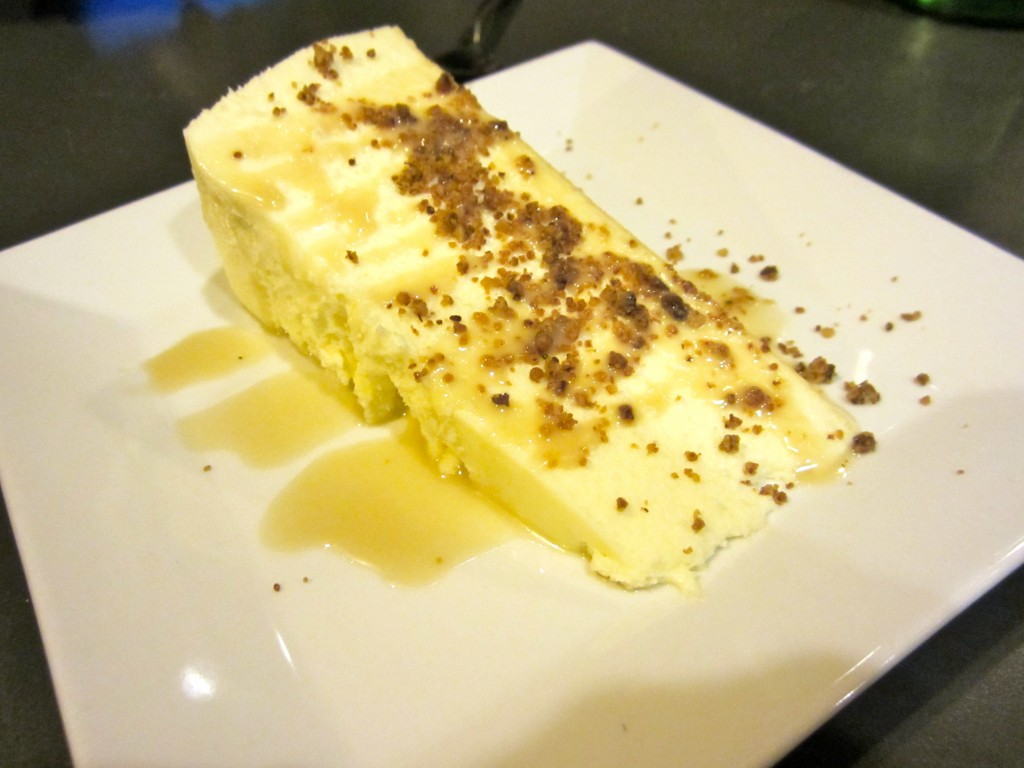 I was able to fall asleep at 9:25pm (yessss) and slept straight through until about 6am. Within minutes, I was headed downstairs to scope out the continental breakfast. I snagged coffee and a small toasted bagel topped with smashed banana and strawberry jelly. Coffee is a MUST before races for me and then I try to eat about 300-400 calories of mostly carbohydrates.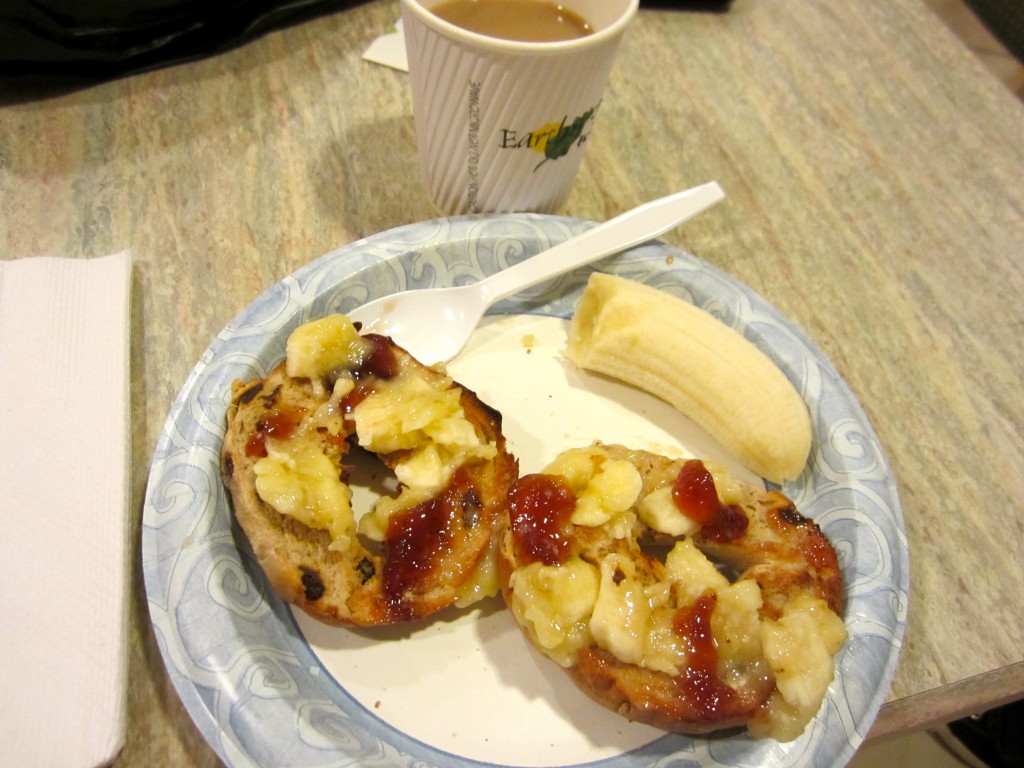 I wasn't checking a bag and I wanted to avoid the long porta-potty lines, so I stayed at the hotel until the last possible moment. I left around 7:30am and jogged for about a mile to the start.
Katie and I were in the first corral (hooray for finally meeting in person!) and so our race started promptly at 8am. I ran with a teammate of mine for the first 4-5 miles and it felt surprisingly easy. Our goal was to keep the pace around 7:05 and go through the first half of the race feeling good. Half-marathons are so unlike a 3k or 5k or 10k, where it pretty much hurts from the start. I think one of the reasons I love the half marathon (and the marathon to a lesser extent) is that it's a huge mental challenge. You have to go out controlled if you want to finish strong. I know that sooner or later the tired legs and labored breathing will kick in, but the goal is to delay that for as long as possible. To feel "in control" and "smooth" for as many miles as I can. Yesterday, I felt good for a long time. Almost scary good. Sure, I was running hard, but until the last few miles, I didn't feel like I was in that red/danger zone. I think a big part of that was starting out slow (ish) and then picking it up. That's always a HUGE confidence boost and I know that running is at least half mental. I didn't wear my Garmin during the race and while it would be nice to have mile by mile splits, I think racing sans-Garmin is what works for me. A lot of people in the race were stressed out by lost satellites, wonky reception in Center City Philly, and running more than 13.1 (aka not running the tangents). That's not stuff I want to think about when I'm racing – it's too much of a distraction. I race best when I'm completely focused on the task at hand.
The final results-

 First 5k – 7:06 pace
3.1 – 10.2 miles – 7:05 pace
6.2 – 10 miles – 6:53 pace
10 miles – 13.1 miles – 6:47 pace
Sure, I would have liked to go sub-1:30, but I feel like I ran a strong and smart race. And it's a 53 second PR. I can't be disappointed in that! You can check out last year's Philly Rock 'n Roll half here if you're interested. It's where I set my previous PR of 1:32:22 !
I cooled down for 2 miles and felt decent for the rest of the day. I did get a headache later in the afternoon and I have a feeling it was from dehydration (I didn't drink a ton post-race because I had a 2+ hour van ride ahead of me!). My quads were a little sore this morning, but over all I feel pretty good. This week will be chill in terms of running – maybe a few easy miles here and there. Next week I'll ease back into training and then start going back to workouts. I'm already getting excited about what's going to come next – the Philadelphia Half-Marathon on November 19th and the Boston Marathon on April 16th. Wheee! I'm figuring out my plan of attack for the next half and will report back soon. I have some exciting training announcements to make!
Thanks for putting up with this long-winded recap. When you have a good race, it's nice to be able to reflect and analyze, you know?
Do you have a go-to pre-race meal? One time I ate an can of chickpeas and a whole wheat wrap (whoa fiber) the night before a race, but things still turned out pretty well!