It's the first official day of Fall! Butternut squash, pumpkins, apples, (hopefully) crisp weather, sweaters, foliage. I love Summer and I'm sad to see it go, but I'm already looking forward to a lot of things in the months to come. This week was a super chill in terms of running. I ran 3 miles on Wednesday (plus a yoga class) and 4 miles this morning (Friday). I might run some easy mileage this weekend, but nothing crazy. I really needed this down week both mentally and physically. Starting on Monday, the next 6 weeks will be intense in terms of running. I don't want to get burned out!
I'm pretty sure this week has involved more glasses of wine/cocktails than miles run. That's 7 in case anyone is counting…
Wednesday night I met some of my favorite lady friends for dinner – we know how to do it right.
There was some tomato-basil and mushroom topped bruschetta to begin –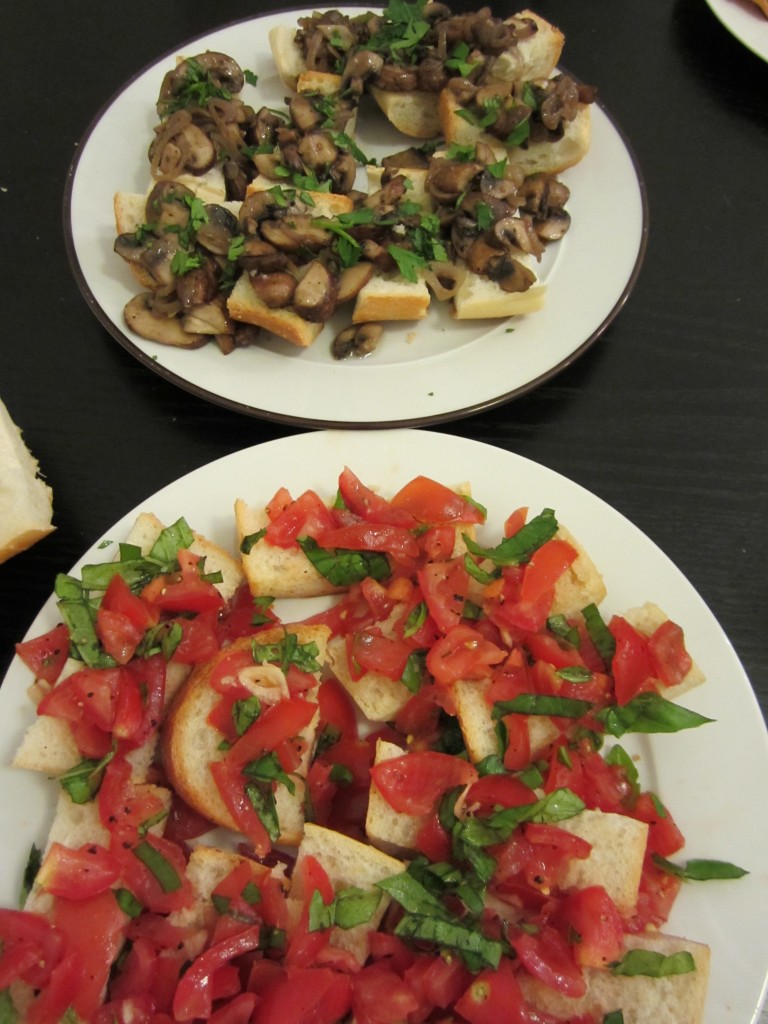 Leslie made a kale and tomato salad with cashew chive dressing. And let it be noted that she made it at 8am that morning, after we had completed an hour+ yoga class. Way to tackle the morning, lady!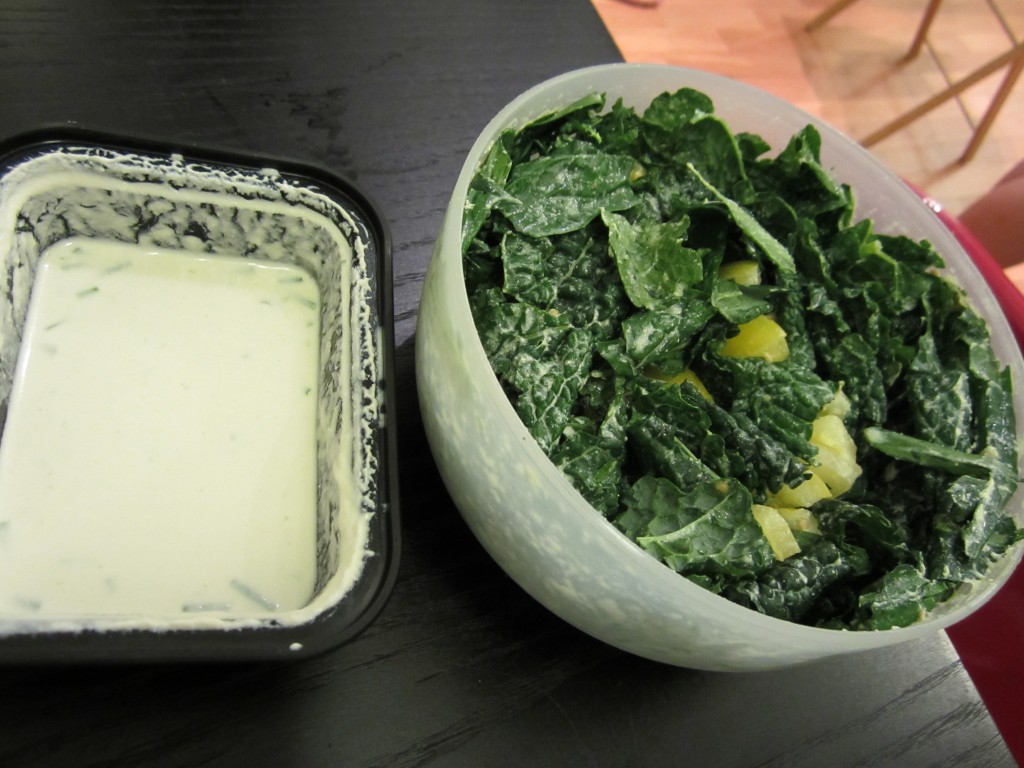 I contributed a bulgur wheat and fruit salad – super easy! Mix 2 cups of dried bulgur with 2 cups of boiling water, cover, and let sit for 15 minutes. Fluff with a fork and add shredded carrot, diced apple, dried cranberries, orange zest and juice, a drizzle of olive oil, and cinnamon, cumin, and salt, and black pepper to taste.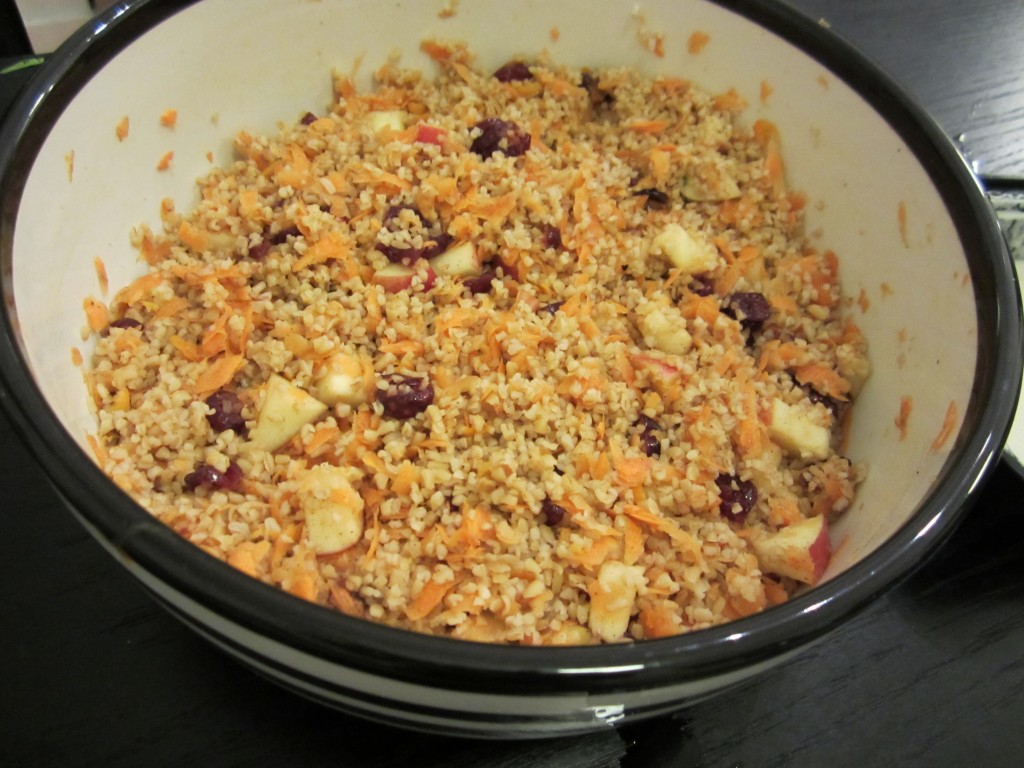 There was also caramelized onion and butternut squash galette based on a Smitten Kitchen recipe. Pretty much the best thing I ate all week. Good work, Sarah!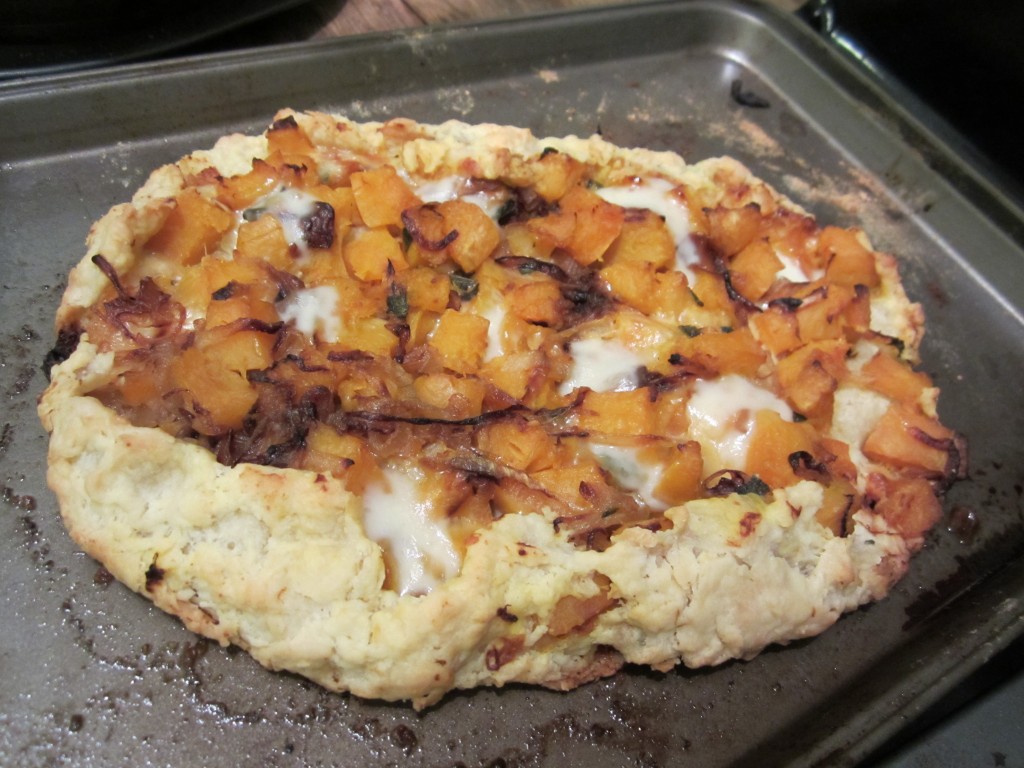 Katie sauteed us up some chard and chickpeas. Simple and delicious.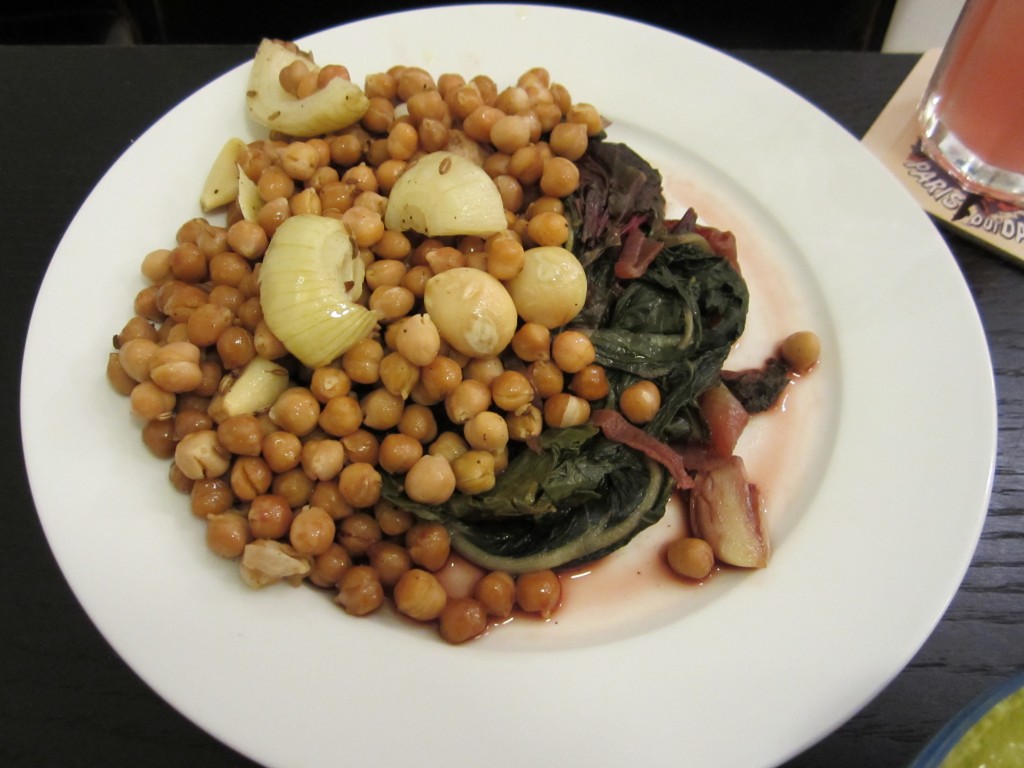 Sofia (the master of dips, guac, and hummus) brought a white bean-curry dip that accompanied sun dried tomato hummus procured by Shayne. Scooped up with lots of pita bread (and my fork).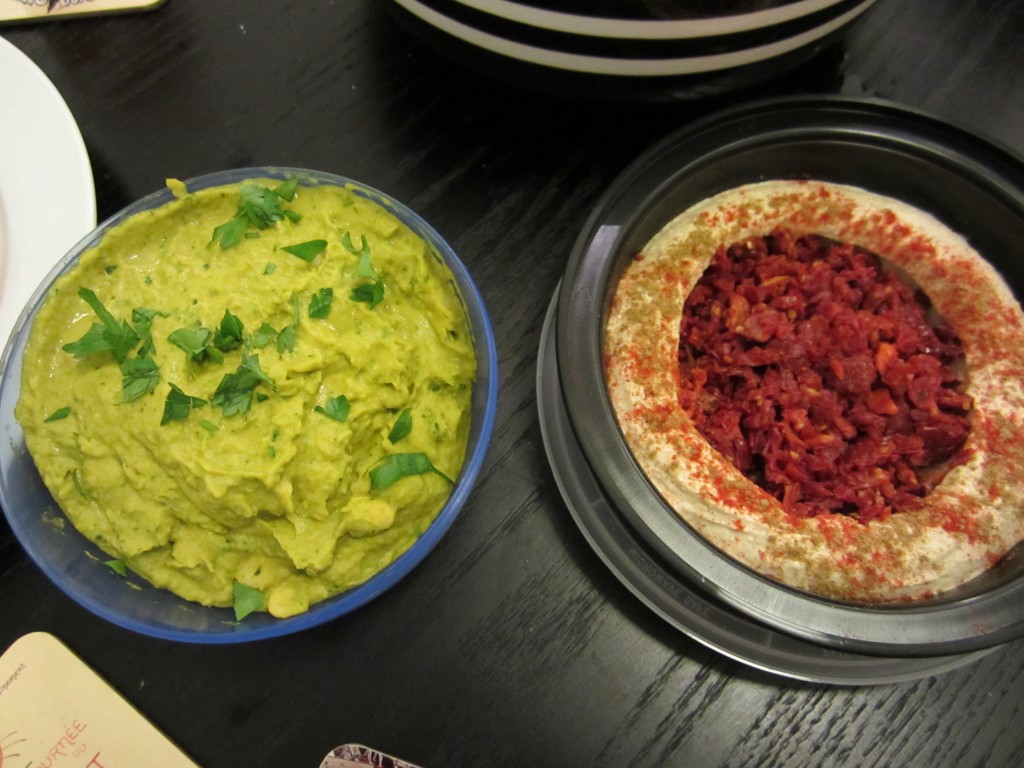 This plate full of Fall deliciousness made me feel a little less sad about saying good bye to Summer.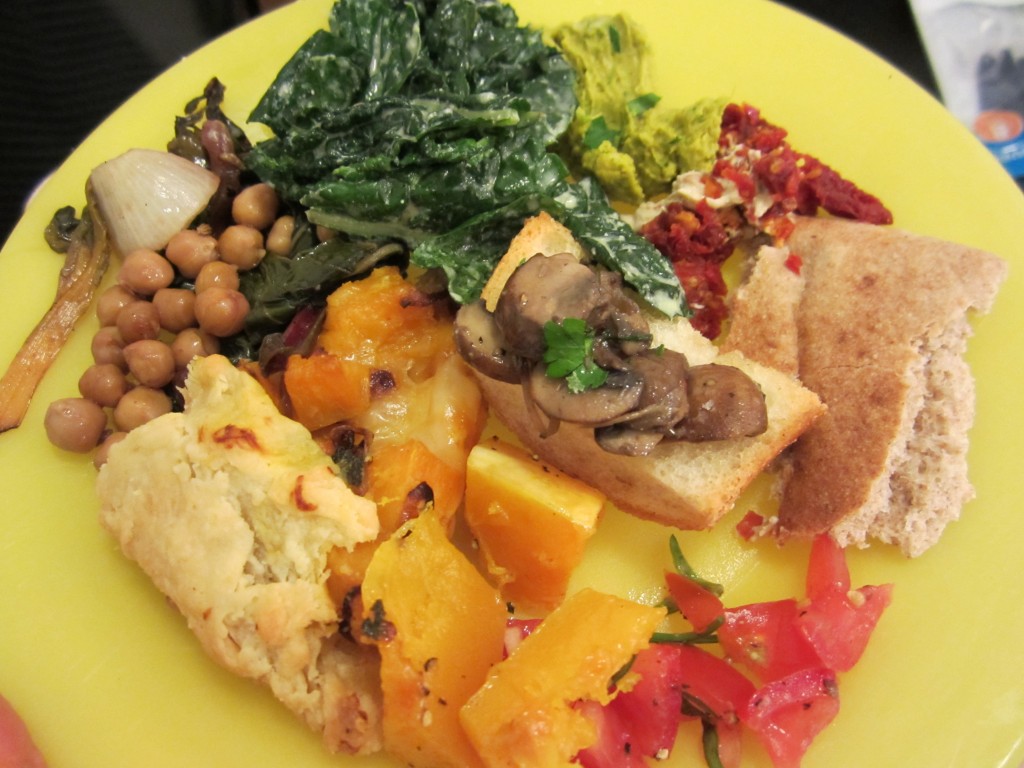 Plus hot from the oven apple crisp with (unpictured) Van Leeuwen cinnamon ice cream (omg) for dessert.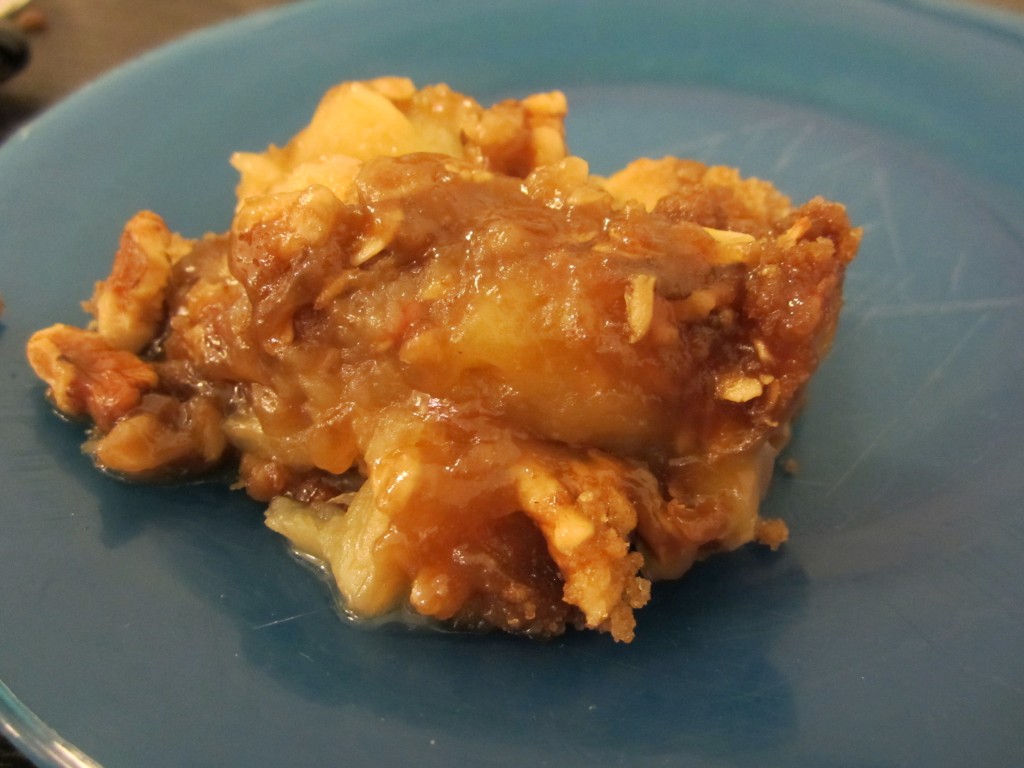 There were second helpings, many glasses of wine, and good conversation. I'm going through a lot of changes right now (things that I don't necessarily blog about), so a week full of wine, good food, and lady friends is exactly what I needed. And for next week? I'm looking forward to some sweaty miles and tough workouts –  therapy of another sort.
Have great weekends everyone! And don't forget to enter the snack box give-away. Choosing a winner on Monday!