The very first friend I made in college is getting married in a few weeks. As nervous freshman preparing to run on our school's cross-country team, we teamed up for a run during orientation week. That first fall solidified our friendship – we spent many afternoons and weekends going to practice, scarfing down post-run meals at the dining hall, and spending all weekend traveling for meets. The friendship and the running defined my first semester of college – it's what comes to mind when I picture Fall 2003. And while my running buddy left the team after that first season, we remained friends throughout all of college. And that's something I'm particularly happy about. I've met many people through running, but you know a friendship is special when you can sustain it when circumstances change.
I spent this past weekend in CT and Boston participating in the bachelorette activities. I'm running a race next weekend, so while I'd like to say that I slept well, ate healthy foods, hydrated with water, and got in some good mileage…I didn't do any of those things. I drank a lot of wine, ate much pizza, ran 2 miles on Saturday, and slept maybe 6 hours a night. But I'm okay with that. I have the rest of the week to focus on race day prep. There is a time for being a runner and there is a time for being a friend and this weekend's focus was the latter.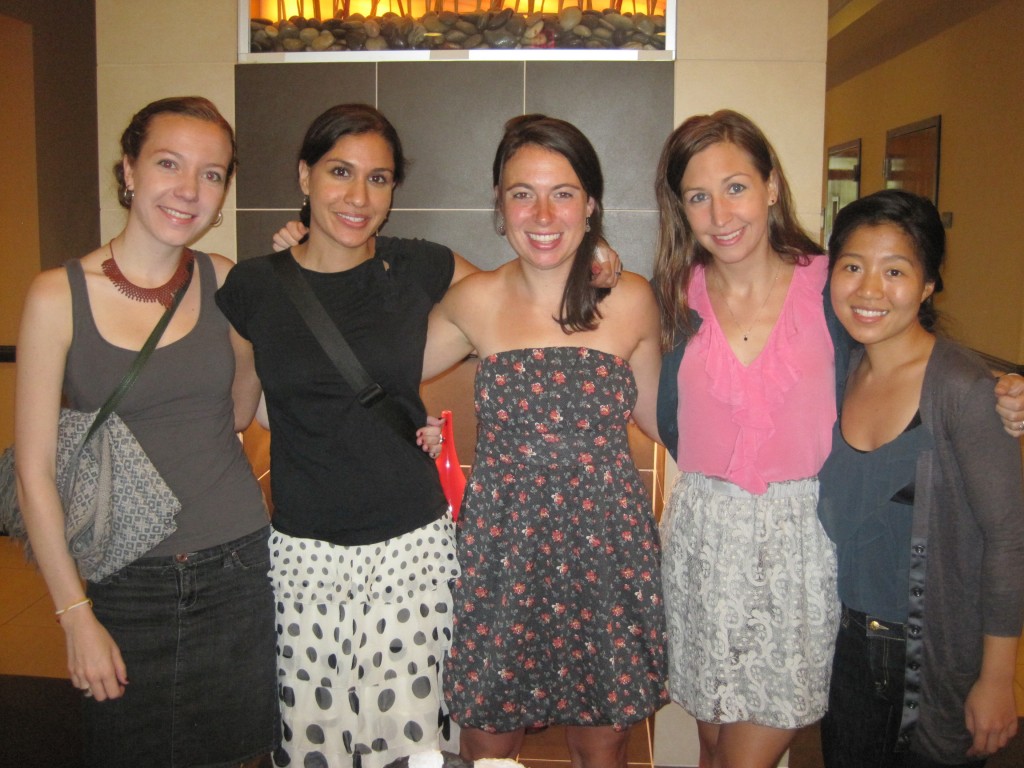 Highlights of the weekend –
I ziplined (the bride-to-be is adventurous!):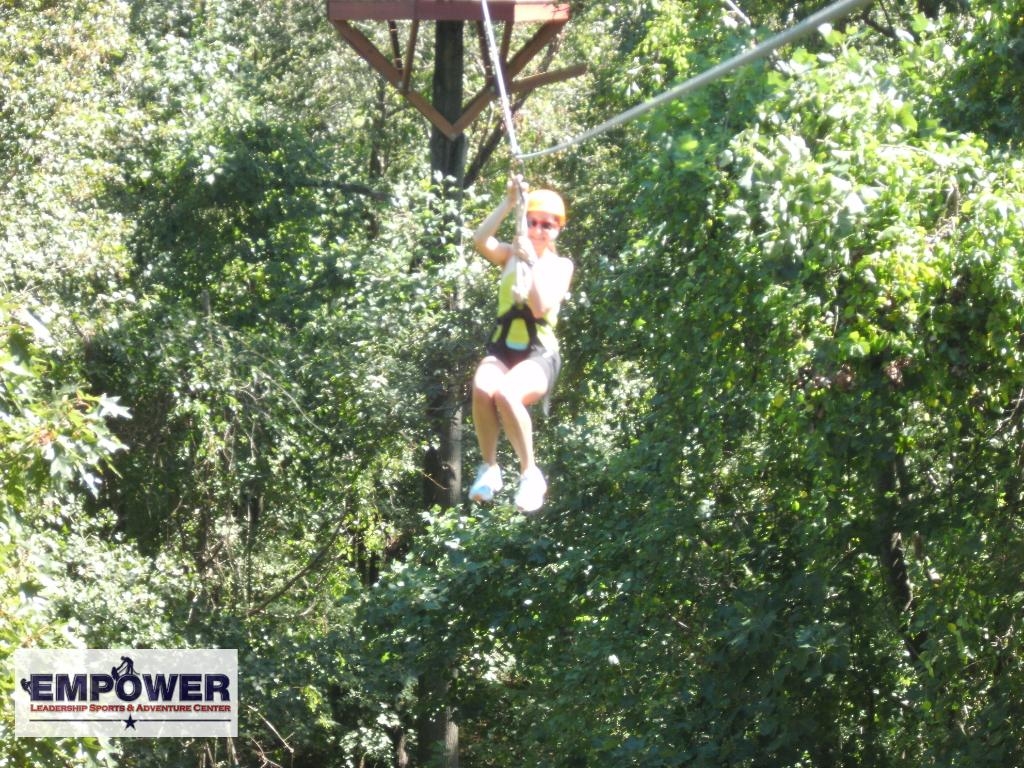 Drank a lot (A LOT) of delicious sangria: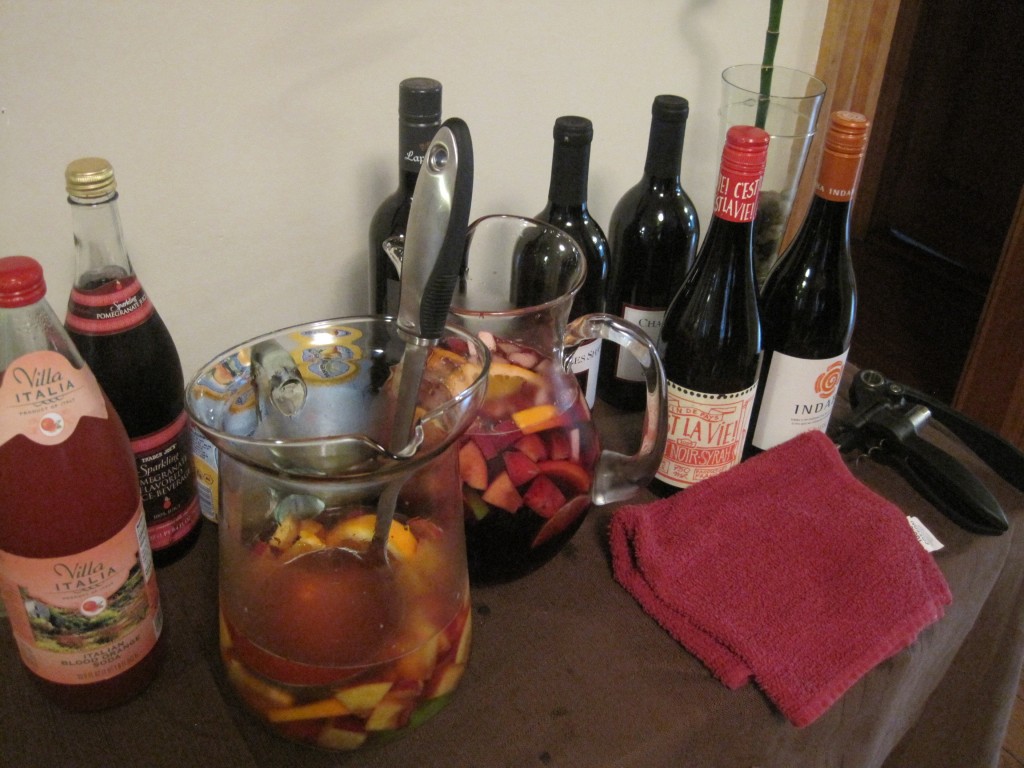 Fueled with cheese-stuffed, bacon-wrapped jalapeno goodness: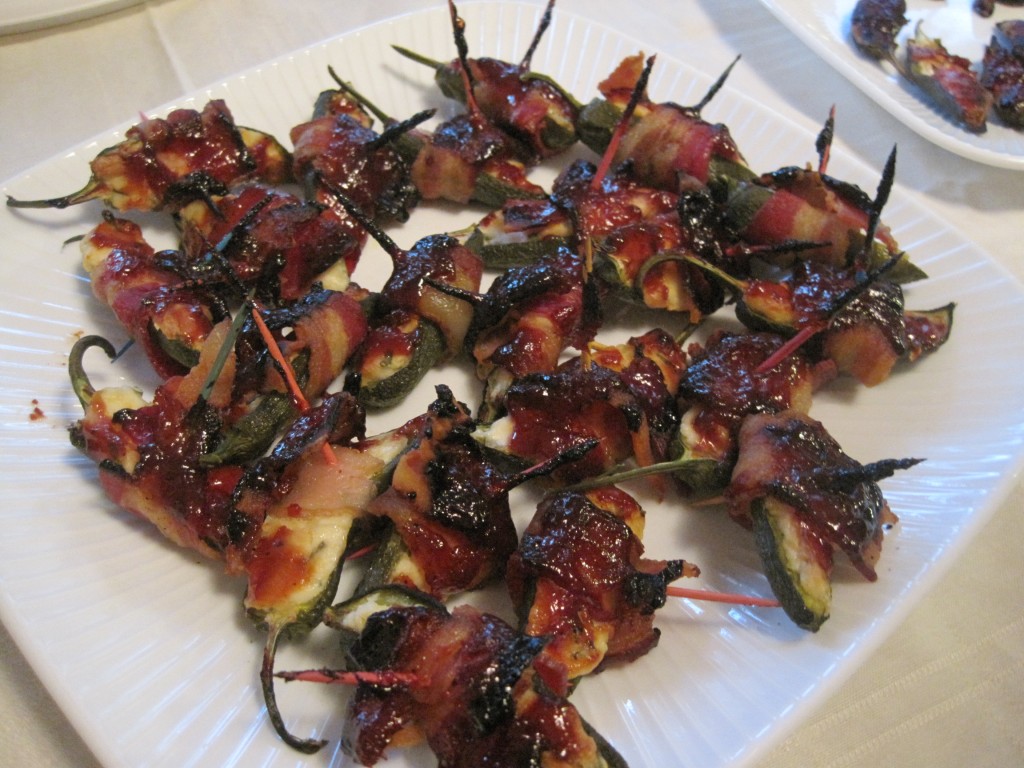 Devoured some PG-13 rated desserts….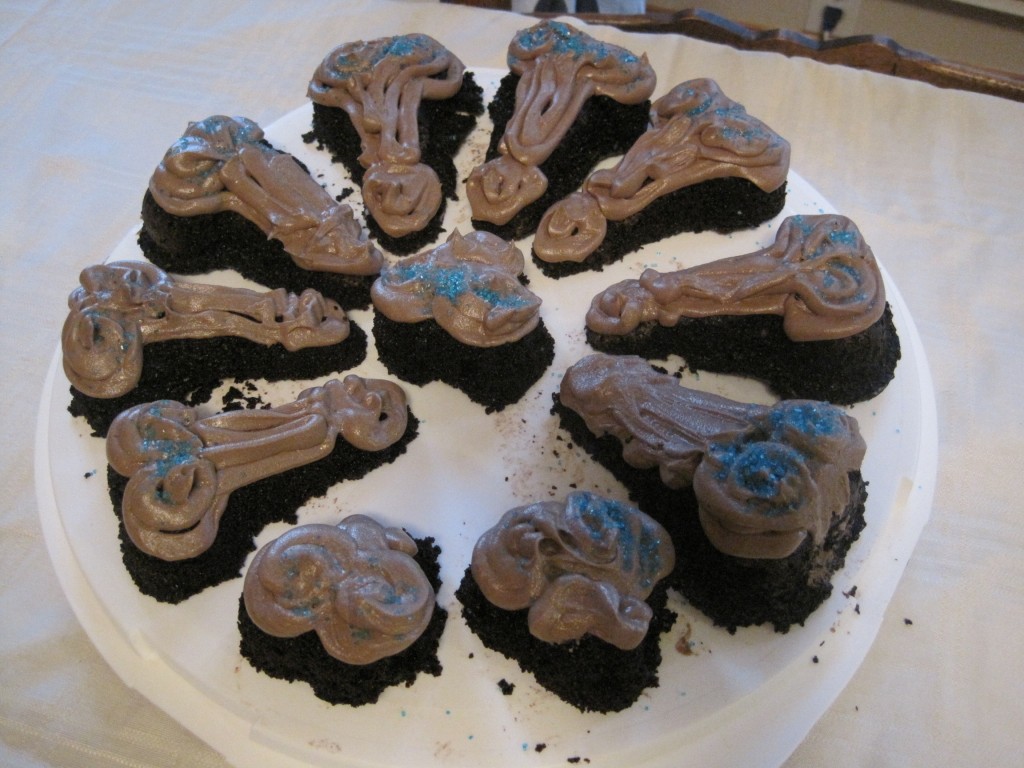 Ate a delicious curried chicken salad sandwich from a cafe I loved as an undergrad: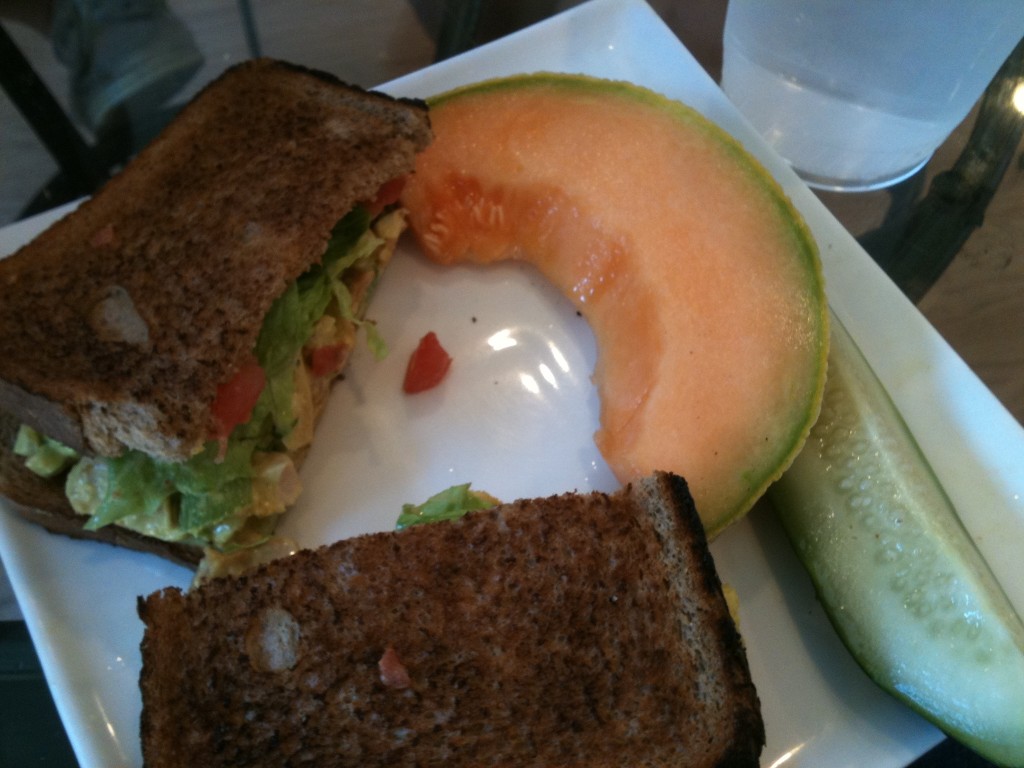 Note to self: Re-create this ASAP!
And when I returned to the city last night, I slept for eight glorious hours (8!). I hope to keep that up for the remainder of the week. I'm also picking up some CSA vegetables on Tuesday and am already brainstorming some healthy, race-week worthy dinners.
Here's how last week's training panned out:
Mon, Sept 5 – 15 miles total including ~6  miles @ tempo pace
Tues, Sept 6 – 5.75 miles easy
Wed, Sept 7 – 7.25 miles easy
Thurs, Sept 8 – 2 mi shake out run in a.m., 9 miles p.m. including 6 mile tempo (7:41, 7:35, 7:30, 7:05, 6:58, 6:55)
Fri, Sept 9 – 9 miles veryyyyyy easy (run-commute)
Sat, Sept 10 – 2 mile Alumni Run at Wesleyan University
Sun, Sept 11 – 3 miles in Medford, MA
Total: 53 miles, about on target although major lolz to Saturday's 2-miler…I definitely planned on more than that…
Race Week: I'm not going in to full taper mode for this race. Sure, I'll get some extra sleep and scale back on the mileage, but I'll probably still run 6 days this week. I feel like I've got a pretty good read on my fitness level and while I'm not going to say 1:30 is out of the question (miracles happen!), I'm more likely in 1:32-1:34 shape right now. And I'm okay with that. I'm still excited to toe the line in Philly, to see what I can do. This training cycling wasn't perfect (is a training cycle ever perfect??), but I'm proud of the work I've put in so far. No matter what happens on Sunday, I plan on running as hard as I can and learning from the race experience. If I can string together another two months of training, like the previous two, I think I'll be in really sick shape for the Philly half in November.
And oh yeah, one more thing on the horizon – Boston 2012. Assuming my registration goes through (I've already submitted an application), I'm doing it. More on that next time…
What's your go-to party dish? I've been thinking about those cheesy, bacon wrapped jalapenos for the past 48 hours!