Hello from packed boxes and moving land! I am taking exactly 8 minutes to blog and then I've gotta bounce.
The good news – I signed my lease, paid the rent, and have keys in hand for my new place. Yayy!!! I am a worrier, so of course I kept having nightmares of being scammed and not having anywhere to live at the last minute. Luckily, this does not appear to be the case.
Last night, the first thing I moved into my new place was a 6-pack of Brooklyn Lager and a some Six Point Sweet Action (now in cans!). I think I made a really good impression on the neighbors….
"Oh look, there goes apartment #4, bringing in the booze ASAP".
I've got my priorities straight – hydration!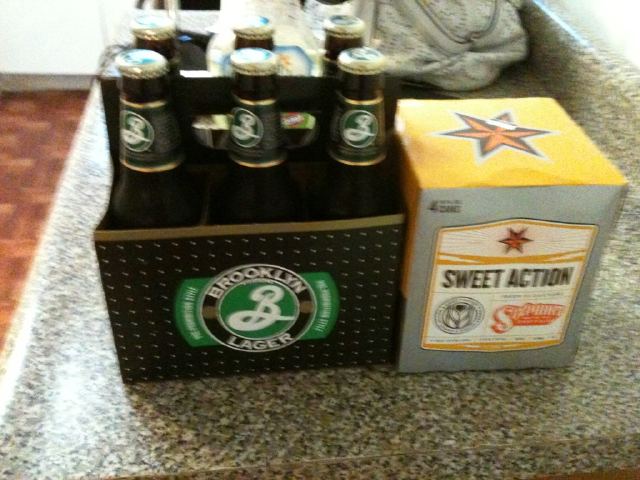 This week has been full of packing and also eating up all the perishable things in my fridge. Luckily, I've been able to scrounge up what I think are basically the best sandwiches ever. If I wasn't worried about nutritional deficiencies and variety, I would eat these two things every single day –
Toasted whole grain bread slathered in mayonnaise (so delicious – if you're a hater, I don't want to hear it!!), topped with heirloom tomato, and salt & pepper.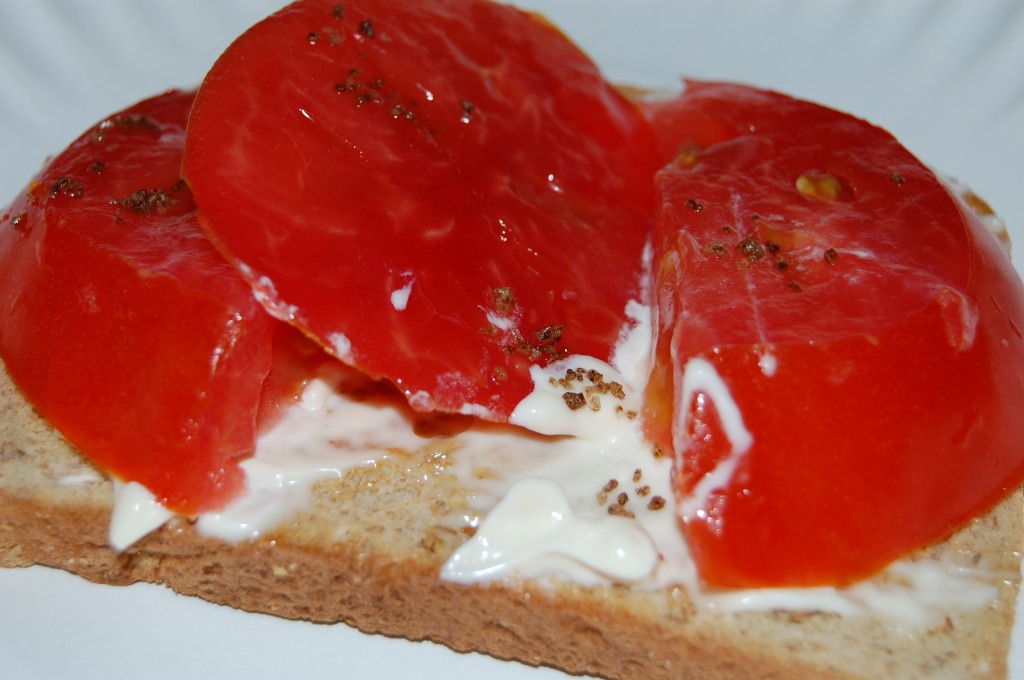 And more toast, this time with peanut butter, raspberry jam, and a sliced banana. YUM.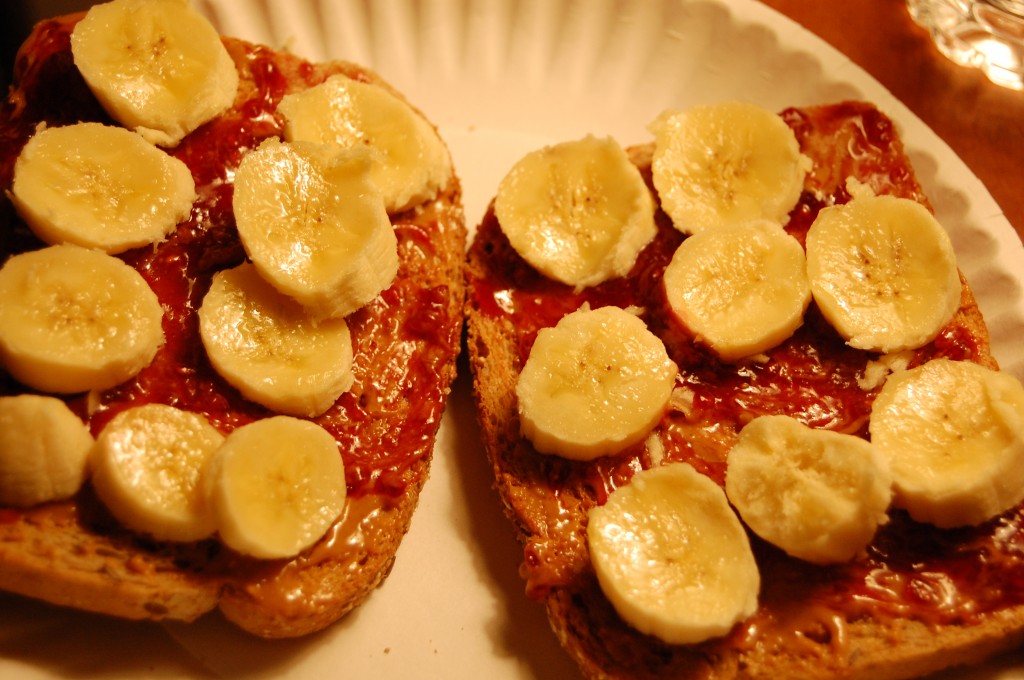 Despite this week's hectic schedule, I've been able to log decent mileage. Actually, running is probably the only thing keeping me sane right now. Here's how things have shook out –
Monday, August 15 – 4 miles (picked it up for the last mile, ~7:00 pace)
Tuesday, August 16 – 8 miles, easy
Wednesday, August 17 – 9 miles, easy
Thursday, August 18 – 11 miles in 1:28:30 (8:02 pace) incl. 2.75 mi warm-up, 5+ mile tempo, 1k pick-up, 2.5 mile cool-down. I arrived at the team workout sort of late and had to jump right into the tempo (no time for stretching, strides, etc). The route was rolling hills, so my miles ranged from 6:49 pace to 7:22 pace. Not quite as fast as I'd like to be, but considering I'd been packing all day and wasn't prepared for such a sudden start, it was a good effort. The 1k was supposed to mimic end of race fatigue and I just gutted it out. I don't think it was very fast, maybe 7:30 pace? After I finished the tempo portion, I came very close to vomiting and/or passing out. The sign of a good workout, right?!
Tomorrow is going to be an OFF day from running, the only workout I have planned is schlepping my stuff up four flights of stairs. Huzzah. If all goes well, I have a 13-15 miler planned for Saturday or Sunday, bringing me to about 45-50 miles for the week. Right on target for mileage, now I just have to get my workout paces up to par.
Alright, I'm out, next time I blog it'll be from BROOKLYN!
What's the first thing you do in a new neighborhood? I already scouted out a nearby supermarket and laundromat, but I need to find a go-to coffee shop….