I'm sure by now you are aware that it is 1) July and 2) hot as balls. Needless to say, today's long run was neither my swiftest or most comfortable endeavor. But miles needed to be run and so they were. I made a last minute decision to do my long run today, mostly because Ali, Kelly, and Maria agreed to meet at 6:20am and I'm pretty sure that's not going to happen tomorrow when I'm runnin' solo.
Things that made it bearable: my new camelbak hand-held water bottle (filled with Gatorade) and the thought of iced coffee waiting for me once I finished. I know I'm trying to save dolla dolla bills, but if I'm going to wake up at 5:40am to run 12 miles, I'm going to buy myself a $2 coffee.
The deets on today's run: 12 miles in about 1 hour, 48 minutes (~9:00 pace). After running about 6.5 miles on the bridle with my lady friends, I headed to the gym for 3.5 miles on the (air conditioned!) treadmill, and then finished up by running 2 miles back to my apartment. Sometimes when the weather is atrocious, I'll allow myself to run a few miles of my long run indoors. However, I try not to do entire long runs on the 'mill because I don't think it's as physically challenging as the outdoors (no wind resistance, hills, etc). Come September 18th, I'll be racing on the roads, so I best be training on them!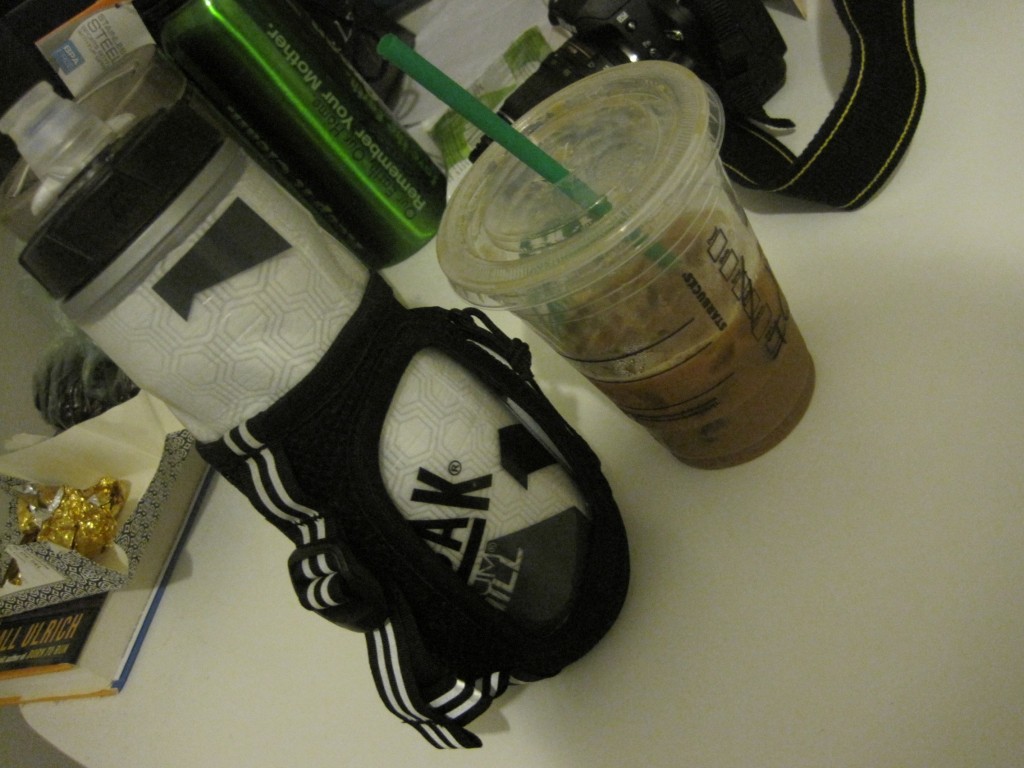 I know everyone's been bitching about the heat, but I secretly love when it's hot outside. I can wear as little as possible (sports bras! sundresses! flip flops!), eat ice cream outside without shivering, and take long walks to people-watch in the evening (that's not quite as fun in January when it's dark at 5pm and 12 degrees).
Also, I like hot weather foods better. Fruits and vegetables are in season. And white wine spritzers are an acceptable form of hydration. Last night, the lovely Rebecca hosted a cocktail party featuring St. Germain cocktails (white wine, elderberry liquor, and seltzer).  Sarah, Leslie, Sofia, Katie, Shayne, Danielle, and I brought some bites to share and I admit, I felt pretty fancy sipping white wine and eating brie cheese. Although, I do have to note that while everyone else donned summer dresses, I arrived sweaty and in spandex. Apologies.
Mmm, cheese. I bought the Chimay because I thought it was infused or aged with beer. I think I was wrong, but it was still good!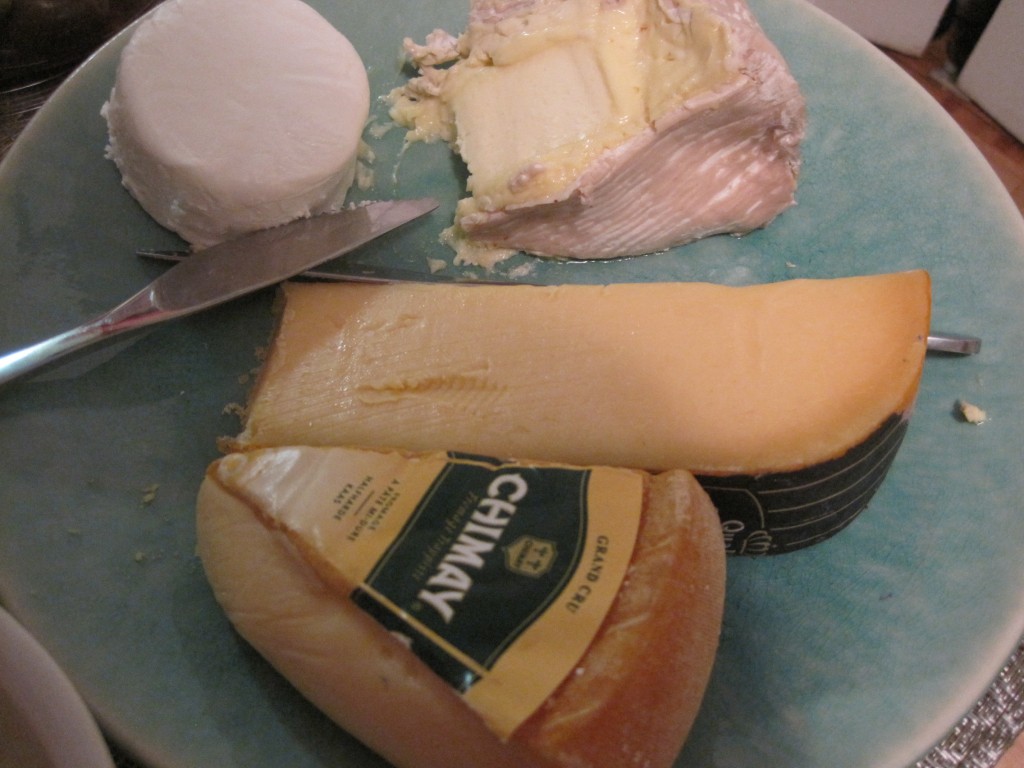 Carrot-Cumin dip, black bean hummus, almonds, olives, sauteed chard with peaches and pumpkin seeds, fresh berries…it wasn't a bad spread.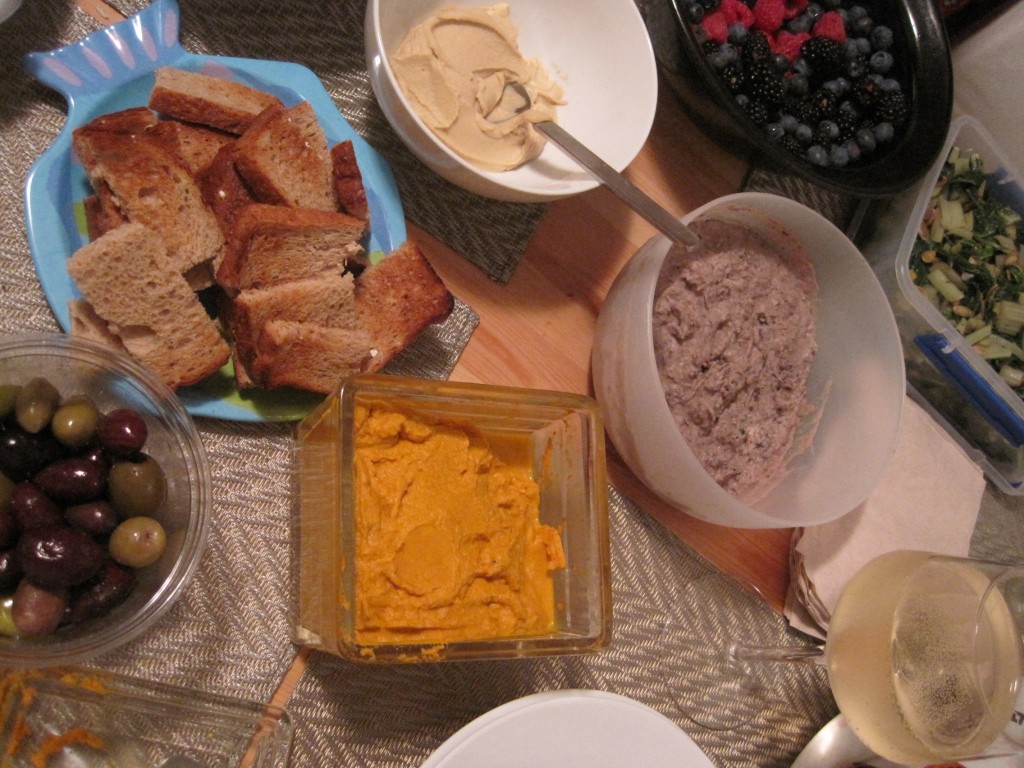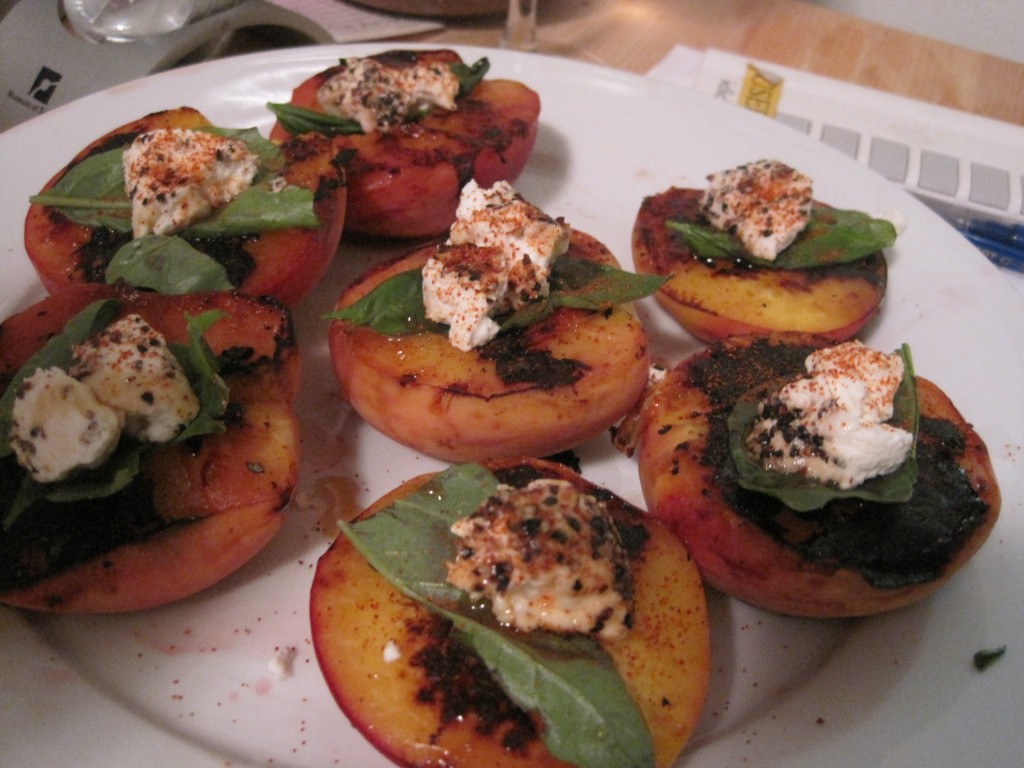 I was most impressed with Leslie's peach-goat cheese concoction (inspired by an Eat, Live, Run recipe). She added some red pepper and the spiciness was awesome!
Long run fuel! Good thing lots 'o fiber doesn't bother my stomach.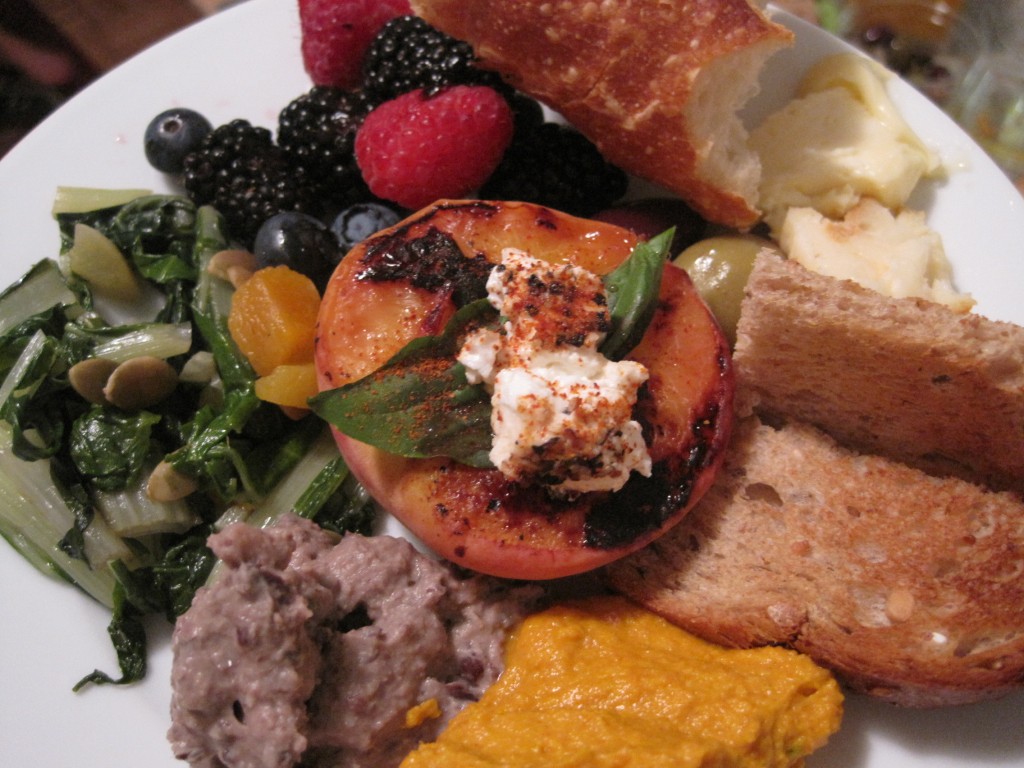 A cocktail party with friends and a long run, not a bad way to start off the weekend, I say! Here's hoping your weekend is full of air conditioning and popsicles. I heard it's going to be hot. Or something.
Would you rather run on a steamy summer day (humid, 90 degrees) or a bitterly cold day (windy, 2 degrees)?