Thought #1: I've noticed that I've been sort of "phoning in" a lot of my runs and while this is cool for recovery days, my regular runs should probably be closer to 8:00 pace (vs. 9:00 pace). Easy recovery runs will be scheduled for post-workout/long run days, but I'm going to try and pick up the pace a bit at other times. If this doesn't work out, I can re-evaluate, but I think running with more intention might do me good.
Thought #2: Lots of people have been raving about the New Balance 890's, but I'm still on the fence about them. I wore them yesterday for the second time and they feel a little stiff and inflexible (especially in the toe box area). Maybe I need to wear them a few more times to break them in…?
p.s. I know my legs are dirty, thanks bridle path.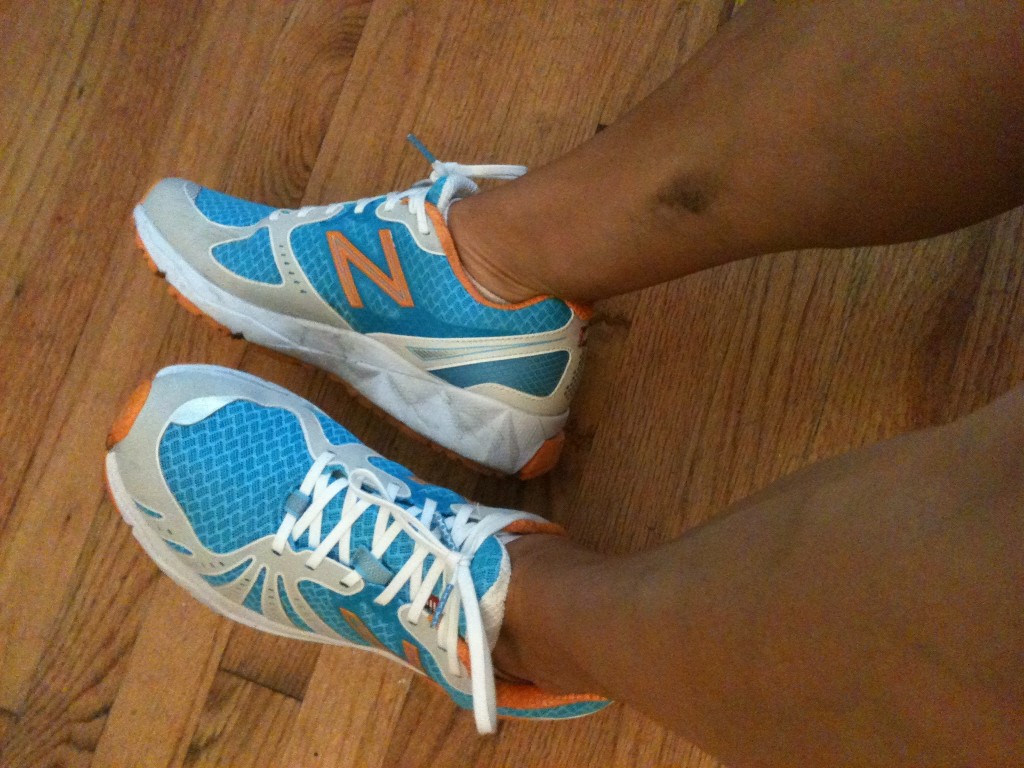 Thought #3:  I was supposed to be off of work yesterday, but I came into the office anyway. My reasoning: 30% – I was already awake (woo, 6am running buddies!), 40% – I actually really like the structure of going to the office, 20% I actually wanted to do work (to avoid getting behind), and 10% – I really wanted to try on my new J Crew dress that I ordered (on sale). It was delivered yesterday morning!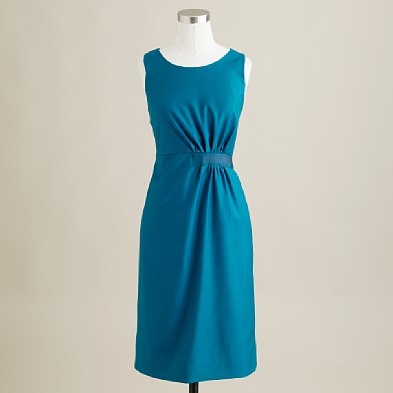 The fact that I wanted to go to work, scares me quite a bit.
Thought #4: I got a salad from Chop't yesterday (surprise, surprise). Probably not the smartest idea considering I'm trying to save $$, but I don't have any groceries at home. I'm headed out of town this weekend and am trying to eat up everything in my fridge/freezer before I move. So unless I wanted to bring frozen vegetables and raspberry jam for lunch, I had to buy. On the bright side, my salad made me very, very happy: romaine lettuce, cucumber, jalapenos, bell peppers, chopped egg, and lemon tahini dressing.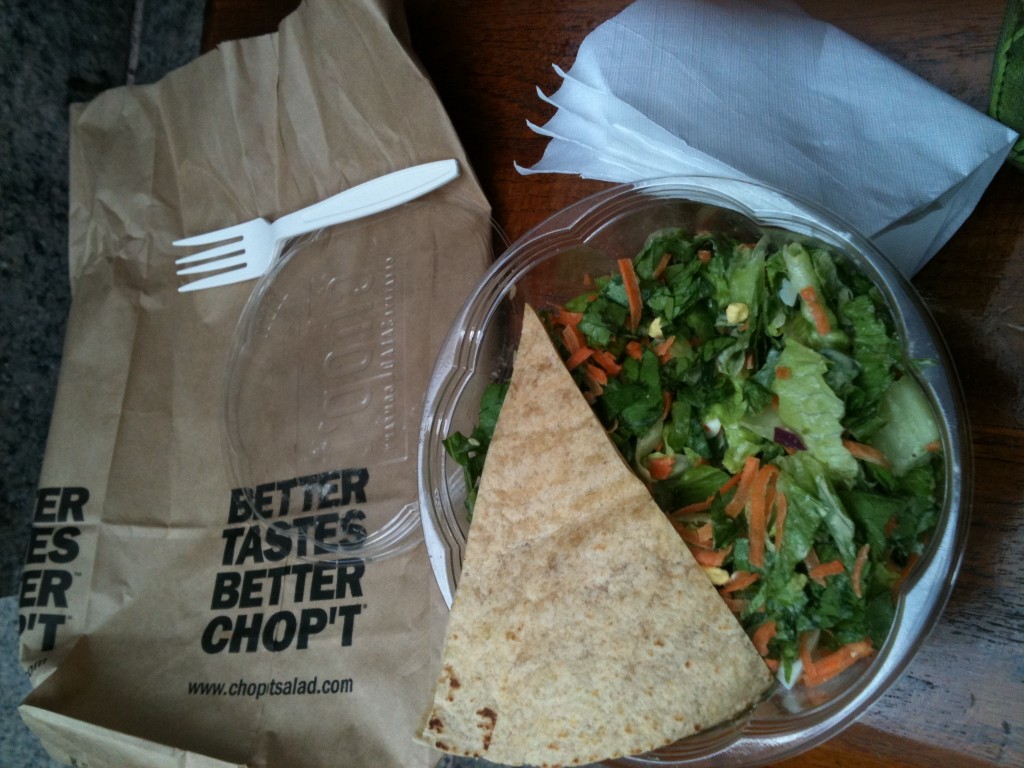 Thought #5: While breakfast and lunch are usually A+ healthy, dinners lately have been sort of a free-for-all. Last night? A large glass of red wine, a salty pimp from the Big Gay Ice Cream truck, and some roasted beets with broccoli slaw and peanut vinaigrette when I got home. That's a weird combination, I'll admit.
Important note: See these two drinks? They were FREE! If you live in NYC and have Four Square (or a Yelp account), you can get a free beer or wine upon your first "check-in" at Lillie's Victorian Establishment. It's a cute bar, centrally located (Union Sq), and the wine pour was super generous!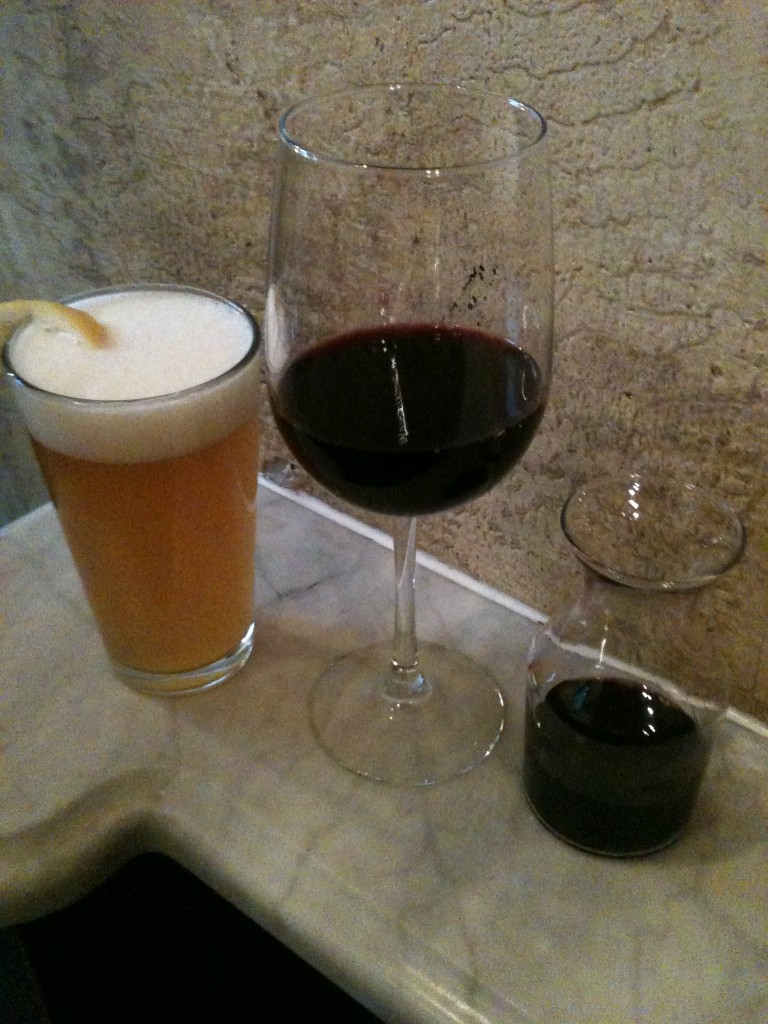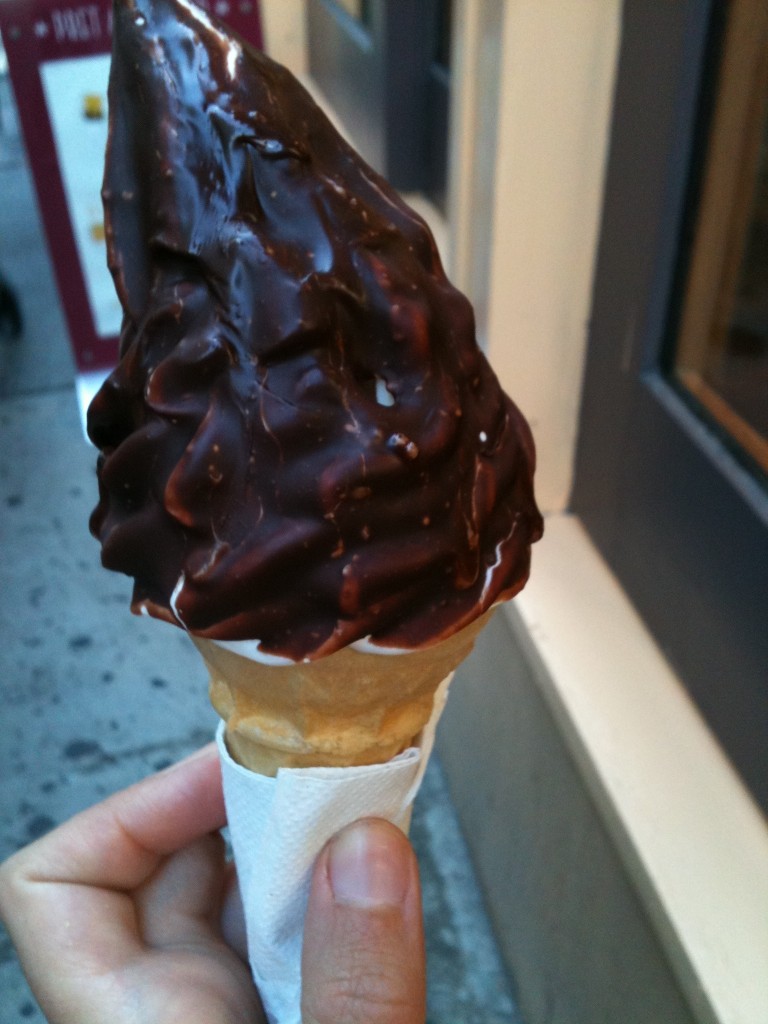 Dinners as a twenty-something in NYC are tough – on any given night, I might have team track practice, a late evening in the office, or happy hour plans. Not exactly conducive to a home-cooked meal! So I do my best to eat healthy stuff earlier in the day and cut myself slack in the evening. Lately I've been eating Stonyfield's Activia yogurt for breakfast (with other stuff, of course). It has the same active cultures as the original Activia, but it's made with organic milk. Good to know: these yogurts are kosher, gluten-free, and are packed with calcium, Vitamin D, and protein.
Stonyfield sent me a tw0-week supply of yogurt and they've offered to mail out 5 packs of coupons (each coupon pack is worth 2 weeks of yogurt!) to Runner's Kitchen readers. Yo, organic yogurt is $$, so if you want to get some for free leave a comment telling me what you normally have for dinner.
I'll pick a winner on Wednesday, August 3rd by 9am. So yeah, your usual dinner – tell me about it!