The Good News: The man-friend and I had a very fun trip to Puerto Rico (and have returned safely). We also remembered to pack a lot of healthy snacks for our travels! 😉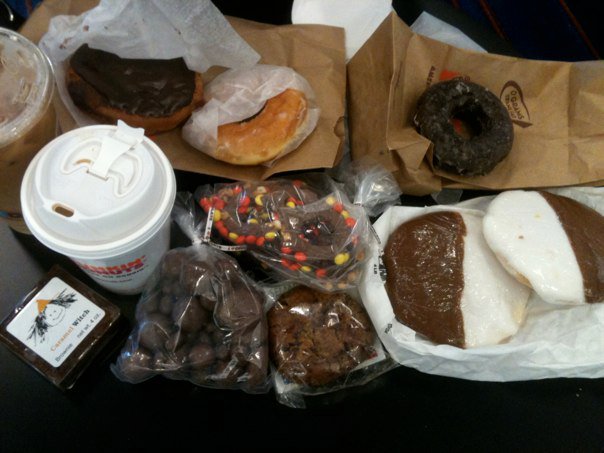 Note: I also brought apples, prunes, and Kashi granola bars, but the man-friend was not so interested in those…
The Bad News: I have a mountain of work (and personal) emails that I might never get through. Thank goodness for guest blog posts! I have a few in the vault and will continue posting them throughout the week. In case you haven't already had a gander, Ali, Angry Runner, and Sofia wrote some useful/funny things for me earlier this week:
Okay, back to this vacation business. My trip was fun, but I'm not going to bore you with an 8-part recap or anything like that. I would however like to give a shout out to a few of the extra-special places we visited while in PR and give my top tips for enjoying vacay without ending up too hungover/sunburnt/out-of-shape. In case you haven't noticed, I'm not super uptight when it comes to my routine. Sure, I like certain habits – morning runs with friends (when I can actually wake up in time…), healthy(ish) breakfasts, and copious vegetable consumption, but I also like to kick back and enjoy a few beers now and then. I don't think it's realistic to go on vacation (or even a business trip) and plan on eating 100% healthy foods while sticking to an overly ambitious exercise routine. Stuff happens, schedules change, and let's be honest – a poolside margarita is a LOT more enticing that a treadmill run.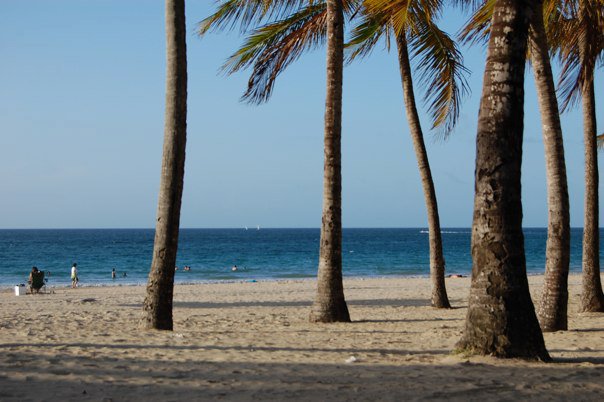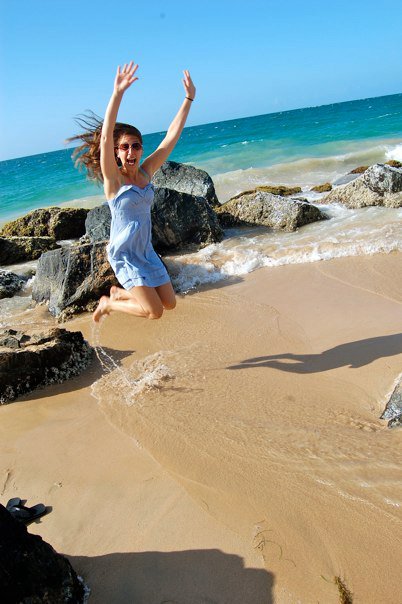 While in the PR, I tried to start each day with 1) running and 2) a healthy breakfast. Over 5 days, I took 1 rest day (Friday) and ran 19 miles over the other 4 days. I even got the man-friend to join me for a few jaunts! I usually didn't feel like running upon waking (Puerto Rican coffee was calling my name…), but I knew the mornings were my best and probably only opportunity for fitting in some miles.
 Saturday – 3 miles barefoot along the beach
Sunday – 7 miles on the hotel's treadmill (in the basement, wayyyy to humid and dungeon-like to warrant a second visit)
Monday – 4 miles barefoot along the beach
Tuesday – 5 miles barefoot along the beach
 Certainly not the most amount of mileage I've run in 4 days, but I'm pretty damn proud of myself. Running while on vacation (especially in 90 degrees and 90% humidity) is not so easy. I was surprised at how good the barefoot running felt – my calves and achilles are a bit tighter than usual, but the beach runs were some of my favorite moments of the trip.
I even had my own personal papparazzo –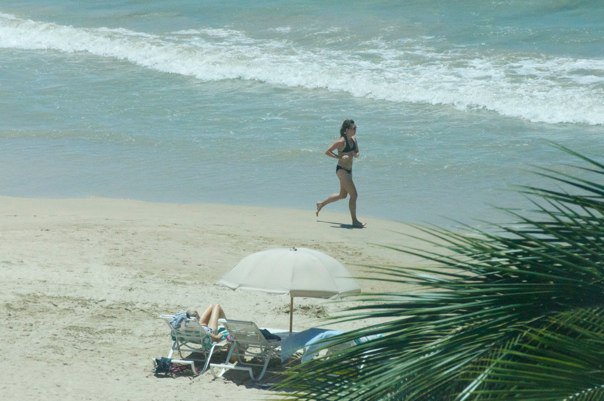 After some miles, the man-friend and I headed down to the Hotel restaurant for some breakfast (it was included with our room reservation). For the most part, I stuck with cafe con leche, OJ, whole wheat toast with butter, and fruit & plain yogurt. Starting the day with some whole grains, fruit, and a little bit of protein gave me more wiggle-room when it came to delicious foods later in the day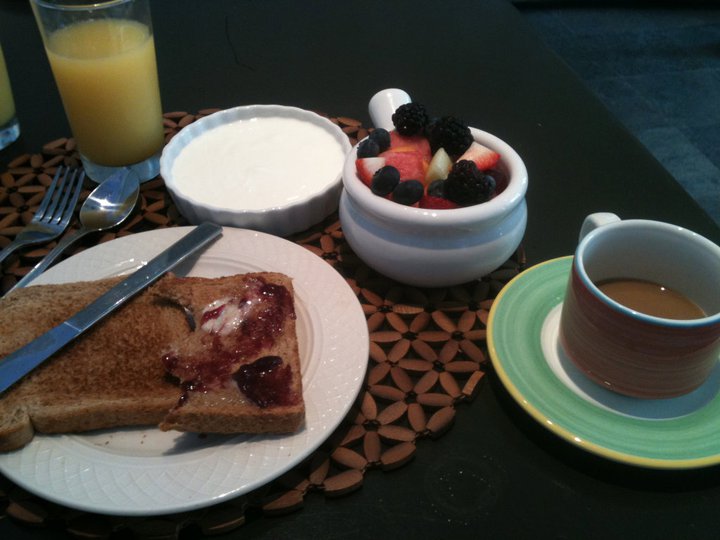 Reverse Quesadilla – I had no idea what this was when I ordered it – menu was in Spanish only, but it ended up being AMAZING. Instead of a flour tortilla shell, this quesadilla type thing was made with fried cheese on the outside and filled with chicken and MORE cheese on the inside. Ridic. Thankfully the man-friend helped me finish this.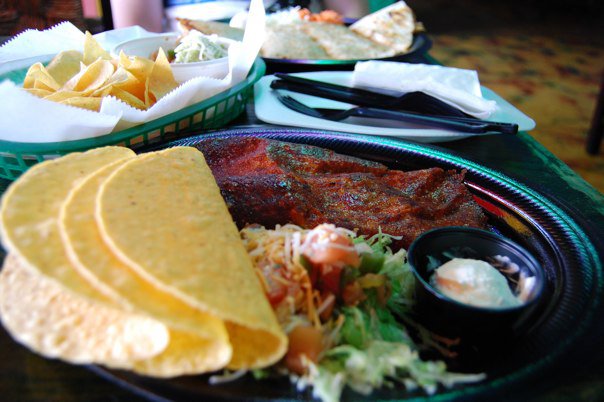 We spent most of our afternoons being pretty active – hiking in El Yunque (the rainforest), kayaking in the bioluminescent bay, walking around old San Juan, etc. And if you're gonna be active you gotta refuel, right?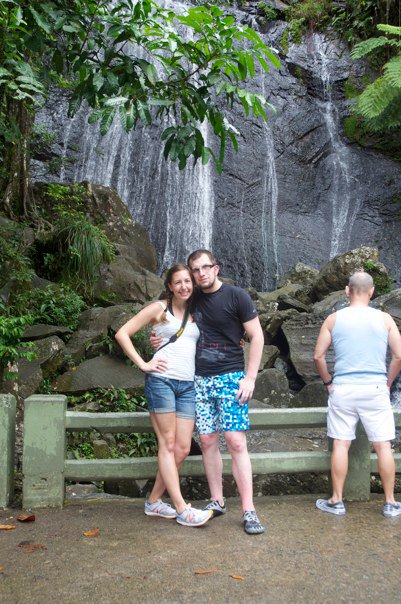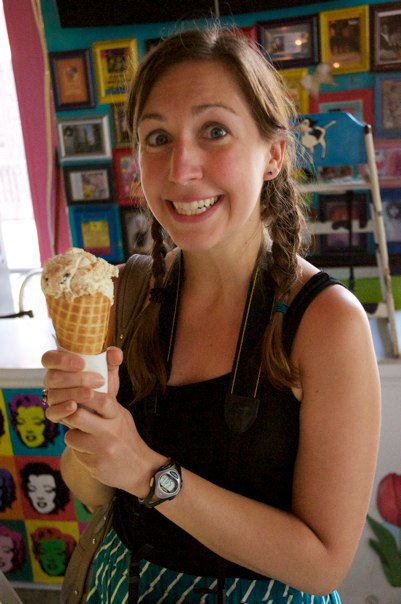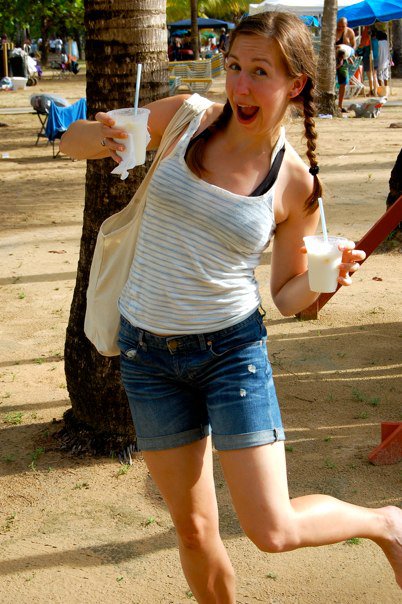 When it came to dinner, the man-friend and I sought out places that served small plates/tapas. This allowed us to share a bunch of different dishes and it works out pretty well because we can both eat the right amount. My appetite is a little smaller, so I usually eat about 40% of what we share while man-friend dominates the rest. Our two favorite spots were the tapas restaurant El Picoteo at El Convento Hotel in Old San Juan and Budatai (a Latin-Asian fusion restaurant) in Condado.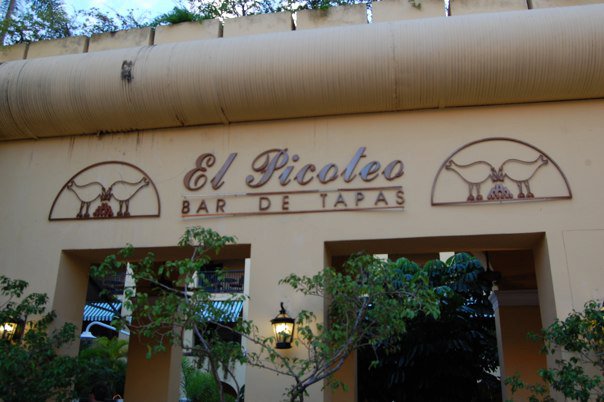 El Picoteo was a winner not only for the food, but for the awesome champagne-sangria that we downed with our meal. It was so refreshing after a long day of walking in the heat – and best of all, the waitress shared the recipe!
 Champagne Sangria Recipe
1 bottle of cava (sparkling Spanish wine), prosecco, or champagne
1/3 bottle light rum
1/3 bottle of triple sec
1/4 bottle of brandy
pineapple and cranberry juice, to taste (maybe a few cups each?)
lime and lemon slices
seltzer water, to taste
Mix together the cava, liqueurs, fruit juice, and lime/lemon slices in a big pitcher or container. Allow to marinate in the fridge for a few hours. Shortly before serving add seltzer water to taste. Garnish with a pineapple slice!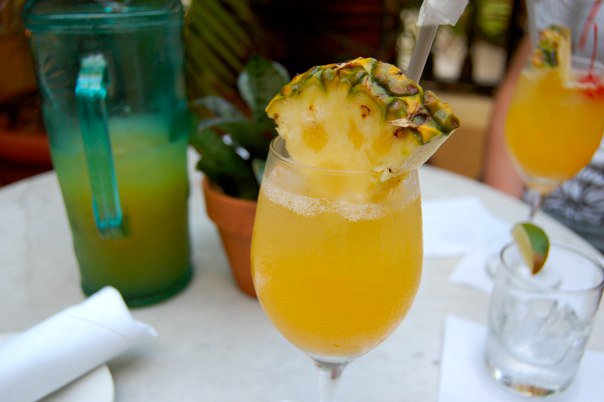 White bean hummus with toasted pita bread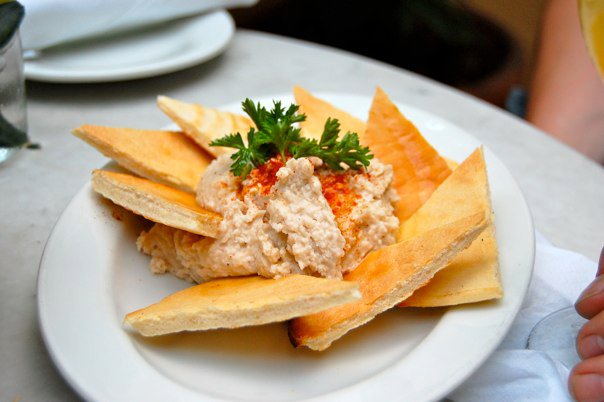 meatballs in almond and tomato sauce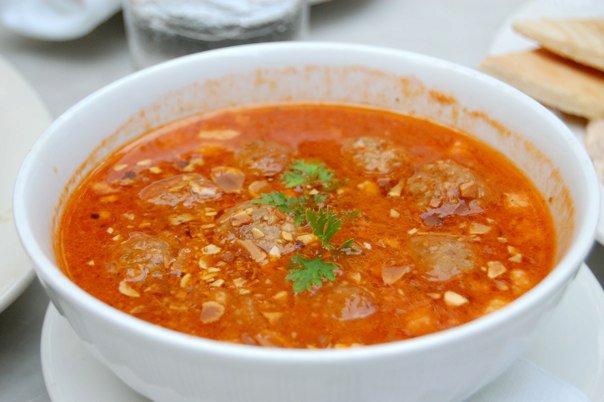 citrus grilled asparagus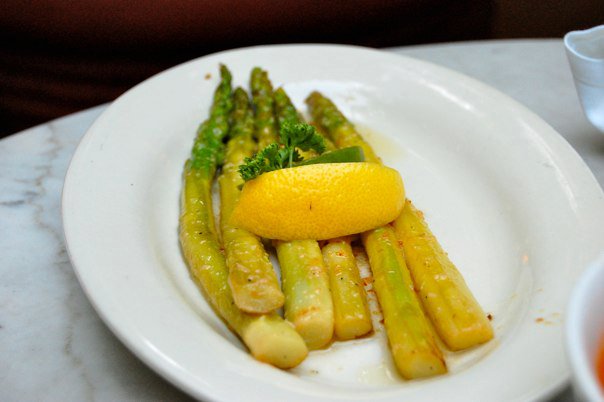 lobster empanadillas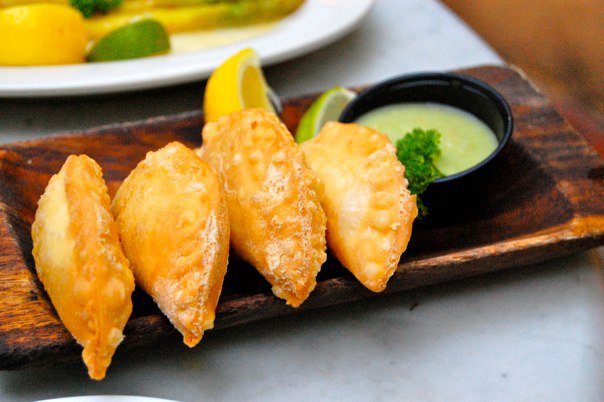 Budatai was the man-friend's choice and I was a leeeetle nervous, because Asian cuisine (especially sushi) isn't always my favorite. However, this place really came through and was probably my favorite meal of the whole trip.
cilantro margarita (must re-create asap!)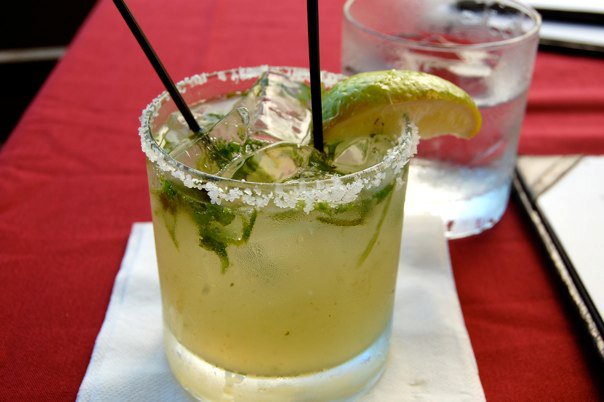 edamame
pork dumplings with shaved truffle mushrooms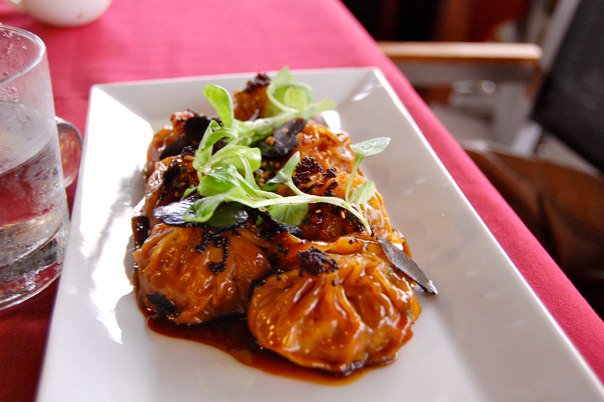 porkbelly profiteroles and salted caramel sauce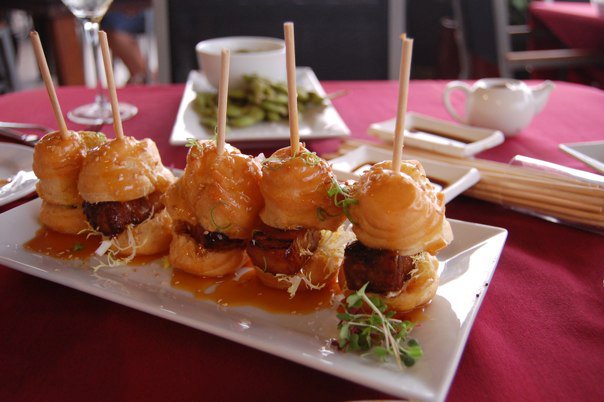 geisha roll with salmon, jicama, and cream cheese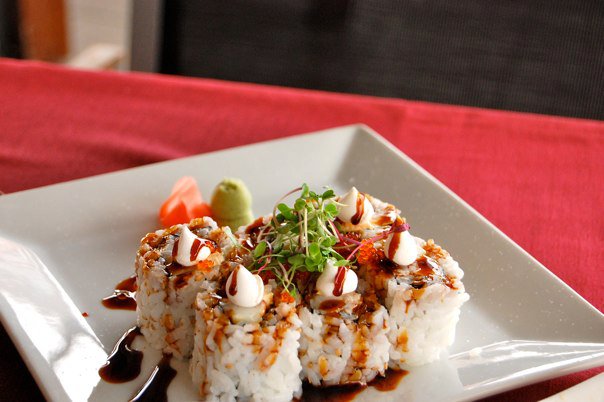 caramelized banana tart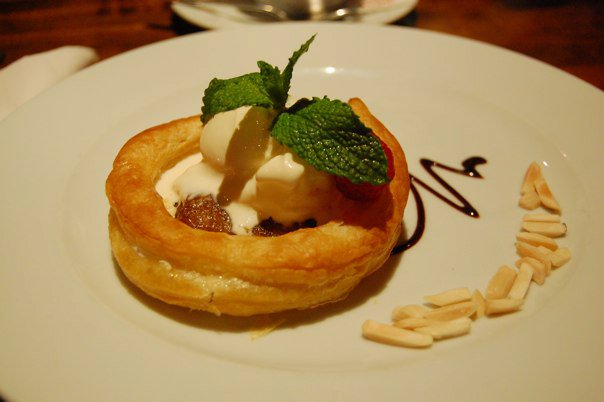 While I thoroughly enjoyed (daily) happy hour and a cocktail with dinner, we didn't go too crazy when it came to drinking or staying out late (I'll have to use AR's tips another time)…. In fact, when I talked to my Dad on Father's Day he asked if we were enjoying the nightlife and I had to admit that we were in bed by 10:30pm most nights, watching the History Channel. I realize that sounds kind of lame, but holla to getting 8-9 hours of sleep! Makes getting up to run early…dare I say…fun?
 So, blog-friends, that is the PR re-cap. It's a great island – beautiful weather (summer 365 days a year!), short flight from NYC (3.5 hours), and lots of fun stuff to see/do. I'd definitely recommend it as a vacation destination – especially in the summer when it's technically "off-season" and the rates are cheaper!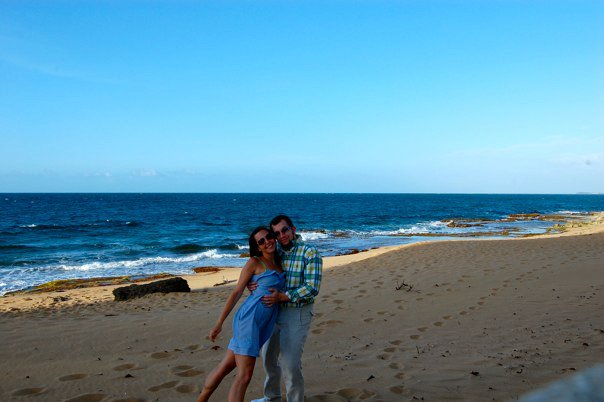 I will now return to regular running and recipe-related blogging (i.e. I promise to stop tweeting photos of beer and palm trees at 11am on a workday) 😉
Question: What's the best place you've ever gone on vacation? Did you run while there?