Yesterday, the high was around 90 degrees and sunny, so I decided to take my speed workout to the local YMCA. Unfortunately the air conditioning there was almost non-existent and I think I ended up sweating MORE than I would have outside. The plan was to run 3 x 1 mile @ 5k pace w/ 400m recovery, but that didn't exactly happen…
The inside temp of the 5th floor fitness room was 80 degrees with no breeze (I checked the thermostat), so after one sweaty and yucky mile, I decided to modify the workout a bit.
1 mile warm-up
1 mile @ 5k pace (6:31) w/ 400m recovery
2 x 800m @ 5k pace (3:15) w/ 400m recovery
2.25 mile cool-down
Meh, not the most awesome workout of my running career, but at least it's miles in the bank. I chugged a Gatorade, ate some leftover watermelon salad, and chilled out until dinner time.
On the menu – A BLT variation inspired by a recipe I spotted in Fitness Magazine.
BLT + Avocado on Leftover Hotdog Buns (serves 4)
Ingredients:
1 tomato, diced
1/2 head romaine lettuce, chopped
1 avocado, diced
8-10 slices of center cut (lower in fat!) bacon, cooked and crumbled
1/4 cup mayo
salt and pepper, to taste
4 hot dog buns, toasted (whole grain would be best, but we only had regular)
Directions:
Preheat oven to 350 F and toast buns until slightly browned.
Meanwhile, combine vegetables, bacon, mayo, S&P in a medium bowl and toss gently
Pile BLT + Avocado salad mixture on to the toasted hot dog bun and eat up!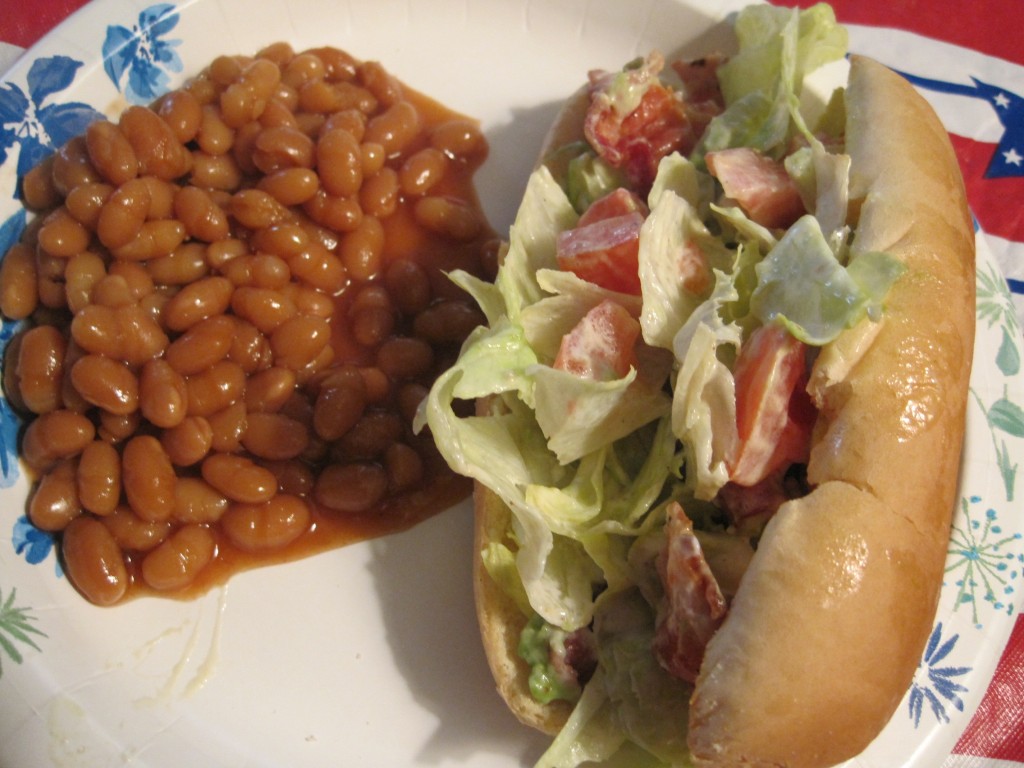 For dessert –  soft ice cream with sprinkles from Hillside Farms dairy store. Yum!!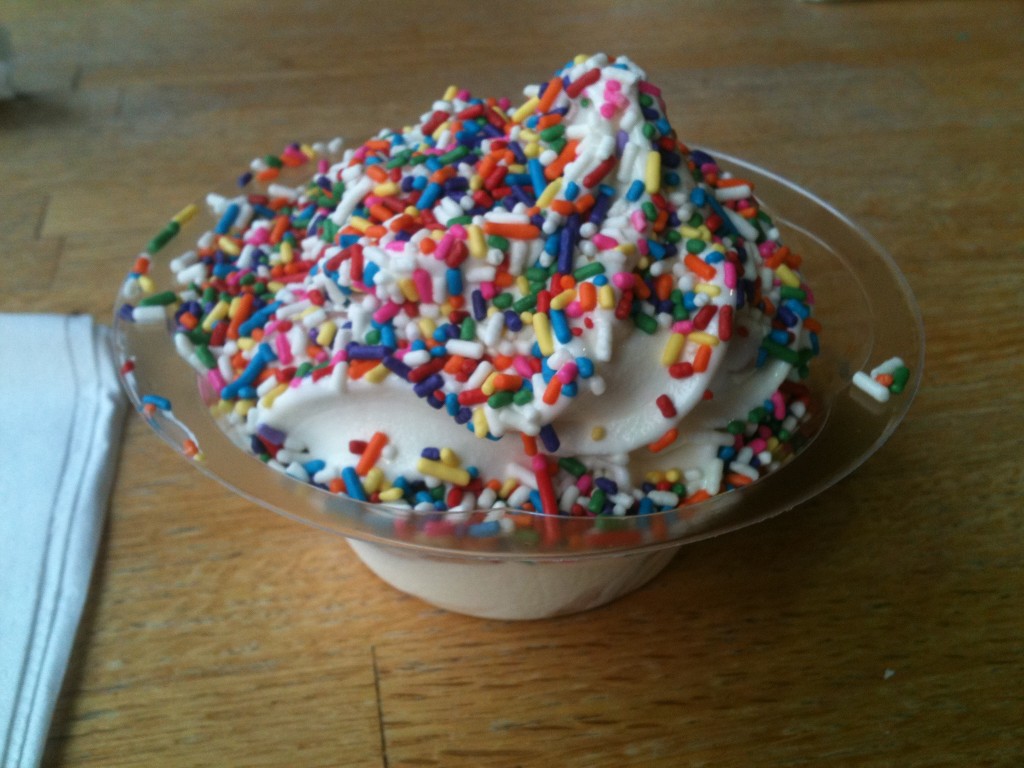 Happy National Running Day (June 1st)! I've been running for about 11 years and can't imagine how different my life would be without this sport. I've met friends, roommates, and boyfriends because of running. I've stayed fit and healthy and sane because of running. I've run faster and farther than I thought I could. And I have a lot to be grateful for.
For a list of National Running Day events, check out this website.
When did you start running? Are you going to do anything to celebrate National Running Day?