I'm back in the Big Apple and re-adjusting to my return (helloooo overflowing inbox at work…). I really took advantage of my last few days in the country by soaking up sunshine and getting ready to race the Clinch River 5.5k on Saturday evening. I usually run races in the morning, so I was a little unsure of what to eat before a p.m. effort. I ended up eating a normal breakfast (granola, milk, and berries) and then having rice, bread, and leftover veggie kabobs for my mid day meal. This isn't what I would normally eat for lunch, but the low-fiber and high-carb combination actually ended up working well. I also snacked on some pretzels and Gatorade later in the afternoon and had zero tummy troubles during the race.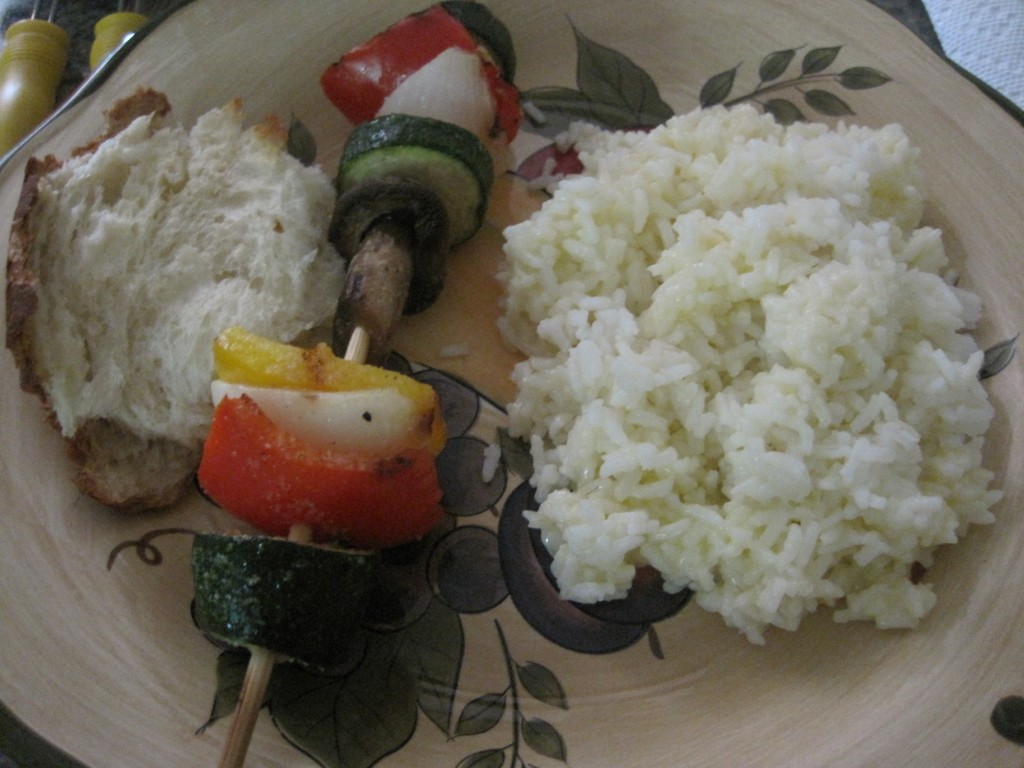 By the time we got the race site, it was still sunny and close to 90 degrees. I tried to hydrate and stay in the shade until we were ready to run. At 6pm, the runners lined up and prepared to race the 5.5k trail loop.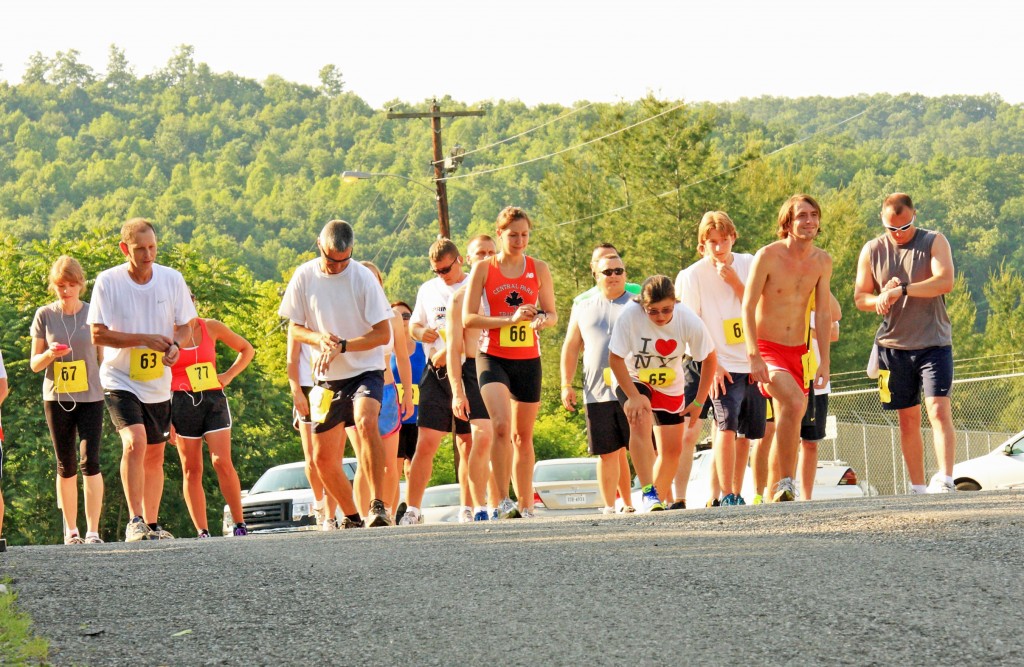 St. Paul's Mayor Fletcher (and former h.s. cross-country coach!) blew a whistle to start us off. The first 1/4 mile was mostly downhill/flat and then we began a 1 mile climb up a mountain (seriously). The single-track trail was so steep that nearly everyone had to walk at some points. Once we reached the top of the trail (elevation ~2,000 feet), the next 2 or so miles were mostly rolling downhill on gravel trail. Since the field was small, I ended up running most of the race solo. It reminded me a lot of a high school cross-country meet, actually.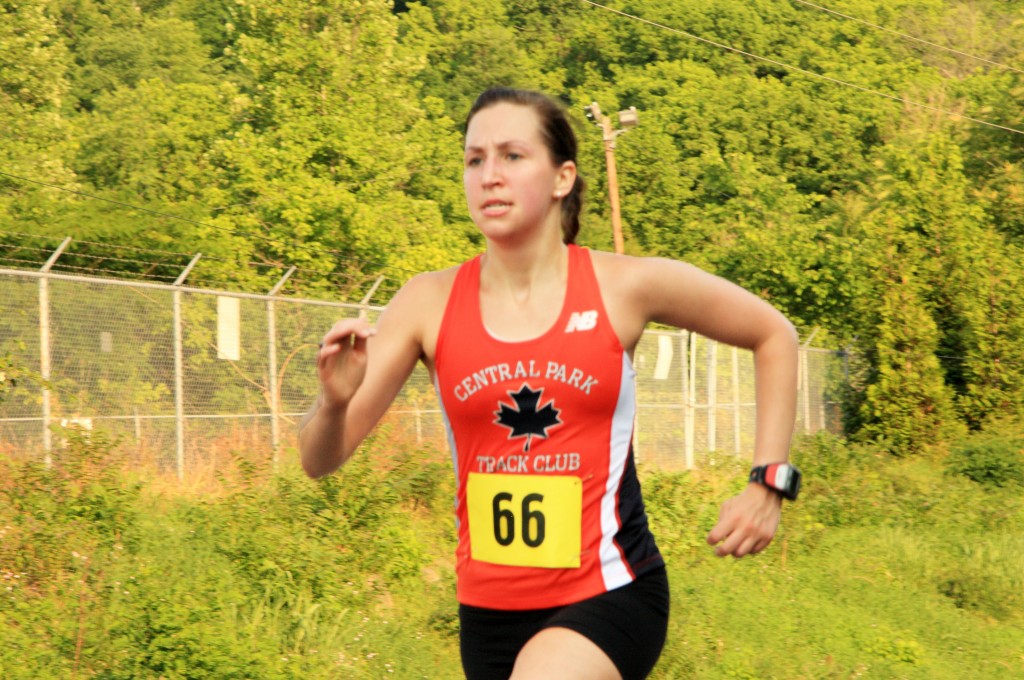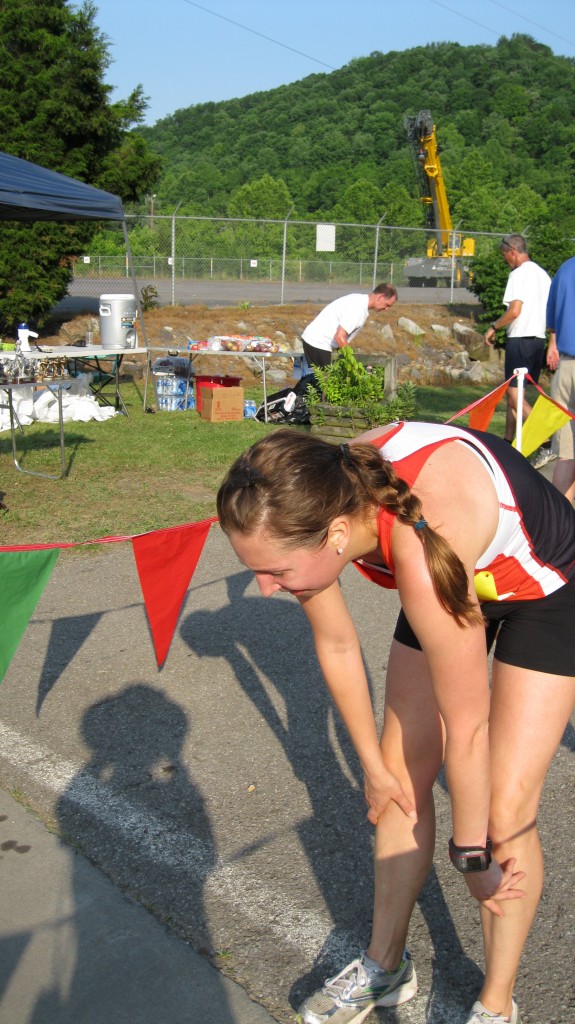 My final time wasn't super fast 29:55 for 5.5k (or ~8:30/mile), but considering the hills, terrain, and elevation, I still finished feeling like I had put forth a solid effort. Anddddd, the best part? I was the number one female!! In my eleven years of competitive running, I have never won my age group (let alone a race), so I was really excited to come away with a W. I scored a sweet trophy and a $100 savings bond.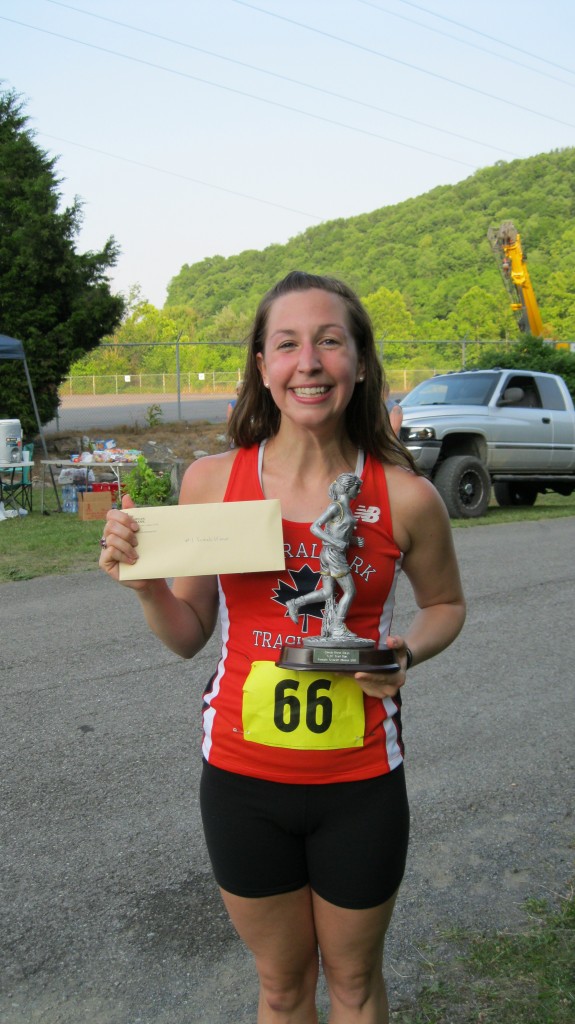 Big thanks to my Dad and Pam who braved the hot temperatures to spectate and photograph the race.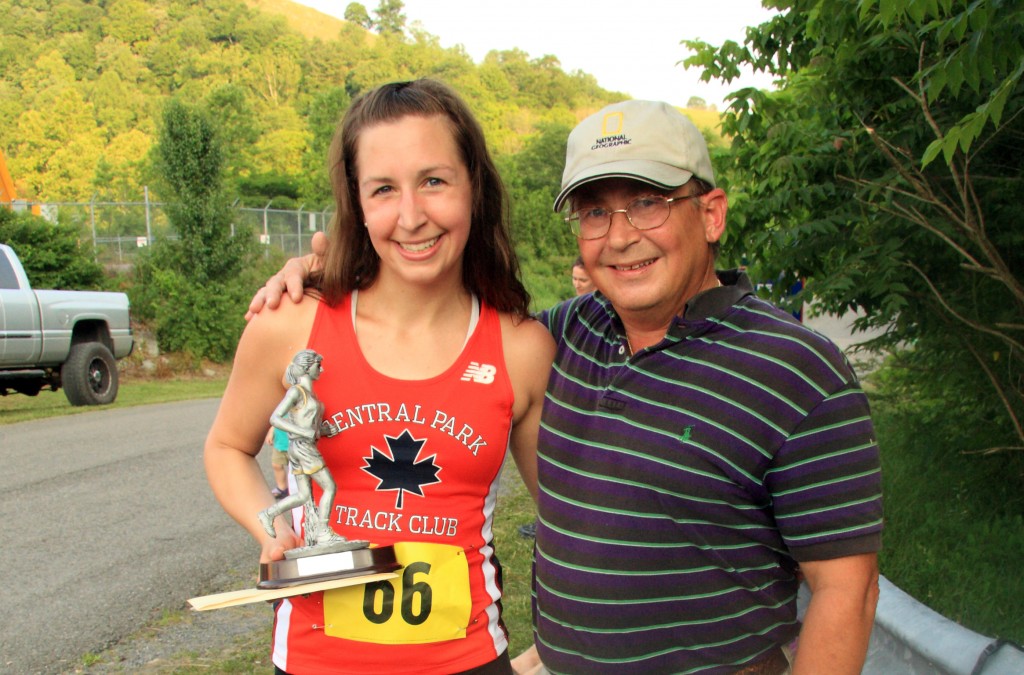 I ended up running 8 miles for the day (2.5 mile shake-out run in the morning, 1 mile warm-up, 3.4 mile race, 1 mile+ cool-down) and my legs were complete toast. And despite refueling with plenty of Gatorade and a banana, I actually woke up in the middle of the night with calf cramps, gah!
Fortunately, I wasn't too tired for some post race ice cream! After spending an hour or so at the town festival, I headed home, ate a bowl of granola, and passed out.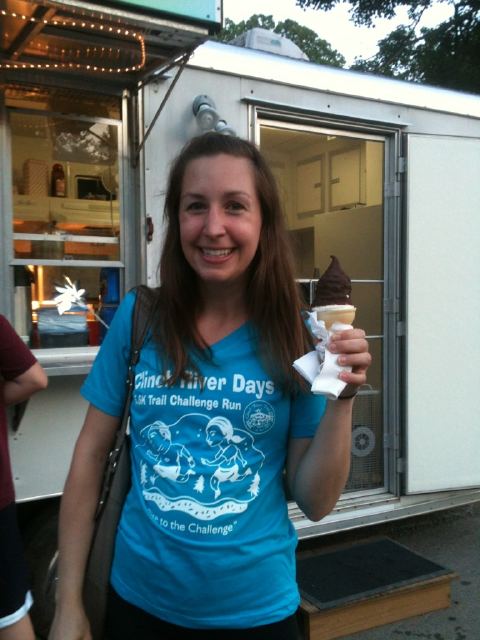 I had big plans for a long run the next morning, but my legs  said NO. I settled for 5 easy miles and a nature hike with my Dad before saying goodbye to Appalachia. It's a good thing the scenery was so pretty – it distracted me from the hills (well, sort of…).
The view during Sunday's 5-miler: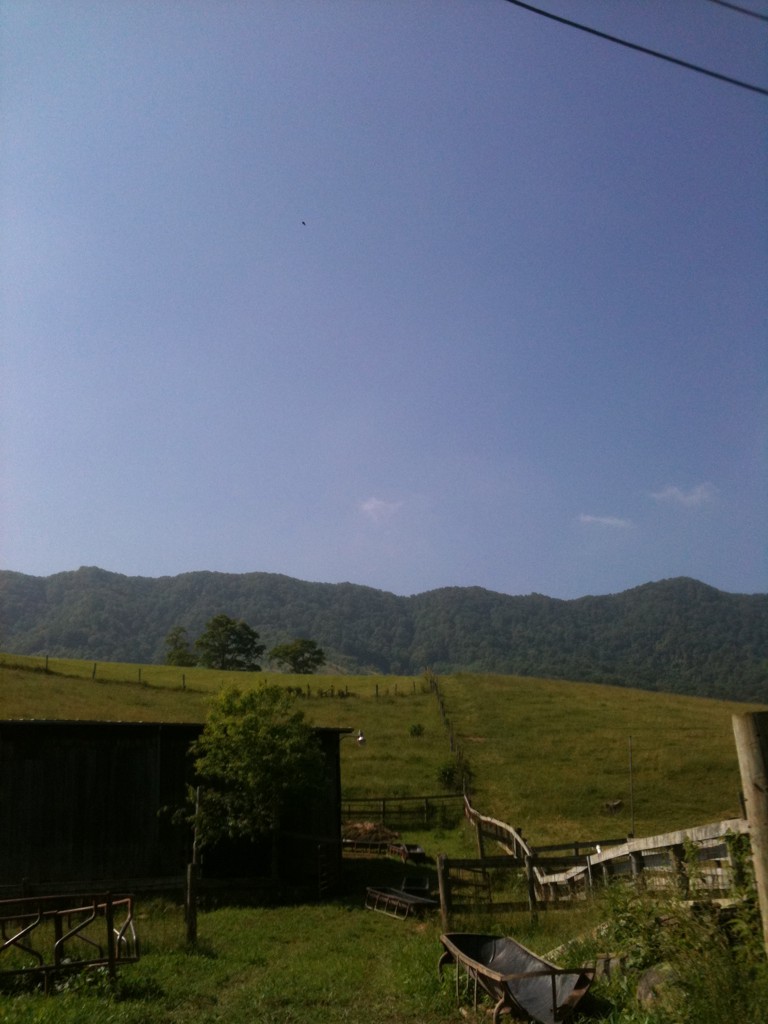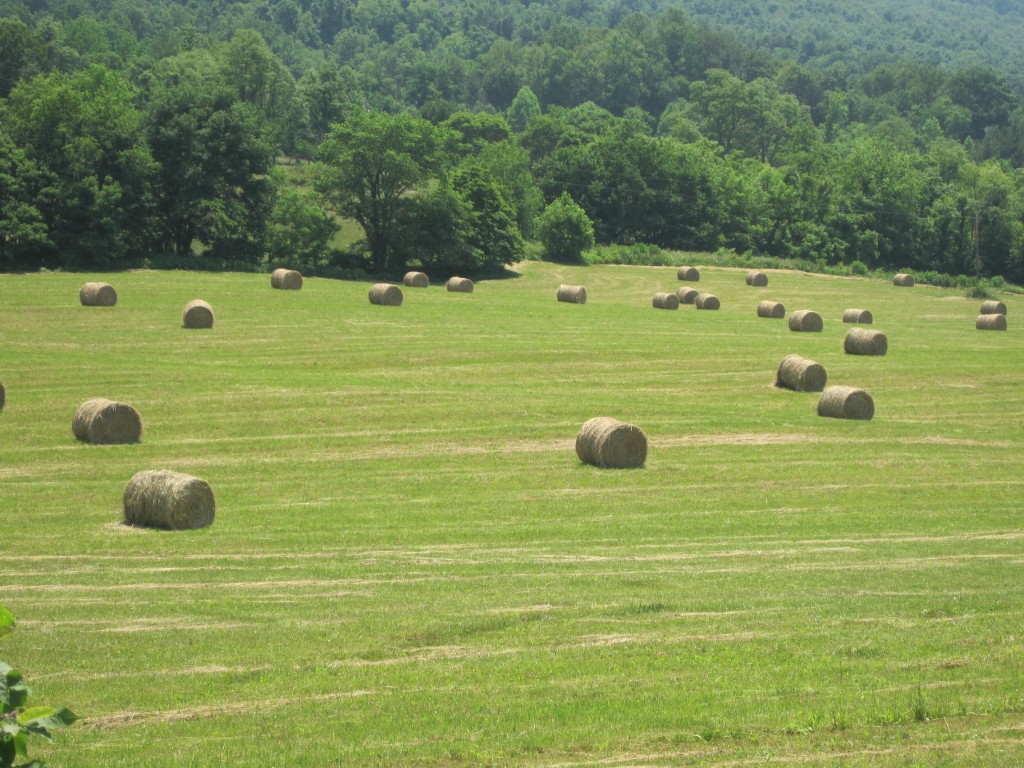 One last stop before heading to the airport – a nature walk around Hidden Valley Lake (it's on top of a Mountain!). Before logging came to the area about 100 years ago, this lake used to be a high elevation cranberry bog and Dad says some wild cranberries can still be found. Yay, nature.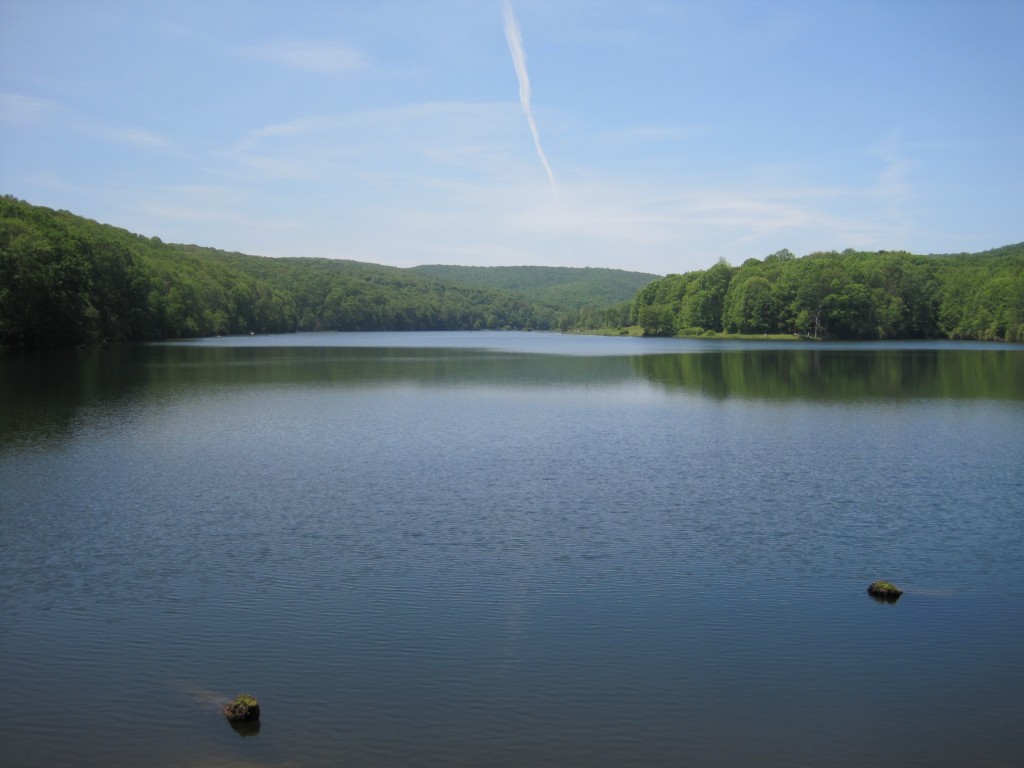 And finally, a give-away! It's going to be ridiculously hot on the East Coast this week (95+ tomorrow), so if you're going to run/exercise, you need to stay hydrated. After a hot, summer run I really like to chug ice cold coconut water because it has tons of Potassium. I know it can be a little $$ to buy, but luckily, Zico has offered to send one reader a FREE case of coconut water. To enter:
1) Go to Zico's facebook page and "like" them: http://www.facebook.com/zico
And
2) Leave a comment on this post telling me how you plan to stay healthy this summer!
I'll pick a winner randomly on Friday, June 10th. Note: All winners must be U.S. residents.