I feel like one of those inner-city kids that they send to the country in the summer. This week has been a little surreal – cows & horses, farms & tractors, and the sound of crickets instead of fire trucks & police cars. This New Yorker is having  a lot of fun, but it's a big change from my usual routine!
My Dad is active in the local caving and naturalist scene, so yesterday he took me exploring in a local wild cave. We suited up in rubber boots, gloves, and headlamps and entered the cave.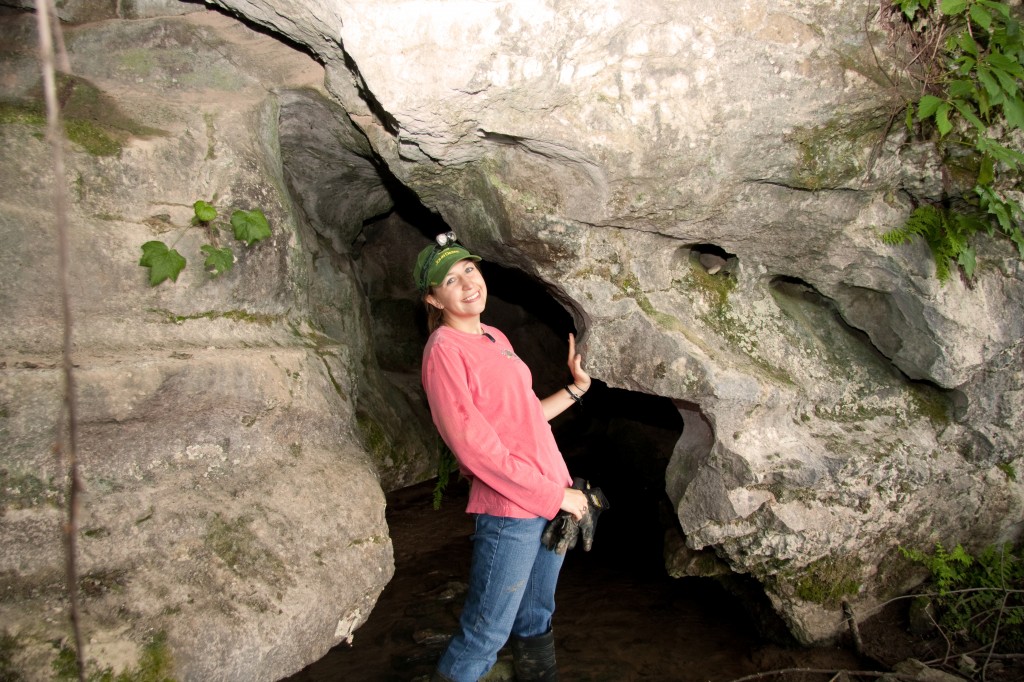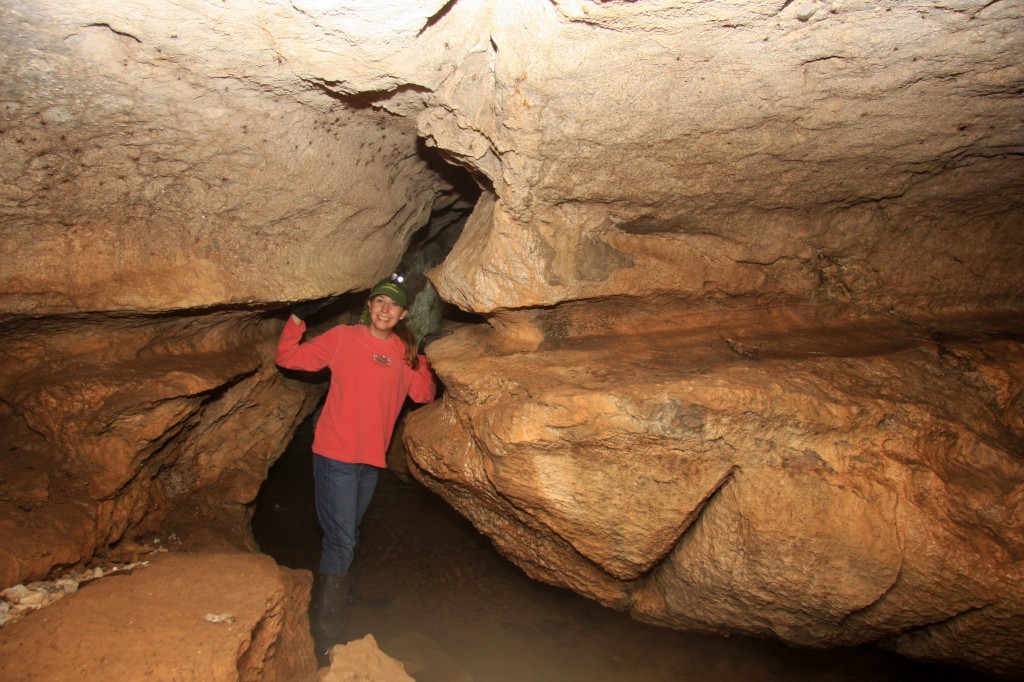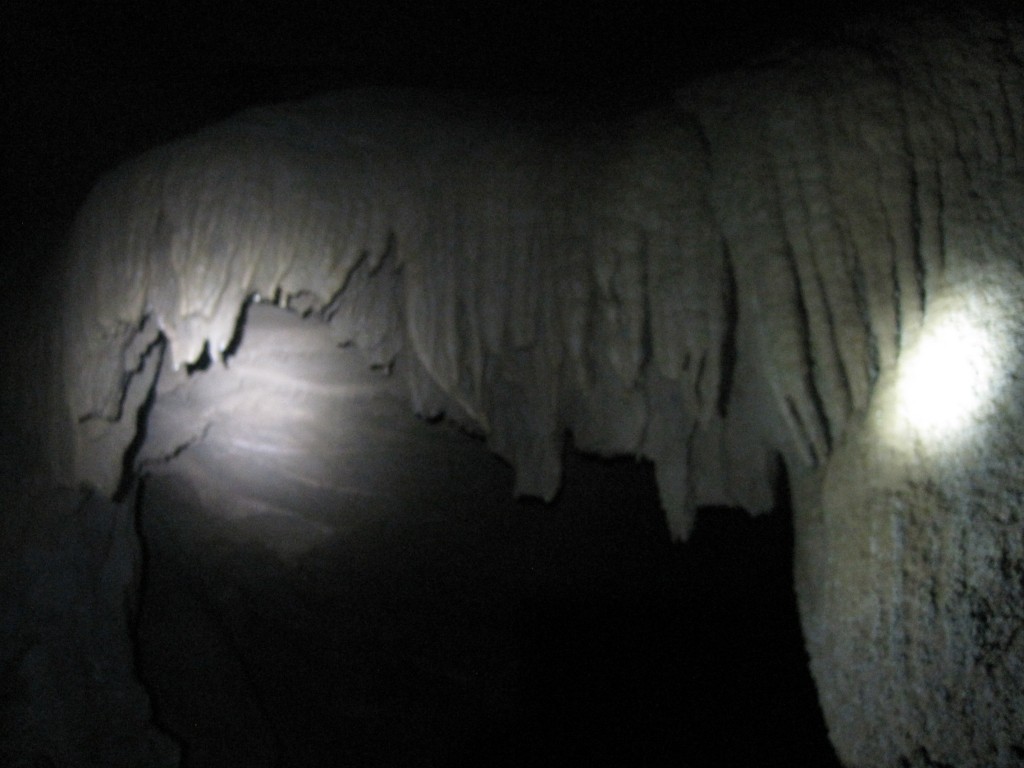 We spent about 30 minutes in there before a raccoon started to freak me out. We also saw a ton of coyote tracks and some bones from an animal's dinner (oh my god…).
The area outside the cave was more tranquil and a little less spooky. Black Angus cattle roamed around the neighbor's pasture.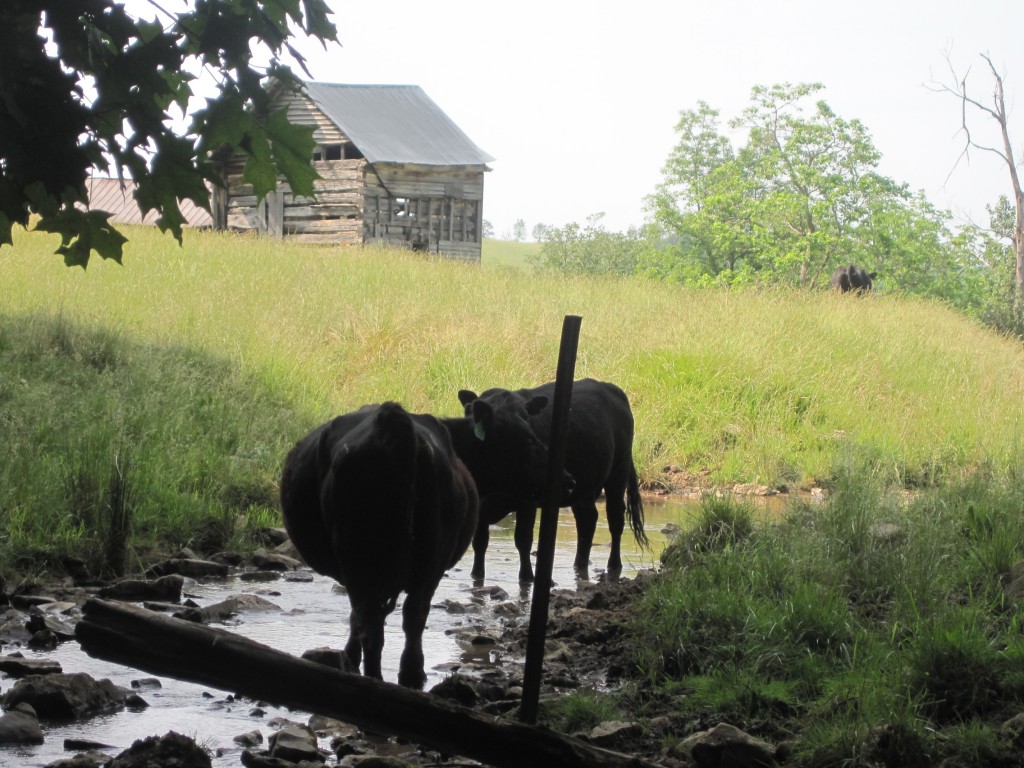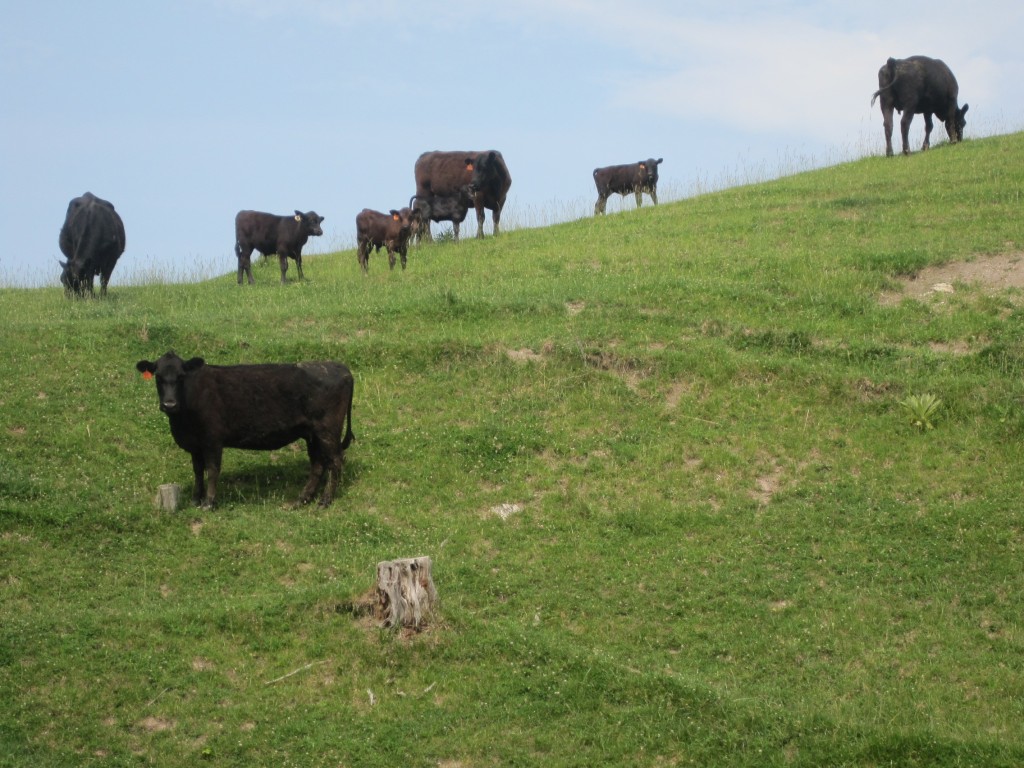 My run yesterday was a preview of the trail race course and HOLY HILLS. The first mile is straight up a mountain. I finished the 40 minute run a bit more nervous than when I began…Eek.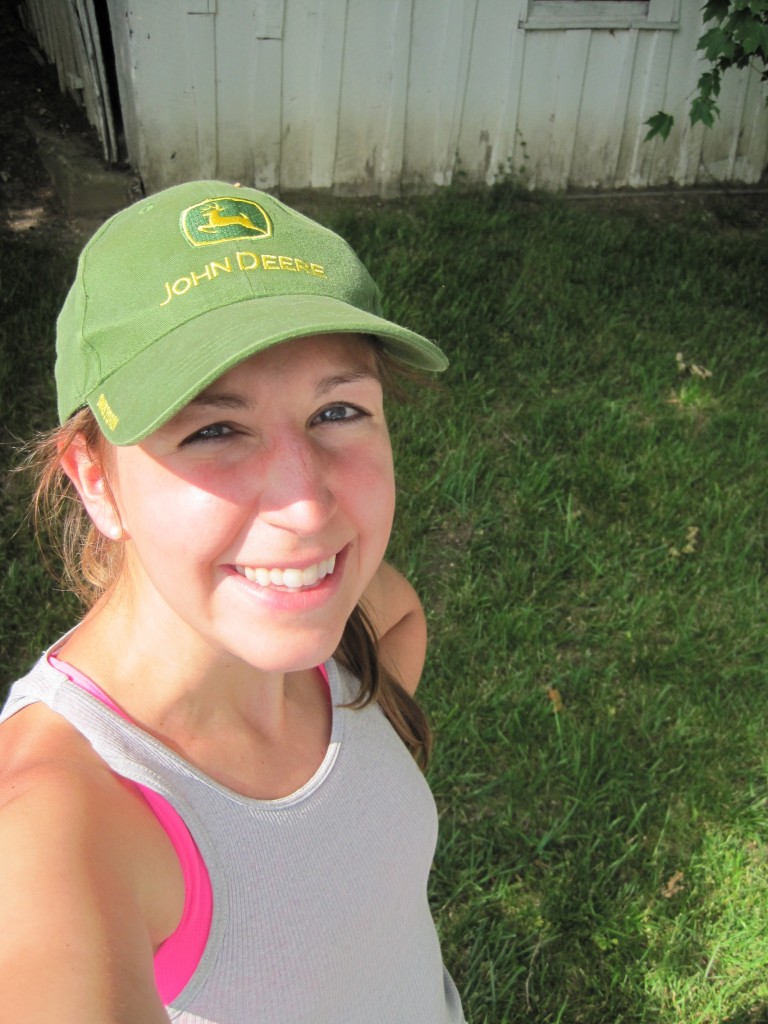 After a day of running and cave exploring, I was pretty hungry. For dinner, we had salmon and veggie kebobs on the grill and corn on the cob. Pam brushed the kabobs with olive oil, S&P, and garlic seasoning and they were probably the best thing I've had all week. Yay vegetables.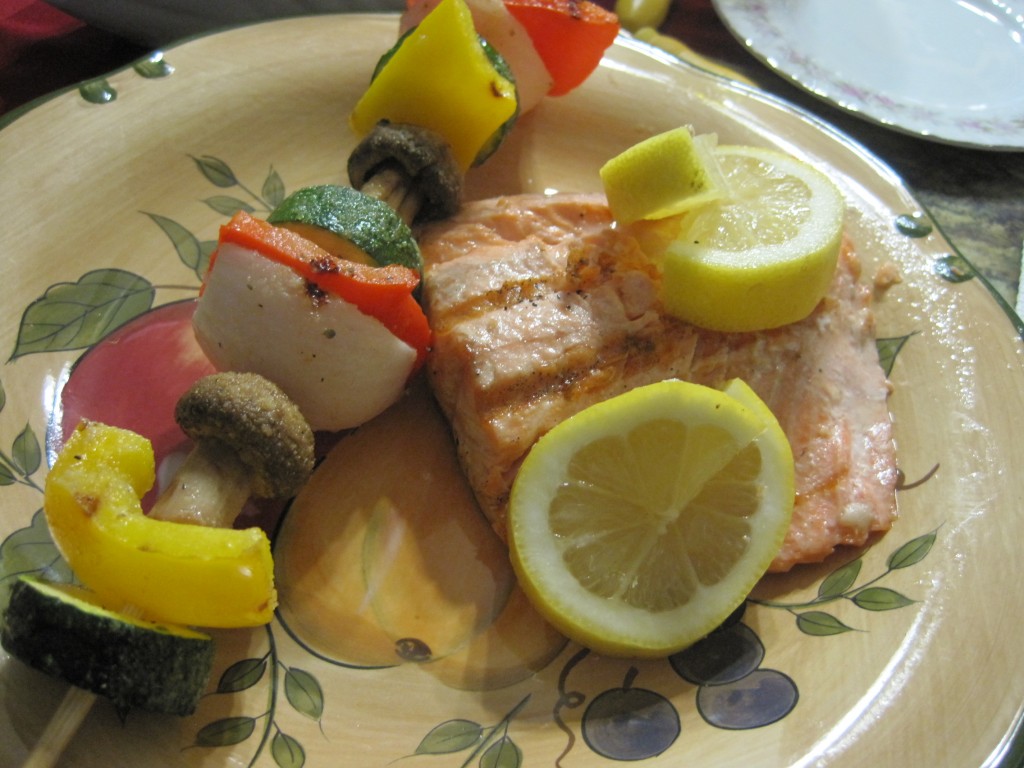 For dessert – cheesecake with chocolate "mouse". Hehe.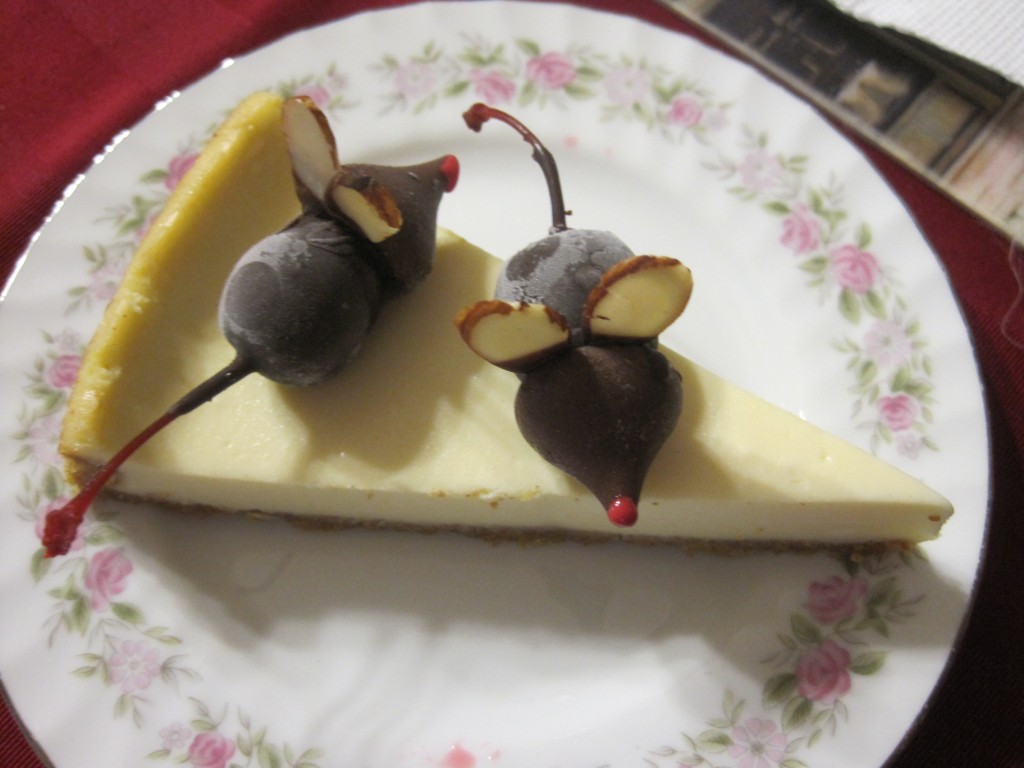 These little guys were so cute! I want to try and re-create them at home. Basically, it's stemmed maraschino cherries dipped in a mixture of melted chocolate and paraffin wax, a hershey's kiss, and almond slivers.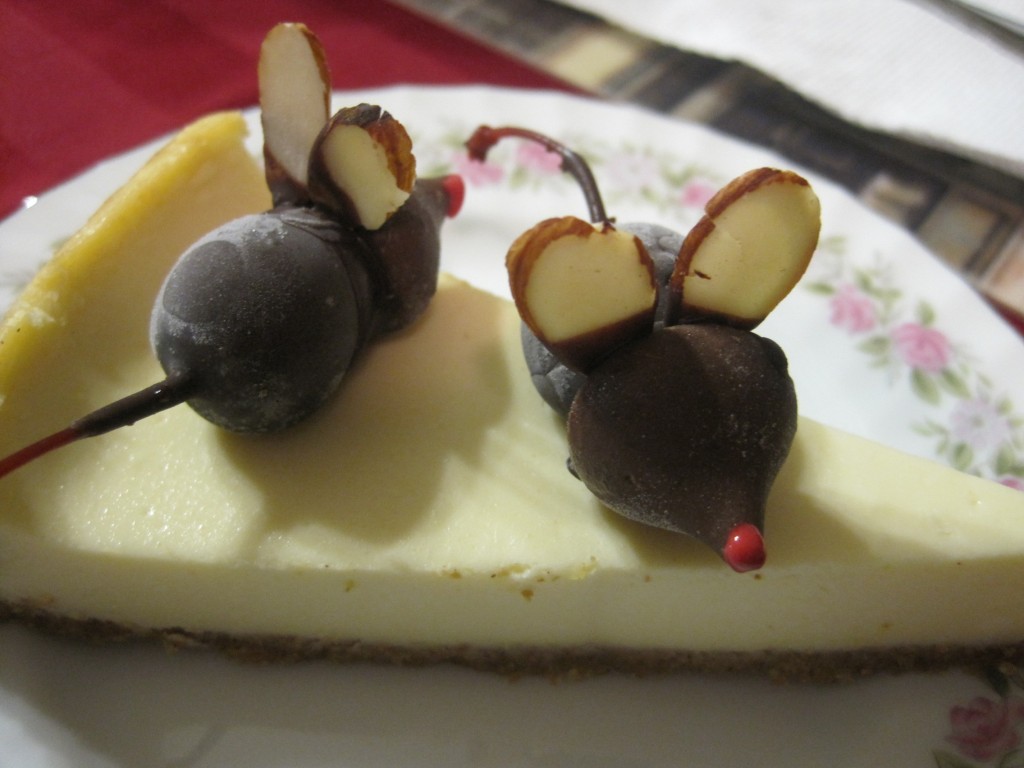 I don't know if it's the extra activity or fresh air, but I've been zonking out by 10pm each night. Here's hoping all this country living results in a good trail race!