My weekend started off a little bumpy. I had a rough night of sleep (or lack of) and woke up on Saturday feeling blah. As I stumbled into the bathroom, I was greeted with a clogged toilet. Awesome. Being the independent 20-something that I like to believe I am, I threw on some sweatpants and schlepped to the hardware store around the corner. $7 and 5 minutes later, I was the proud owner of a new plunger. I took care of the clog (yeah, it was gross, but I did sort of feel like a bad-ass….) and then set off on a late morning run.
30 minutes later I was feeling a little less cranky and in need of some sustenance. A whole-wheat sesame bagel with scallion cream cheese from Absolute Bagel turned out to be a clutch breakfast/lunch. I think these are my favorite bagels in the city (although they can be a little too heavy-handed with the cream cheese).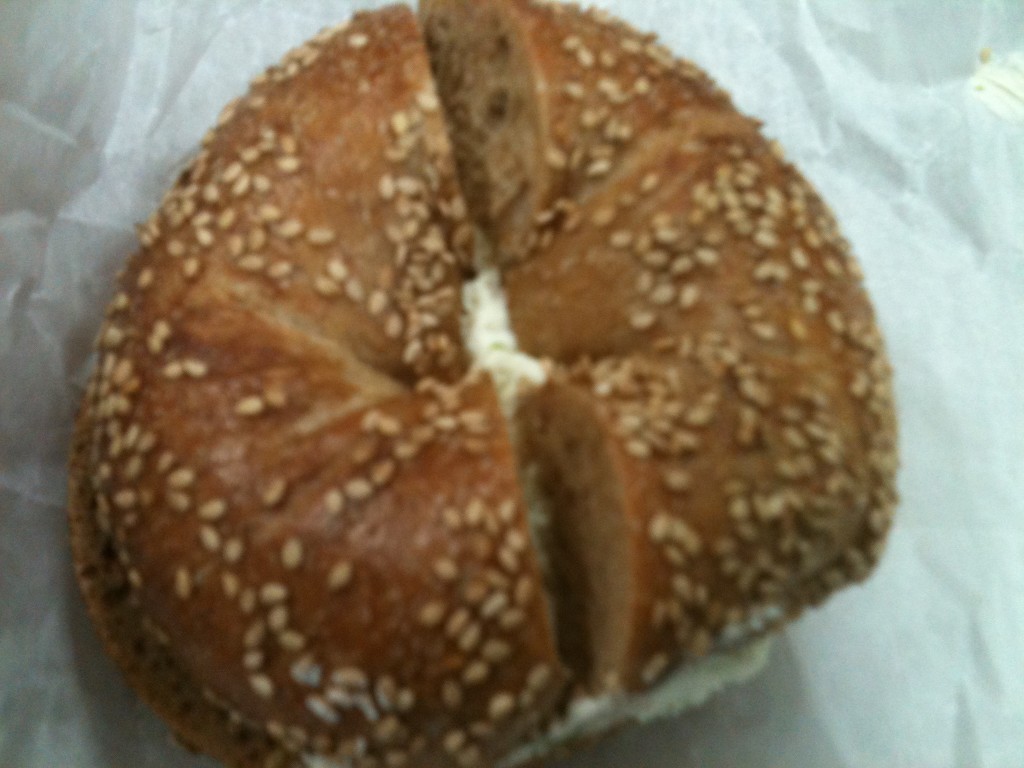 Many episodes of How I Met Your Mother Later….
The man-friend and I were discussing our dinner options –
Thai Food? Maybe.
Sushi?  No way. (I have texture issues…)
How about Mexican? Yes, we both agreed! However, the options in my 'hood are a bit limited and we needed to stay uptown since we were headed to a Yankees game at 7pm. In the effort to save a little $$ (and some unnecessary calories), we headed to the grocery store with a loose plan for fajitas in mind. I didn't really follow a recipe, but the results were tasty! We've been eating out a lot lately, so it was nice to be reminded that cooking at home can be fun.
On the menu –
Sauteed chicken breast, bell pepper, and onion seasoned with garlic and cumin
Corn and black bean salsa
Guacamole (Sofia…you've created a monster!)
Corn tortillas
Coronas with lime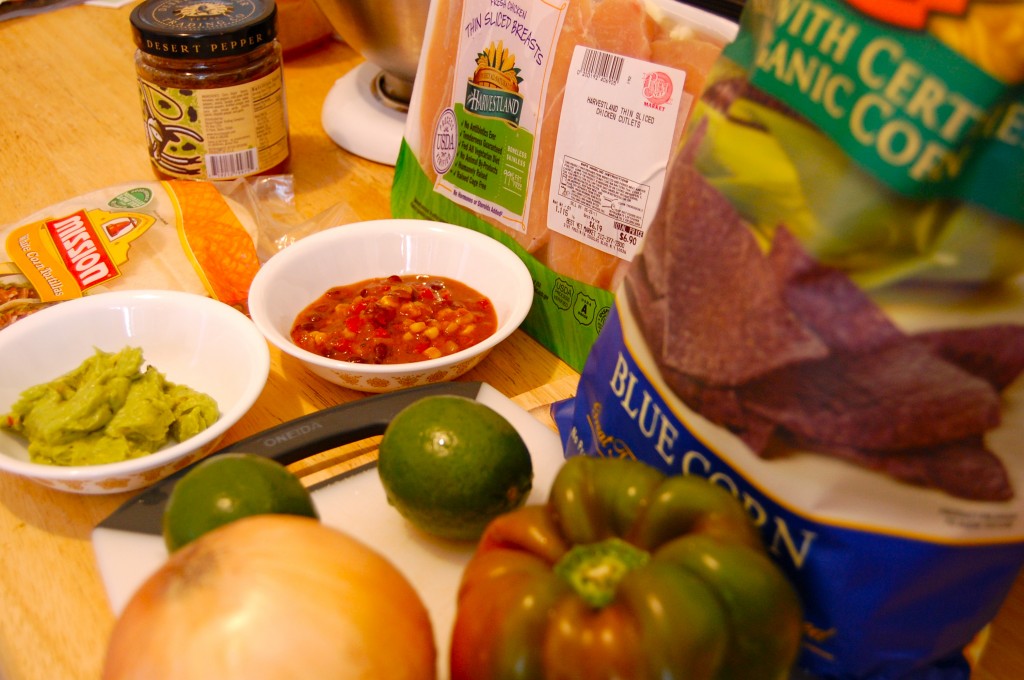 A corona may have been needed for the cooking process…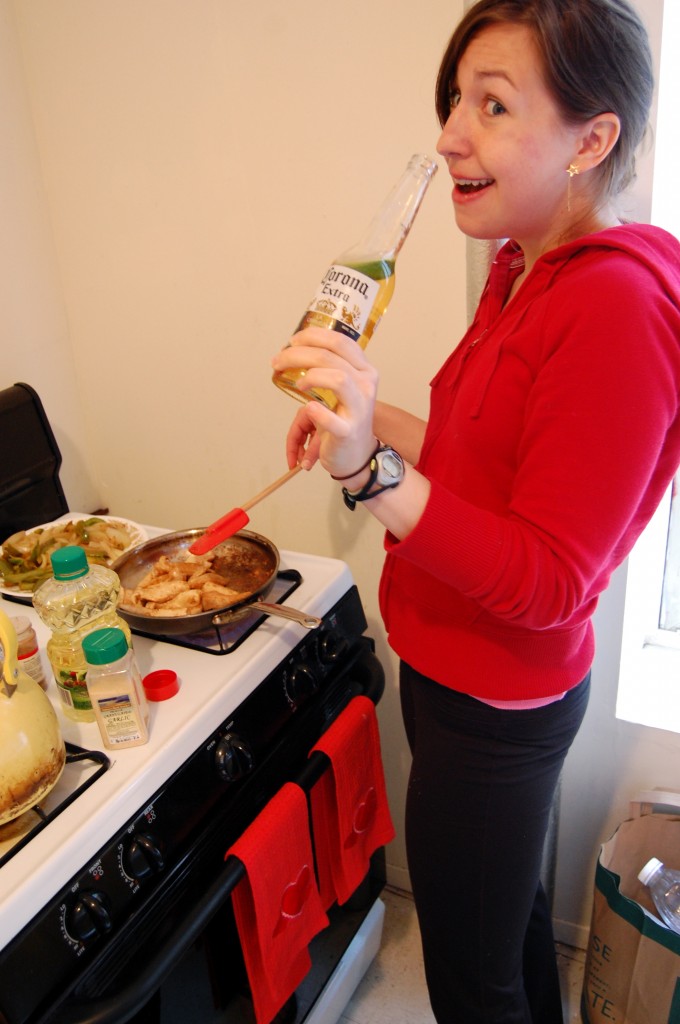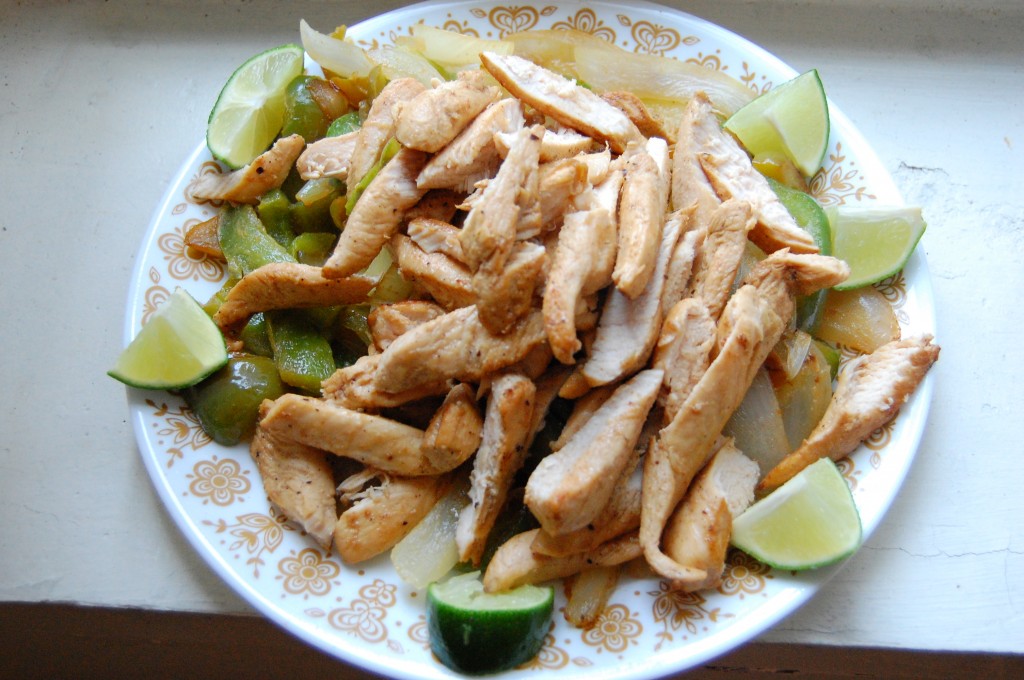 This meal was ridiculously simple to put together…heat some canola oil in a pan, saute veggies and chicken, season with spices, garnish with lime, warm up the tortillas in the microwave, and top with salsa and guac. Bam! From prep to setting the table, we were done in 15 minutes.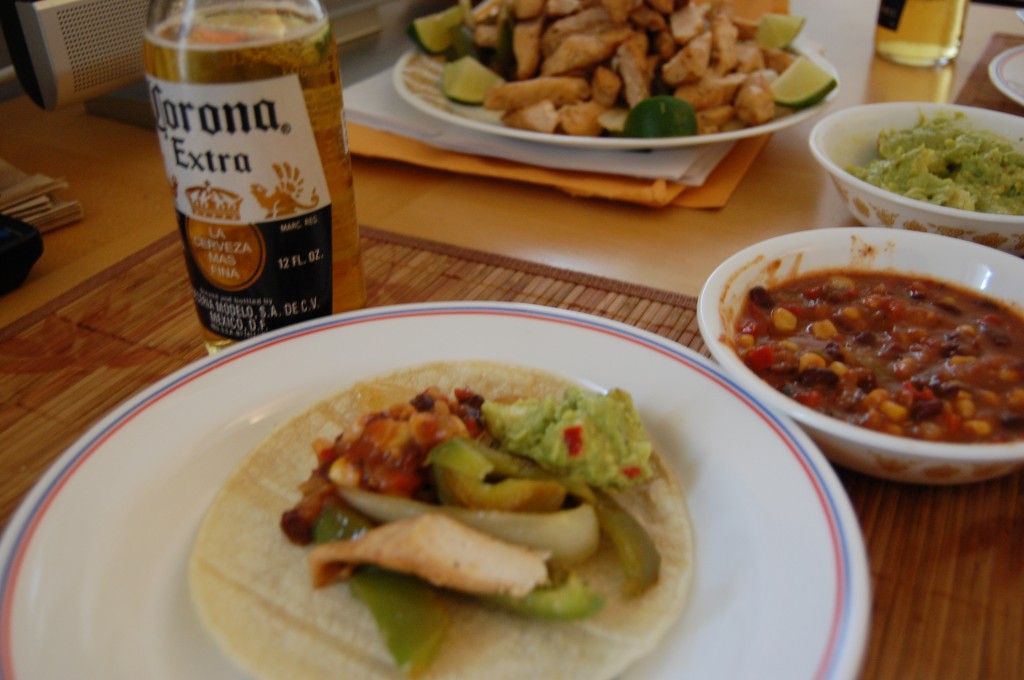 At the end of a long day, my go-to is a frozen veggie burger or pb&j for dinner, but Saturday night reminded me that cooking healthy, wholesome food doesn't have to be an arduous process. And sure, splitting a bottle of wine and heading out for apps, entrees, and dessert is fun, but getting to the point in your relationship when you can drink beers and cook together is also fun.
And bonus – our dinner at home left us with a little extra cash for over-priced beers at Yankee Stadium (seriously, $11 for a Bud Light??). The home team lost, but at least the company was good!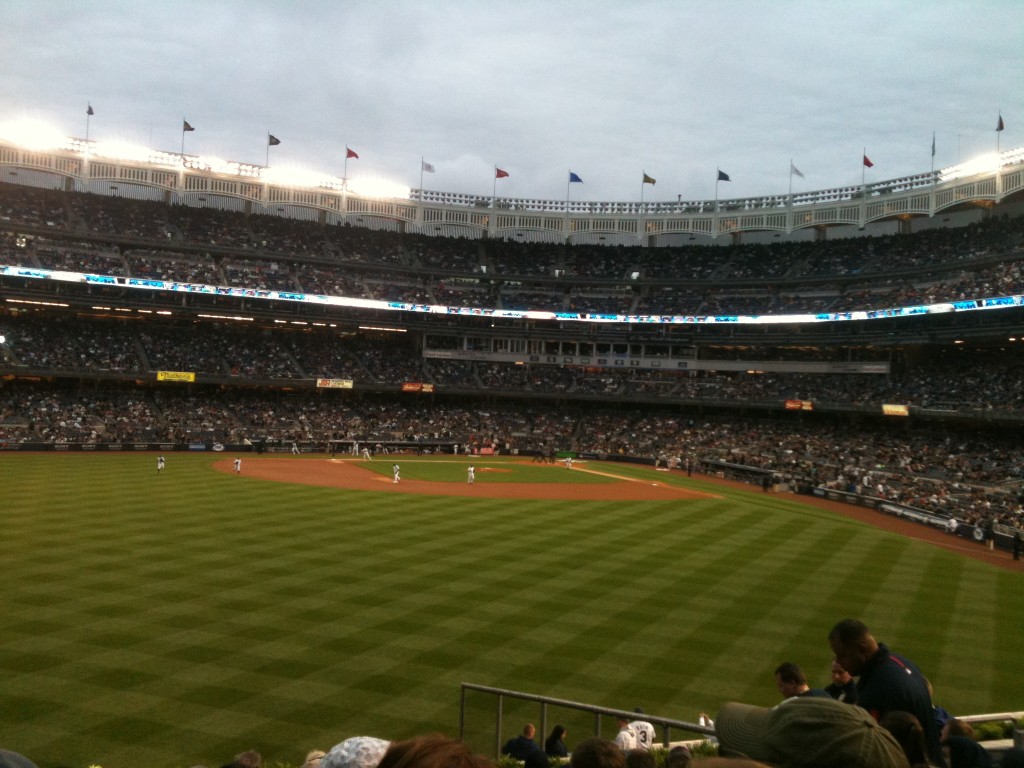 The man-friend shows his face!!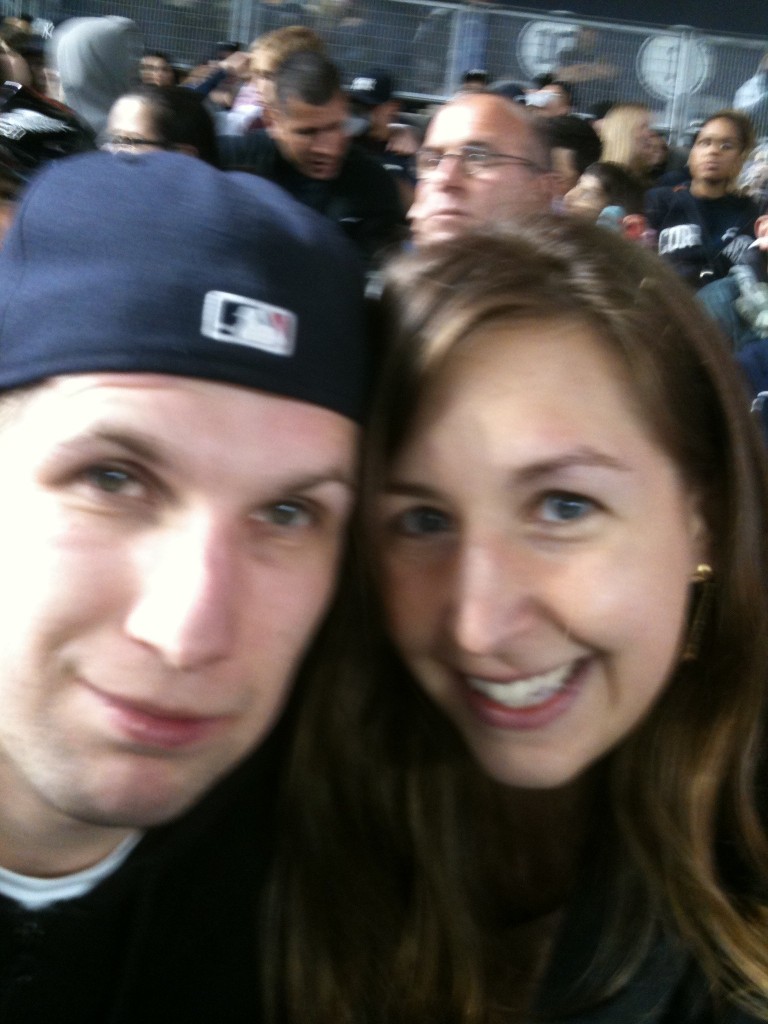 Which do you prefer – cooking at home or eating out at restaurants? I still like restaurants if only because I don't have to do the dishes 😉