Part of me wants to tell you to get on twitter because it's a gold mine for contests and freebies, but the other part wants to keep all these twitter goodies for myself. In any case, I was a pretty lucky lady (thanks @TOTN_NYC !) and ended up winning 2 tickets to this year's New York City Taste of the Nation Event. I attended last year as a paying guest, so going for free this time was extra sweet!
I invited the manfriend to be my date and our plan of attack was to take advantage of as much yummy food and drink as possible.
I started off with a mojito made with Puerto Rican rum and Greek inspired baked veal.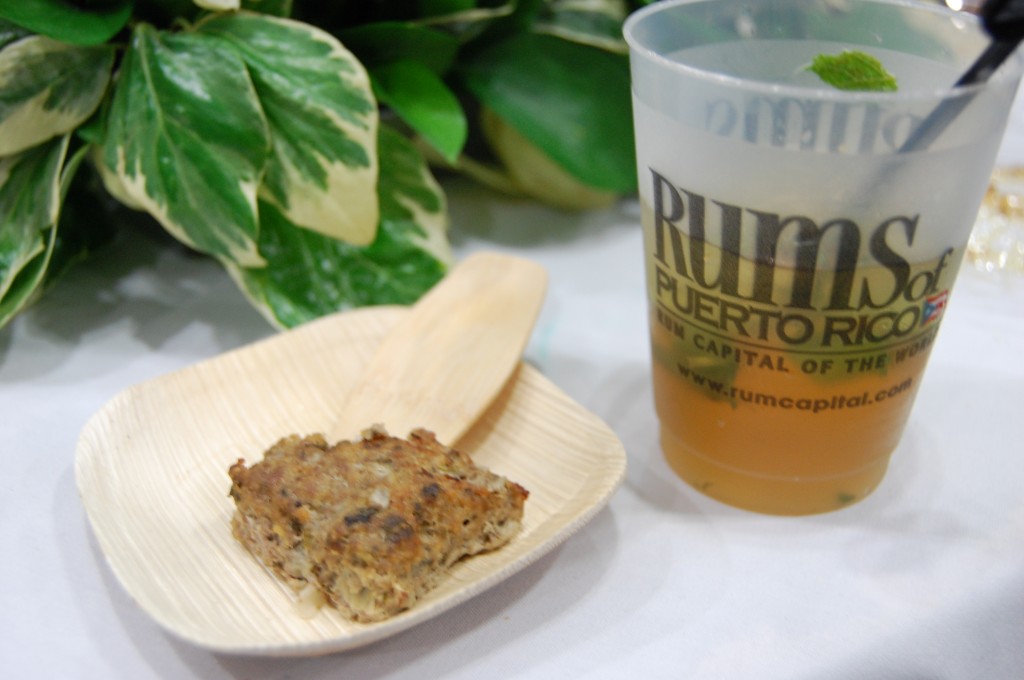 Rhode Island style Lobster slider with homemade salt and vinegar potato chips. Yummm.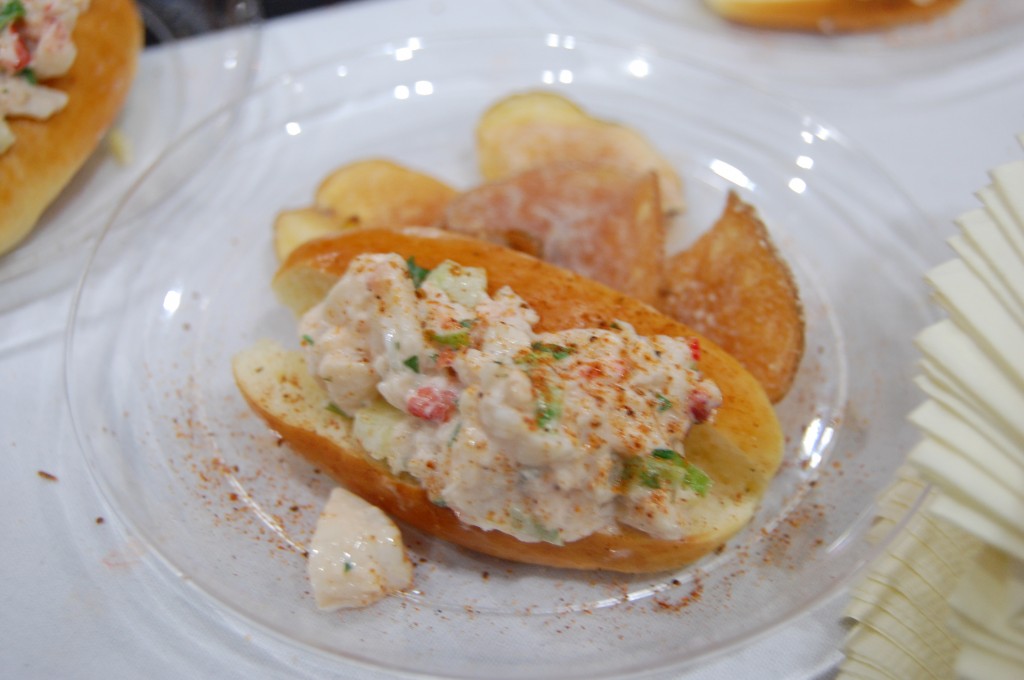 House-cured bacon atop a ramp and potato salad from Buttermilk Channel.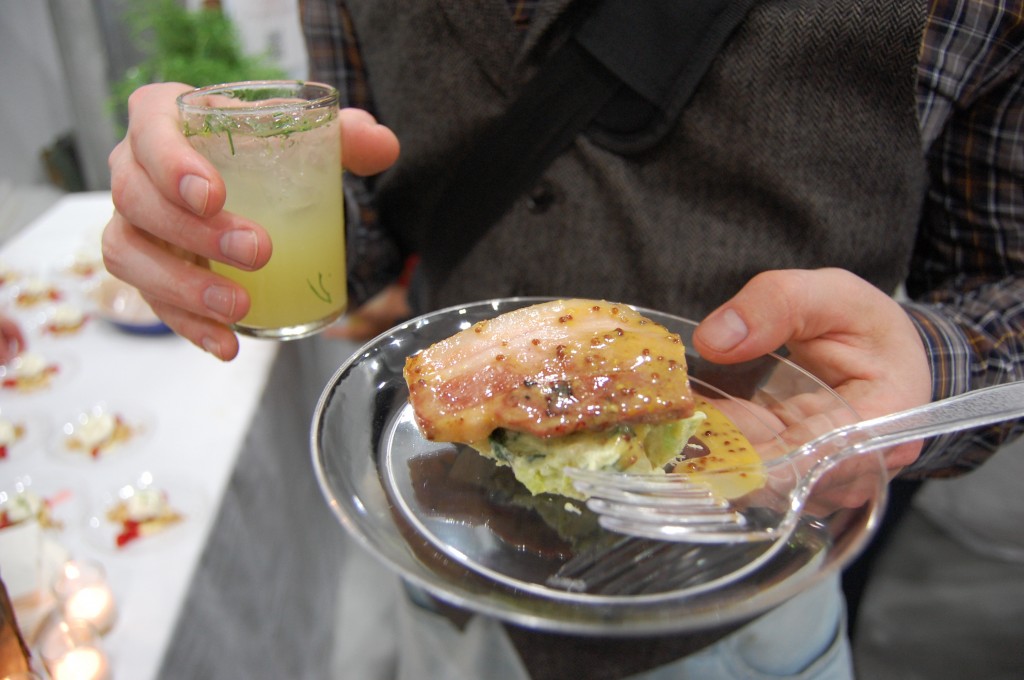 The manfriend was a good sport and posed for a photo 🙂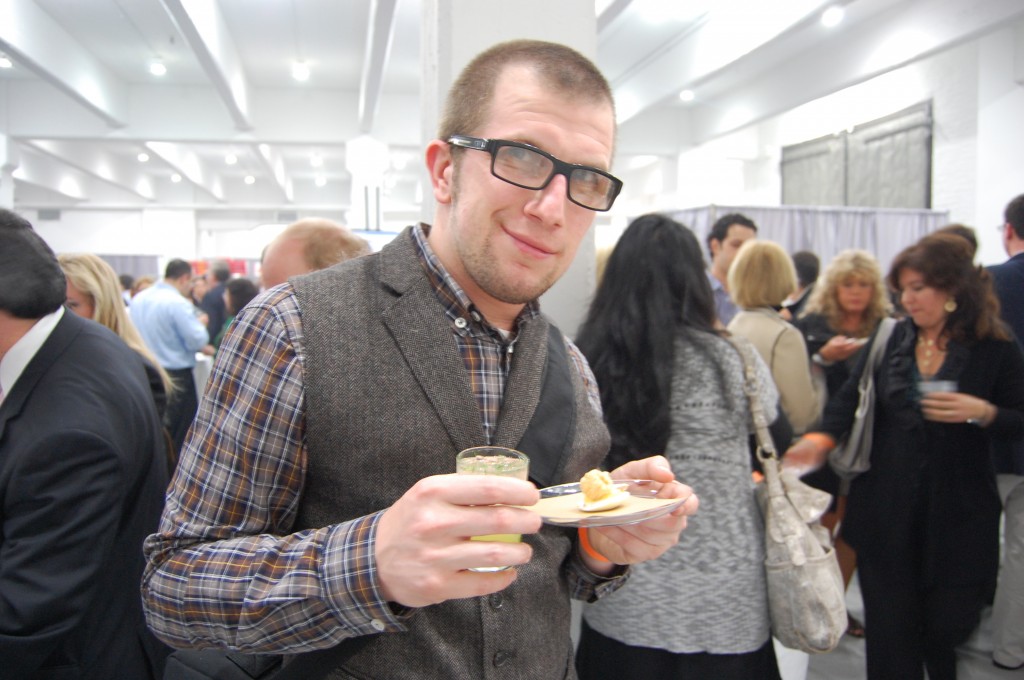 A lot of restaurants incorporated seasonal ingredients into their offerings – strawberries, rhubarb, ramps, asparagus, etc.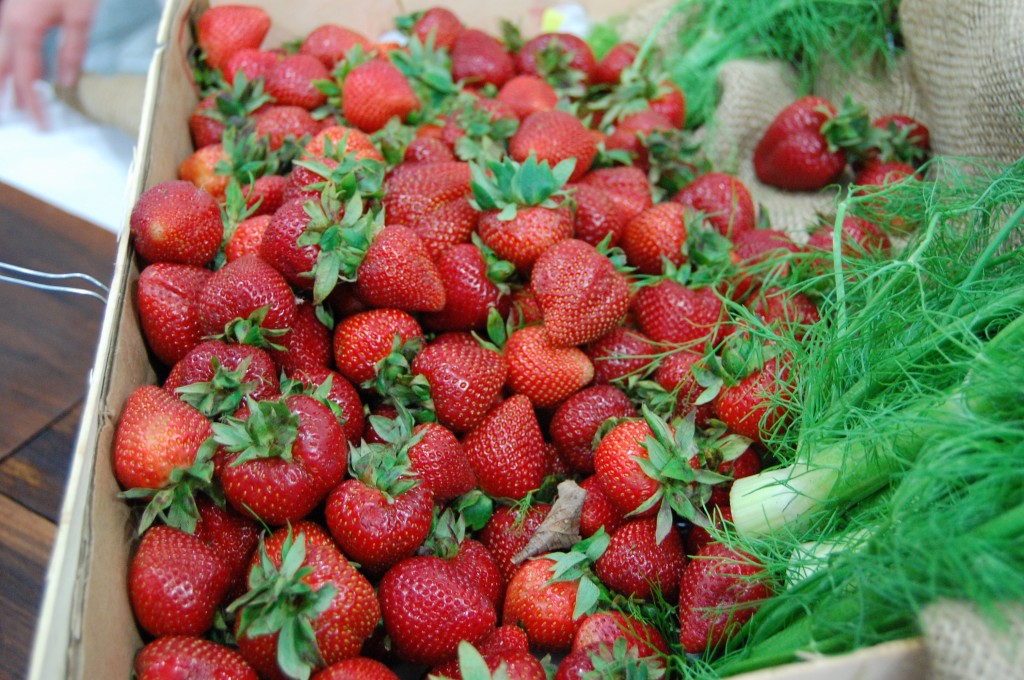 One of the most innovative things that I tried was a fried chicken taco – Hill Country fried chicken wrapped in a whole wheat tortilla alongside coleslaw and spicy peanuts.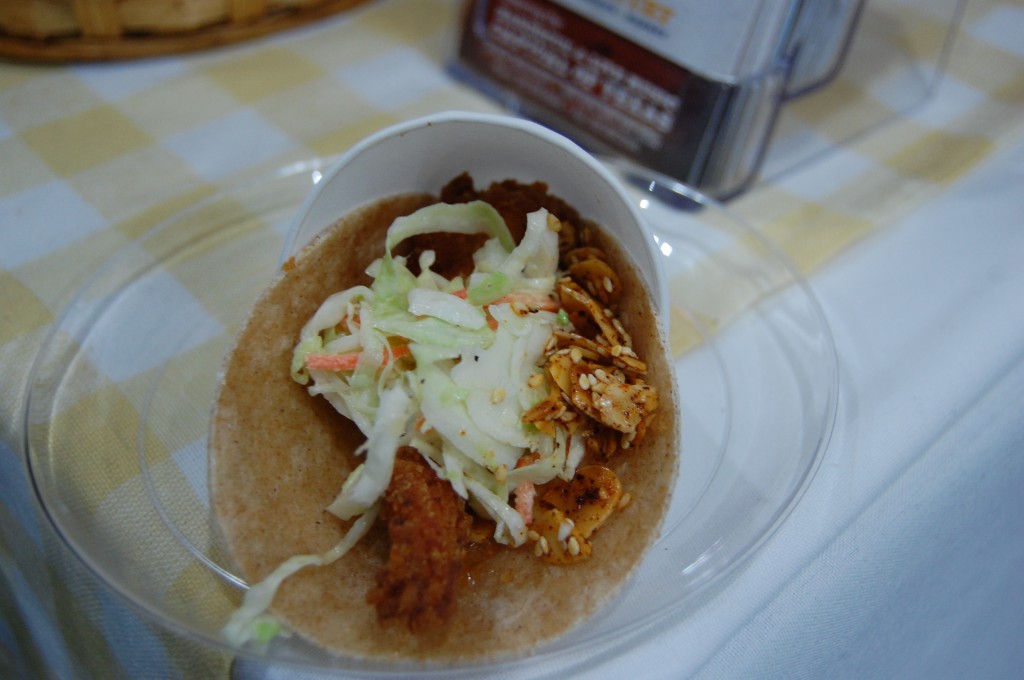 My favorite dish of the evening was from Rouge Tomato – warm chickpea falafal with apricot chutney and cucumber raita.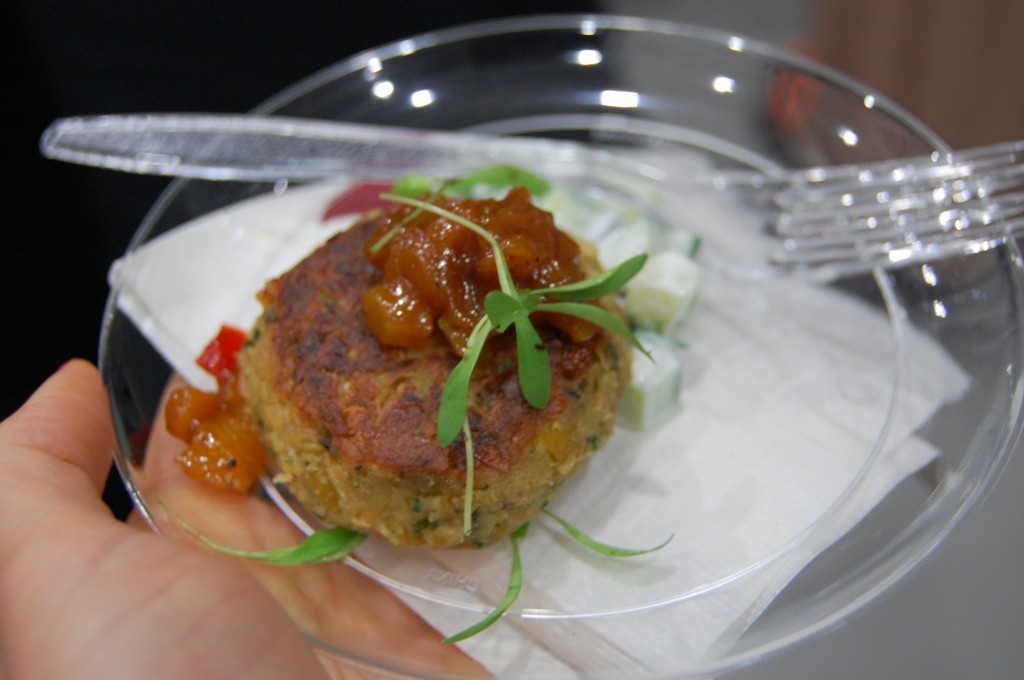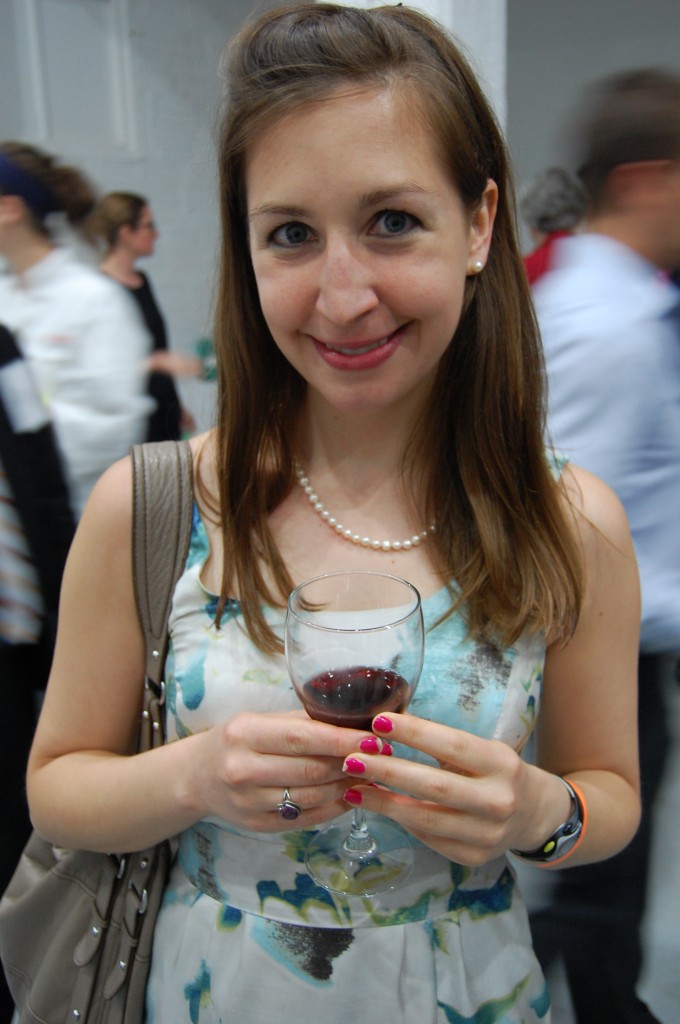 Rhubarb compote with cookie crumble and fresh whipped cream – I've never cooked with rhubarb at home, but this dish made me want to try!
Even though it was super hectic at the venue, all of the restaurant reps did an awesome job preparing beautiful bites. I forget what exactly was on this toast, but it I loved how colorful it was!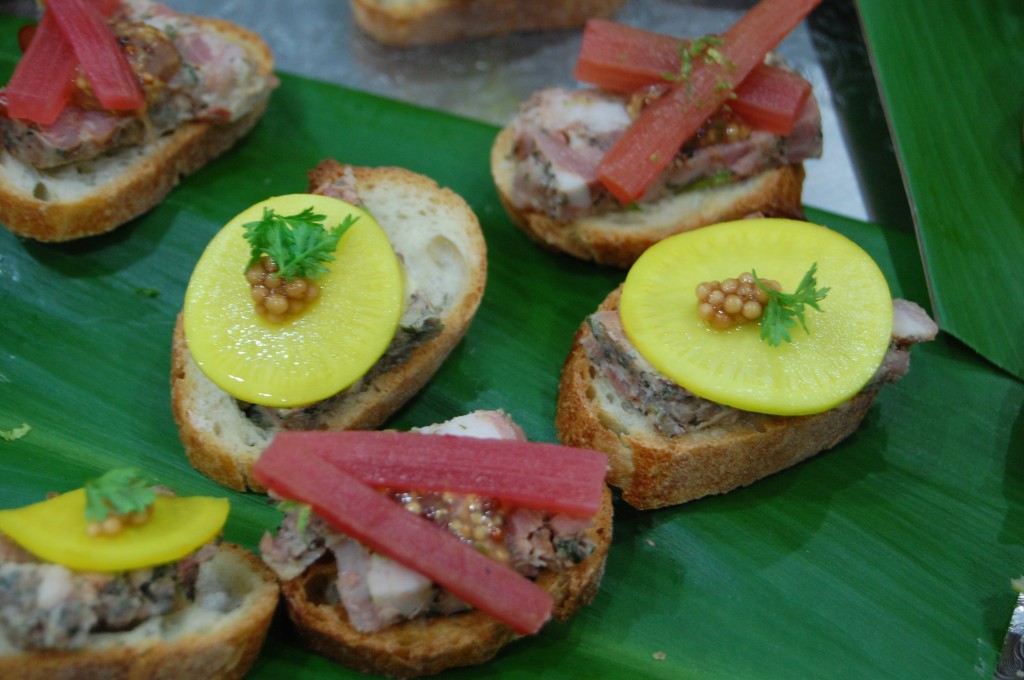 I'm not going to be getting a dinner reservation at Gramercy Tavern anytime soon, but I did get a bite of their blackout chocolate cake. Yummm.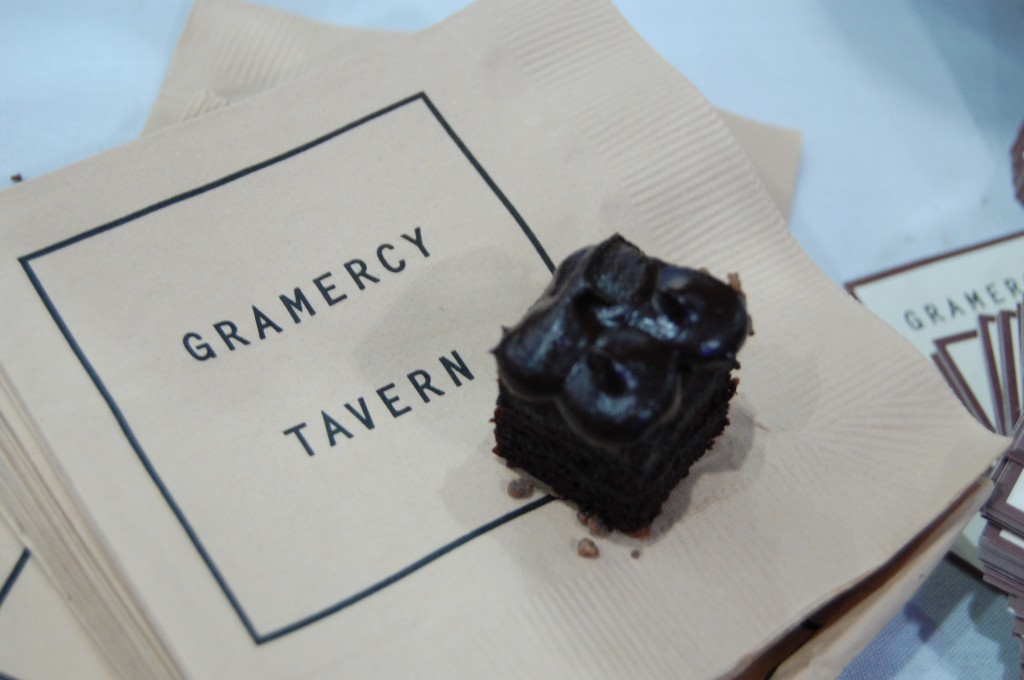 I was really excited to sample the cornflake-battered cauliflower atop arugula with a horseradish cream sauce from Dirt Candy. I love what the chef does with veggies and my next goal is to eat a whole meal at this restaurant!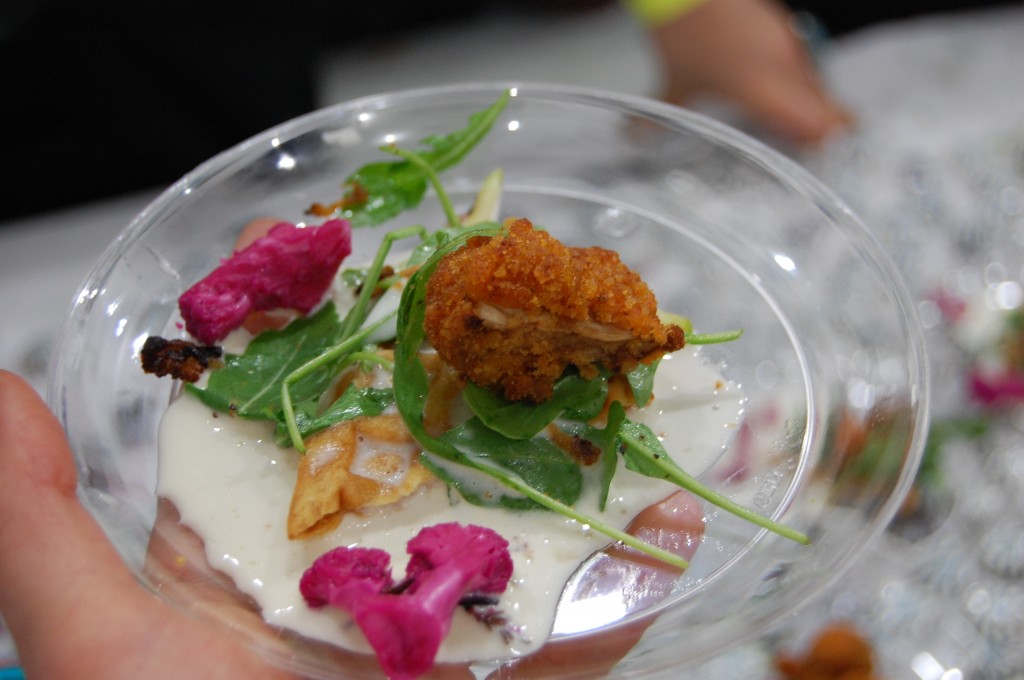 One of my final bites of the evening was spicy chicken on a buttermilk biscuit from Pies 'n Thighs.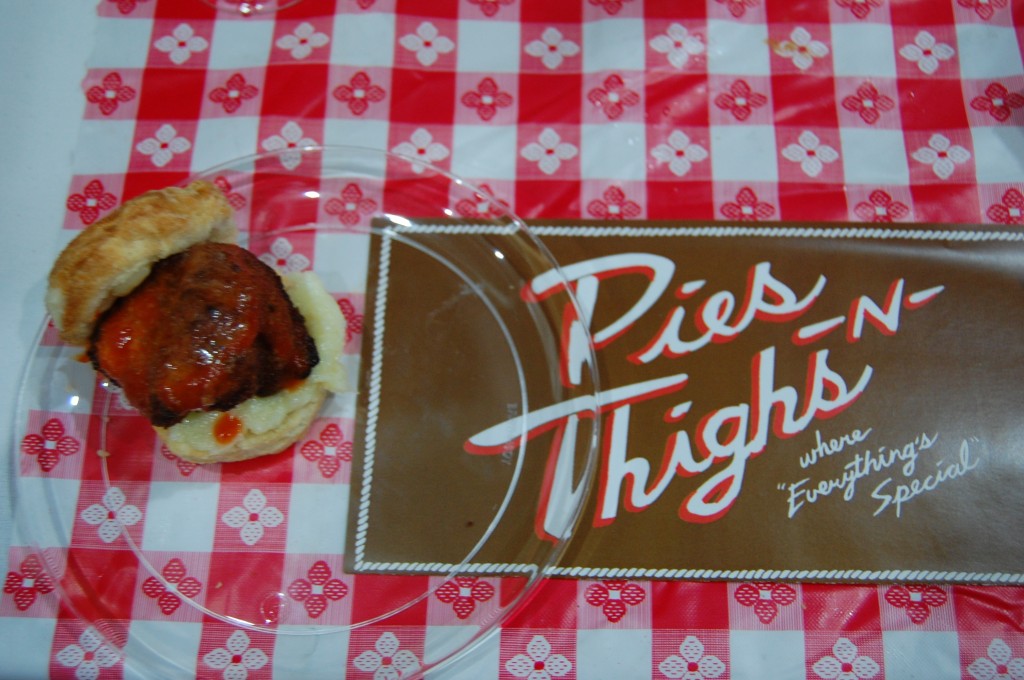 I probably only snapped photos of half of what I tried (the manfriend and I shared a lot of things) – there were just so many options! Luckily, I left the event feeling pretty full, but not overly stuffed.  I love tasting events, but it can sometimes be hard to sample everything without feeling ill. My usual approach is to share as much as possible and only take a bite or two of each thing. And when I have an indulgent evening coming up, I try to eat super healthy for breakfast and lunch (lots of fruits and veggies!) and squeeze in a gym visit. I'm all for enjoying myself, but it's all about balance (as cliche as that sounds…)
After Saturday's half-marathon, I took the following day off from running and then got back on the wagon. Here's how the week has shaped up so far:
Monday – 4 miles + core work
Tuesday – 1 mile warm-up run, 45 minute spinning class
Wednesday – 7 miles with Kelly and Maria + core work
I am just starting to figure out my summer and fall racing schedule, so stay tuned for an update! The good news – I'm finally feeling excited about running again. Woo-hoo. The bad news – Summer can be a TOUGH time to run PRs. Helloooo heat and humidity.
What's your approach to summer running? Do you just try to maintain fitness in between vacations and BBQs? Or do you have a busy racing schedule?