Saturday's long run was a 12-miler, bringing me to 47 miles for the week. I haven't seen these kind of numbers since the fall – you'd think I was training for a half-marathon or something (haha, joke…)! Anyway, I felt a little sluggish at the start of my run, but things improved as the miles ticked by. It was also sunny and 60 degrees and I was listening to the Rihanna station on Pandora. All the necessary components for success! Kelly also ran a 12-miler this weekend and I think we feel similarly about the distance – it's a solid long run, but not too long. And I usually don't need to bring fluids or gels with me for runs less than 14 miles, so that makes things easier.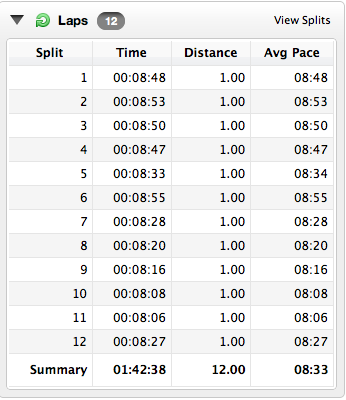 It's no secret that I've been known to procrastinate when it comes to long runs and workouts, but this weekend I had a carrot dangling in front of me. The man friend had a gig from 11am-1pm, so my plan was to start running when he began working, and then meet for a bagel at Murray's when we were both finished. I couldn't delay my run because that would mean being late for my bagel! And Murray's makes a damn good bagel…
Whole Wheat Everything with Veggie Cream Cheese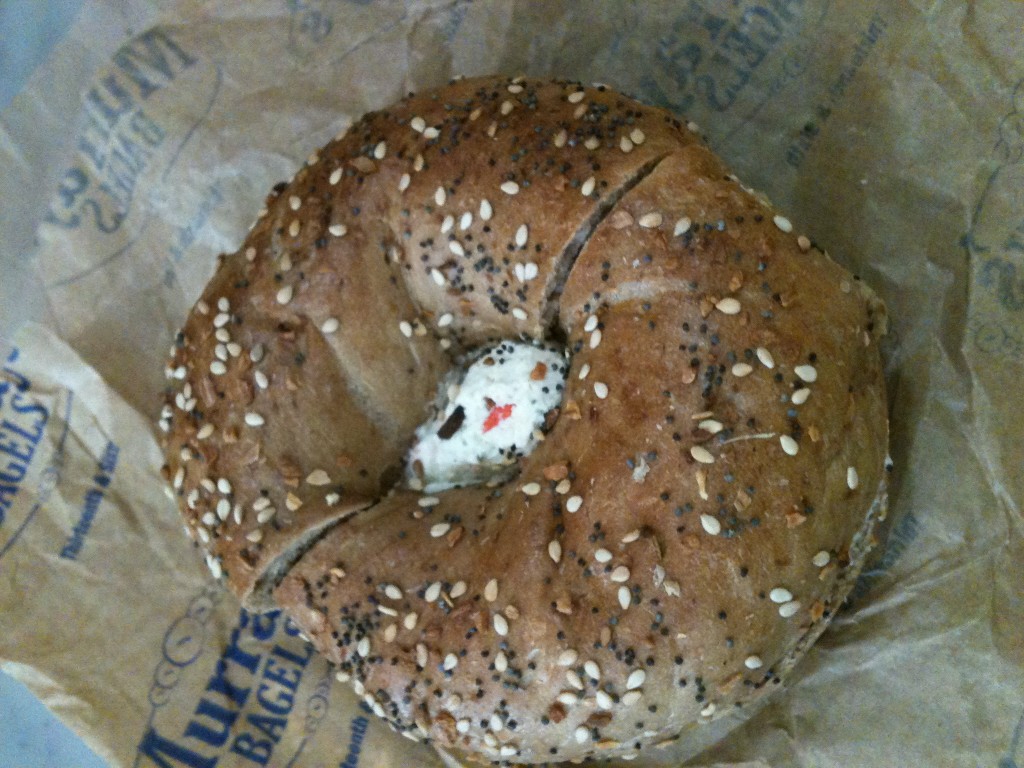 And then a banana cupcake with cream cheese frosting from Billy's Bakery. I'm a big fan of banana cupcakes – they're always super moist.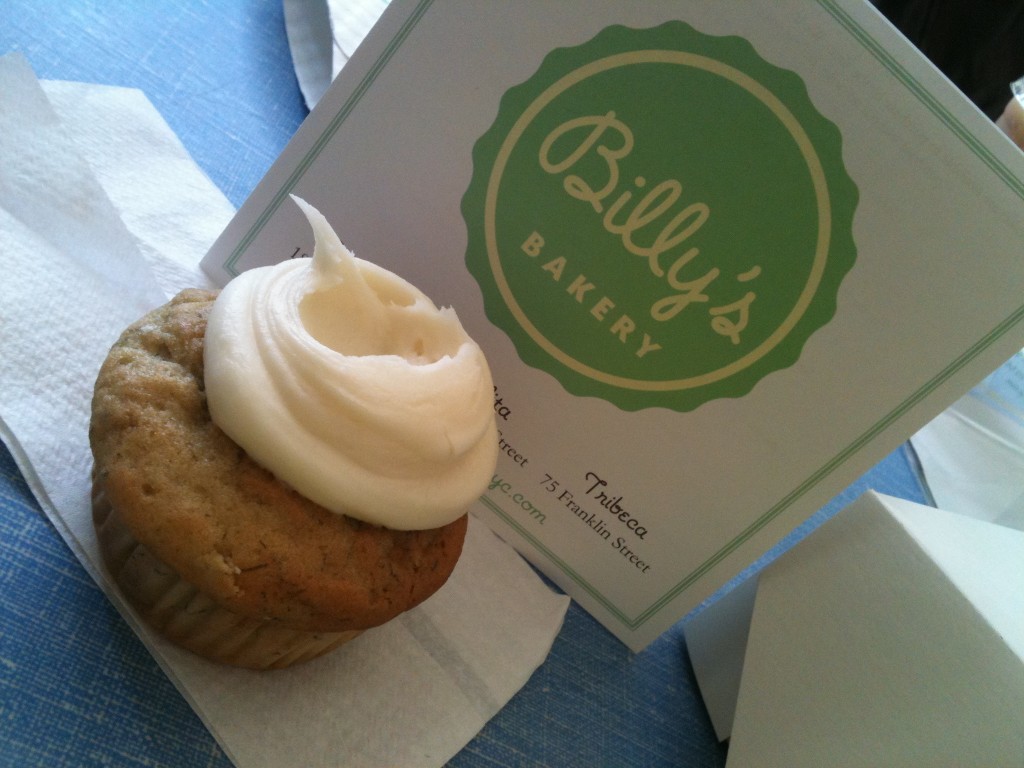 It finally feels like spring in New York!! For the remainder of the afternoon, I stretched my legs out with some walking in Chelsea and on the High Line.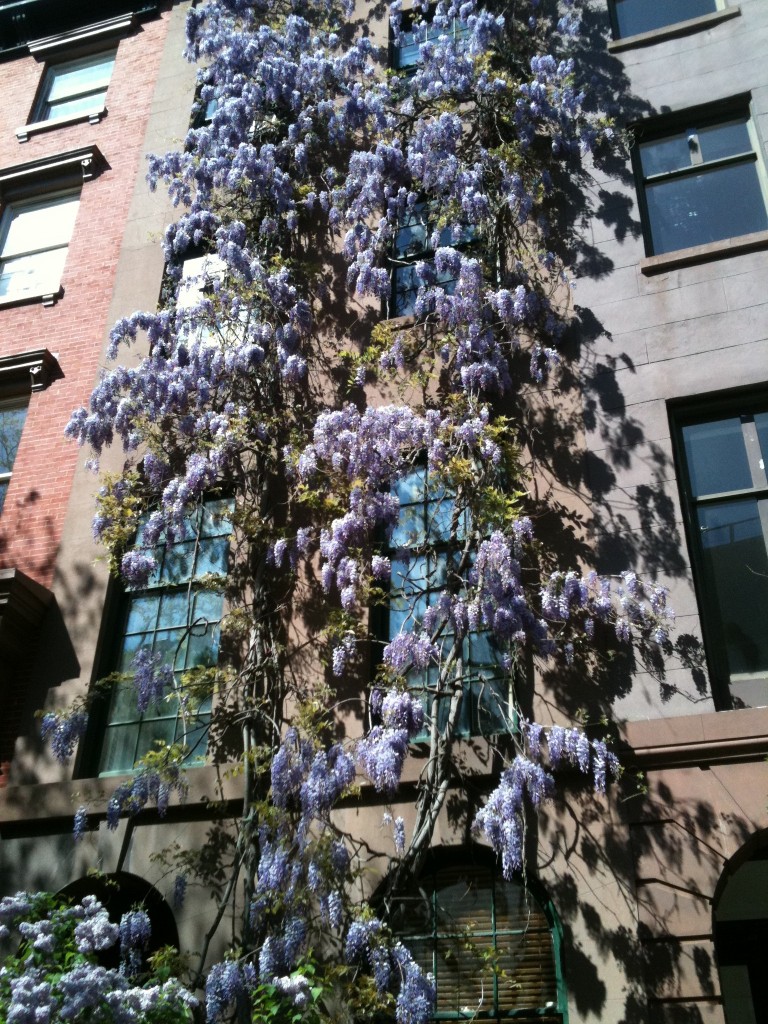 <3 Warm Weather and Sun. It really makes me a much happier person! And let's be honest – it's a hell of a lot easier to log miles when it's 60 degrees than when it's 30 and snowing.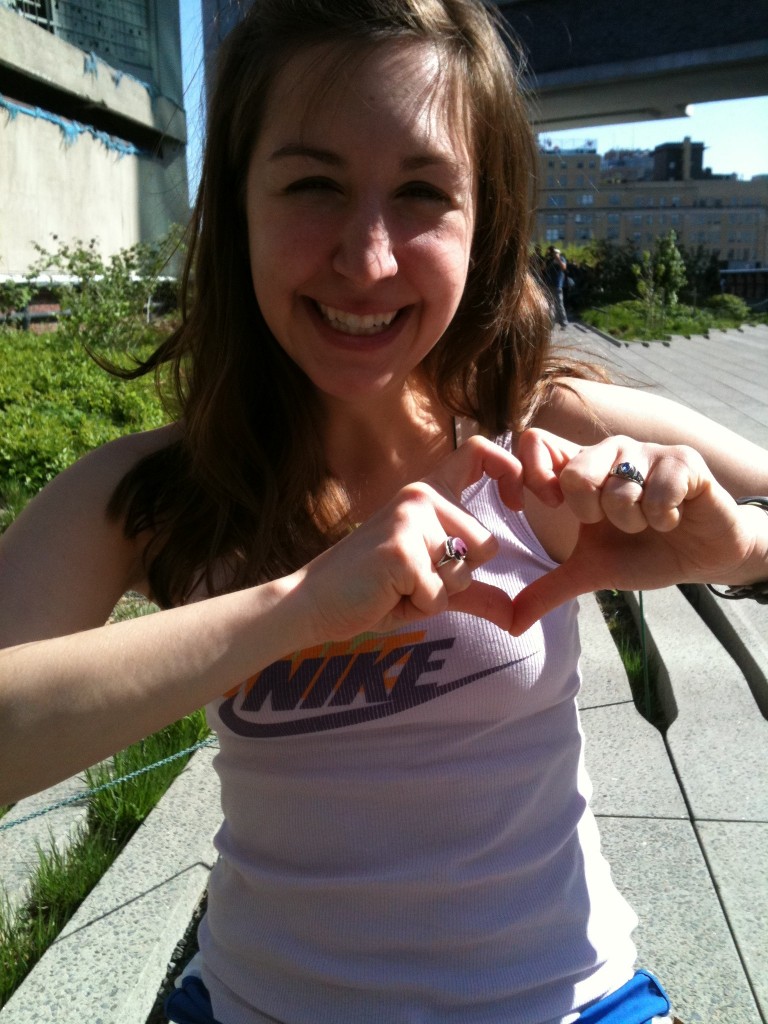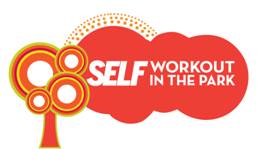 Every year, I make note of Self Magazine's workout in the park and intend to go, but I never seem to get there. Well, this year I'm finally going to do it! This is the 18th anniversary of the event and it's scheduled for next Saturday, May 7th from 11am-3pm in Central Park (Rain or Shine). I've been looking for a way to build some strength and break out my running rut, so I'm excited to try some of the classes especially the one called Karma Strength. This class supposedly strengthens muscles externally and internally and boosts your libido. Interesting…
So, what's in it for you? Well….Self Magazine's PR folks have offered up some goodies for a give-away. Note: Only residents of the NYC area are eligible to win (sorry!). Up for grabs – a pair of tickets (normally $20 each), two water bottles, and two i.renew energy bracelets.
To enter (I'll pick a winner on Wednesday, May 4) leave a comment telling me about your favorite type of group fitness class.
Remember: Only NYC-area residents can win (unless you plan on travelling to the city on May 7…)!