Last weekend while belting out the lyrics to Jay-Z and Alicia Keys'  "Empire State of Mind" at a bachelorette (karaoke!) party, I felt an incredible surge of NYC love. I suppose this post doesn't have a whole lot to do with running or cooking, but the last 4 years in New York have shaped those aspects of my life so much that I decided the story was blog worthy. I didn't grow up in the city (far from it) and was never one of those people who dreamed of moving here. In fact, I distinctly remember saying I would "never want to live in New York" sometime during my senior year of college. But shortly after college graduation, I found myself working at an internship in D.C. and not really loving it. A combination of things led me to consider New York – a job offer as a writer at a internet start-up, two college roommates who were already living in Brooklyn, and a boy.
Within a matter of weeks, I had put down a deposit on my first apartment (Washington Heights, holla) and had packed up a U-Haul. My very brave (and very nervous) Mom drove the giant U-Haul across the George Washington Bridge and into Manhattan. We arrived on my street at dusk and were greeted with the sounds of bachata music and city traffic. After unloading my stuff, we headed into the Bronx around 2am to return the U-Haul. Uh, thanks again Mom. I'm going to get you a GOOD Mother's Day gift one of these years….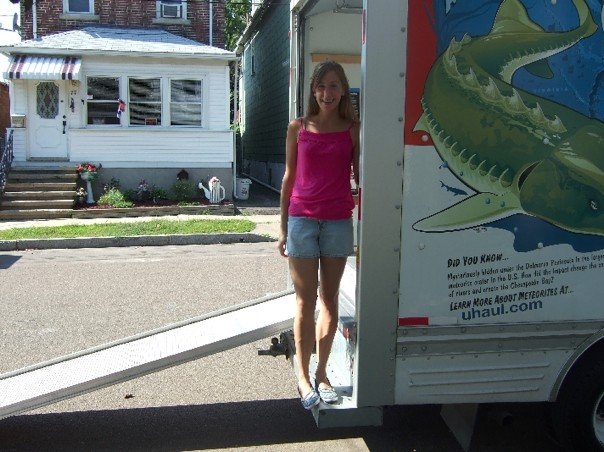 Since I was so far North in Manhattan, I was able to score my own one-bedroom for not too much cash. Unfortunately, I didn't have enough $$ for a bed. I slept on an air mattress for a good 6 months before splurging on a real bed from IKEA.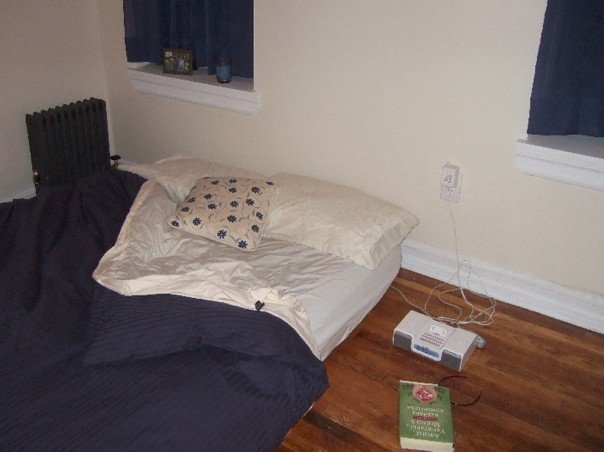 Those first couple of months were tough. I lived far away from my Brooklyn friends. I missed the carefree college life – working and paying bills in NYC wasn't much fun!
I didn't know the difference between Express and Local trains or what the term "five boroughs" meant. I carried a map of the subway system with me at all times and studied it every chance I got.
But over time, I started to get comfortable with my new city. The crowds no longer stressed me out. I got used to traveling the subways during rush hour (the secret? zoning out with a book or magazine). And I went on long walks to explore different neighborhoods.
From the George Washington Bridge at the top of Manhattan…
To the Statue of Liberty as seen from the Staten Island ferry…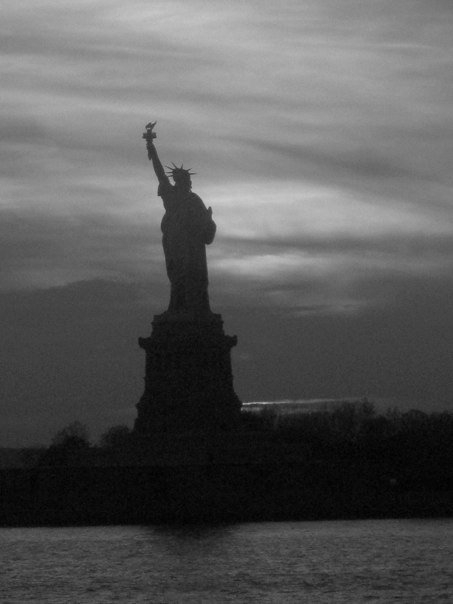 The city slowly became mine. I explored restaurants, learned the ins and outs of Central Park, and made some new friends. I'm no longer at my first job (that lasted all of 4 months hah), living at my first apartment, or in a relationship with that boy. But I'm still living in New York. And you know what? Every day I love it more. At first I thought this town would be a temporary stop for me, maybe I'd move to Boston or Philadelphia or California within a few years. But now I can't see myself living anywhere else. I love having my pick of restaurants and stores and museums. I thrive on the busy pace and diverse population. And the longer I'm here, the more entrenched I become.
I've been lucky enough to stay in touch with some college friends –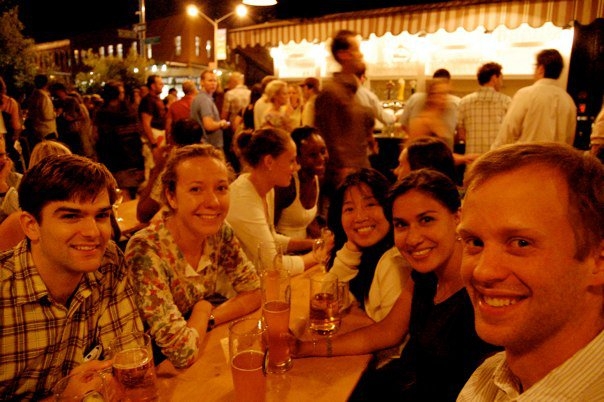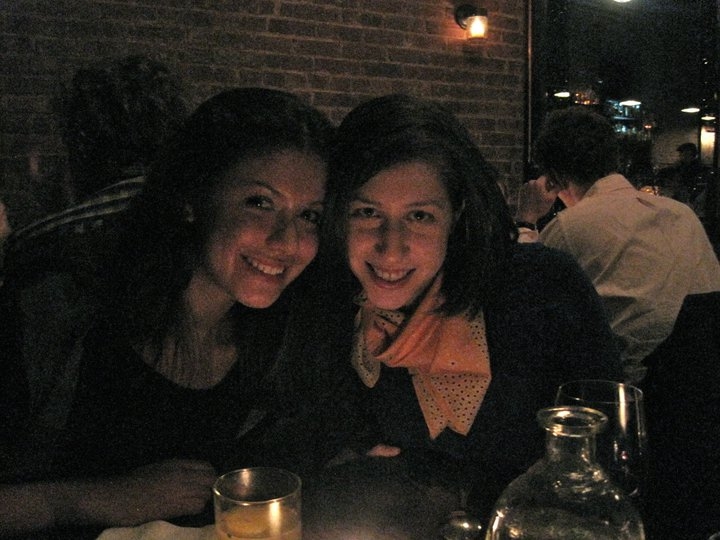 And I'm genuinely grateful to be where I am.
So to Central Park, the MTA, Magnolia Bakery, my coffee cart guy, NYRR, running buddies, happy hour friends, the Brooklyn Bridge, and everything else that has made me love this city – thanks.
Love, Megan
What's the best thing about your city? (Thanks for putting up with my mush!)
May 6th through May 15th from 3-5pm, you can get 1/2 price frappuccinos at Starbucks. Yay!