Hello blog friends – last time I posted, I was kind of freaking out. I had called in sick to work, spent the day in bed feeling congested, and was worried I wouldn't even get to the starting line of the Brooklyn Half-Marathon. As usual, I was probably being melodramatic. I'm still have nasty post-nasal drip (yum!), but Afrin and Emergen-C got me feeling a little better by Friday evening.
Since the half-marathon had a 7am start time on Saturday morning, the man-friend generously agreed to host a Megan-Shelby–Sarah sleepover at his Brooklyn abode the night before. He didn't complain once throughout our evening of girly gossip, running talk, and a House Hunters International marathon.
Sarah's facial expression belies how much fun she was actually having. She might also kill me for posting this photo.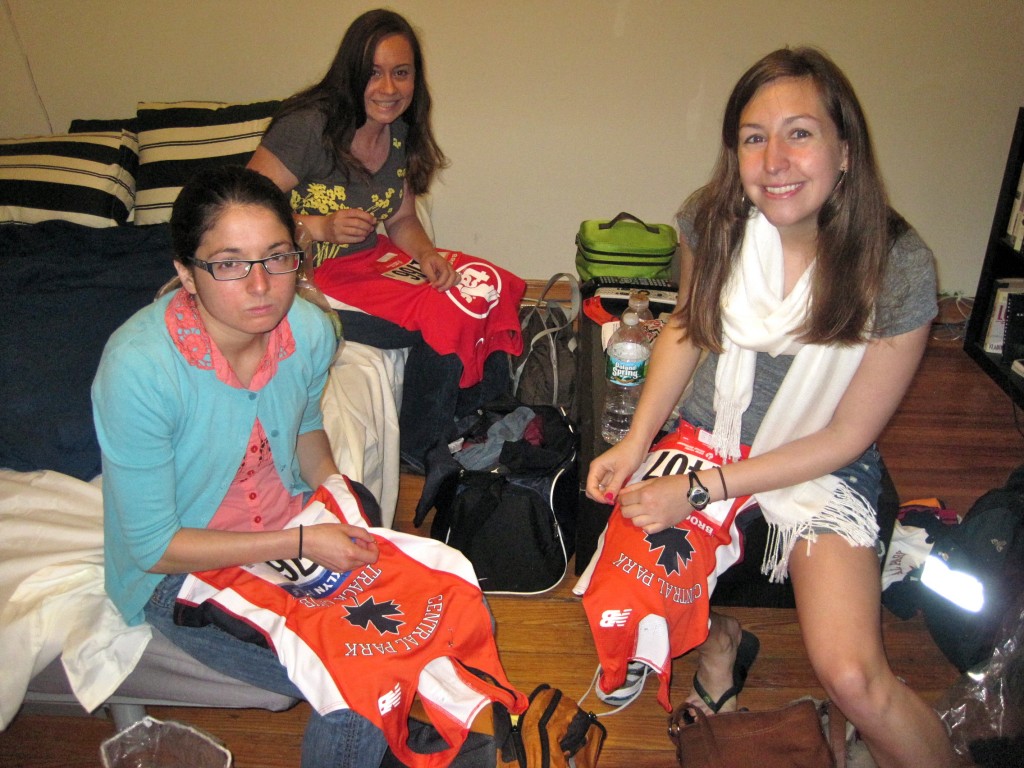 I had eaten an early-dinner (sandwich) around 4pm, but we decided to carb-up with a few pies from Elegante Pizzeria. They took awhile to arrive, but they were worth the wait. Very cheesy, good seasonings, classic New York style pizza.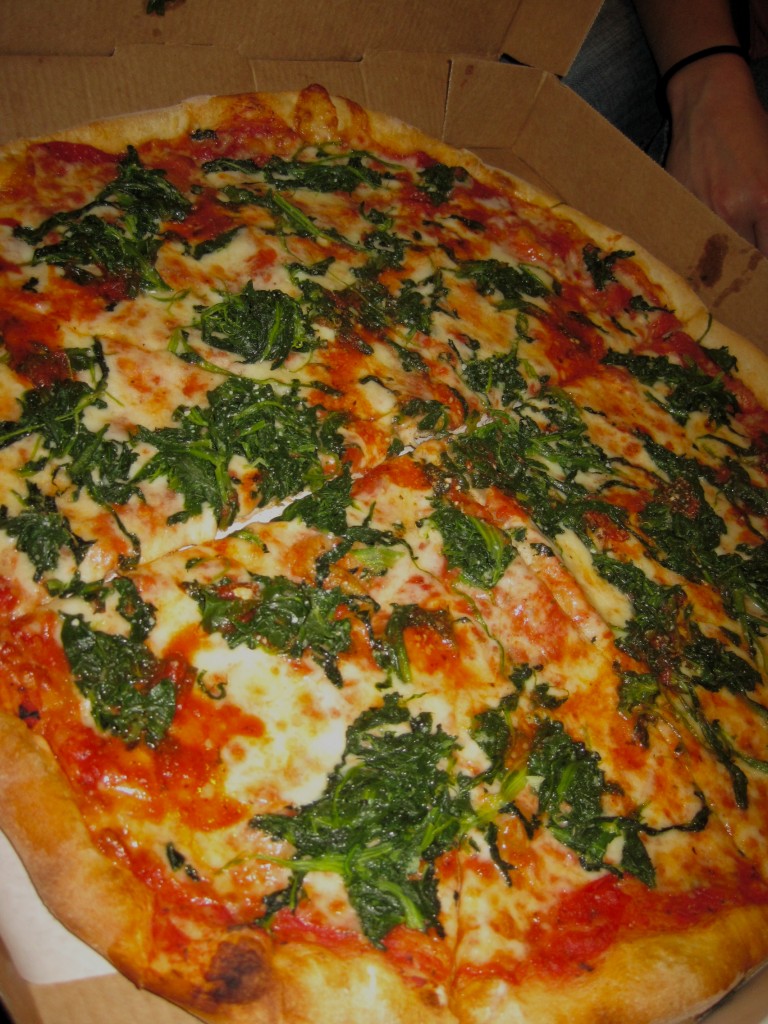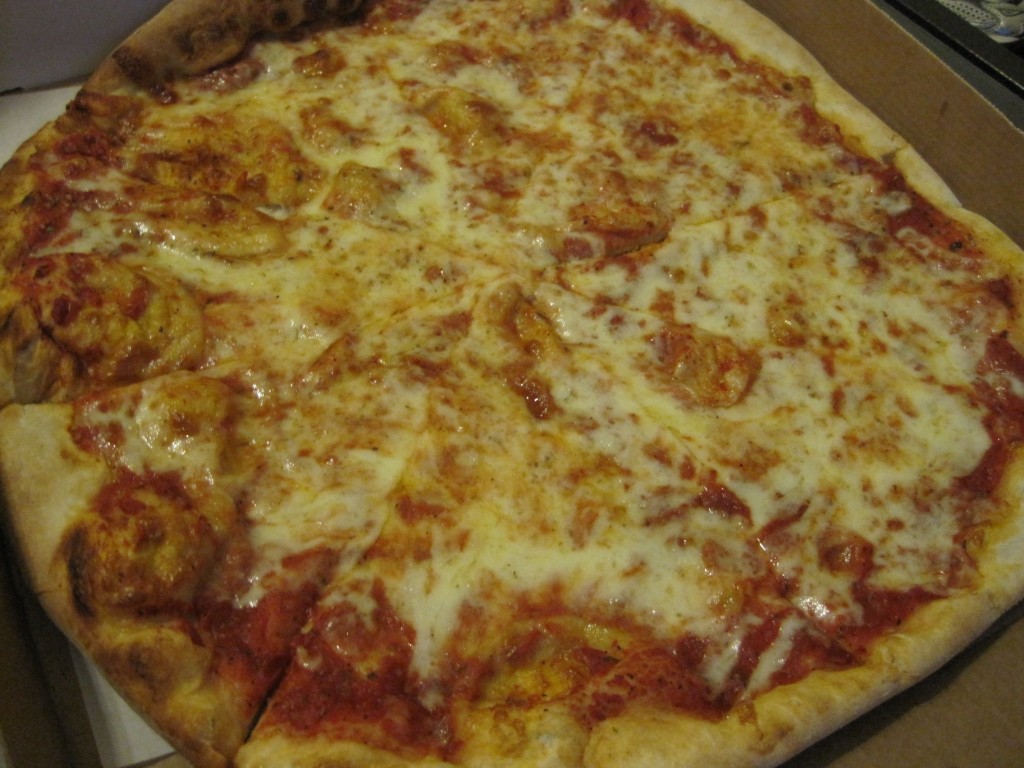 I slept alright considering the 5am wake-up call and immediately got busy eating a pumpernickel bagel and drinking some black coffee. With a 7am start time, I wanted to give myself as much time as possible to digest breakfast and use the bathroom…if you catch my drift.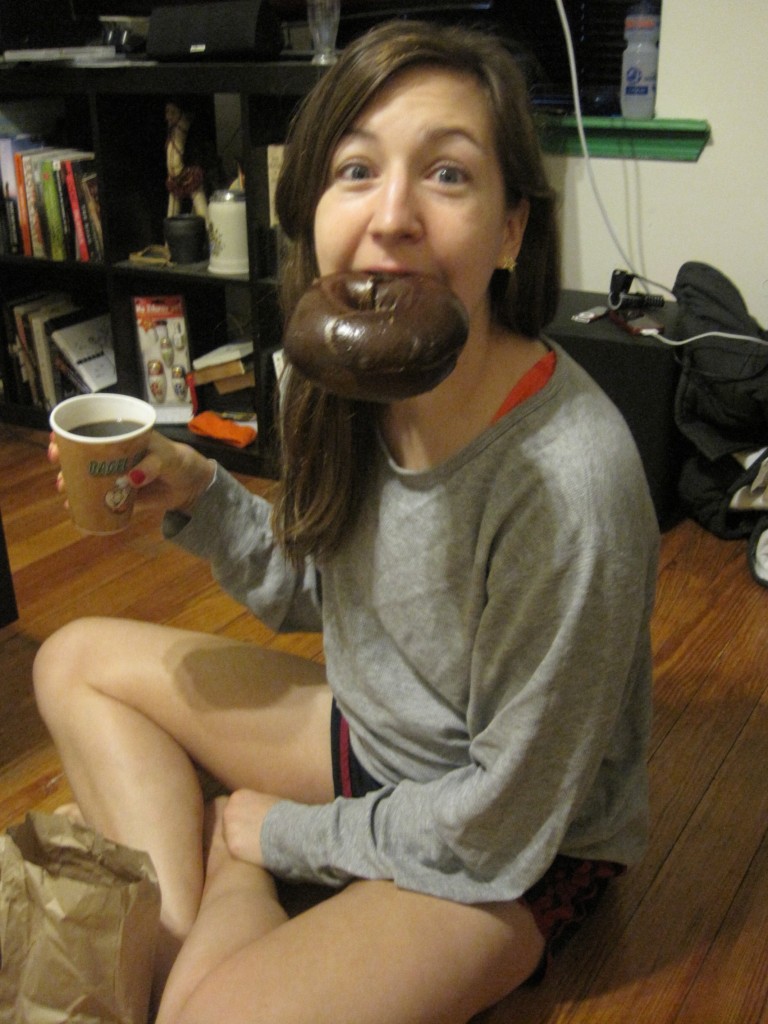 Now, for the race itself…
Expectations were pretty low – I was feeling under-trained and sick, so I wasn't shooting for a PR. However, I still wanted to put up a respectable time considering this was a NYRR club points race and I was wearing the CPTC uniform. I finished in 1:35:46 (~7:18 pace) and while this is 3 1/2 minutes slower than my PR, I can't be too disappointed. The first 10 miles or so were "uncomfortable", but not "race-painful" if that makes sense. The last few miles, however, hurt a bit. By mile 11, my lack of tempo training was becoming clear. To just finish a half-marathon, I think you can get by with everyday mileage and a few 10 or 11 mile long runs. But to actually race a half-marathon, I believe long tempo runs (6-9 miles at marathon or half marathon race pace) are essential. Unfortunately my Spring didn't include many tempos – for a lot of reasons, it just didn't happen. The good news? I know what I need to do to eventually run a PR. I just need the motivation, time, and health to do it!
One thing I did well – I kept a pretty steady pace of 7:10-7:30 throughout the race – a bit slower on the uphills of Prospect Park, a bit faster on the flats and downhills. Holding back a bit in the beginning allowed me to finish those last few miles on pace even if it didn't feel good.
I jogged around a bit after crossing the finish line, guzzled some Gatorade, and re-united with the manfriend who had biked to meet me. The race finished on the Coney Island boardwalk and the warm (hot!) sun made it finally feel like early summer.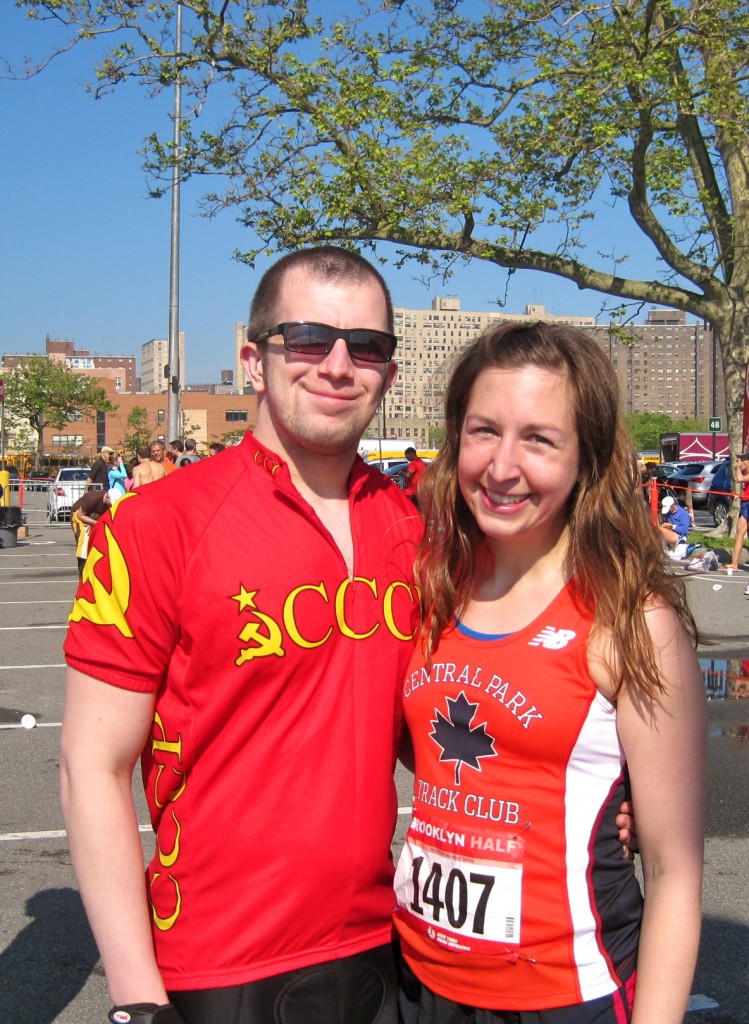 By the time I got my hands on this beauty of a sandwich, I was a very happy lady. 7-grain bread, smoked turkey, swiss cheese, and lots of veggies helped me refuel with a good mix of carbs and protein.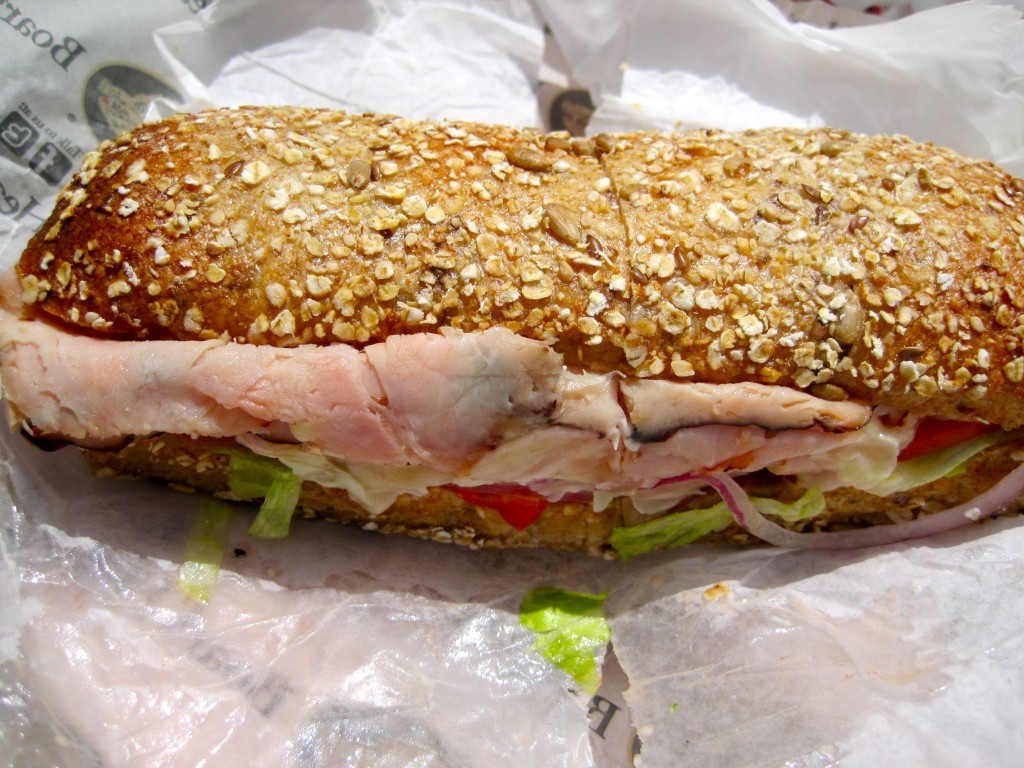 I spent the rest of the afternoon and evening at an out of town wedding in the beautiful village of Sleepy Hollow, New York.
To recover from those 13+ miles, I wore sensible shoes (i.e. 4″ heels) –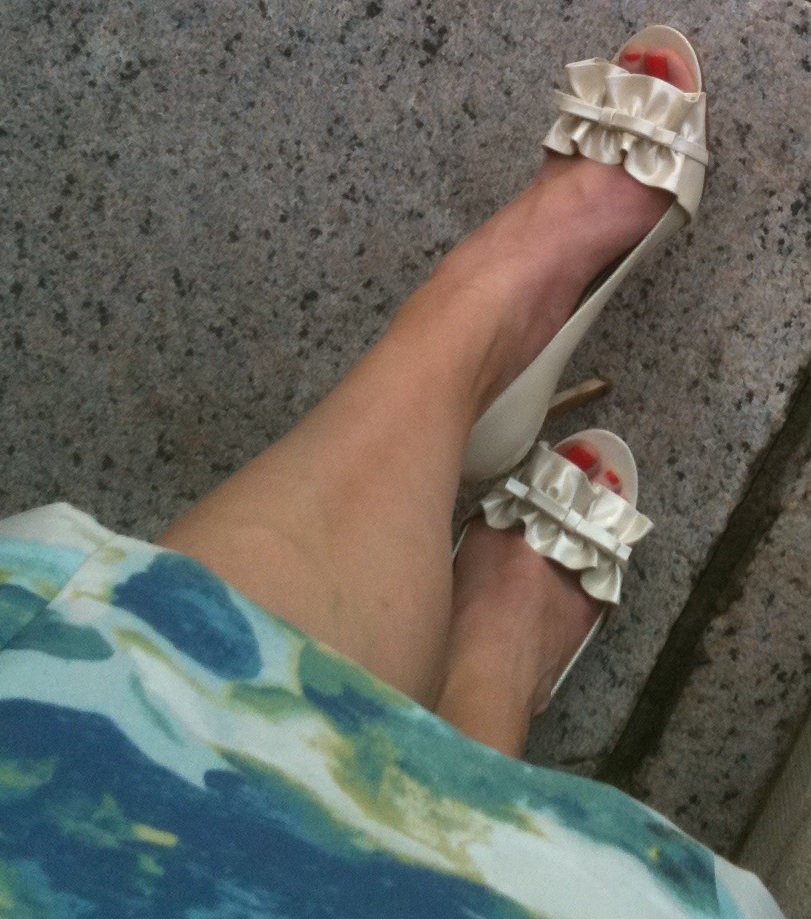 Ate plenty of nutritious food –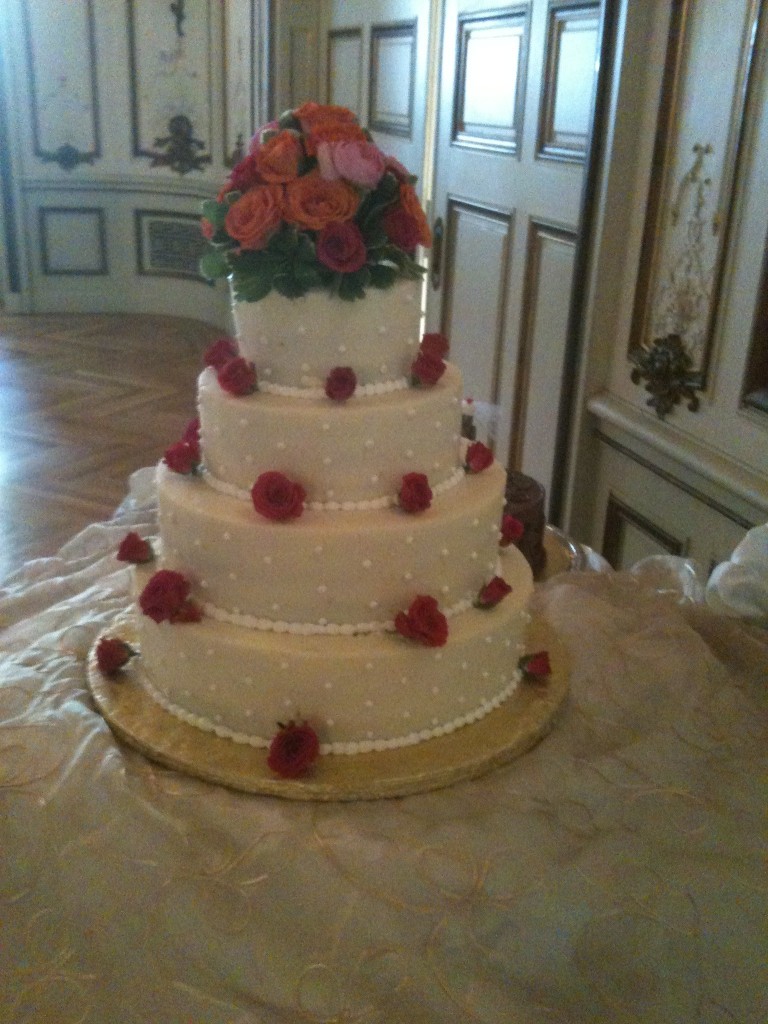 And re-hydrated responsibly!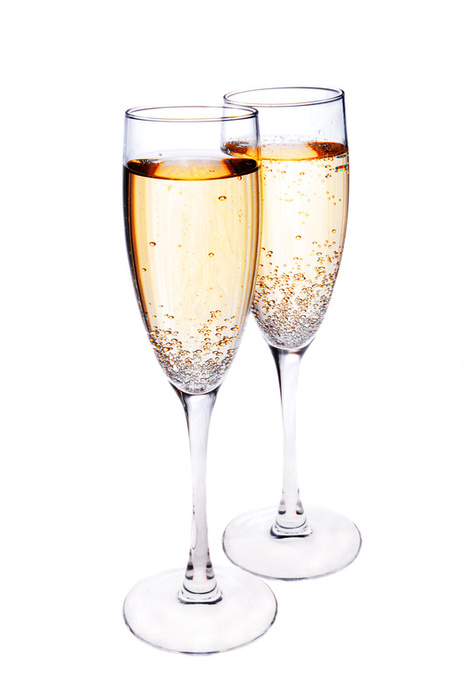 [Source]
Hah, okay, maybe not so much. But I had fun!
What do you think is the most important part of a half-marathon training plan? Still trying to figure out what and when my next race goal should be….