I want to do it all. I want to go on dates and split a bottle of wine. Bake cupcakes and eat pizza with my lady friends. I want to go dancing on the weekend, attend all of the social events that I'm invited to, and enjoy my 20's.
But I also want to do long runs and track workouts and race half-marathons. Eat wholesome, home-cooked meals and get 8 hours of sleep. I want to be a good employee. I want to pursue freelance opportunities and write clever blog posts.
Lately, it seems, there's not enough time to do everything. But I'm not willing to give anything up, so I just do the best I can. I don't always eat the right things or sleep enough. Sometimes I choose happy hour over a tempo run. There was a time in my life when I let my type-A, perfectionist personality control my schedule. Only pasta before a big race, no drinking on weeknights, saying no to social plans in favor of sleep. But over the past year or so I've realized perfectionism in running doesn't always yield the best results. If you don't wake up in time for your morning run – it's okay! You can run after work. Or tomorrow. If you eat something unusual the night before a race, it's not the end of the world. Our bodies are pretty resiliant things and despite putting mine through the ringer, it still cooperates most of the time.
I guess the point of this post is not to get too wrapped up in the details. Sometimes when I talk to fellow runners (or read their blogs) I see them getting so stressed out about running, letting it (literally) run their lives. Being dedicated to something means sacrifice will be necessary and everyone has to determine what that means to them. But through my blog (uh oh, is this a mission statement?!) I want to show people that you can still run competitively while enjoying yourself. Eating well, sleeping enough, and doing tough workouts are important parts of running well, but you don't have to be perfect. A glass of wine or 2 before a half-marathon doesn't necessarily spell disaster. So much goes into a good performance – your routine over time, your attitude, the weather, how bad you want it. What you do on one night or one morning (probably) won't make or break a race.
And on that note, I spent the-night-before-the-night-before my 10-mile race toeing the line. I made sure to fit in a run at the gym after work (5 miles) and get to bed decently early for a weekend (midnight ish). But I also ate Mamoun's falafel and baklava for dinner and topped it off with a few beers at Amity Hall. Running is important to me, Racing is important to me, but so is enjoying my 20's. Maybe I'll have pasta next time….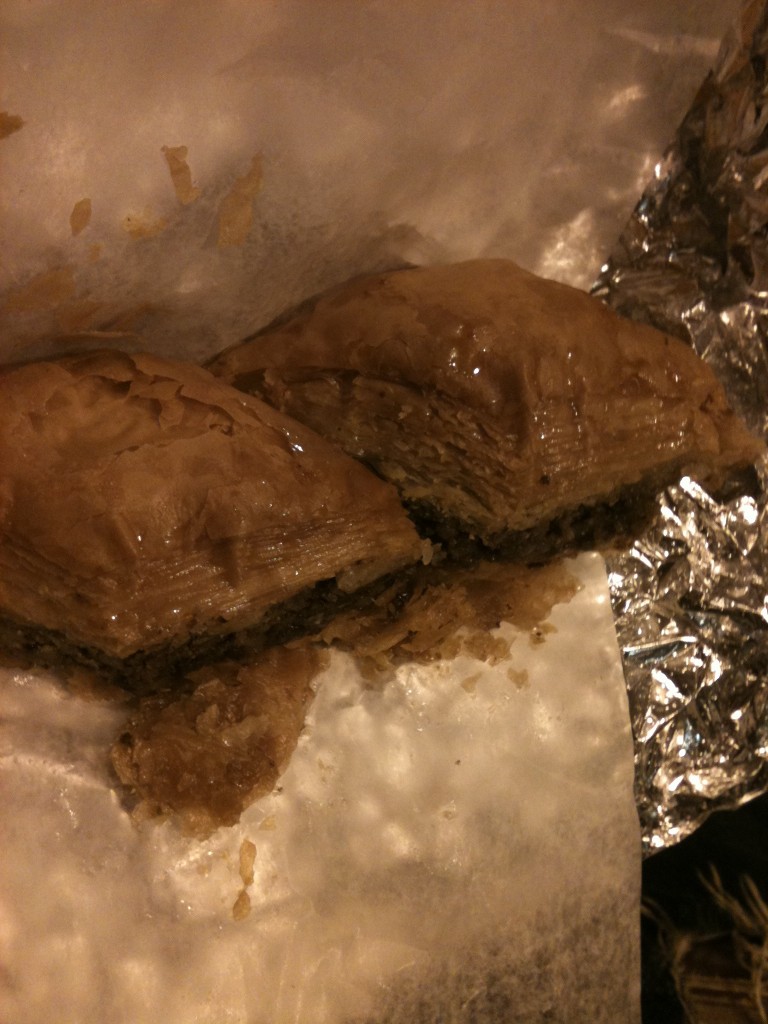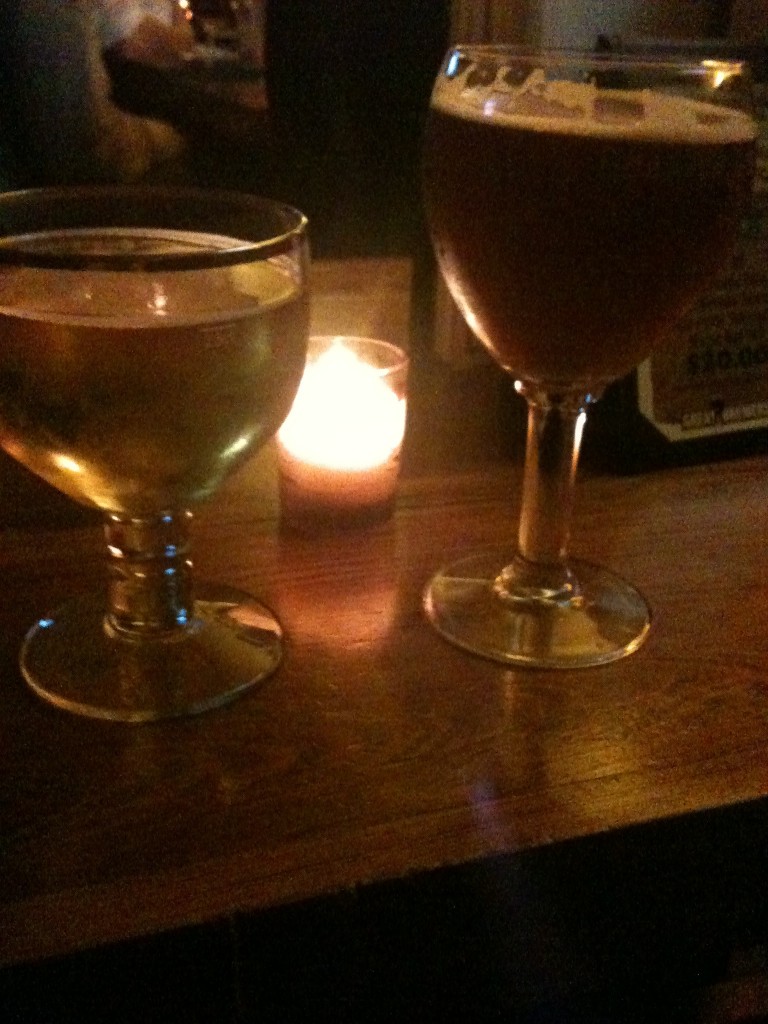 I'm off to D.C. and will be back with a race recap on Sunday!
Okay, so sharing is caring – what's the craziest thing that happened to you before/during an important workout or race? Bonus points if things still turned out well!