Thank you for all of the encouraging words on my last post (i.e. losing running motivation). I'm still not sure what my plan of action is going to be regarding workouts/races, but I was lucky enough to have some enjoyable runs over the weekend. Can't complain about that! I logged about 6 miles on the bridle path on Friday evening, some cross-training on Saturday afternoon, and 8.5 ish miles with Jacqui and Sarah on Sunday morning. I planned my Sunday run so that it coincided with the Scotland 10K in Central Park – spectating and cheering for other runners always puts me in a good mood.
Contrary to what is often featured on the blog, I do not subsist solely on sugar and booze. If only… This weekend was actually filled with some notable (and healthy-ish!) eats.
Saturday morning breakfast took place at the Bay Ridge Diner with the man friend.
True story – we went to bed at 10:30pm on Friday night and hence woke up at 6:30am on Saturday (sans alarm). Living on the edge, I tell you.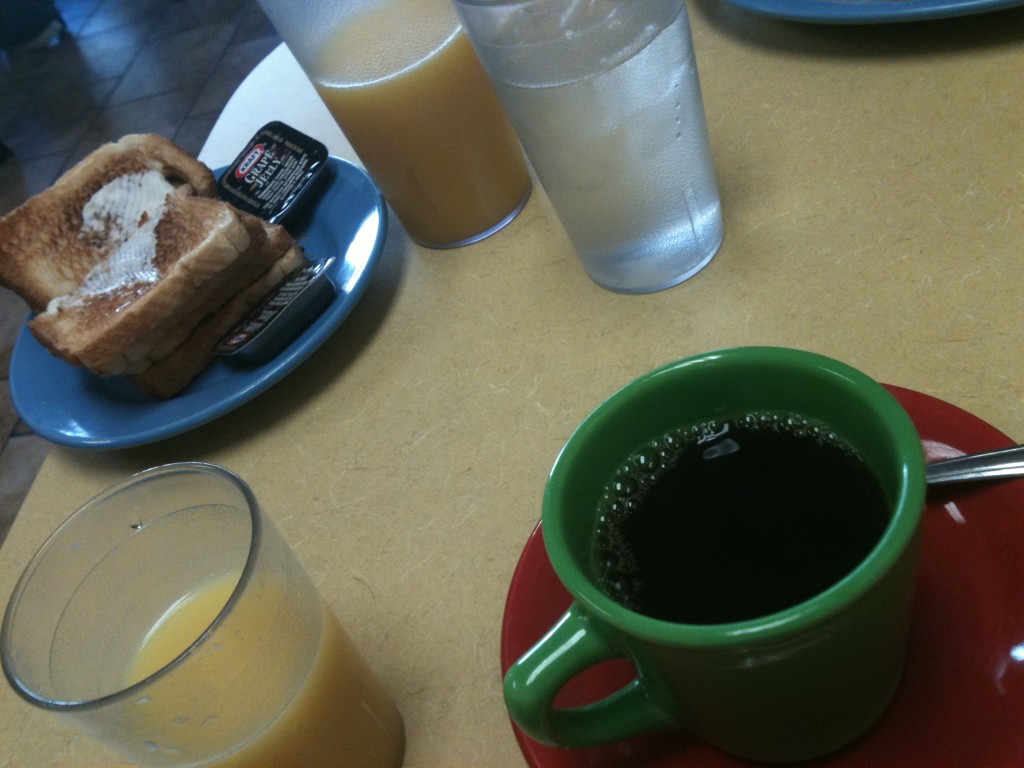 Mmm, I love how crispy diner omelets are. This one was filled with spinach and feta cheese.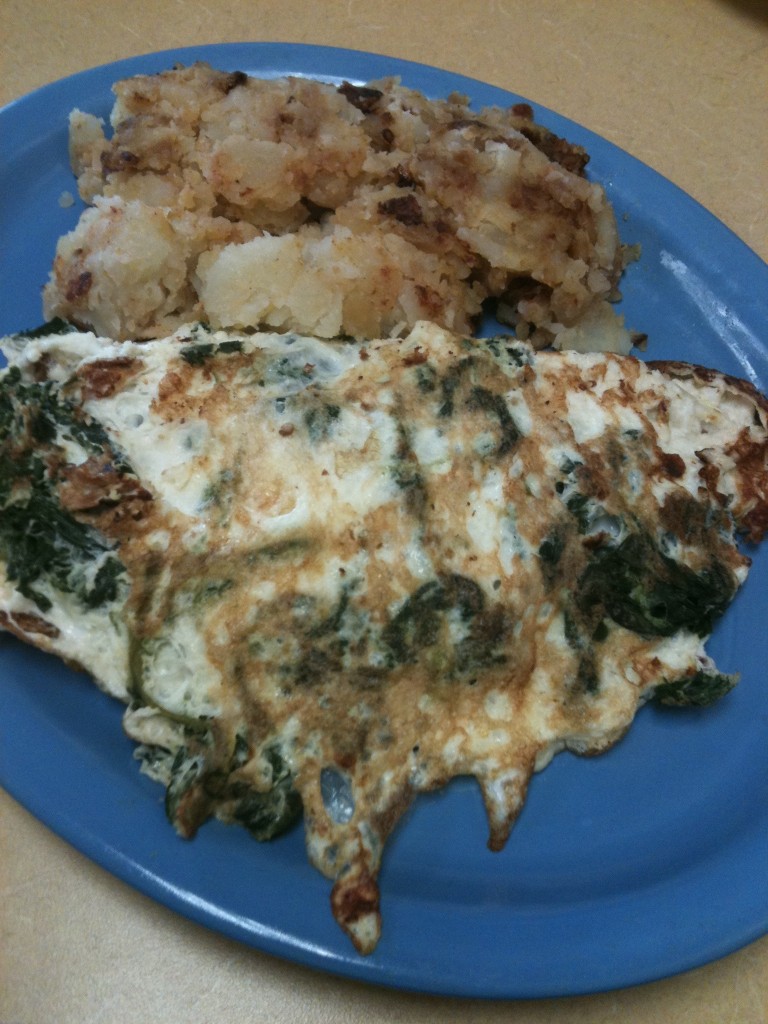 Multiple errands, a gym visit, and many snacks later, I decided I could use some more vegetables in my life. Eventhough I'm probably the last one to find this out – the juice bar on 16th st and Union Sq West is mad cheap. $4 for a 16 oz juice (kale, apple, ginger) – that's about $3 less than most places I've been.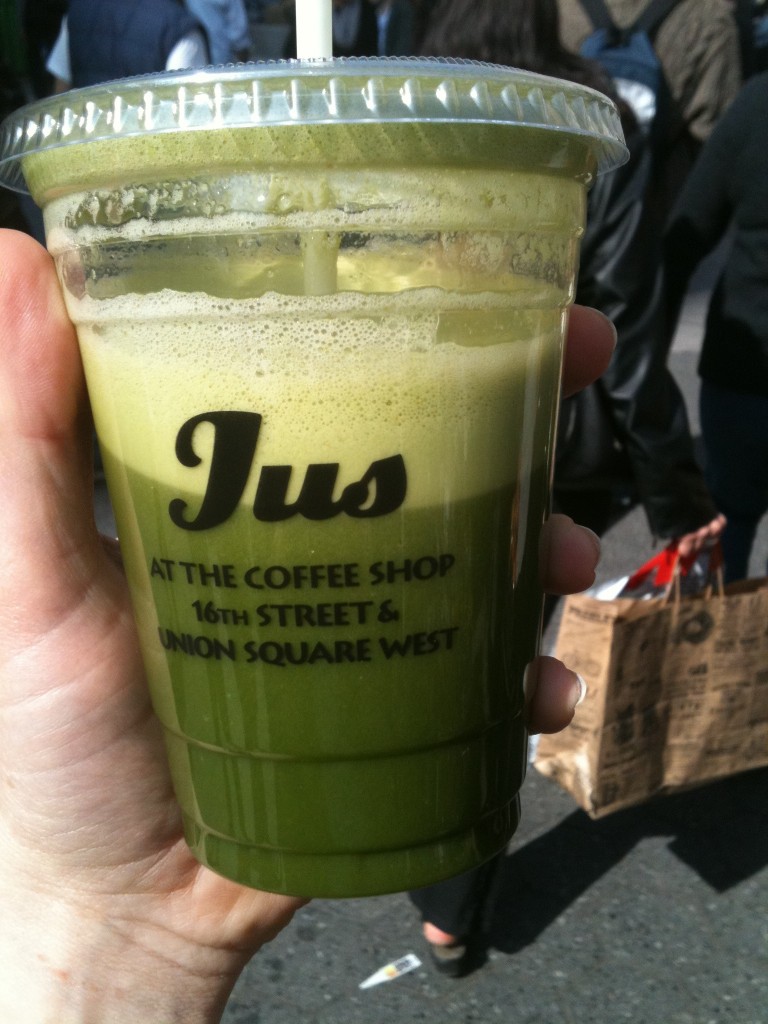 After frolicking in the Union Square area for most of the afternoon, I headed to Williamsburg for a pizza-making party with some friends. Well, actually I drank wine while they cooked me pizza, but that's just details…
Whole wheat crust with tomato sauce, fresh mozzarella, and local basil (local = grown in a pot in their kitchen!).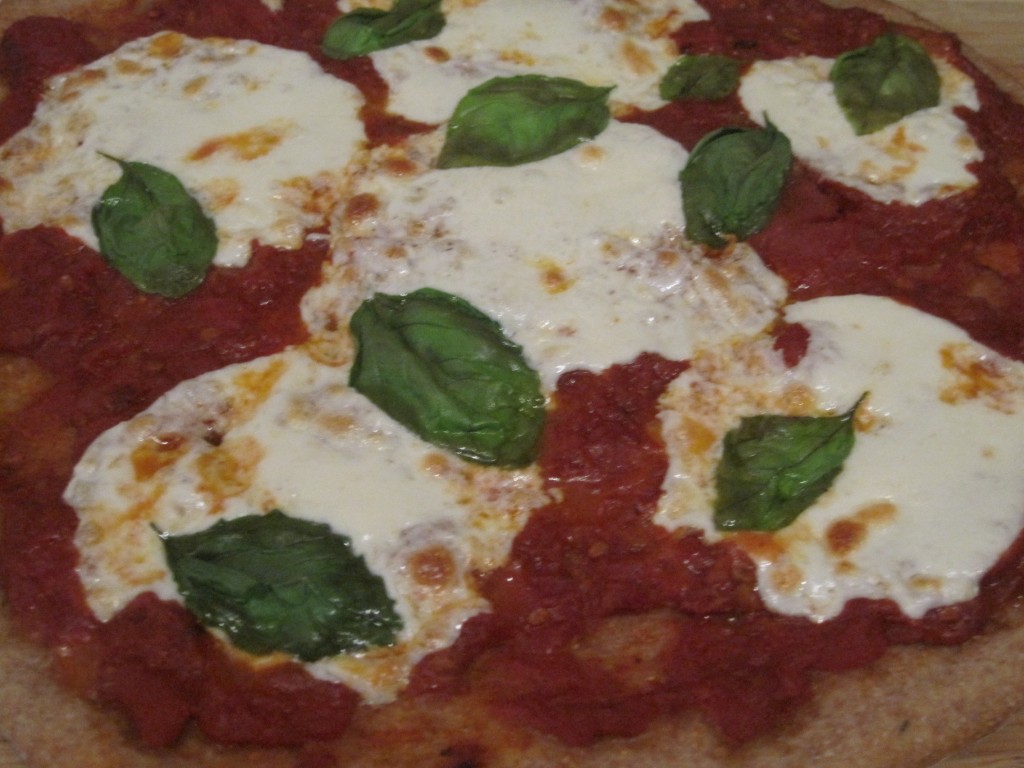 Concerned about the lack of sugar? Don't worry! My next post will feature a baked good that required 3 sticks of butter. Huzzah.
Finally, a little PSA –
I wear pretty minimalist training shoes (currently rotating the Saucony Kinvaras and Brooks Ghosts) and I'm a fan of the Nike Luna racers, so I had high hopes for the New Balance Minimus road trainers. However, when I wore them for a recent 3-miler the results were not pretty. Everything kind of hurt – my shins, my knee, my calves. It felt like I was running barefoot on pavement (which may be the intent?). Anyway, I really like the look of these shoes and they're comfortable to walk in, but I don't think they're going to become my go-to training shoe. I am very intrigued by the super minimal heel drop (only 4mm!!), so maybeeeee I'll give them another try in a few weeks. I'll keep you posted.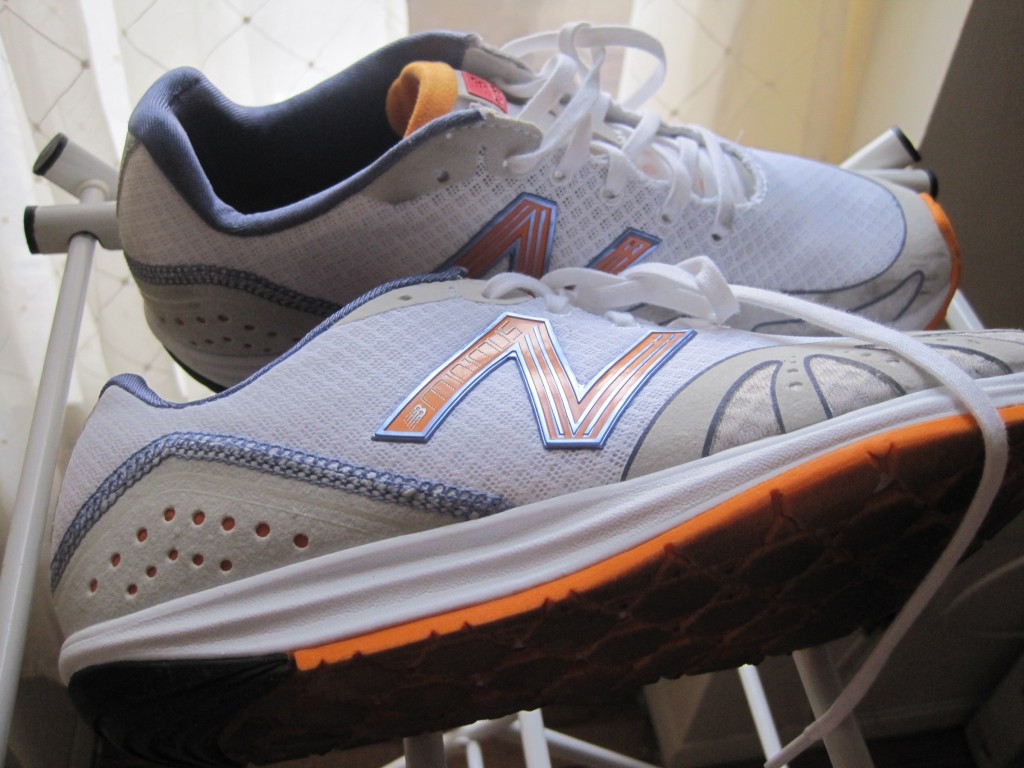 Has anyone else tried the New Balance Minimus or Nike Frees? Thoughts?