The Good News: It's already Thursday!
The Bad News: This week has been crazy. I haven't run since Sunday and I haven't eaten a meal at home in way too long. Don't get me wrong – I love eating out at restaurants, but I'm really craving some simple, low-key dinners.
I had planned on taking some time off from running this week (I needed a mental break more than anything),  but I'm missing my usual form of stress relief! I did about 30 minutes of core work and stretching this morning (unusual for me!) and if I get out of the office before 9:30pm, I might run a few easy miles. A positive race experience and some time off has left me feeling re-energized about my running! My next race will be the Cherry Blossom 10-miler in D.C. and I'm getting excited about the distance (I've never run a 10-miler) and the course (flat and fast!).
The war wounds from Sunday are healing nicely (mmm, scabs and bruises) and I finally have some photographic evidence of the bloody leg –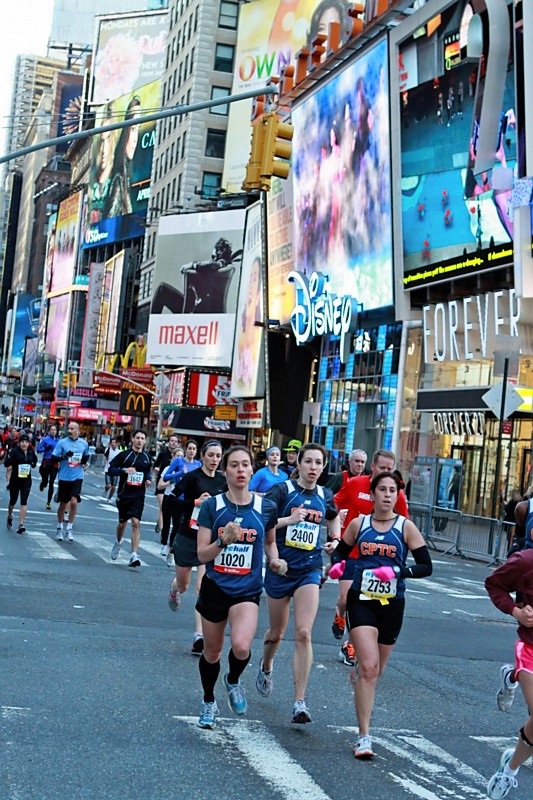 I haven't been doing much any running or cooking, but I did make some homemade tiramisu earlier this week! Priorities, friends, priorities. I didn't have any rum on hand (a traditional tiramisu ingredient), so I improvised with a bottle of Jim Beam whiskey that Sarah brought to a party of mine back in January. I may have had a few nips while I was whipping up dessert…it's been that kind of week.
Whiskey Tiramisu (serves 5)
Note: In Italian, the word "tiramisu" translates to "pick-me-up". I can't think of anything better than sugar, coffee, and whiskey to improve my mood!
Ingredients:
2 eggs, seperated into yolks and whites

pinch of salt

3/4 cup strong coffee, at room temperature
1 Tbs whiskey
6 Tbs sugar, divided in half
8 oz mascarpone cheese
About 20 lady fingers
1 oz semi sweet chocolate, chopped into small pieces
Unsweetened cocoa powder, for dusting on top
Directions:
With an electric mixer, beat egg whites with a pinch of salt until they begin to get stiff. Beat in 3 Tbs of the sugar until stiff peaks form. Transfer egg whites into a small bowl. FYI – this is what stiff peaks should look like:
In the same mixing bowl, beat the egg yolks with the remaining 3Tbs sugar until the egg-sugar combination is light yellow. Use a spatula to mix in the mascarpone cheese until well-incorporated (no lumps!).
Use a spatula or spoon to lightly fold in the egg whites (use a light hand or they will deflate!).
Combine the coffee and the whiskey in a shallow bowl and dip each lady finger until lightly soaked.
Using ramekins or small glass bowls, layer the egg-mascarpone mixture, lady fingers, and chopped chocolate (2 layers each).
Refrigerate for at least 2 hours and top with cocoa powder before serving.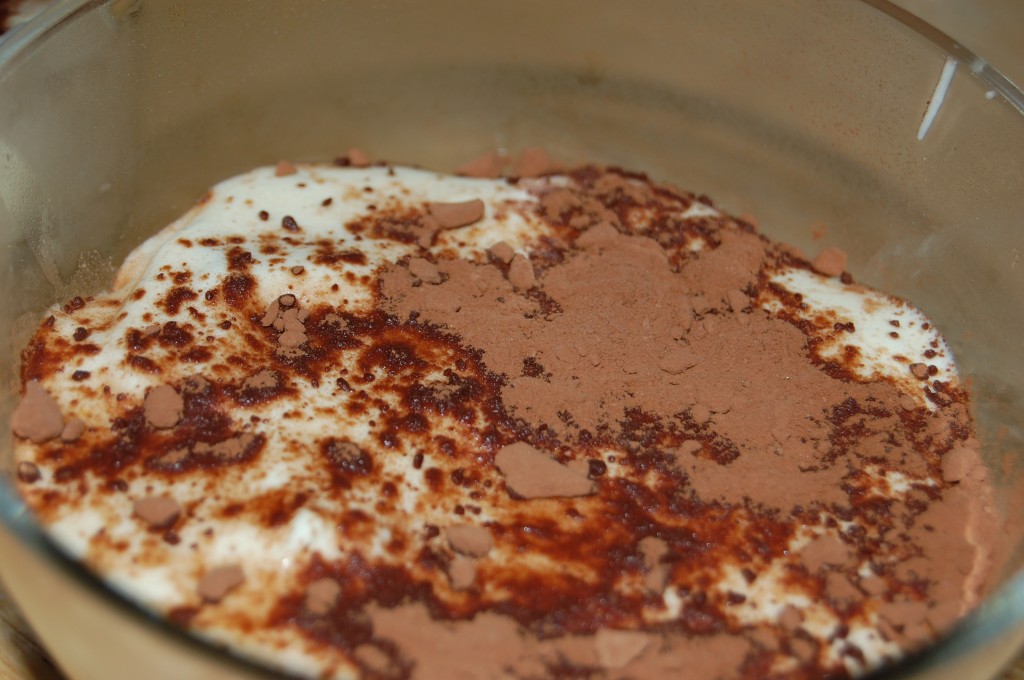 Okay, that's all I've got. Regular running (and cooking?) shall resume soon!
Desserts with alcohol – love 'em or hate 'em? Chocolate stout cake and tiramisu are some of my favorite foods, so I'm a fan for sure.