I've been living in Manhattan for almost 4 years and I (mostly) love it. However, I've been spending more time in the outer boroughs lately – specifically Brooklyn. It's been fun learning about the different neighborhoods – Brooklyn is technically still New York City, but it's also very much it's own town.
The weekend started in my harlem 'hood with a visit to Levain Bakery, home of the 1/3 lb cookie. My favorite variety is the chocolate cookie with peanut butter chips – crispy on the outside, soft and gooey in the middle. I split the cookie with my running partner as a reward for finishing up a 6-mile run around Bay Ridge/Bensonhurst on Saturday afternoon. It was my first time hitting the roads since last weekend's half-marathon and I felt pretty good.
If you live in NYC, you've gotta try this cookie.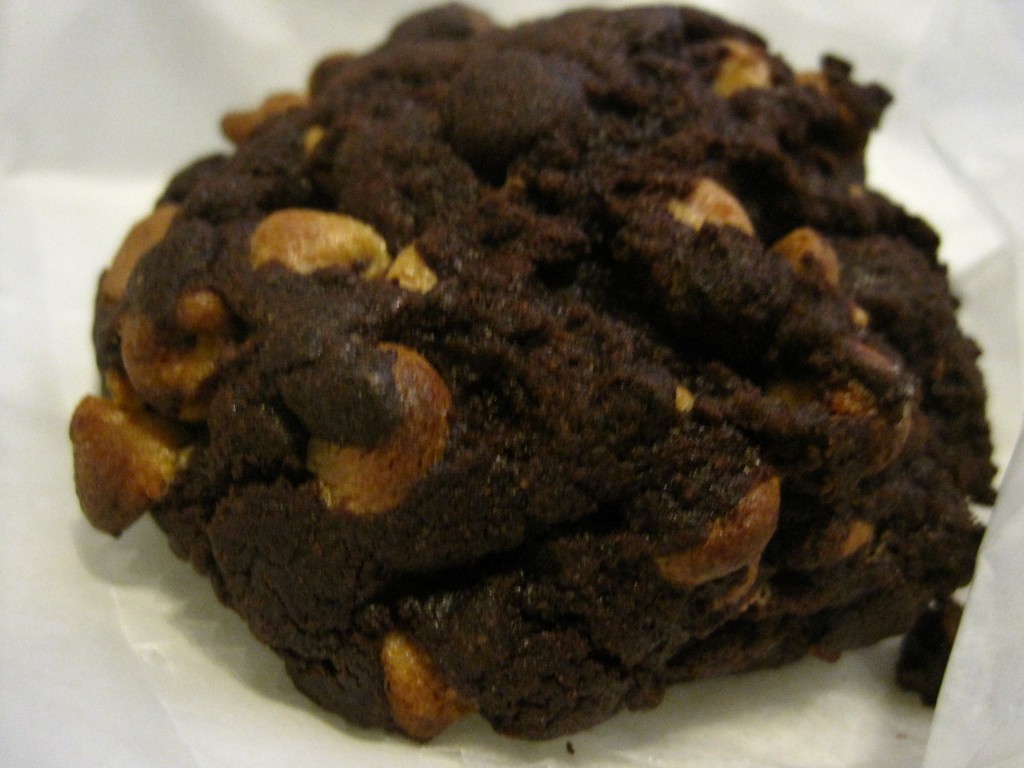 After the run, I headed to the Gowanus section of Brooklyn for an event at the Bell House. Beer Advocate (a magazine/website about craft beer) held a "beer for beasts" fundraiser that benefited the New York Humane Society. Six Point Brewery offered 30 brew samples to the attendees and local food trucks Calexico and Pizzamoto served some of their street cart favorites.  I can't think of a better way to spend my Saturday than drinking craft beer (yay!) and eating for a good cause.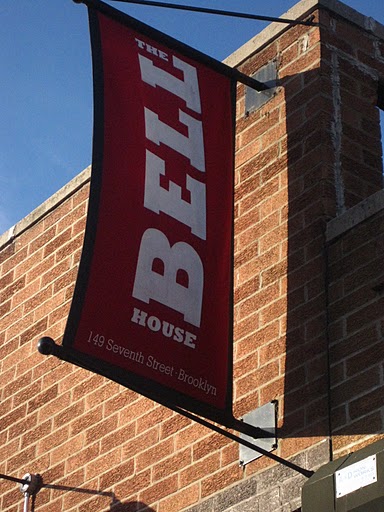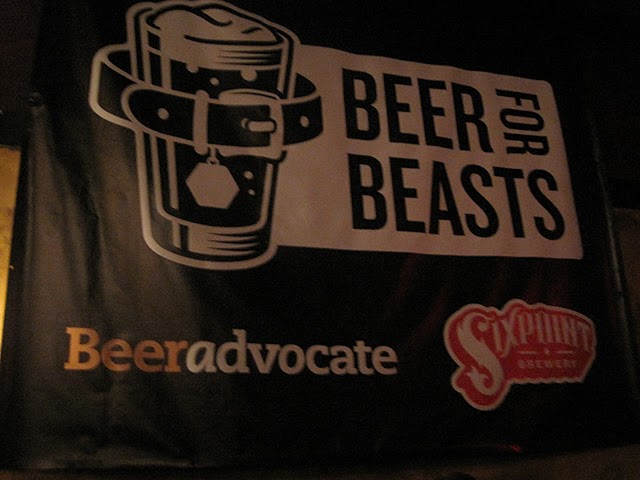 I made sure to drink lots of herbal tea (and have a late night snack) before going to bed on Saturday – my trick for feeling good the next morning despite the beer!
For brunch, I headed to Ted & Honey in Cobble Hill. The atmosphere was cozy, warm, and (just a little!) chaotic. The menu featured a seasonally inspired selection of soups, sandwiches, teas, coffee, and baked goods. For my meal, I had an Arnold Palmer (1/2 lemonade, 1/2 iced tea) and winter BLT (bacon, lettuce, and oven roasted tomatoes).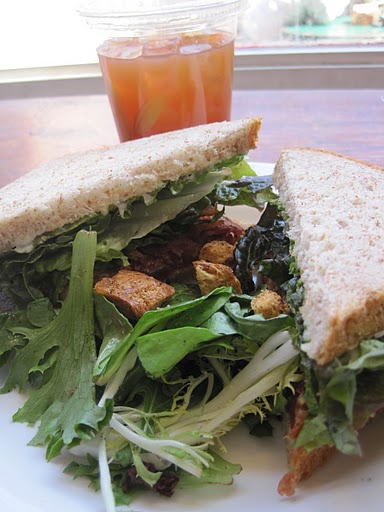 I spent the remainder of the afternoon exploring downtown Brooklyn and running 8 miles at the gym (taking time off last week = re-energized Megan).
At an earlier hour than usual, I met some of my awesome blogger lady friends for dinner.
We'd been planning our attack for weeks – the pizza (and BYOB status) at Lucali is supposedly legendary, but unless you get there as soon as they open (or earlier…), you aren't going to get in. But we don't mess around when it comes to pizza, so by 5:59pm, the 5 of us were seated at a table inside the rustic Carrol Gardens pizza shop. Over two bottles of wine and two thin and crispy pies, we caught up on each others lives and devoured some of the most authentic Italian-Brooklyn pizza I've experienced.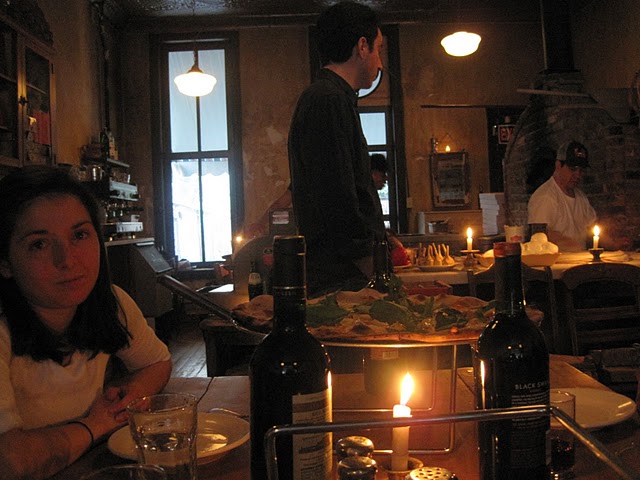 Basil and artichoke pie: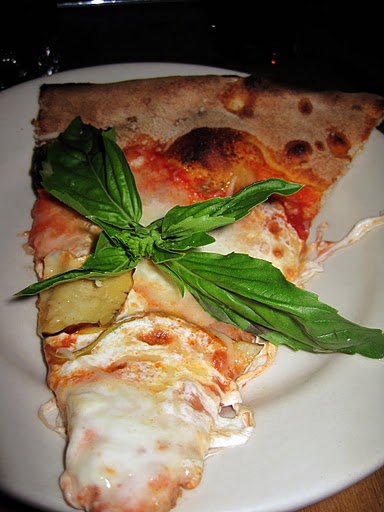 We made our way back to the subway and eventually back to Manhattan, but I think know I'll be back in this borough soon. I've got a lot left to explore – and most importantly, another crack at a 13.1 mile PR. Only 8 weeks till the Brooklyn half marathon!
Are you a fan of Brooklyn? Tell me where I should explore next!