Last night, I was invited to the launch party of Peanut Butter & Co's Nutropolitan exhibit. My hot date (Ms. Leslie) and I sampled vodka cocktails, ate peanut-y appetizers, ogled PB&J art, and left with sweet goodie bags. It was a fun night!
The vodka-based cocktails were…interesting. My "Peanut Butter Whiplash" sort of tasted like a white russian and Leslie's "PB & J Hooray" had a grape vodka base. After a few sips, we switched back to wine.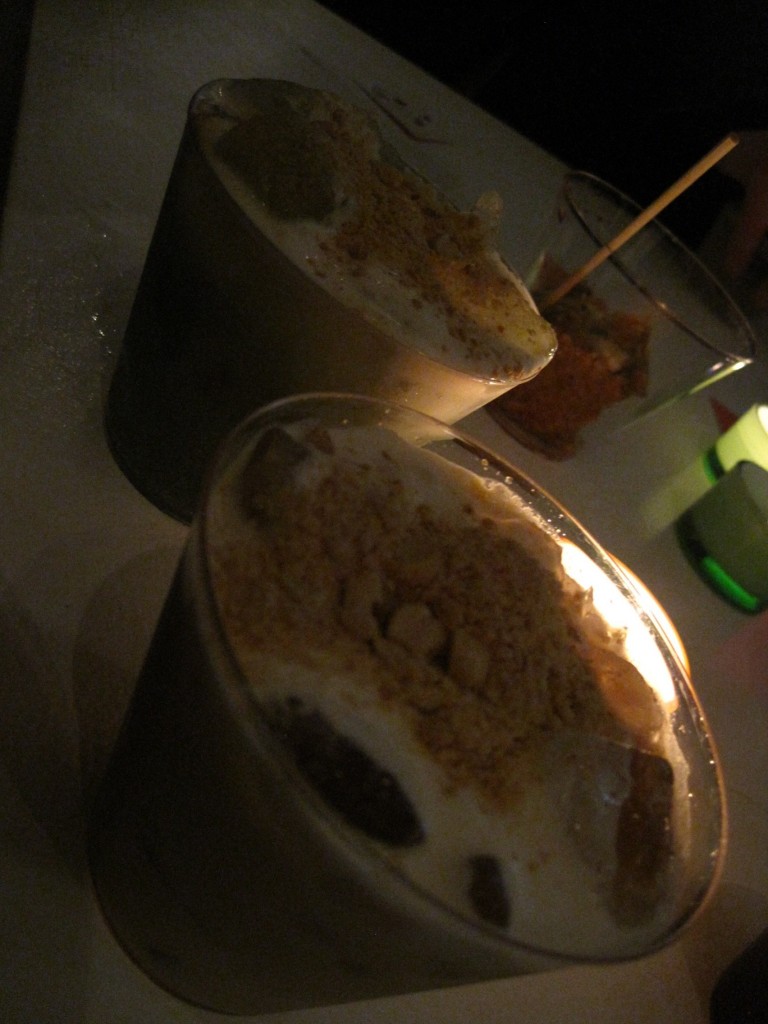 The lighting in the gallery wasn't great for photography, but I really enjoyed checking out the exhibit. Peanut butter is one of my favorite foods (as if you couldn't tell…) and I'm seriously considering buying this poster from the National Peanut Board website.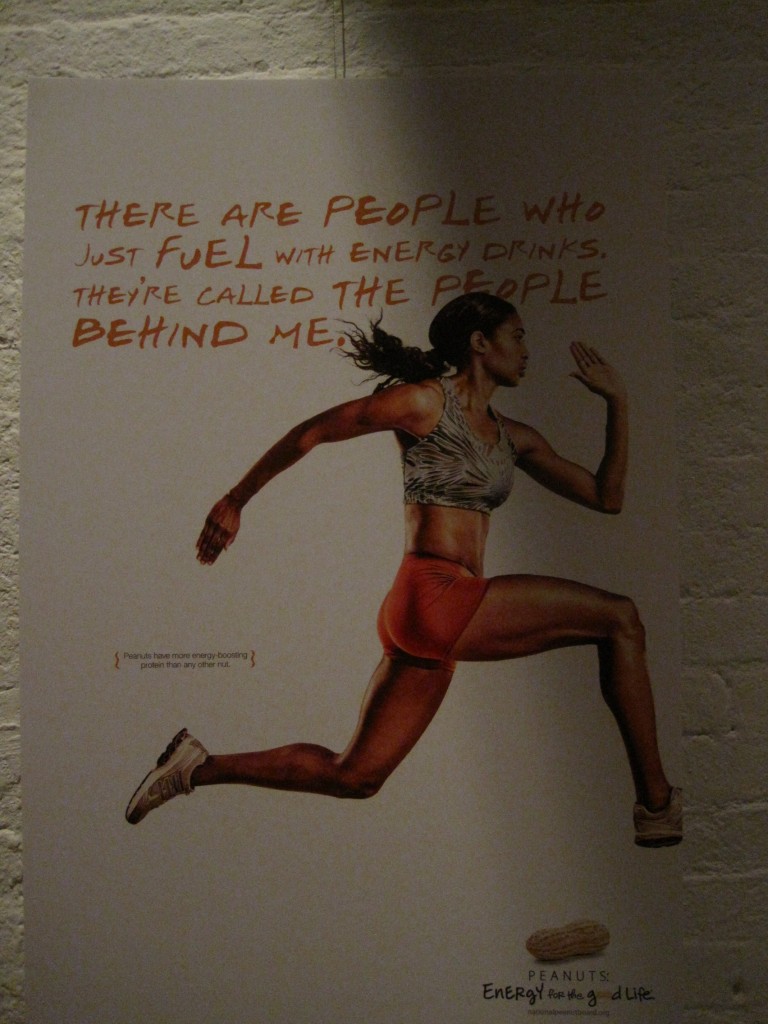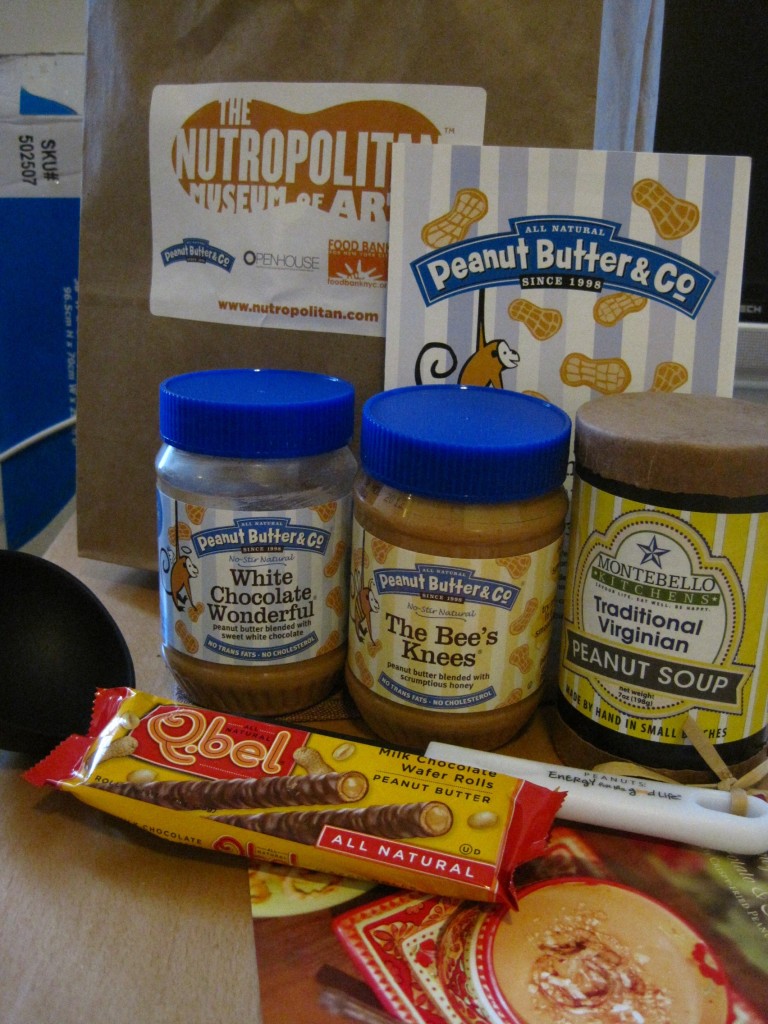 Andddd, if you're in the NYC area, you can stop by the exhibit this weekend (Fri, March 4 – Sun, March 6) and pick up a free jar of PB & Co. peanut butter. And for every person that visits the gallery, another jar of peanut butter will be donated to the NYC Food Bank.
I currently have 4 (!) jars of peanut butter in my pantry right now, so a peanut-y recipe has been on my radar for awhile. This morning, I got up around 5:45am, ran 6 miles with Ms. Kelly (hooray, her achilles is feeling better!), made a pit-stop at Starbucks, and then got started on my baking project. It was fun, but I barely had time to do the dishes before dashing off to work! Next time, I'll save the baking for the weekend…
Peanut Butter Cookie Granola (makes about twenty-two 1/3 cup servings)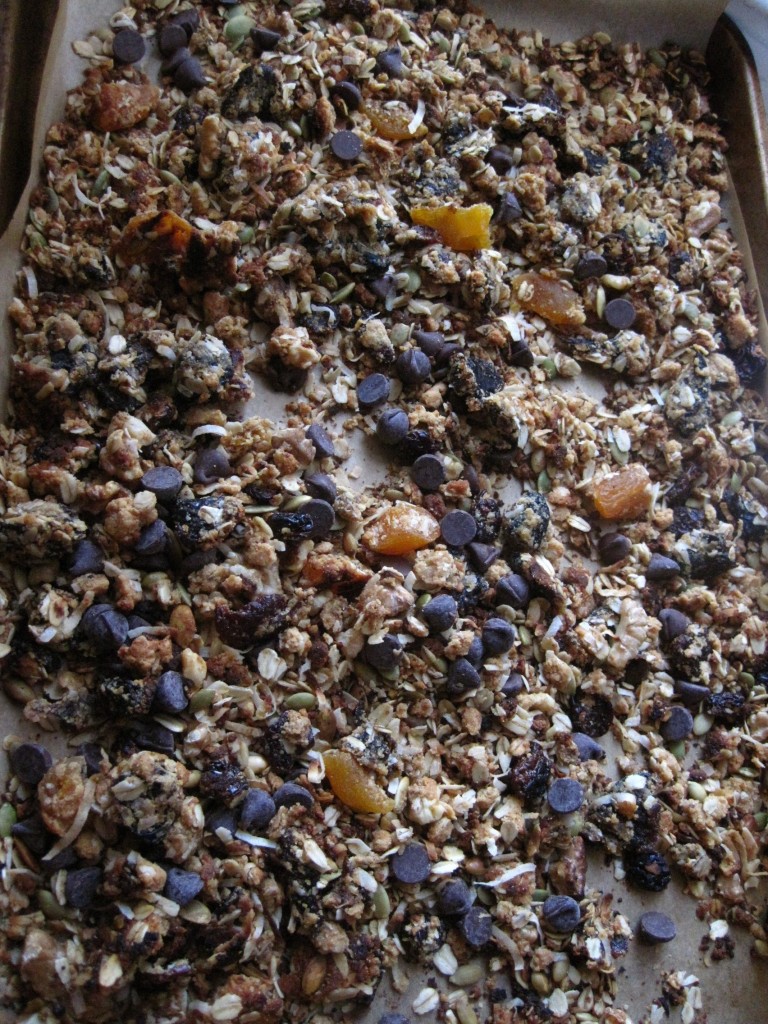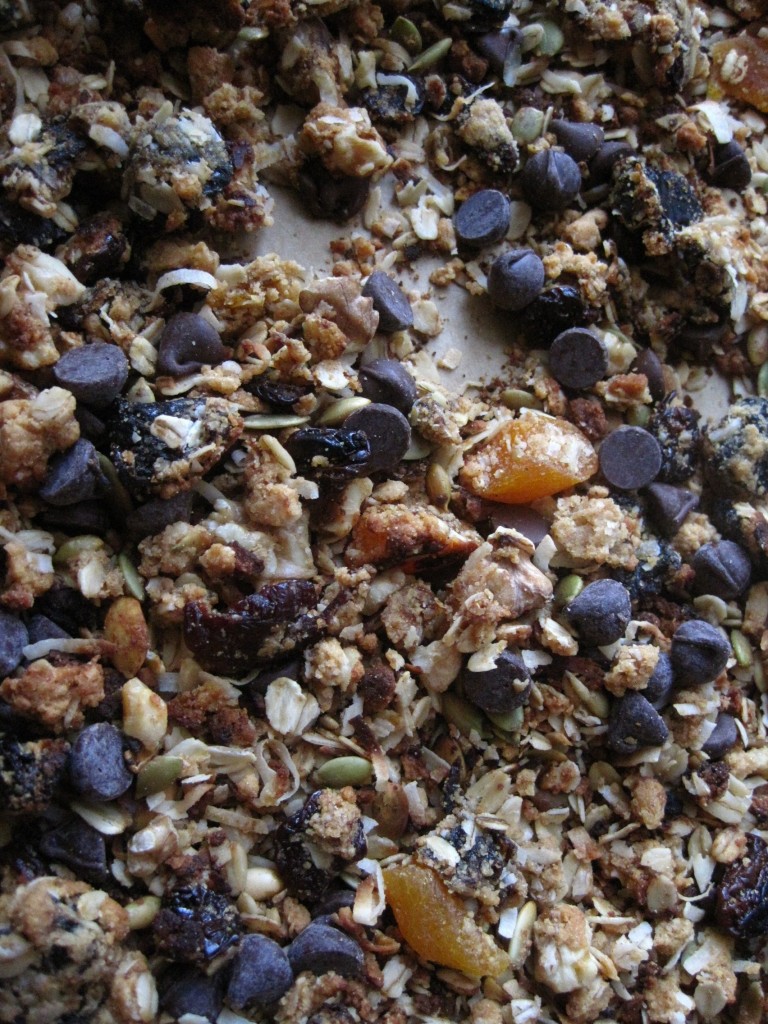 Ingredients:
for the Peanut Butter Cookie Dough
1 cup of PB & Co. peanut butter (I used a mix of white chocolate wonderful and Bee's Knees)
1 cup sugar
1 egg
1 tsp baking soda
for the Granola Mix
1 tsp cinnamon
2.5 cups old fashioned oats
1.5 cups dried fruit (I used chopped prunes, apricots, cherries)
1 cup coconut flakes
1/3 cup pumpkin seeds
1/2 cup walnut pieces
1/2 cup chocolate chips
Directions:
Preheat oven to 325 F. Line 2 large baking sheets with parchment paper or aluminum foil.
Use a mixer to cream together the peanut butter and sugar. Mix in baking soda and egg until combined. Set aside.
In a large bowl, combine all granola ingredients EXCEPT the chocolate chips (these need to be added after baking).
Use your hands to knead together the cookie dough and the oat mixture.
Spread granola on baking sheets and bake for about 15-20 minutes. Stir the granola every 5 minutes or so – you don't want it to burn!
Allow to cool on the baking sheet for at least 30 minutes and then add chocolate chips.
Store in an airtight container for up to 3 weeks.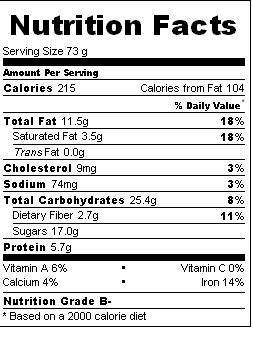 I like this recipe because it's not super sweet, but it still has a lot of fun flavors going on (chocolate chips! peanut butter!). I think a handful of this granola would make a perfect pre-run snack!
I'm running a 5k on Sunday and am not quite sure what to expect. I think I can run around 20:20, but at the very least I should beat last year's time. Stay tuned for an update!
I really do love peanut butter. So much. What's your favorite way to eat it?