Unfortunately the title of this post doesn't refer to my massive guns (hah), but rather to a familiar nuisance called…anemia. I've dealt with this in the past and am pretty attuned to the symptoms by now. A few weeks ago I noticed that I was feeling more fatigued than usual and wasn't recovering from workouts as quickly as expected. I was also sleeping a ton (think: 9-10 hours a night) and experiencing what I call "race-y heart". I like to think that I'm in decent shape, so when my heart starts beating fast after climbing a flight of subway steps…I know something is amiss. I recently had a complete blood count (CBC) at my doctor's office and the results were as I expected – iron serum and ferritin levels were both low. Note: I am by no means an expert on diagnosing or managing anemia, I only have my own experiences to draw on, but since it's fairly common I thought I'd share what works for me (and what doesn't). Kelly (an R.D. in training!) just wrote a great post about iron rich foods – you should check it out. If you follow her advice, you may be able to avoid iron supplements in the first place!
Iron serum levels are the amount of iron circulating in your blood, while ferritin levels measure the amount of stored iron that you have in your system. Serum levels can be relatively normal even when ferritin levels are low, so I think it's important to get both checked.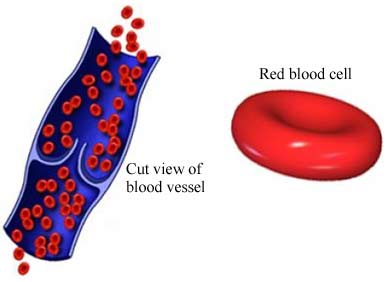 Normal serum iron levels are approximately 50-150 mcg/dL for young females (mine is 34, oops). And normal ferritin levels are approximately 12-160 ng/mL (my results were a 10). I talked in length with the doc about my results and why they are what they are. My regular menstrual cycle (three cheers for that!) combined with the 40-70 miles/week that I've been running this year likely took a toll on my iron levels. I'm currently supplementing with over the counter iron pills, but I have a Rx for liquid ferrous sulfate (more easily absorbed by the body) that I need to fill ASAP. Dosage really depends on how anemic you are/height/weight, etc. so talk to your doc for specifics.
A few things I've learned from experience –
*Iron supplements can upset your stomach. I never ever take them before a run – personally, I think before bed is best.
*You may have stomach issues (ranging from nausea to diarrhea to constipation) – fun times! Sometimes taking the pill with a some crackers or bread helps.
*Milk, caffeine, antacids, and calcium supplements can decrease iron absorption and should not be taken at the same time as iron supplements. However, vitamin C increases absorption – I used to mix my liquid ferrous sulfate with orange juice, lots of ice, and a bendy straw. It made it almost palatable. Almost.
Obviously supplements are not ideal for the long term, but for now I'm going to have to deal with it. I've been supplementing for about a week and feeling a teensy bit better.
I headed back to the indoor track last night and had a surprisingly good workout. The deets:
2 mile warm-up (stomach wasn't feelin' so great on this one…oh heyyyy iron pills)
1000m @ 3k race pace – I ran this in 3:48 (~6:07 mile pace)
200m slow jog recovery
3 x 400m @ mile race pace – 82, 80, 79 (~5:20 mile pace)
200m slow jog recovery after each repeat
1020m @ 3k race pace – 3:51 (~6:04 mile pace) *I started in the wrong spot, so this repeat was about 20m too long.
2.25 mile cool-down (SO WINDY AND COLD, GAH)
Total: 6.75 miles
This was a tough workout, but I'm pretty pleased. I felt strong the whole time and it was nice to see a sub-80 400m. I haven't run that fast since college! After months of marathon training (slow long runs, tempos) it's been kind of a shock to the system to run this fast. However, I think ultimately it will do the body good.  I have a bunch of races coming up (Coogan's 5k on March 6, NYC 1/2 on March 20, Cherry Blossom 10 miler on April 3, and the Brooklyn 1/2 on May 21) and I have my sights set on some PR's. Here's hoping I get this iron level situation sorted out ASAP! In addition to the supplements, I'm going to try and get lots of sleep (I'm currently averaging 7-9 hours/night) and add in some red meat (like burgers!!).
I haven't cooked anything particularly interesting lately, but I did get my hands on some yummy treats called
Picky Bars
. This company was started by 3 elite runners (including 2 time USA 5k Champion, 5 time NCAA Champion Lauren Fleshman!) and they are gluten and dairy free. I ordered some bars awhile back and finally dug into them yesterday pre-track workout. At first they seemed a little small, but they're quite dense (~200 calories, 28 g carbs, 6g fat, 7g protein), so they're filling. The consistency is sort of like a lara bar, but firmer (I like this!) and the taste reminded me of a cinnamon-y oatmeal cookie. It was yummy! Right now the only way to get these babies is by ordering them online, but I think they're worth it. Each bar came wrapped in a little baggie with nutritional info attached – it looked like they had been made and packaged with a lot of care. (And p.s. I bought these with my own cash $$ – nobody is paying me to say this!)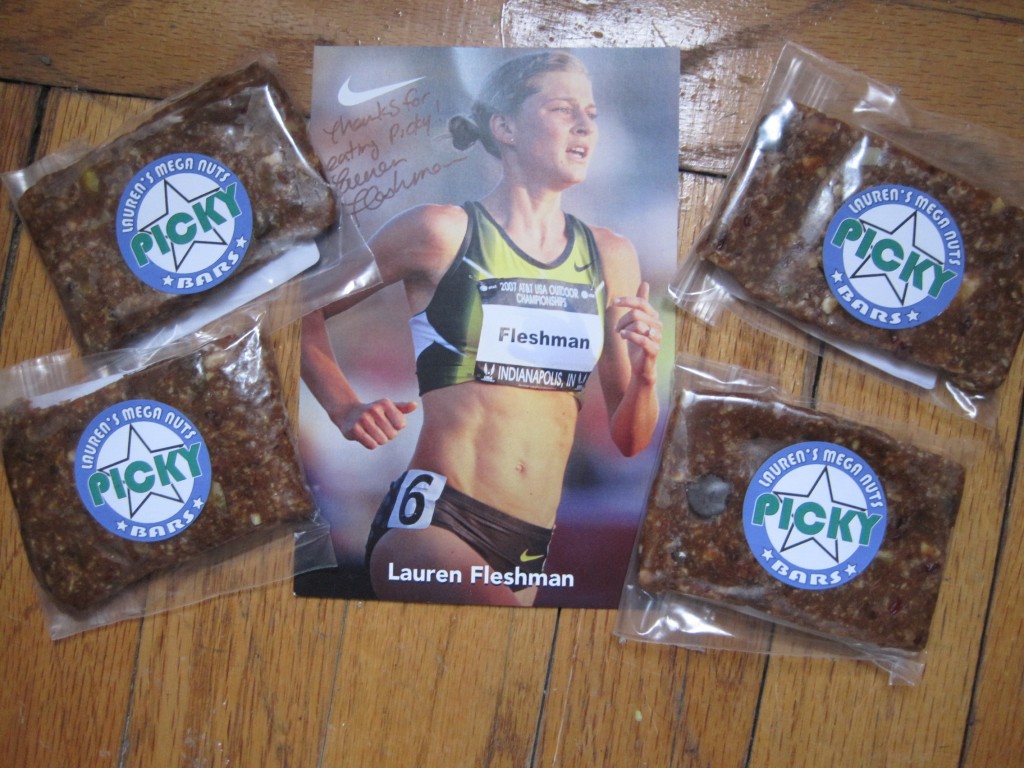 Anyone else dealing with iron level issues? What worked for you/what didn't?