The 65 degree temperatures on Friday were long gone by Sunday morning and when my alarm clock went off at 7:30am, I cursed myself a little bit for signing up for a February race. My running club had formed relay teams for the annual Cherry Tree 10-mile race in Prospect Park and after imbibing in 1/2 bottle of wine the night before (hey, it was date night…) I was less than thrilled about running fast in the windy cold.
A cup of strong coffee and a peanut butter and banana sandwich helped me to wake up a little.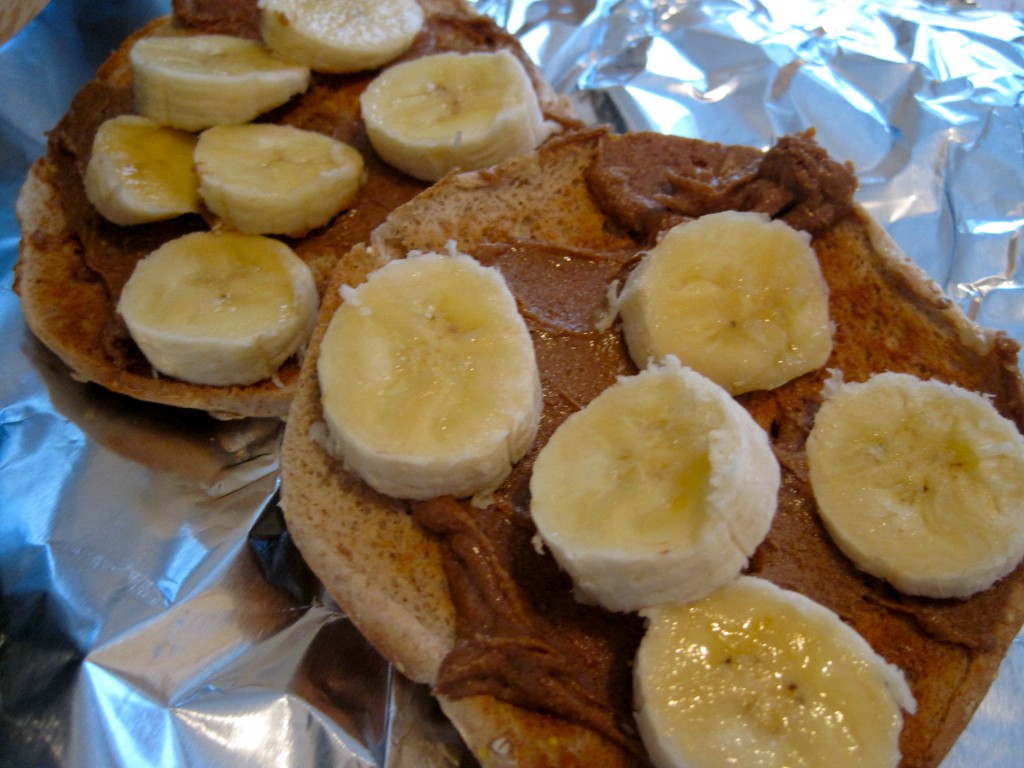 I made it to Brooklyn without incident and met up with my teammates. Don't let the sunshine fool you! It was freezing. Luckily, we received hand-warmers in our race packets. I slipped them inside my gloves and headed out for a ~2 mile warm-up.
Heh, I think my teammate Mark might have regretted his decision to wear shorts…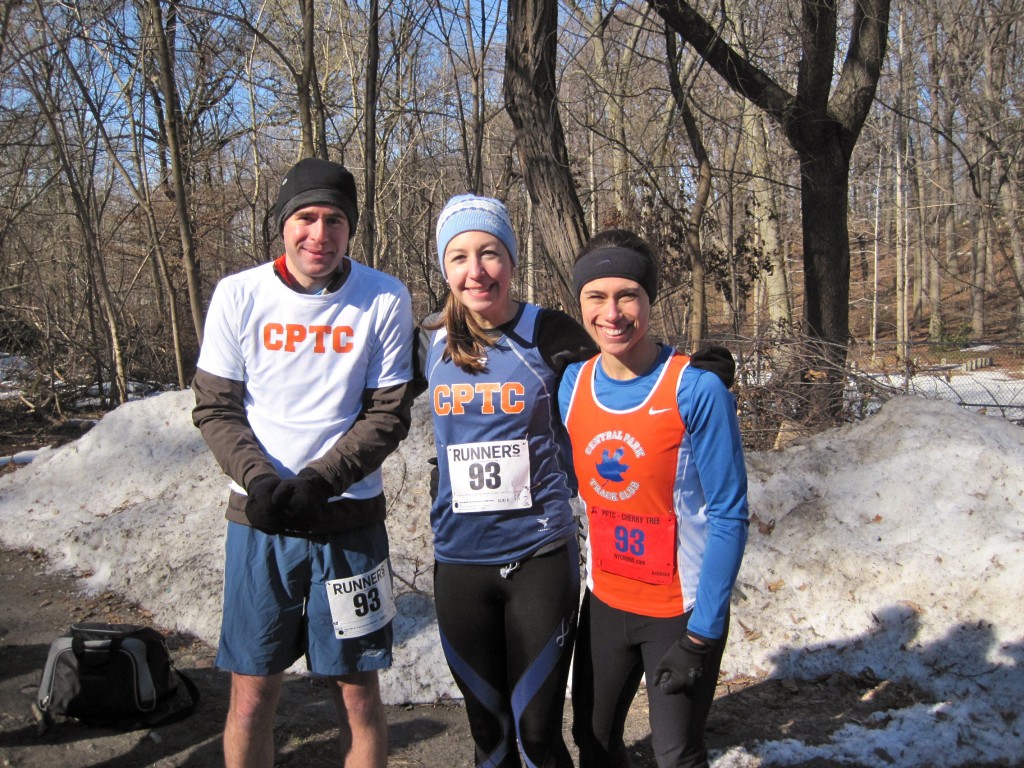 I led off the relay and while my splits were nothing spectacular, they were respectable.
mile 1: 6:30

mile 2: 7:02 (this was uphill, windy, and it sucked, haha)

mile 3: 6:34
last .2 miles: 84 seconds
Total: ~3.2 miles in 21:30, 6:43 pace (I think that the first leg was a little short of 3.3 miles)
I handed off the "baton" a.k.a. a slap bracelet (remember those from the early 90's!?) and my teammate Ashley took off on the second lap of the park.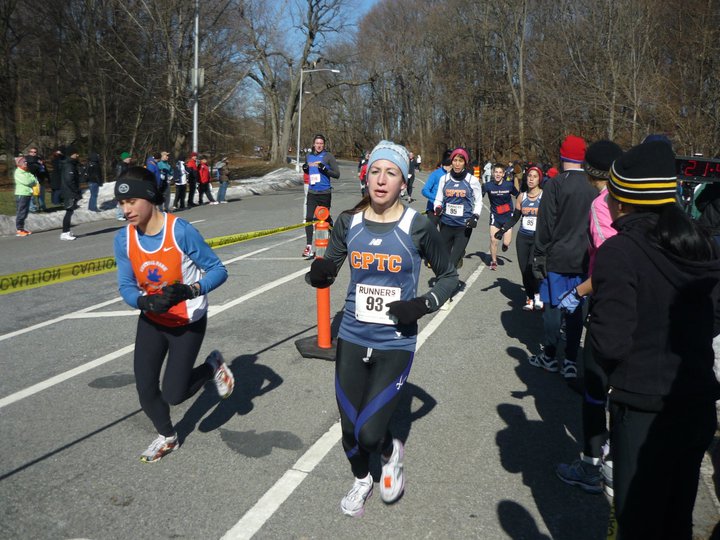 Mark finished up the race and our total time for 10 miles was 1:07:11, good for 22nd place amongst the 100+ relay teams. It was a fun event and I'm glad I got to spend the morning with my running buddies.
I cooled-down for another 2.5 miles or so and found myself some hot chocolate (I know DD hot chocolate is probably full of hydrogenated oils and chemicals, but it's really delicious).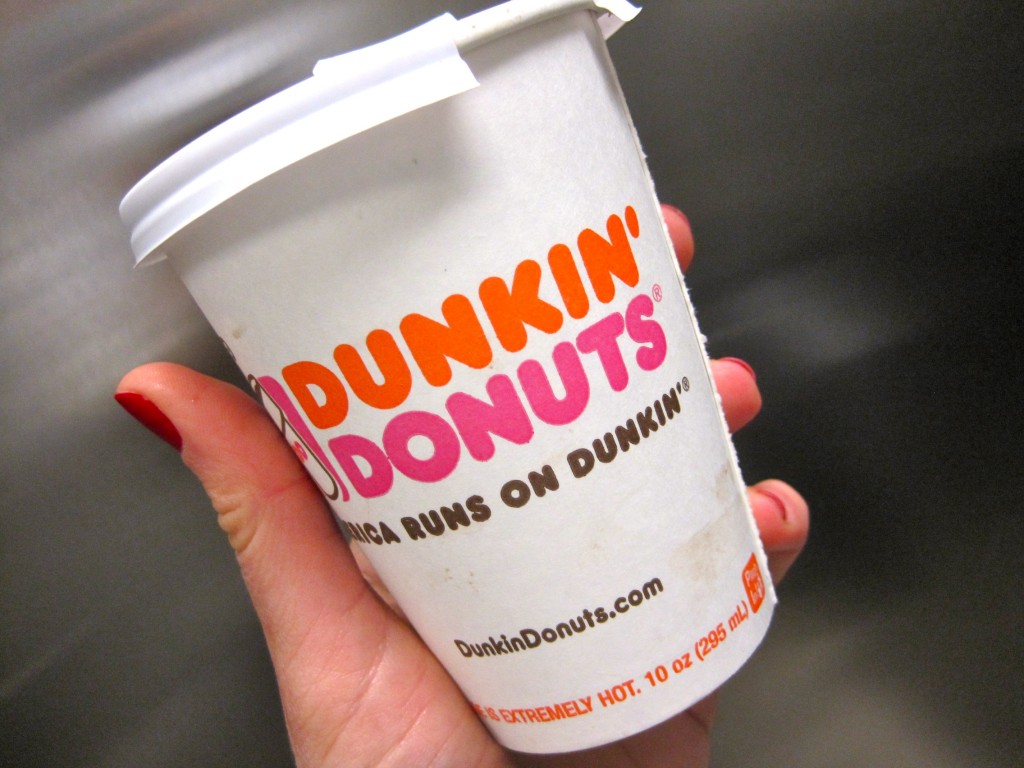 After I warmed up a bit, I met up with my college roomie for brunch in Prospect Heights. We headed to a little Mexican cafe called Chavela's and it was adorable! For less than $12 (hah, a.k.a. cheap by NYC standards), I got a big plate of re-fried beans, breakfast potatoes, and poached eggs with tomatillo and salsa verde. I cleaned my plate.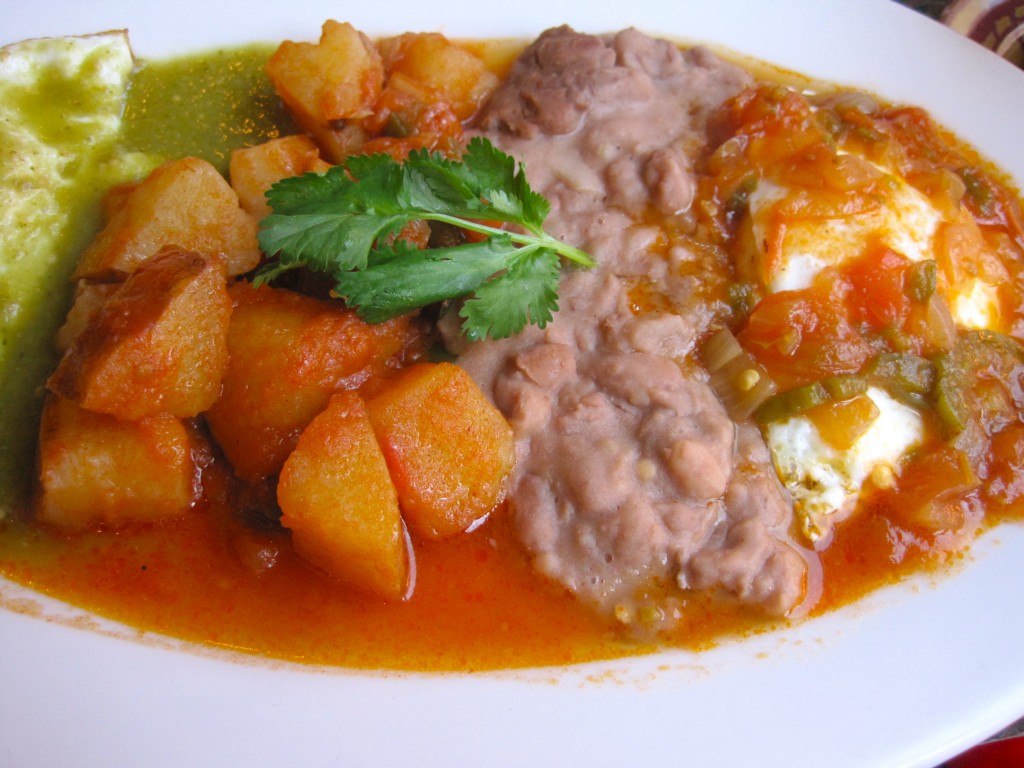 I also had a few cups of cinnamon coffee and some Mexican sweet bread (sort of like a pineapple danish). If you're ever in the 'hood, I highly recommend this place. It was tiny (it felt like we were dining in someone's house), but we got lucky and were seated right away. Score one for Brooklyn.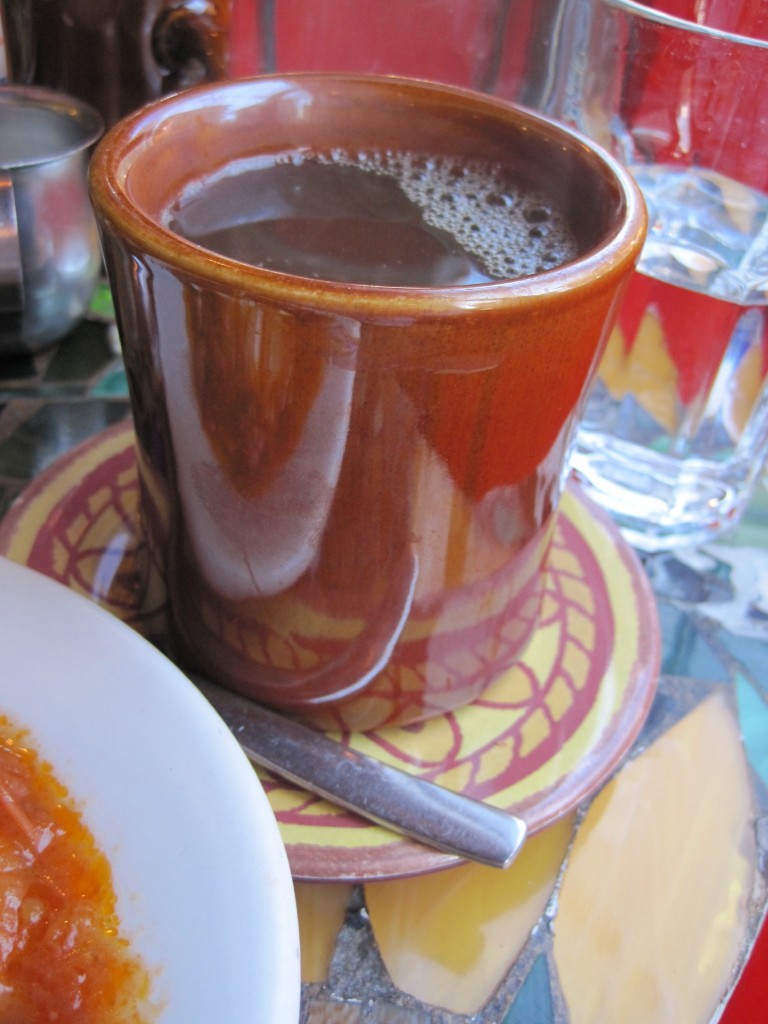 After my early morning wake-up call and several hours outside in the cold, I crashed hard and took a 4 hour (!!) nap later in the afternoon. It happens….
I have a few more relays coming up (possibly one as soon as this Thursday!) and I'm really looking forward to them. So often, I stress out about racing and put pressure on myself to perform, but relays remind me that I do this sport for FUN and camaraderie. There are times to run PRs and there are also times that racing needs to be about enjoying myself. But maybe next time I'll skip the 1/2 bottle of wine beforehand…