With t-minus 5 weeks until the NYC half-marathon, this weekend was a key date for fitting in an "over-distance" long run. I recently had a conversation with a teammate about long run mileage and half-marathon training and while I'm not an expert, I do have some thoughts on the subject.  If you're a higher mileage runner (more than 40 miles per week) and have a time goal in mind, then I think running more than 13 miles before race day is key. Completing an over-distance long run always boosts my confidence and makes the race day mileage seem more manageable. If, however, you're prone to injury or just training to finish the race – maxing out at 10 or 11 miles should be sufficient. I really think it depends on your personal goals and running history – one size does not fit all when it comes to long runs!
This weekend's long run was quite the adventure! I met up with four of my running club buddies for 15+ miles that took us through 3 boroughs and over 3 bridges. When we were originally planning our mileage, the weather forecast was predicted to be practically tropical (45 degrees!), so I promised to run in only a sports bra for at least a bit. Sunday morning proved to be quite windy, but a promise is a promise, so miles 11-15 were run sans shirt. As expected, the hipsters in Williamsburg were unfazed by our sports bra clad selves. Ah well. Running with my lady friends certainly made the miles fly by – which was a good thing considering this was my longest post-marathon run to date!
What are your thoughts on "over distance" long runs?
The route: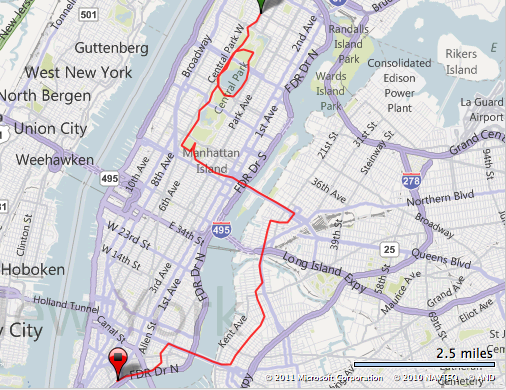 The stats: (Garmin signals were a little weird for miles 7-8, possiblly due to interference from the tall midtown buildings…)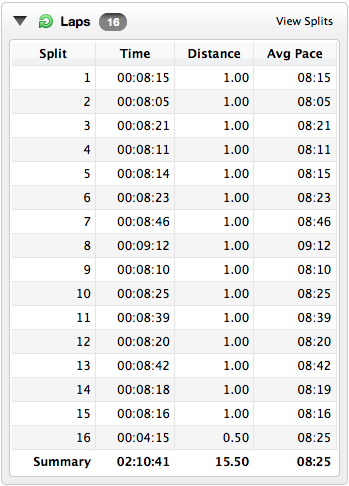 The ladies:
The rest of the day was spent hot showering, stretching, cooking, and baking. I couldn't let the opportunity to use my heart-shaped cookie cutter pass me by! This sugar cookie recipe is basic, but infinitely adaptable. Next time I may try dipping the cookies in melted chocolate!
Simple Sugar Cookies (makes about 3 dozen)

Ingredients:
3 cups all-purpose flour
1 tsp baking soda
1 tsp baking powder
dash of salt
2 sticks of butter
2 eggs
1 1/2 cups sugar
1 tsp vanilla
sprinkles or colored sugar for decorating

Directions:
Mix together flour, baking soda, baking powder, and salt in a large bowl. Using a pastry blender or stand mixer, mix in butter until pea-size crumbs form. Set aside.
Whisk eggs in a medium size bowl, slowly add the sugar and whisk until light and frothy. Add vanilla extract.
Add liquid ingredients to flour mixture. Use your hands to knead everything together. Dough might seem dry at first, but keep at it!
Roll dough into a ball, wrap in plastic wrap, and refrigerate for at least one hour. Meanwhile, preheat oven to 375 F.
Lightly flour a flat surface and roll out the dough (just roll out 1/3 at a time – keep the rest in the fridge!) to about 1/4″ thickness. Use a cookie cutter to create shapes and place on an un-greased baking sheet. Decorate with sprinkles!
Bake for 6-8 minutes, until golden brown on the edges. Remove from baking sheet, cool on a wire rack, and then EAT.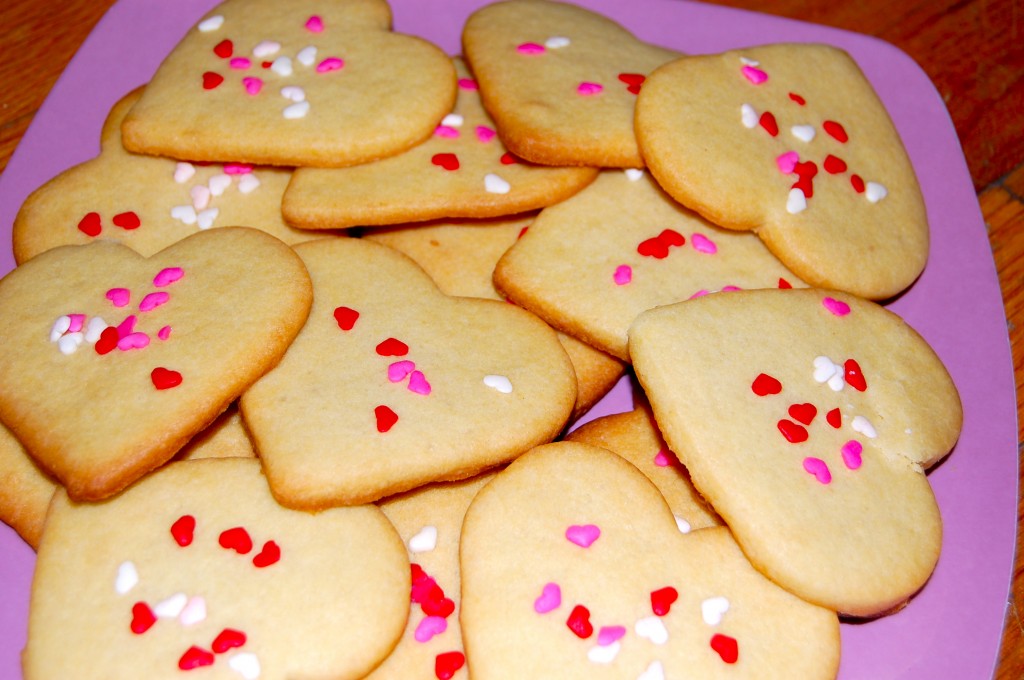 Are you a Valentine's day lover or hater?
As my running buddy Megan M. wisely said "I'm not anti-Valentine's Day, I'm just anti-forced romance." Wiser words have never been said. And with that, I leave you a link to where I'll be tonight with my not one, but TWO Valentines. <3 <3 Leslie and Danielle!