Doing long runs while travelling isn't the easiest thing, so I originally planned on fitting in a 10-miler before work on Friday morning. However, the midnight relay race that I ran on Thursday cancelled out that plan. Instead, I ran 7 recovery miles Friday evening. On Saturday, I travelled to Boston and took a much needed day off from running. The night started off with wine and pizza….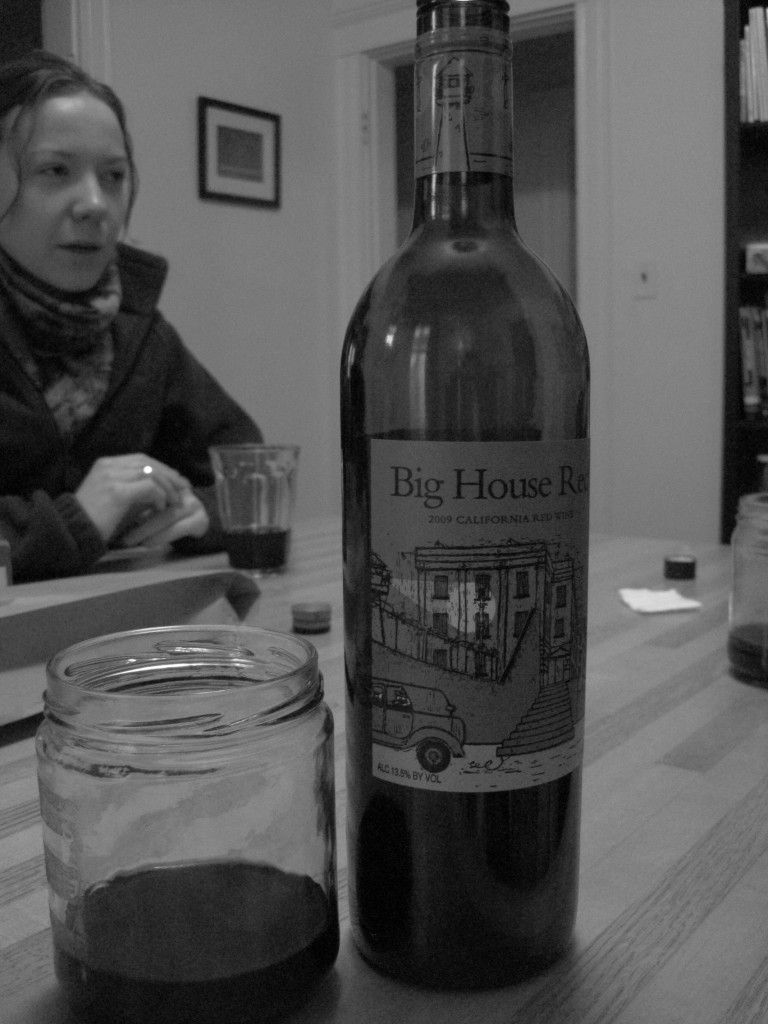 Continued with oatmeal stout beer, chocolate cream pie, and card games…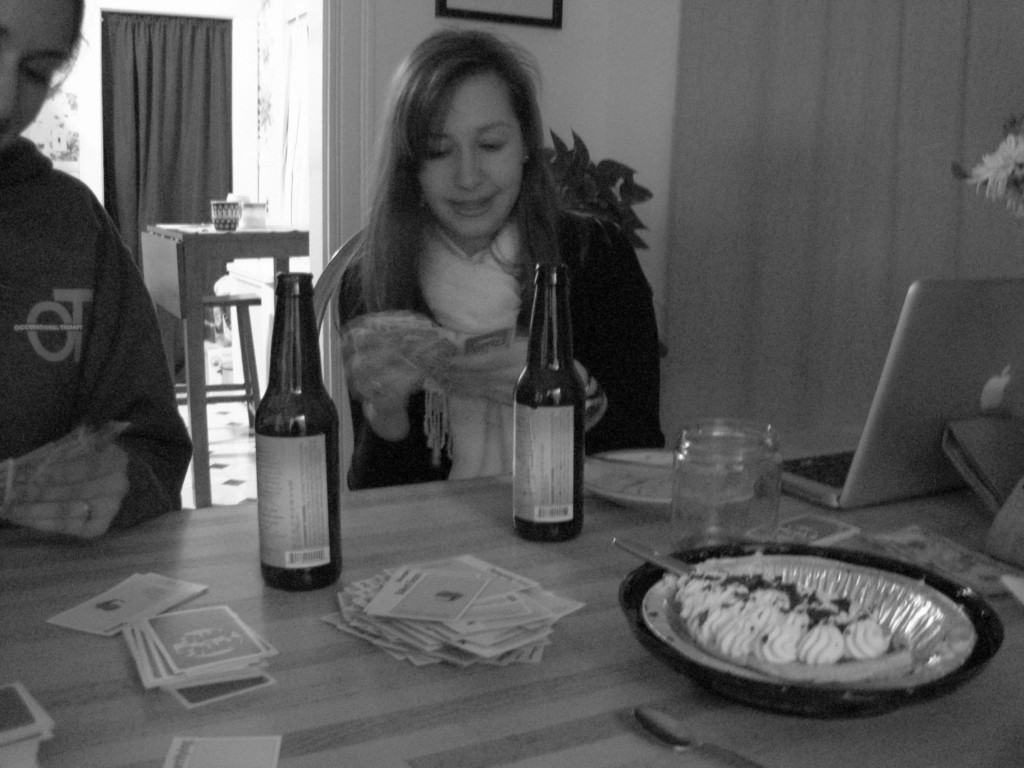 And ended with me gettin' my dance on at a bar near Harvard Square. Not ideal preperation for a long run, but I still set my alarm for bright and early the next morning.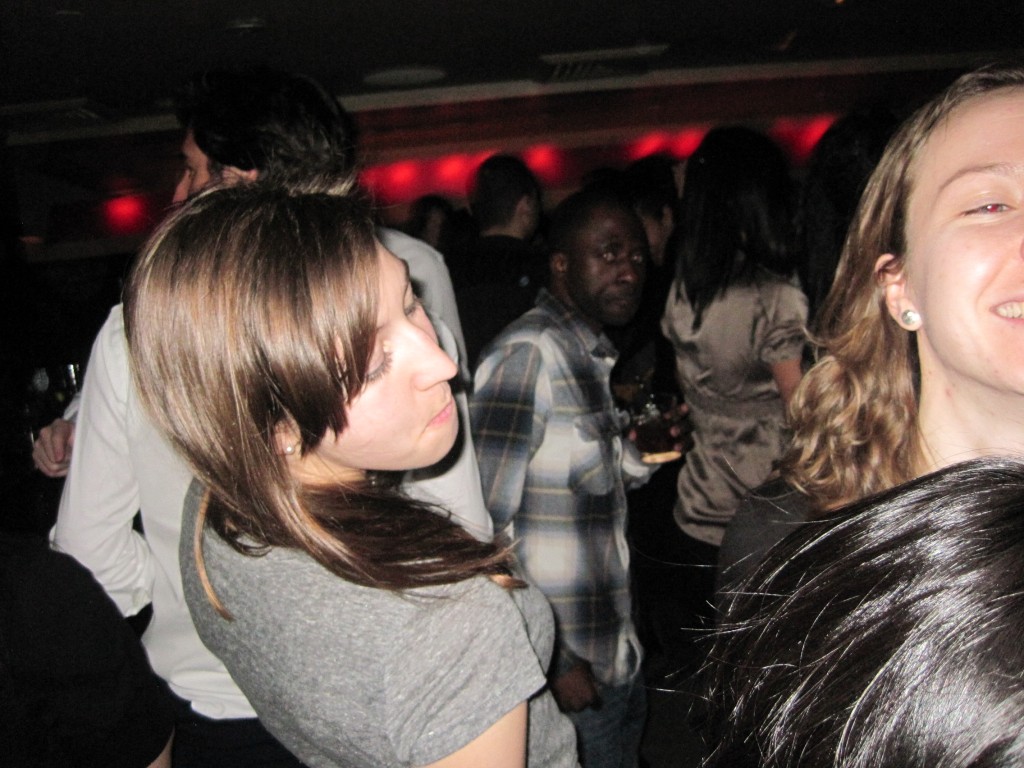 Before leaving NYC, I mapped out a 10 mile route near my friend's neighborhood and diligently packed my Garmin and running clothes. What I didn't plan for? The 6 inches of snow and winter weather that greeted me Sunday morning. By 9am, the roads and sidewalks still weren't plowed or shoveled and I didn't have access to a treadmill. What to do?!
When I knew a long run wasn't going to happen in Boston, I booked an earlier bus back to NYC and made plans to do my long run once I got home. It was nearly 7:30pm by the time I got to my gym in the city – I had been sitting on a bus for 4.5 hours, I was hungry, tired, and not really looking forward to running 10 solo miles. But it had to be done, so I quickly changed into my running gear and hit the roads of Central Park. I initially told myself that I all I had to do was one big loop (6 miles), but once I got movin', I actually felt pretty good. The mild, windless night allowed me to wear shorts (!!) and having the park to myself was kind of relaxing. After a weekend of non-stop action (travel, socializing with friends, etc), it was nice to have some time to myself. The solitary darkness of the park was energizing (and okay, maybe a little creepy) and I found myself pushing the pace. Before I knew it, I had finished 10 miles in 1:24.
I certainly do not have the perfect training regime. On the weekends I probably sleep too little and drink too much beer. I admittedly fail at doing core work and strength training. BUT, the one thing that I do pride myself on is flexibility. I'm not talking about the kind that comes froms yoga, but rather the ability to roll with the punches and make a plan B, C, or even D if necessary. Sometimes this means running by myself, after a long day of work or travelling. Sometimes it means squeezing in a workout during my lunch hour. Other times, I find myself setting the alarm before sunrise.
Would it have been preferrable to do this run at 7:30am (or at least in daylight hours)? Of course. But, that just wasn't in the cards this weekend. I thought about bagging the whole run, ordering in take-out, and watching the Academy Awards…I came very close to doing that, but this weekend's long run was important to half-marathon training and I knew I had to get it done.
Some things that helped make this run happen:
I made myself accountable – I told my friends that I needed to head back to NYC early to do my long run. I plotted out when and where I would fit it in. If you tell people your goals (whether it be via a blog, twitter, in person, whatever) – it will hold you accountable. How lame would I feel if I told everyone I was going to do a long run and then I ate pad thai take out instead?

I didn't allow my thoughts to wander. Everytime I started thinking about alternatives (i.e. skipping my run and going to bed early), I forced my thoughts back to the run. I thought about how good I would feel once I was done. I compiled a playlist of "pump up" songs in my head. I planned out what delicious snack I would have afterward. Personally, as soon as I start to contemplate the alternatives (like skipping the run!), it's game-over, so I try to stay focused on the task at hand.

Take things step by step. I KNEW that if I went home first I would never get out the door, so eventhough I planned on running outdoors, I headed to my gym to change and drop off my stuff. I tackled the run with baby steps and told myself: first just get to the gym, just put on your running clothes, just do one loop of the park, etc. Focusing on one step at a time makes doing something less daunting.
This may seem like a lot of mental effort for one dinky run, but I think the point is that there's always going to be a reason for not doing something. If running is important to you (and racing a good half-marathon IS important to me), then you need to find a way to make it happen.
After the run, I made a pit-stop at the grocery store and picked up some pineapple salsa and blue corn tortilla chips.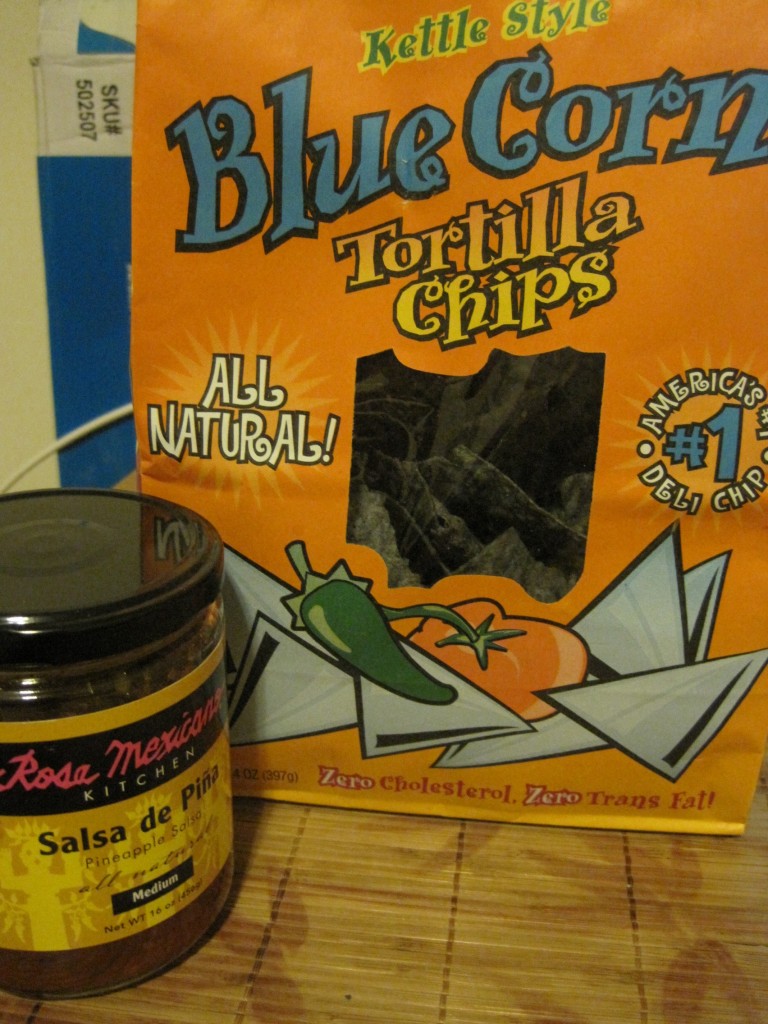 I heated the oven to 350F and layered black beans, monterey jack cheese, and salsa on the chips. A few minutes in the oven melted the cheese. I filled a big bowl with spinach and then topped it with my homemade nachos. Dinner in less than 10 minutes, done and yum.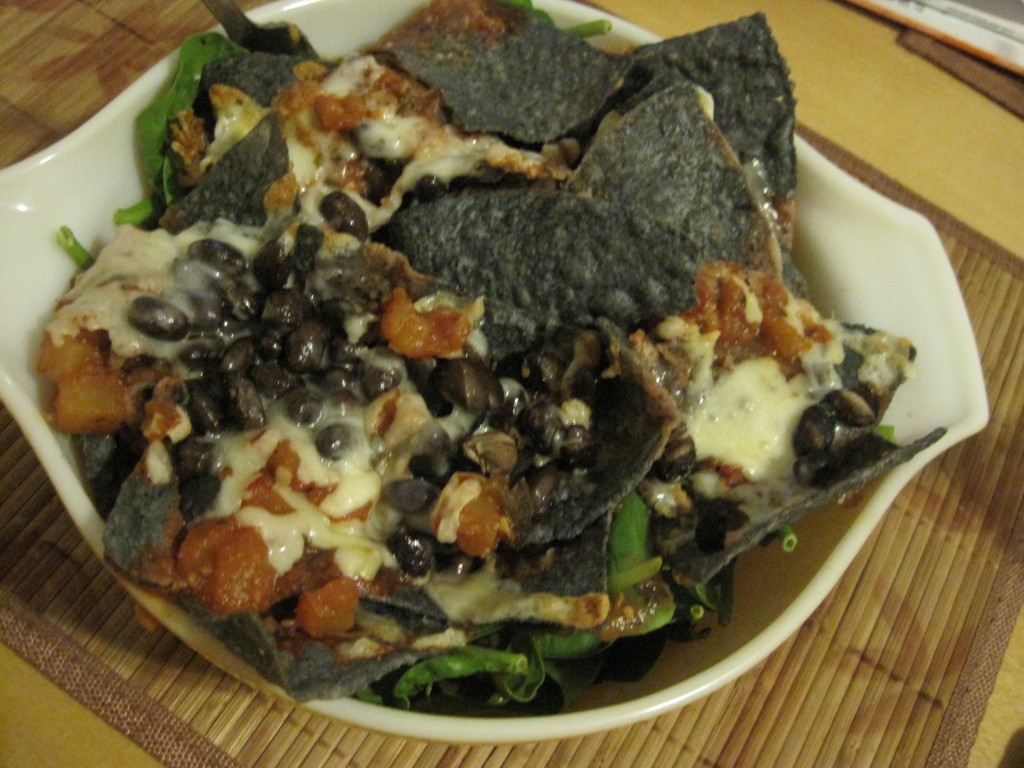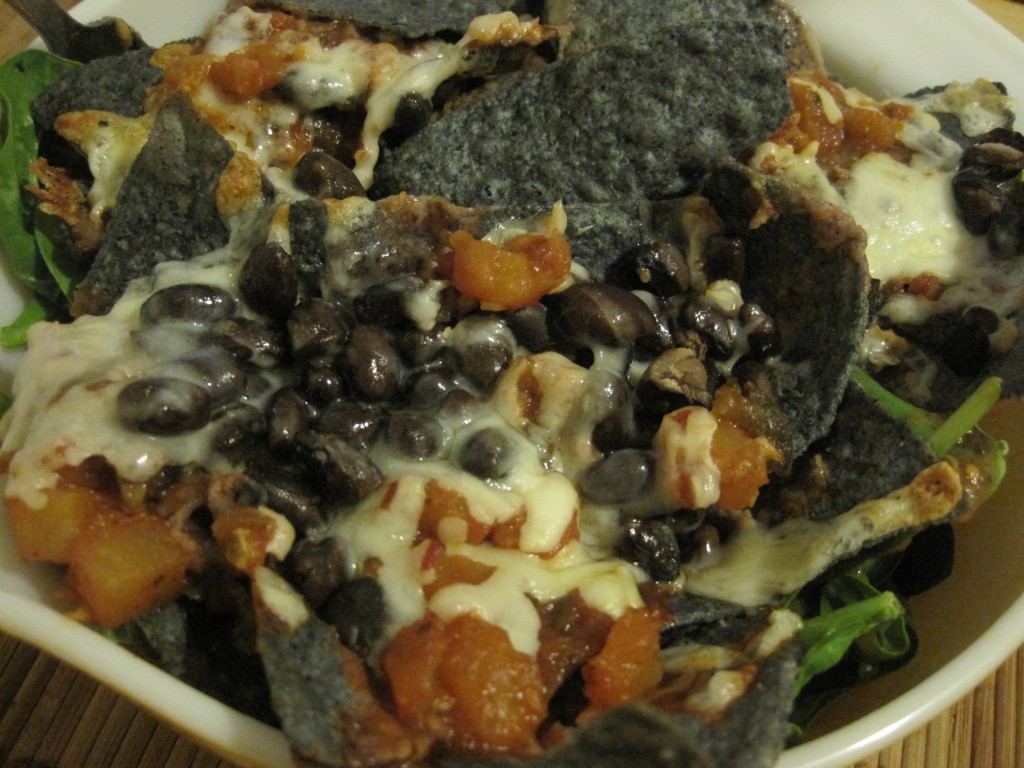 I'm always looking for advice on getting myself motivated (especially when I least feel like…). Do you guys have any tips or tricks of your own?