On Tuesday night I headed up to the Armory for my second indoor track workout this season. I feel like my first workout was a bit deceiving – it was hard and I felt sore afterward, but Tuesday was really a rude awakening for my body. Save for those few times when the weather is perfect and the miles feel easy, running is an effort. And I think all of us have experience some sort of discomfort – whether it be because we're out of shape or because we're racing. But then there's another level of pain, one that I haven't experienced in a long time, and it comes in the form of track intervals. It's tough for me to explain how this workout felt without seeming like a whiner, so let me just say…I know I do this voluntarily. I think in the end the rewards are worth it, but damn, it still hurts. A lot.
By the end of the first 800m repeat, my throat and lungs were burning from the dry, indoor air. My calves were screaming from the fast pace (3k pace was kind of a shock for this long distance girl!), and I felt like I needed an emergency bathroom visit ASAP. Fun times, yes? I finished the workout in one piece, but pretty much decided that I will not be doing any indoor track races. I still have my eye on an outdoor 5k or 10k though! And I'll keep coming back to workouts becaue even though it's hard, it costs $15, and I don't eat dinner till 9pm – I know these workouts will make me faster in the long term.
The workout:
2 mile warm-up
3 sets of 2 × 800m with 2 minutes jog rest between intervals within the set and 4 minutes jog rest between sets. Run at approximately 3k pace, getting faster with each set.
1st set: 3:05, 3:03
2nd set: 3:01, 3:00
3rd set: 2:55, 2:57
2 mile cool-down
Obviously, I would have liked to finish that last 800m faster than the previous one, but that just wasn't in the cards. The track was really crowded (one of my teammates counted 76 people!), so that definitely added a second or two per repeat, but that's how it goes. As Jay-Z says, On to the Next One!
Lately, I've really been enjoying the nightly ritual of pouring a glass of wine (or two) and cooking for myself. Julia Child's beef bourguignon has always intrigued me, but I don't really like handling raw meat, so I sought out a vegetarian version. My go-to cooking blog, Smitten Kitchen, has a great recipe that I more or less followed exactly.
You can find the original recipe for SK's Mushroom Bourguignon here.
My alterations included:
I omitted the thyme (because I forgot to buy it)
I used a mix of frozen peas/pearl onions because that's all the grocery store was selling.
Instead of egg noodles, I used up some short tube pasta that was in my pantry (I received not one, but THREE Italian themed gift baskets for Christmas. That's a lot of pasta).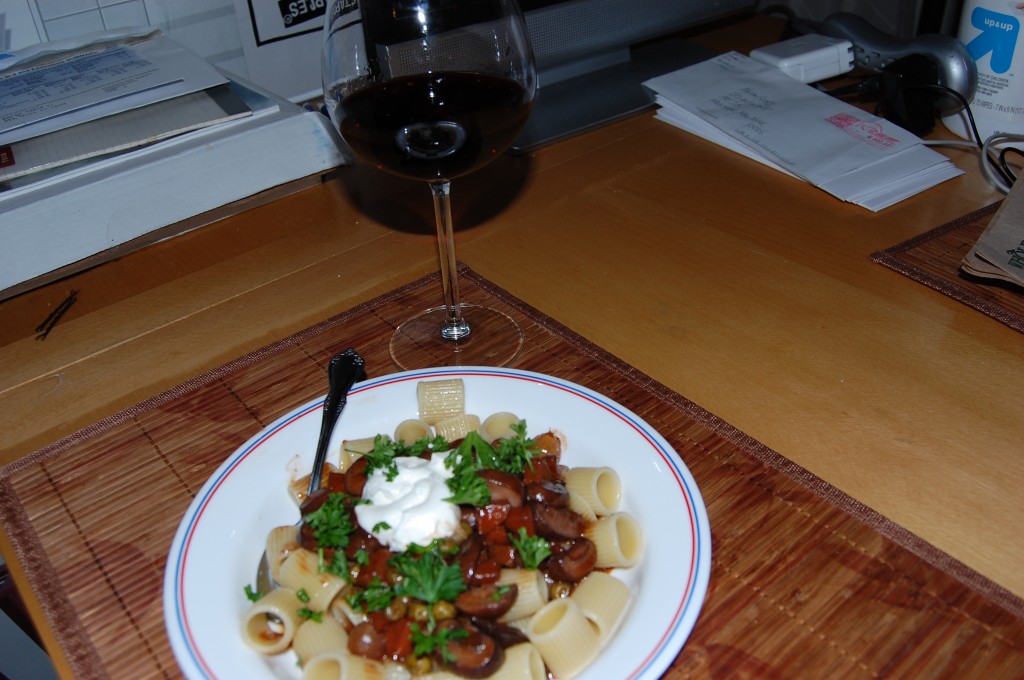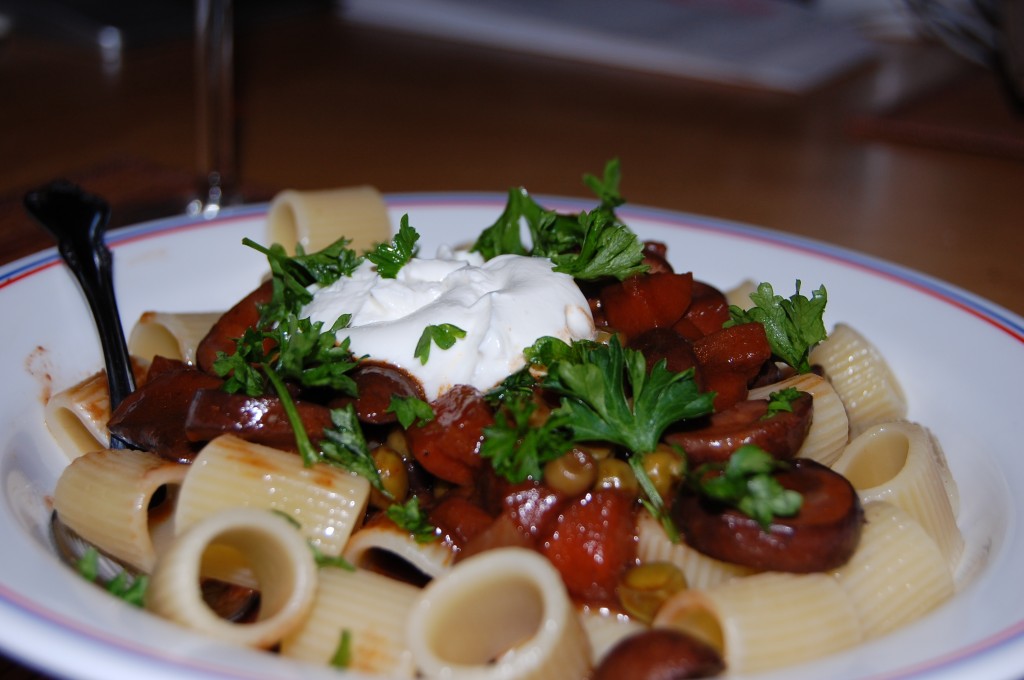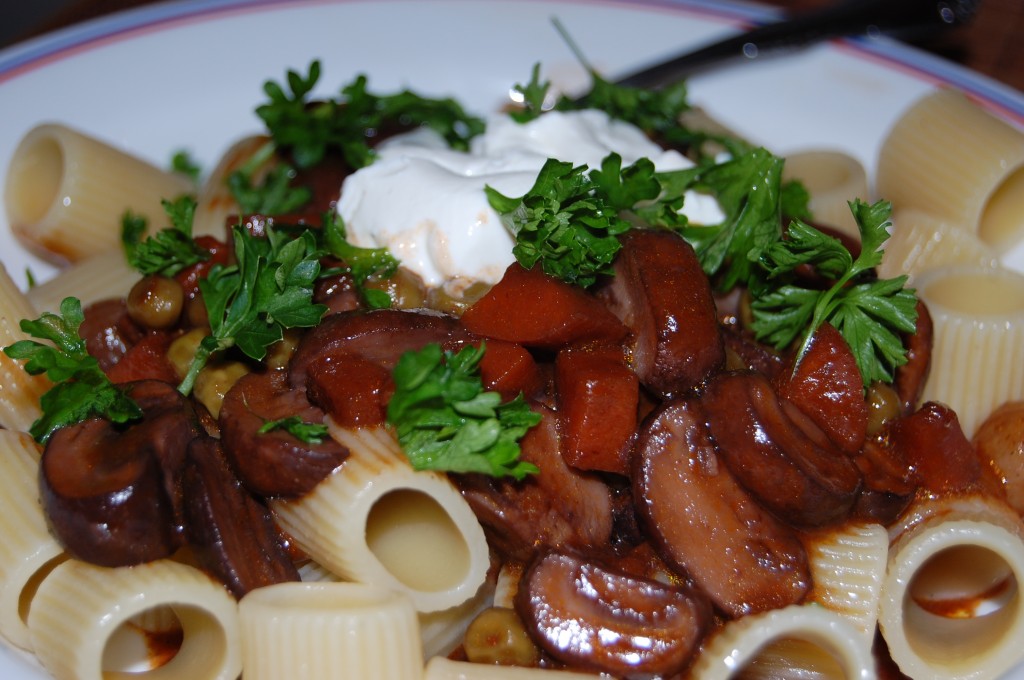 I like this dish for so many reasons – it's fairly inexpensive, full of veggies/fiber, and warm & comforting!
What's the most painful run/workout/race you can recall? Let it all out.
Finally, the winner of the CSN gift certificate contest is…
The best thing I bought online was my bed from Sears. Upon moving to NYC four years ago, I had barely enough money for food, let alone furniture. I slept on an air mattress for close to a year, so saving up enough to buy a bed from Sears.com felt like I had really "made it" in the big city!
Lauren – email me at runnerskitchen [at] gmail [dot] com and I'll give you the prize details. Congrats!