It's no secret that I sort of really hate winter. I've been trying to keep up a consistent mileage base (30-40 miles per week), but at the end of the work day it's cold, dark, and the thought of running outside or on the treadmill makes me very cranky. Usually I manage to eke out a few miles, but I've noticed that morning runs leave me feeling much more positive. Sure, getting up early is tough, but I love starting the day with something productive. And bonus – if an impromptu happy hour or dinner plan emerges, I can make plans without worrying about my workout. I've found that my time preference for running is very seasonal – in the summer (when it stays light past 8 o'clock!) I'm much more likely to be motivated for an evening run. But with cold weather, my desire to hibernate with a hot bowl of soup and the latest episode of Gossip Girl usually takes precedence after work.
In terms of hitting the road early, last week was a success! I ran 6 miles on Wednesday with Alma and Nicole, 8 miles on Thursday with Kelly and Lindsay (omg, 5:45am, omg), 4 miles on Friday, and then 10.5 miles on Saturday. Four morning runs in a row – whee!
Saturday's 10.5 miler was one of the longest runs that I've done since the marathon and boy, did it feel like it. I was definitely tired by the time I finished and even indulged in a lengthy post-run nap. Eventhough I've been running consistently, my endurance for long runs isn't where it was during marathon training. I'd like to bump my weekly long run up to about 12 or so miles by the end of January and ultimately increase it to 15 miles in preparation for the NYC half-marathon on March 20. I think if you're just training to finish a half-marathon, an 11 or 12 mile long run is sufficient, but since I'm trying to PR, I'd like to run "over-distance". March will be here before I know it!
It's been awhile since I've posted my eats, so I thought I'd share what fueled me for Saturday's run –
I almost always start off with a cup of black coffee. I followed it up with a pre-run banana nut bread Clif bar. Surprisingly, I had never tried this flavor, but I think it's one of my new favorites!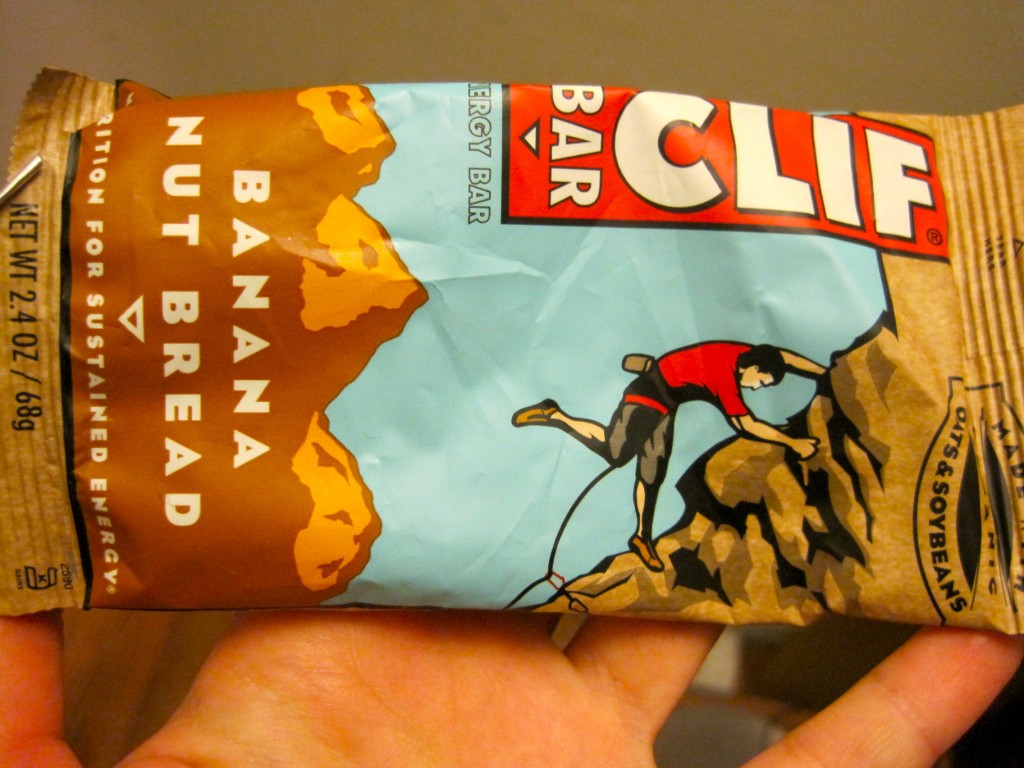 Post-run was a simple bowl of oatmeal cooked with double the liquid (I used almond milk) for double the amount of time – this makes it very creamy and voluminous! I also added in some chopped apple during the last few minutes of cooking, cinnamon, brown sugar, and peanut butter.
I've been a little MIA from the blog world, but it's only because I've been having a lot of "real life" fun. Saturday was my running club's annual holiday party and it reminded me how fortunate I am to have so many running buddies (plus a fab runner-roommate!).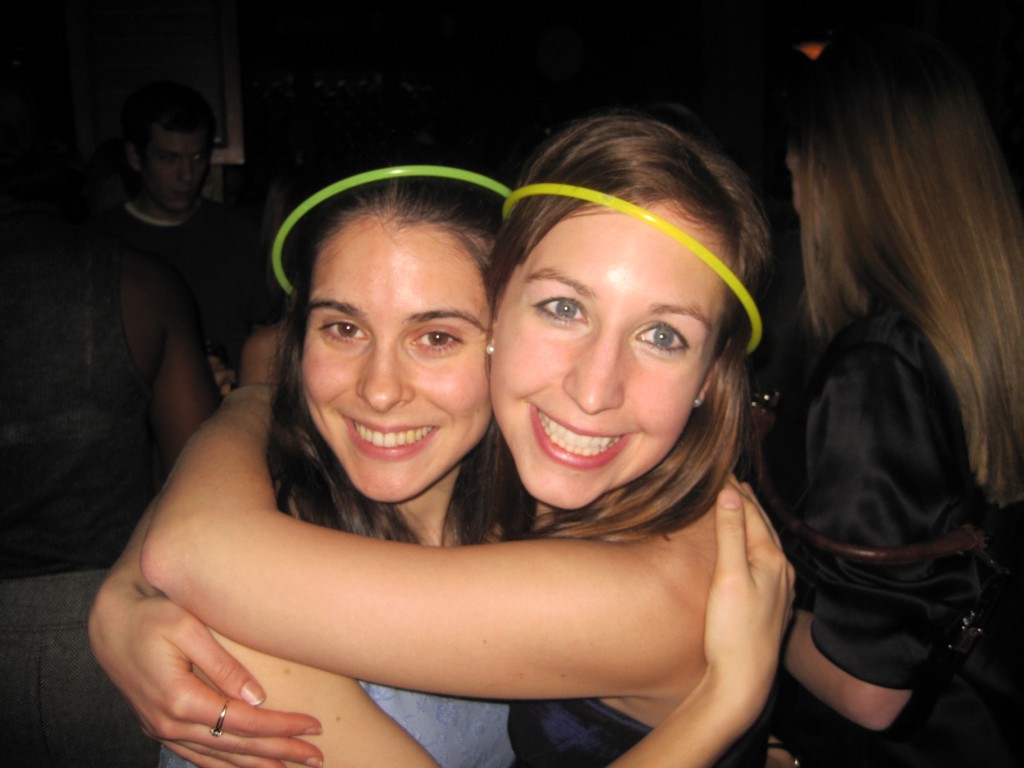 I promise to post more than twice this week, but in the meantime check out the recently updated Recipes Page and if you still can't get enough Runner's Kitchen, I made a Published Work/Press Page.
What's your top 3 favorite Clif/luna/lara, etc. bar flavors? I can't believe I hadn't tried banana nut bread before this weekend!