Hello from Northern California! After a few days in sunny, 60 degree weather I've pretty much decided that I'm never going back to the East Coast…The weather has been perfect for running and since I've been hanging out with two of my best running buddies, I've had plenty of company to keep me motivated. We've been fueling our running (and walking!) with a ridiculous amount of yummy food. Some of the highlights –
Thursday, Jan 13
First order of business was lunch at The Grove Cafe – BLT on thick sourdough bread and a mixed green salad.
Followed by a nice easy, 8-mile run with Jacqui through Crissy Field and over the Golden Gate Bridge. The Bridge was covered in fog and we couldn't see 10 feet in front of us – a very cool experience! Besides some right hamstring tightness and jet lag, I felt good.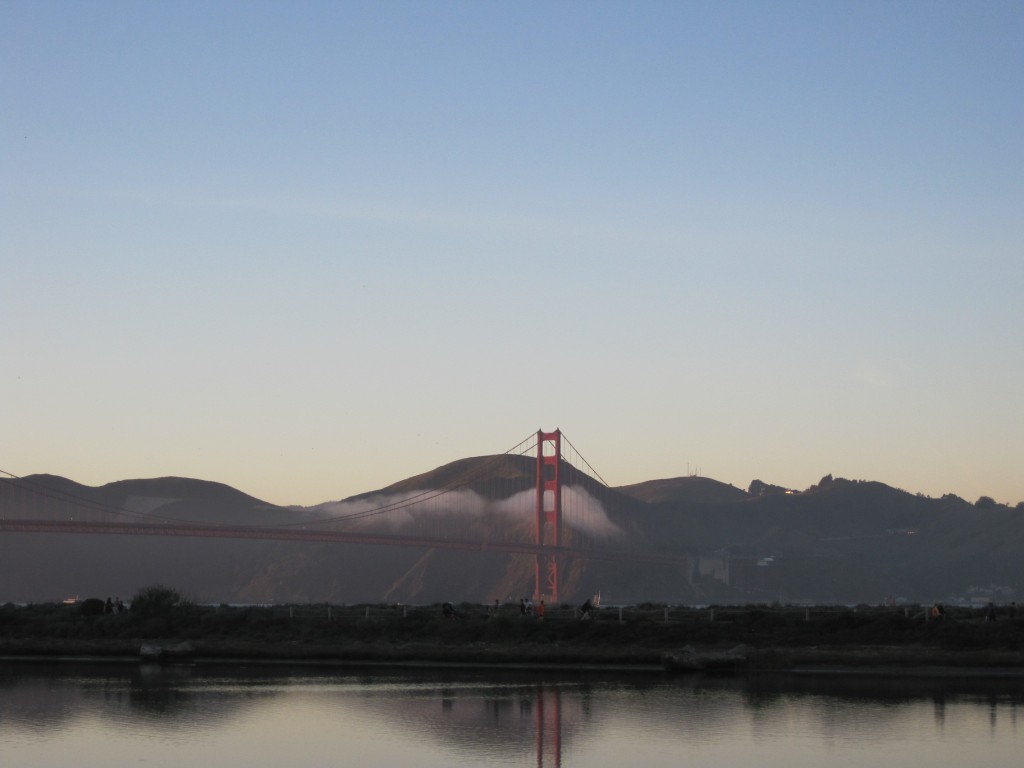 (I think the above photo is my favorite from the whole trip!)
Dinner was a huge bowl of vegetarian pho from a hole in the wall Vietnamese restaurant in the mission. Yay, vegetables.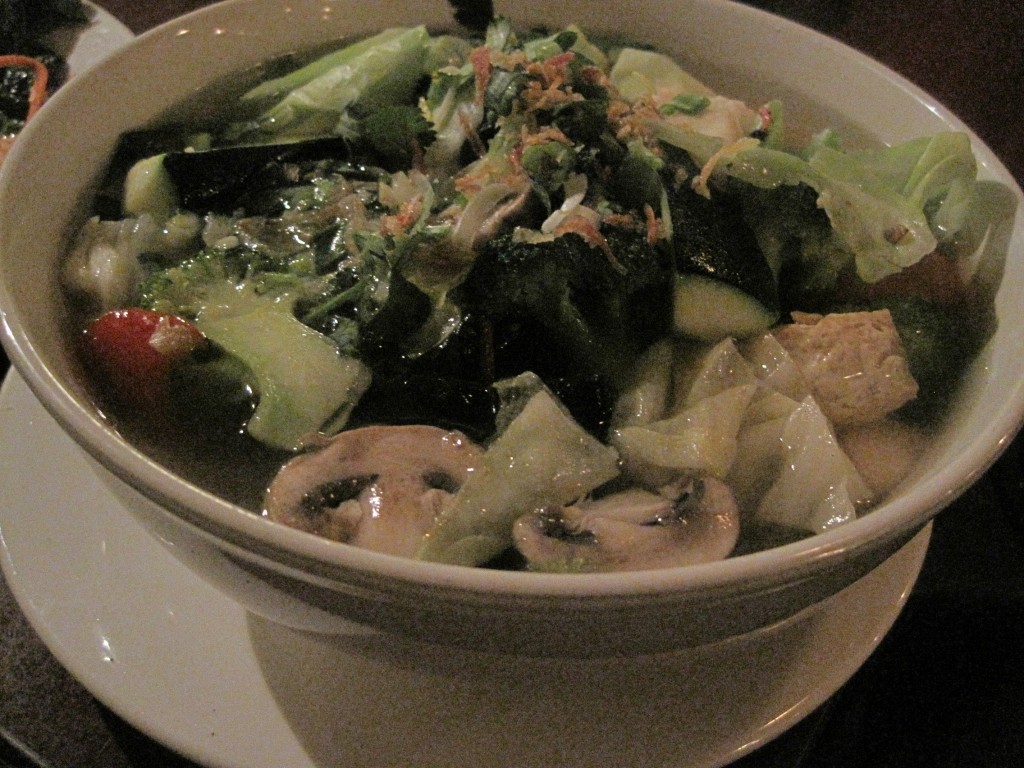 Friday, Jan 14
Run #1 – Morning 3-miler to Fisherman's Wharf – I wore SHORTS!!! Beautiful, sunny weather.
Post-run snack was a hot chocolate from Blue Bottle Coffee for me and a Gingerbread beer (yes, of the alcoholic variety) for Jacqui. It was 11am. She's a champ.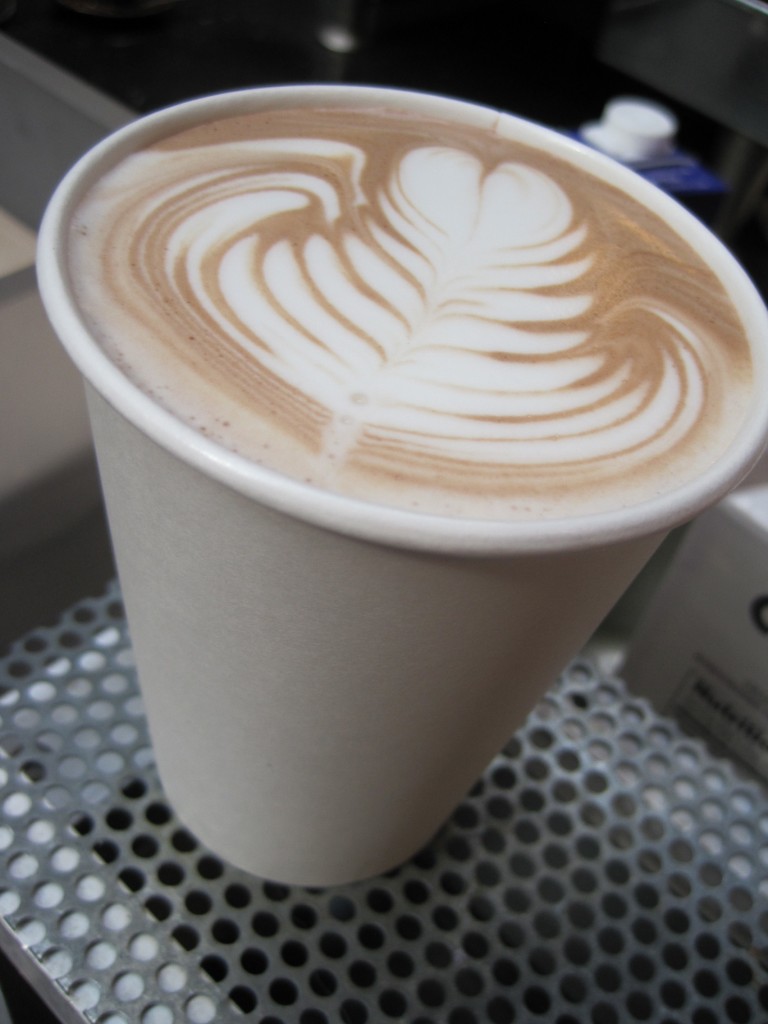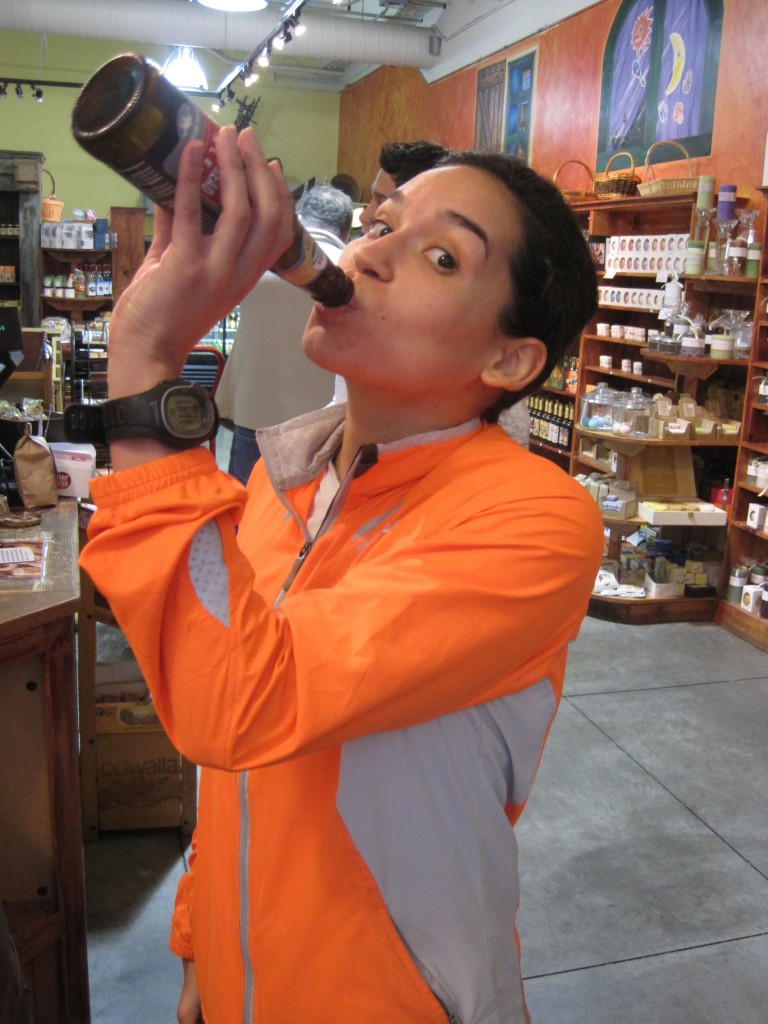 For lunch, I dug into mahi mahi fish tacos and beer-battered onion rings from Gott's Roadside. We are eating REALLY well on this trip 🙂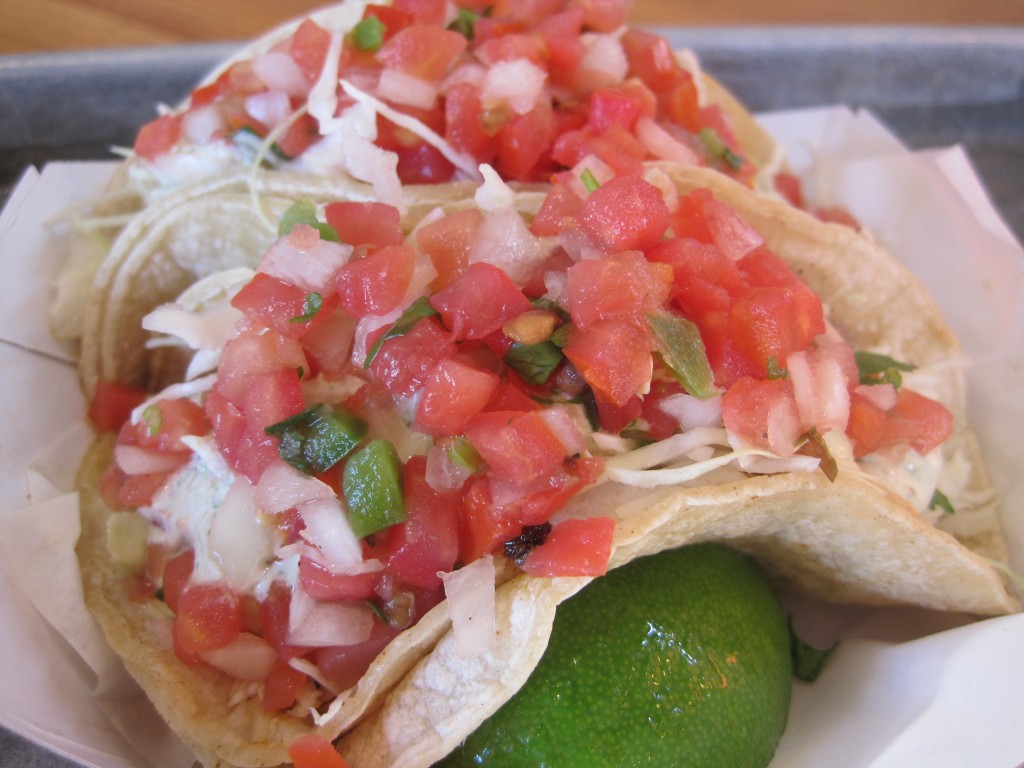 Run #2 – 4-mile course preview in Golden Gate Park. Wow, I don't think I've ever felt this bad before a run. Must have been the combo of DOMS (delayed onset muscle soreness) from Tuesday's track workout, jet lag, and all the walking we've been doing. Felt a little better once I got moving – GG Park was very foggy and kind of spooky, but the course for Sunday's cross-country race looks good (albeit a little muddy).
When she found out that Jacqui and I were SF bound, my running pal Sarah recommended Burma Superstar (a very popular Burmese restaurant) and despite the 1.5 hour wait, we couldn't pass it up. My dining companions and I shared the tea leaf salad and I chose the Nan Gyi Dok (a creamy, coconut chicken curry) as my entree. The meal was unique and delicious, but I can't believe people wait 2+ hours for this restaurant. We called about 90 minutes before we were ready for dinner and asked that our name/cell phone number be put on the waiting list (they don't take traditional reservations). Unless you feel like waiting outside for a lonnnng time, calling ahead and giving your name is definitely the way to go.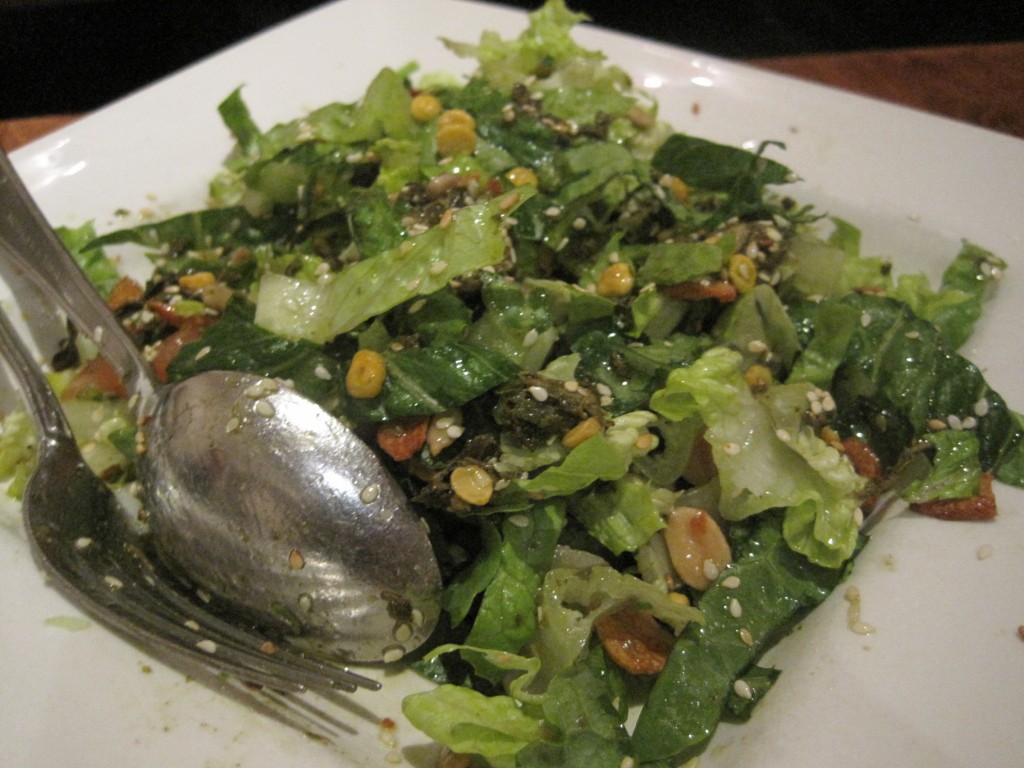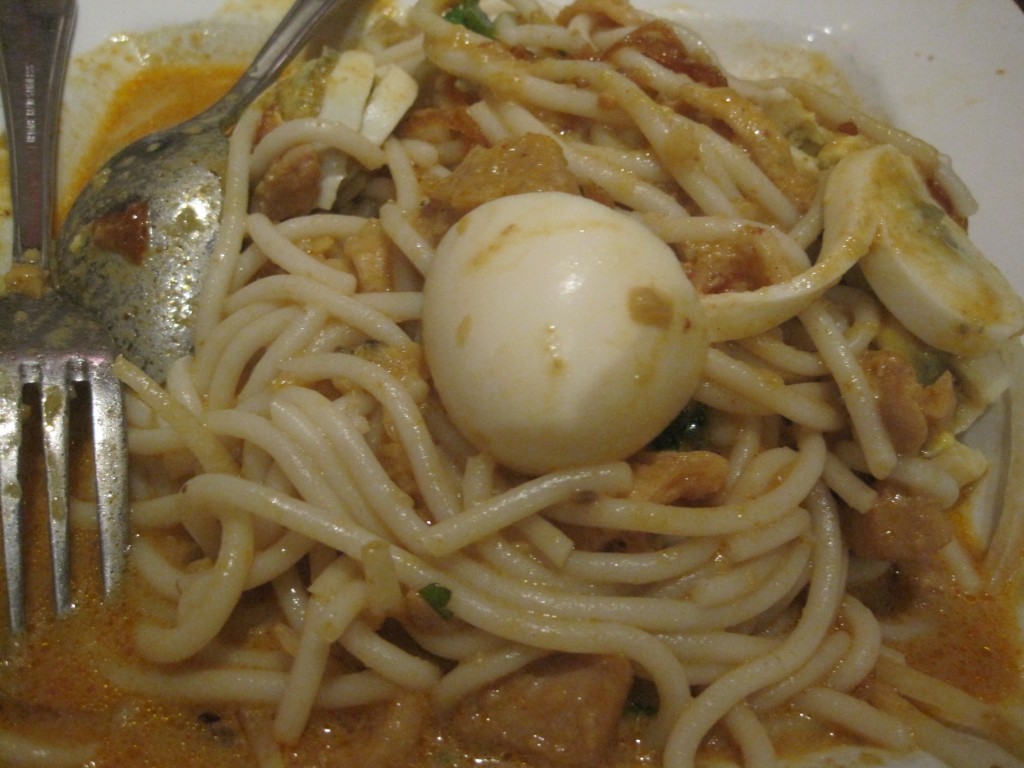 Saturday, Jan 15
Easy, 3-mile morning run with Ms. Hannah Hastings. We were finally reunited after 4 months apart! Beautiful, sunny weather – we ran along the marina. I had some right hamstring tightness during the run, so it's a good thing we have a foam roller in our hotel room!
After a run and much-needed showers, we spent the rest of the day exploring Sausalito, drinking local Anchor Steam beer, and eating veggie burgers from Fred's Coffee Shop.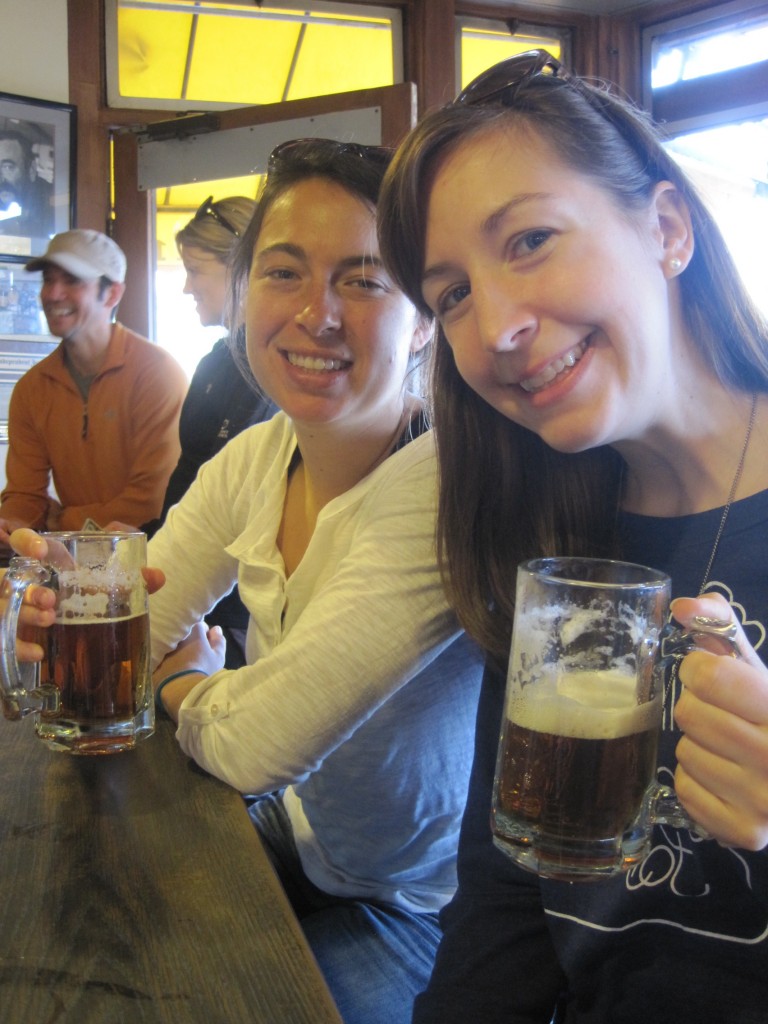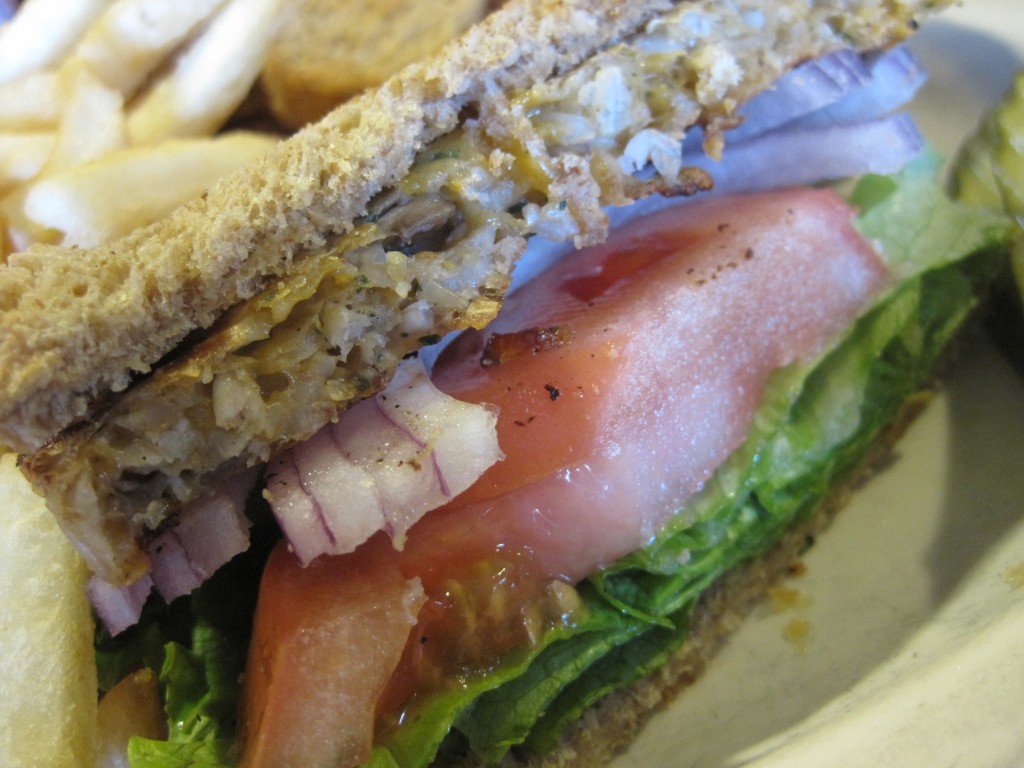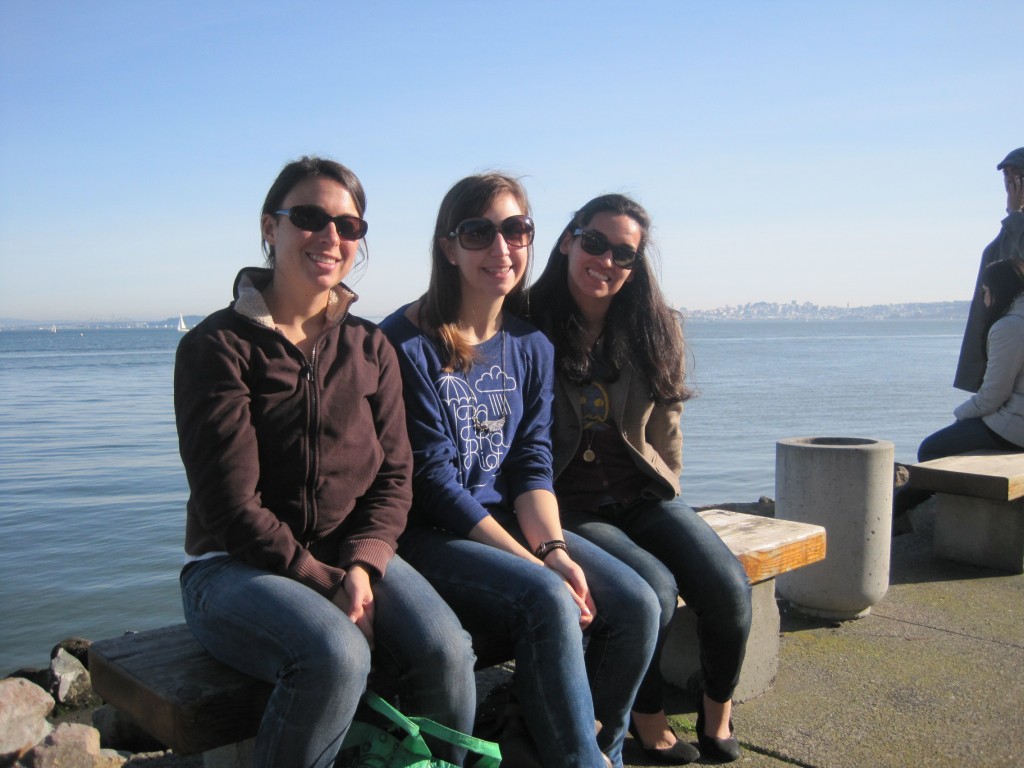 Have you ever traveled out of town for a race? I want to come back here and run the wine country half marathon!!