There are many things I like about living in Manhattan (being able to walk everywhere, abundance of ethnic foods, Central Park, etc), but I don't think I would like it half as much without my lady friends. The first year or so that I lived here was a little lonely, but thanks to running and blogging I've been lucky enough to forge some solid friendships. Although I enjoy alone time, I've realized lately that my relationships with others (whether they be familial, friendly, or romantic) really define who I am. I'm not sure if this is a good or bad thing, but I do know that having an active social life makes me really happy. On Sunday, I was lucky enough to have not one, but THREE lady dates. Sunday = a good day 🙂
Despite feeling sleep deprived and hungover (hey, i'm enjoying my 20's!), my running buddies motivated me to get out the door to run about 3 1/2 miles (bringing me to 40 miles for the week, woo!). Alma, Marisa, Nicole and I met up for some miles and girl talk and after some time in the brisk air, I felt revived.
I hurried home for a baking get-together with my girl, Sofia. After seeing the delicious goods coming out of Holly's kitchen, we decided a sweets exchange was in order.
Throughout the afternoon, we whipped up batches of spicy caramel popcorn and Smitten Kitchen's coffee toffee.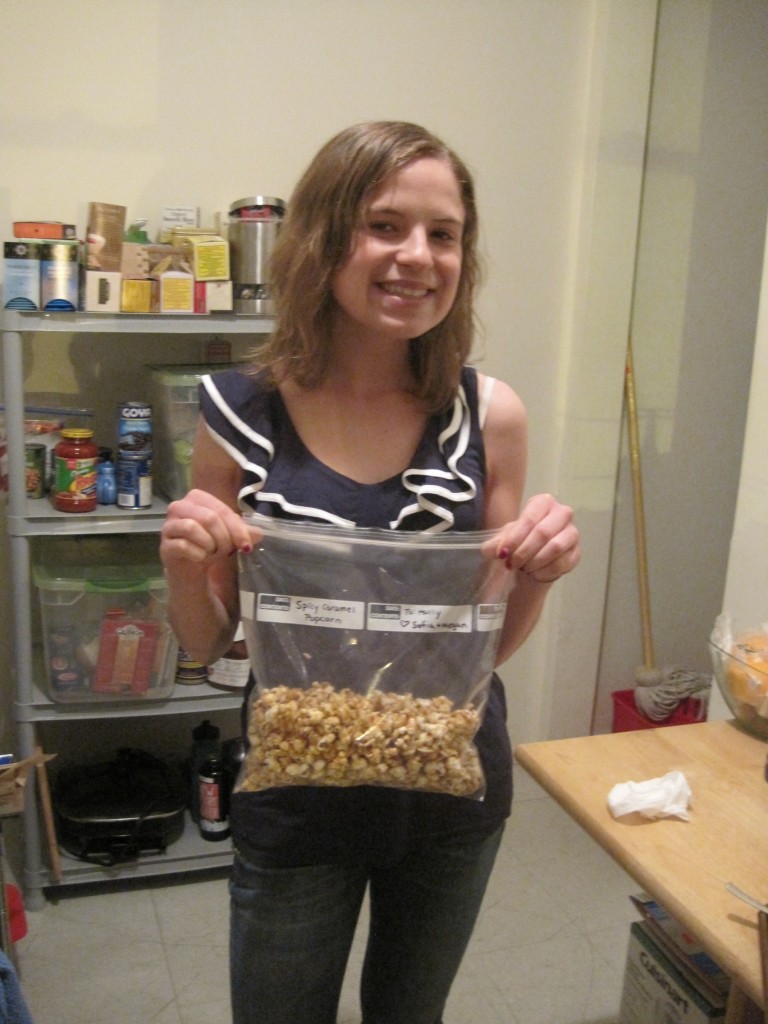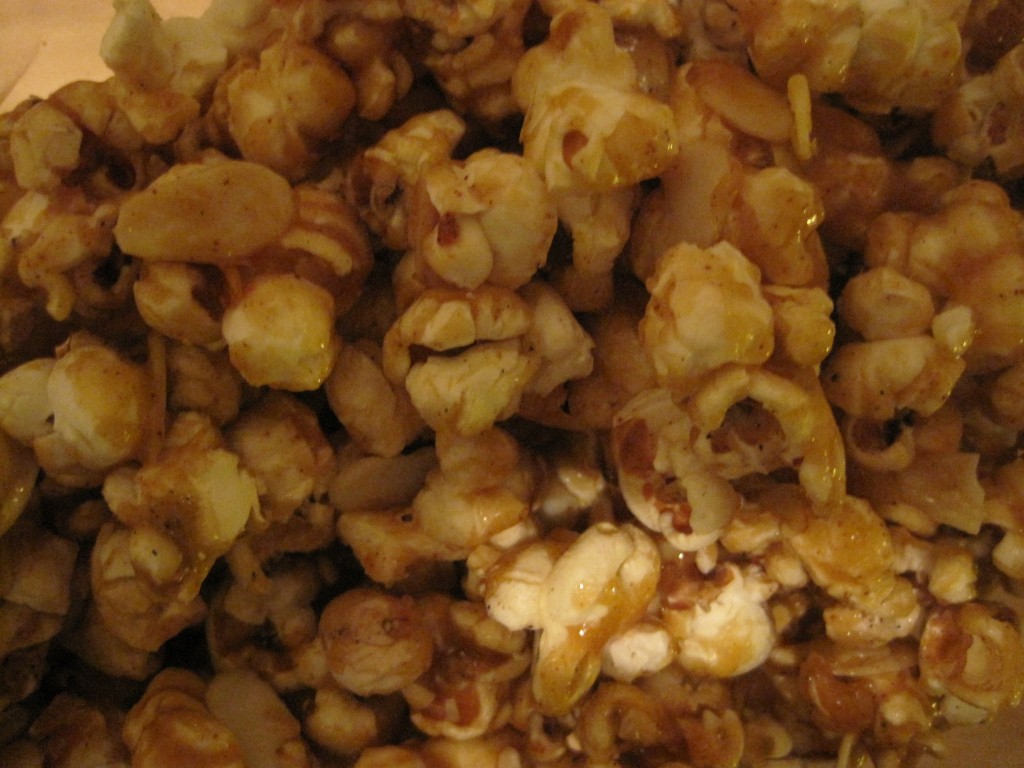 The coffee toffee proved to be a little difficult (umm, apparently we were supposed to use a candy thermometer? oops)…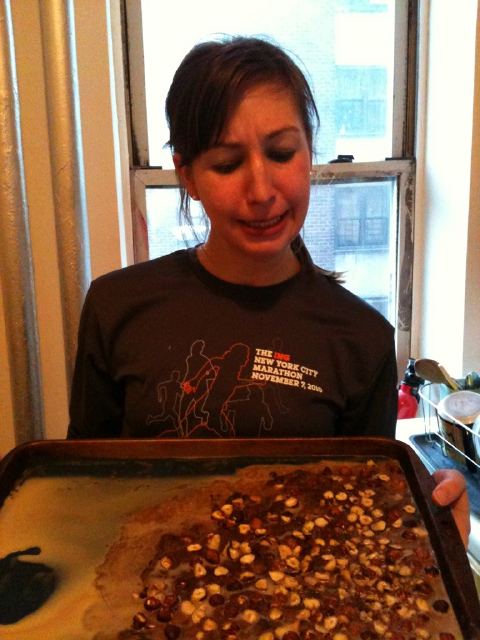 But I think that it turned out alright in the end. I mean…how can you really go wrong with butter, sugar, coffee, chocolate, and hazelnuts?? I sampled quite a bit, just to make sure!
I ended my weekend with a relaxing dinner with Leslie at a cozy Soho spot called Sanctuary T. After a weekend of strong beverages, I chose the "Balance" tea tonic. Our tea was served in a decanter and after steeping for 7 minutes, we strained the brew into a mug and sweetened with a rock sugar stick. The process made drinking tea a lot of fun!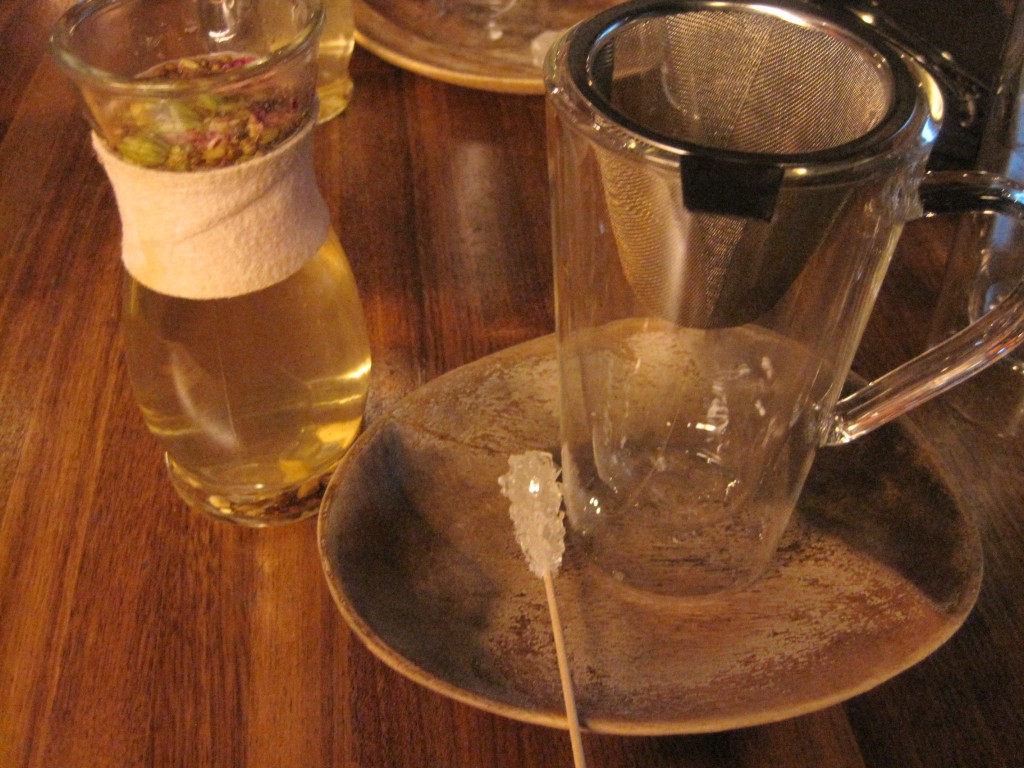 I was really craving something hearty for dinner, so I chose the burger with melted gruyere and roasted tomatoes as my entree. The burger wasn't particularly remarkable, but it hit the spot. The roasted tomated and side of gherkins and mustard were a nice touch.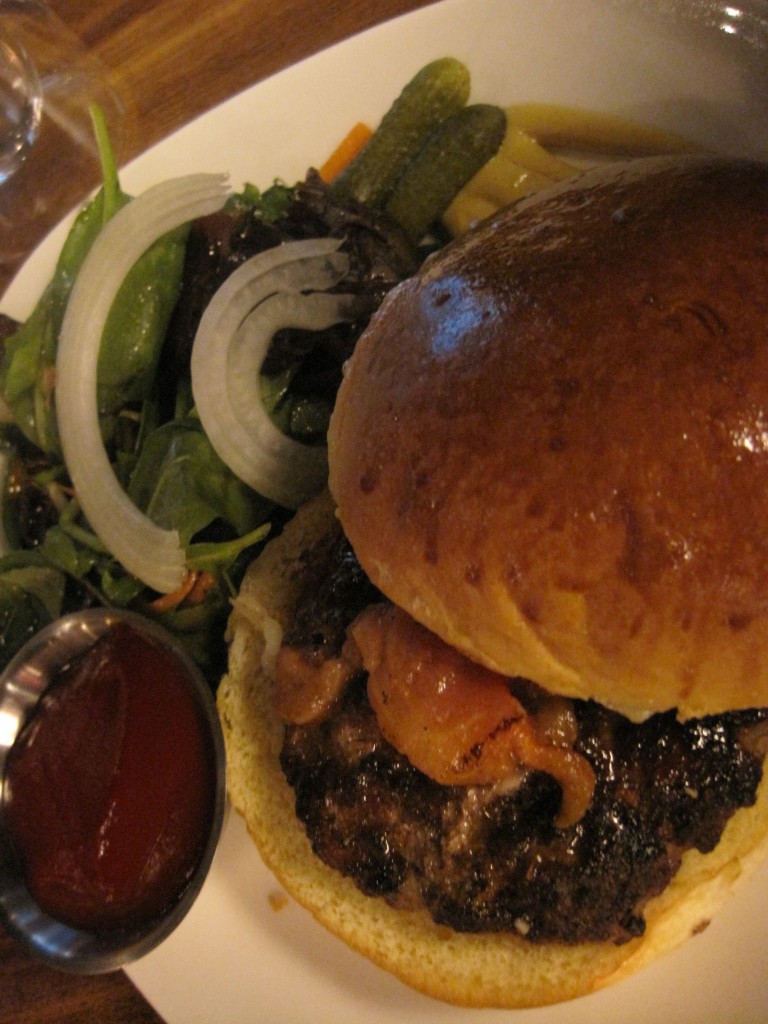 And what's a lady date without dessert? Leslie and I split the molten chocolate cake and chai tea ice cream. YUM.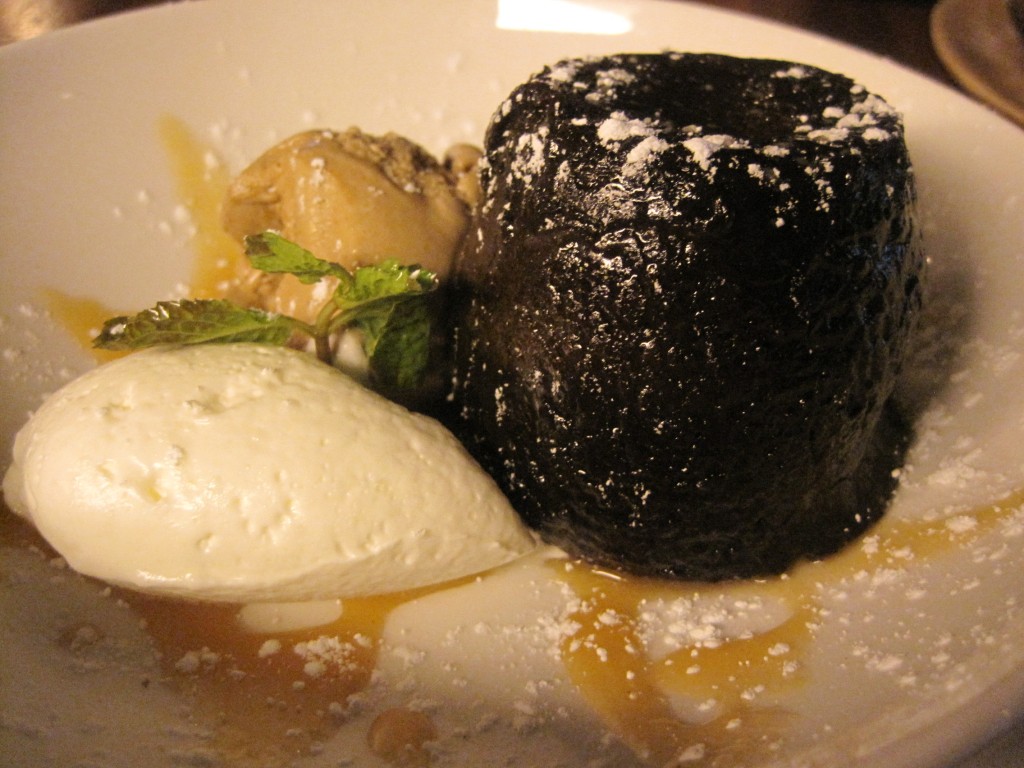 Do you enjoy having a packed social calendar? Or do you crave solo time?