I love visiting my family in Pennsylvania, but it is not so good for my running. I leave behind my usual routine, running buddies, and routes and am faced with uneven sidewalks, pedestrian un-friendly urban planning, and lots of holiday treats. I don't mind scaling back my training during the holidays, but I try to run at least a few miles a day while I'm out of town. Here's how I get myself out the door:
Shame- After lolling around in spandex all day and talking about how much I needed to do my run, a well-meaning family member said:
"Megan, you either need to go for a run or get a shower. You've been wearing running clothes for 48 hrs straight."
Nothin' like being told you kinda smell to get you out the door.
Guilt- I try to keep the following ratio: miles run > bowls of ice cream eaten
Sometimes this works out, but when faced with a freezer like this: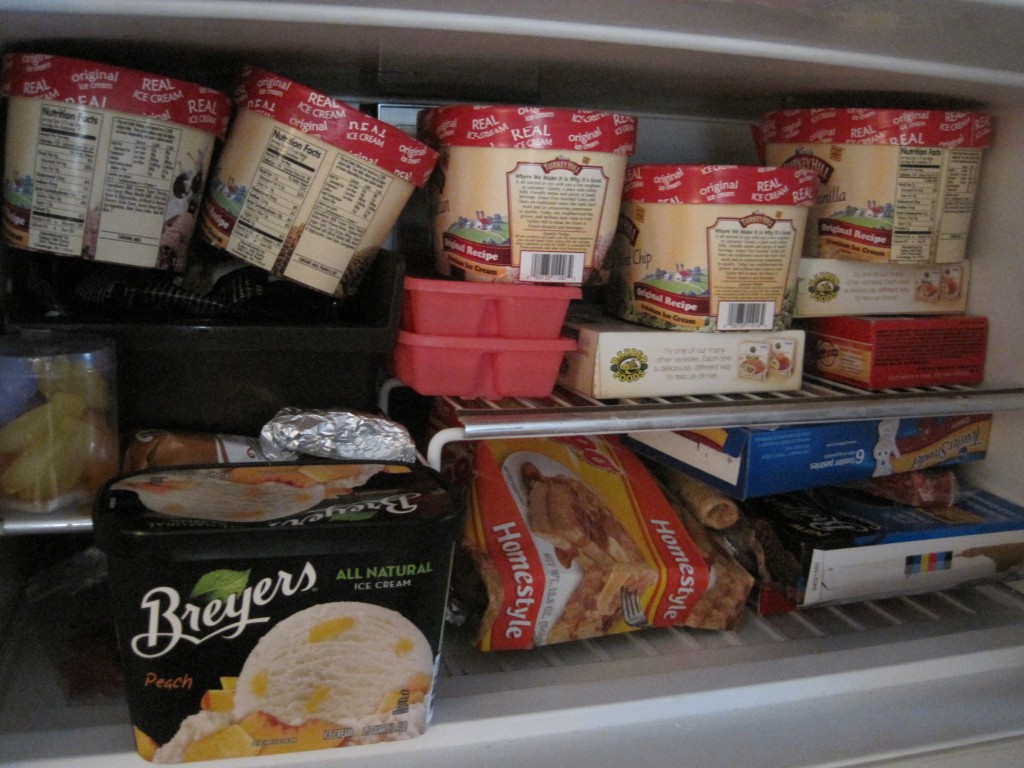 it's a little tough. Nevertheless, running makes me feel like I'm doing something to counteract my diabetes-inducing love for dessert.
Bribery- One of my favorite ways to get myself to do a workout or long run is to promise myself something fun at the end. If I go to the YMCA to do a tempo run, I can stop at the Starbucks next door. Or, I'll reward a long run with chocolate chip pancakes and lots of maple syrup. I'm pretty sure most healthy eating websites would tell me not to do this, but you gotta do whatever works, you know?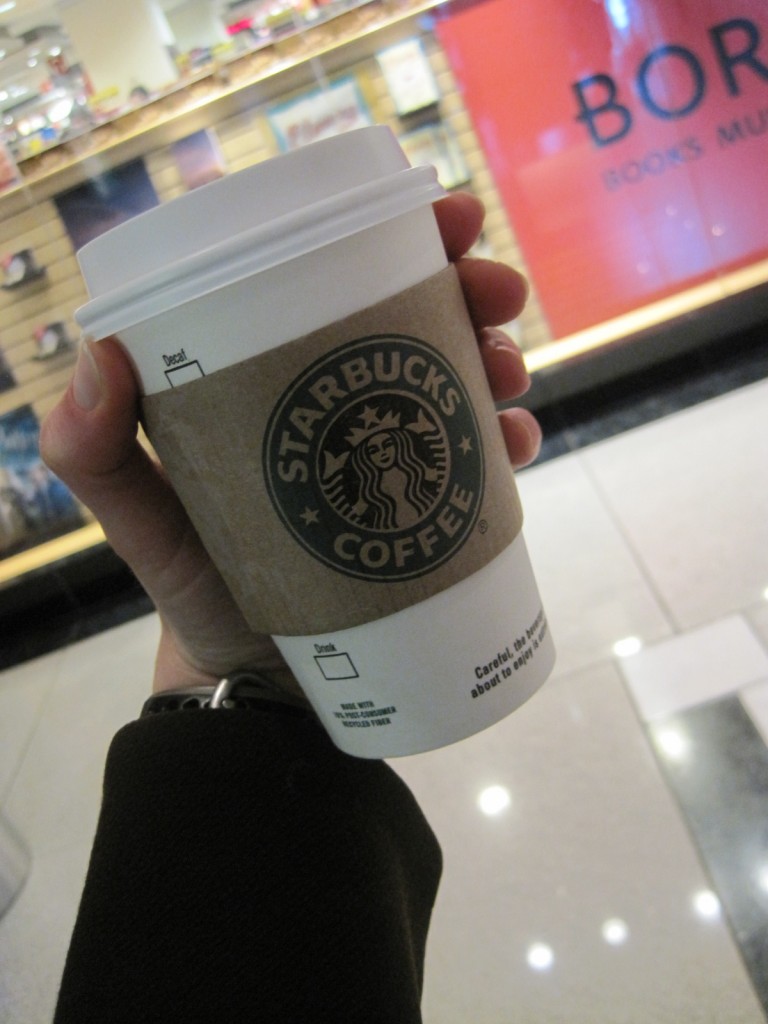 Begging/Pleading- Faced with a week of cold, windy, solo runs, I consulted my Facebook contacts and messaged just about everyone and anyone I've ever run with. Former teammates, ex-boyfriends, acquaintances, etc. "Oh hai…we haven't spoken in years, but do you wanna run with me? PLEASE." If I make a running date, it means the miles will get done.
Time Constraints- Another one of my "tricks" is to put something yummy in the oven and then go for a run, finishing just as it's done baking. On Monday, I whipped up a variation of Smitten Kitchen's baked macaroni and cheese and then hit the roads while it baked. I knew I wouldn't have time for more than 3 miles, so the run seemed manageable. The more indulgent and ridiculous the recipe, the better! Heh, kidding. Sort of.
In all seriousness, I really do enjoy running, but I'm only human and sometimes I need an extra kick in the butt to get me out the door.
How do you get yourself out for a run when circumstances are not ideal?
p.s. check out this interesting NY Times article on "dead butt" syndrome a.k.a. weak gluteus muscles in runners. Very interesting!