It's December 23rd and you still haven't figured out a Christmas gift for your neighbor/babysitter/brother-in-law, etc. Or maybe you have a holiday get-together tonight and need to bring dessert….
Even if you don't usually bake or you don't have a pantry full of baking supplies, you can make these cookies. The ingredients are things you probably have on hand and the process is EASY. I promise. Plus, they taste good and can be made gluten-free/vegan/peanut-free. No more excuses – just make these cookies!
No Excuses Peanut Butter Cookies (makes about 2 dozen)

Ingredients:
1 cup of peanut butter
1 cup of sugar (I used 1/2 granulated, 1/2 brown sugar)
1 egg
1 tsp baking soda
1/2 cup chocolate chips
Directions:
Preheat oven to 350 F
In a large bowl, cream together the peanut butter and sugar with a hand mixer
Add in the egg and baking soda, mix until combined
Stir in the chocolate chips, roll dough into walnut size balls
Roll in granulated sugar, place on ungreased cookie sheet, and use a fork to make a criss-cross pattern on the dough
Bake for 10 minutes, cool on the baking sheet for 5 minutes, and then eat!
Note: These are gluten-free and can be adapted for almost any diet. Allergic to peanut butter? Use almond or cashew butter. Vegan? Use a flax egg and non-dairy chocolate chips.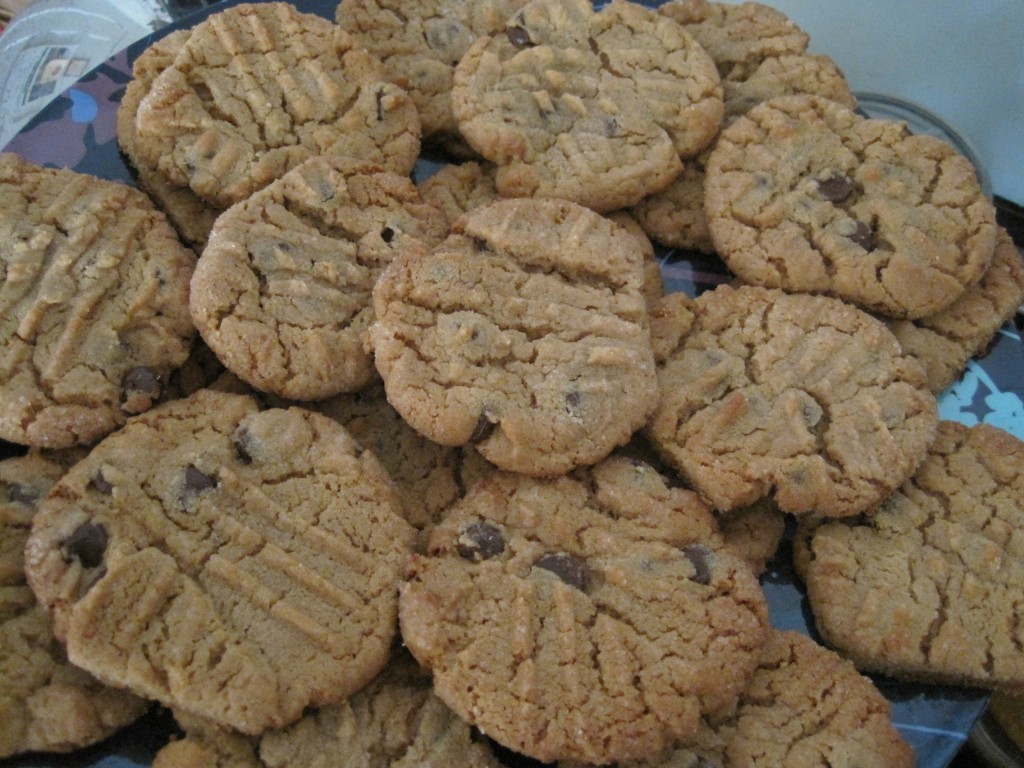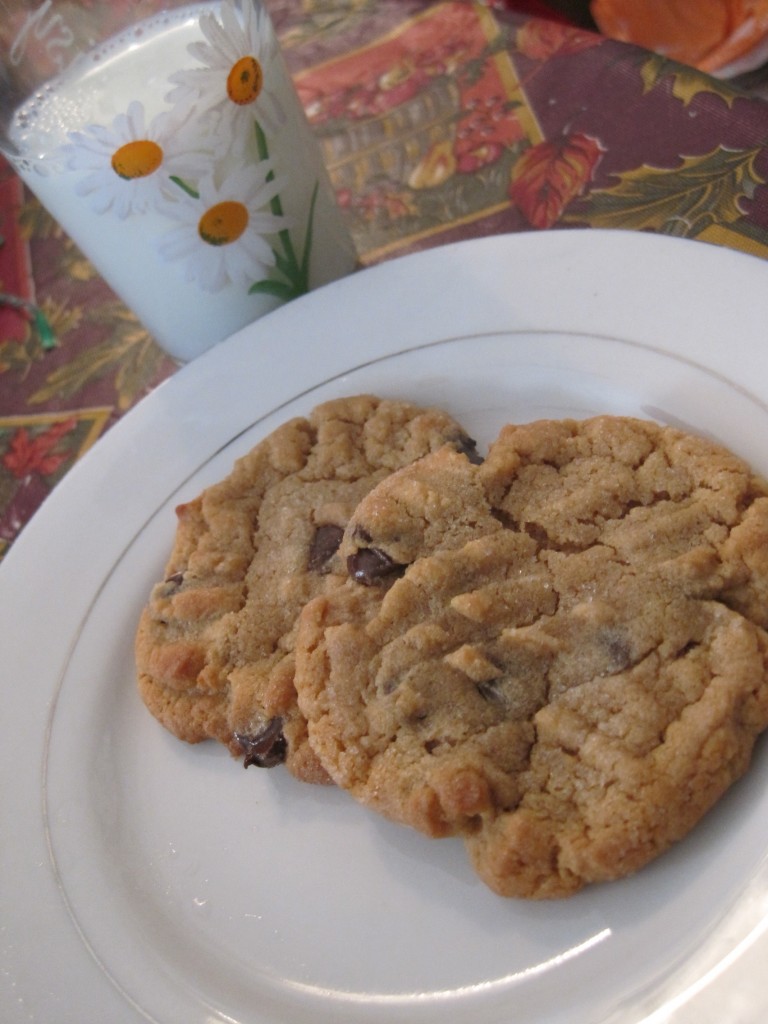 Have I been doing anything besides baking? Hmm, not much. BUT, I did get myself to the gym today for a tempo run.
1 warm-up
3.25 miles @ 7:24 pace a.k.a. ideal marathon pace
.5 mile recovery jog
2.25 miles @ 6:53 pace a.k.a. ideal half-marathon pace
2 cool-down
9 miles total
Every run I complete over the holidays is a victory at this point, so I felt particularly proud of myself for doing a workout. But this workout (especially those 2.25 miles at "half-marathon" pace) made me feel ridiculously out of shape. There's a long way to go before ideal race pace = reality! I finished up with some stretching and ab work, which I'm trying to make myself do at least 1-2 x per week.
Now if you'll excuse me, I have to go eat some cookies.
Questions:
What's the easiest recipe in your repertoire?
Are you going to work out/run on Christmas Eve and Christmas Day? Or rest?